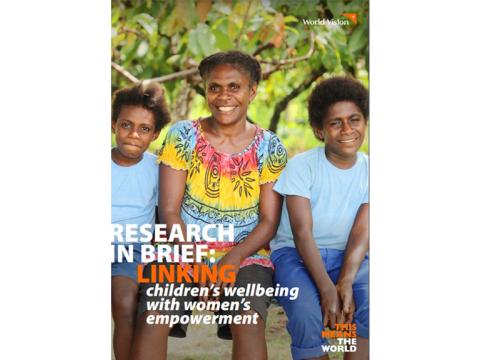 Equality and Empowerment: Linking women's empowerment to child well-being
Friday, March 4, 2022
We know supporting women's empowerment and accelerating gender equality are vital to a country's development. It's also essential for raising safe and healthy children.
That's why, thanks to this research, World Vision is demonstrating how gender equality and women's empowerment are prerequisites for children's well-being.
Download the briefing to learn about the research findings and how World Vision is responding.