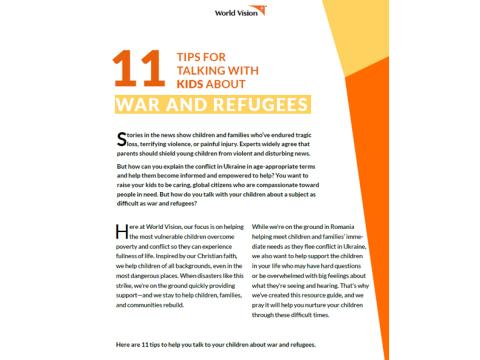 11 tips for talking to with kids about war and refugees
Tuesday, April 5, 2022
Stories in the news show children and families who've endured tragic loss, terrifying violence, or painful injury. Experts widely agree that parents should shield young children from violent and disturbing news.
But how can you explain the conflict in Ukraine in age-appropriate terms and help them become informed and empowered to help? You want to raise your kids to be caring, global citizens who are compassionate toward people in need. But how do you talk with your children about a subject as difficult as war and refugees?
That's why we've created this resource guide, and we pray it will help you nurture your children
through these difficult times.