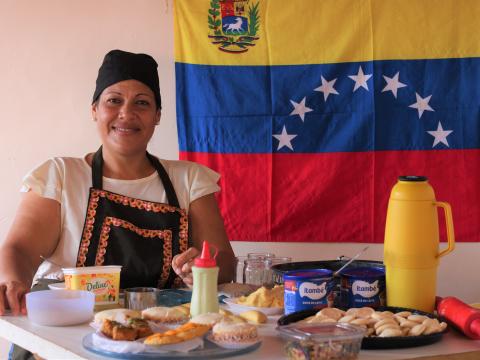 Transiting Economic Integration: Learnings and challenges of Venezuelan people who want to stay in Brazil, Colombia, Chile, Ecuador and Peru. March 2023.
Friday, June 23, 2023
This report is the result of extensive research and data collection carried out by our on-the-ground team in the aforementioned countries. Its detailed insights and unique depth make it an invaluable tool for understanding the challenges that Venezuelan people face in the economic integration process.
The report touches upon various topics such as access to decent jobs, housing, healthcare, and education, among others. It highlights the crucial role that international cooperation has played in tackling some of these challenges, emphasizing the importance of continuing to support similar initiatives to advance in the path of economic integration.
As an organization, we are committed to working together with our counterparts in these countries to keep supporting those who need it the most. This report is a demonstration of our dedication, and we believe it contains valuable information for making informed decisions in the future.
If you are interested in learning more, please download the full report.