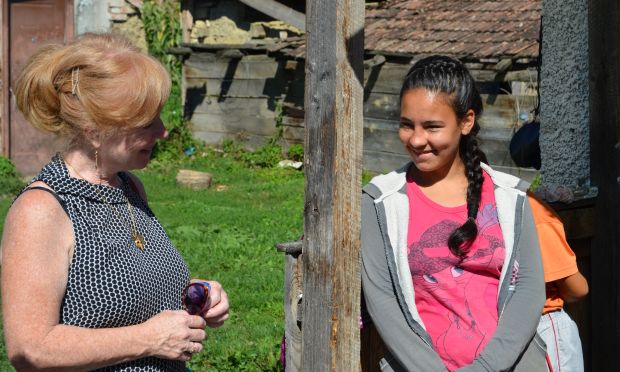 Conny Lenneberg, Regional Leader for World Vision International Middle East and Eastern Europe region, visited the local communities in Romania. She met with dozens of children, beneficiaries of World Vision Romania programmes and with poor families that struggle to overcome every day difficulties.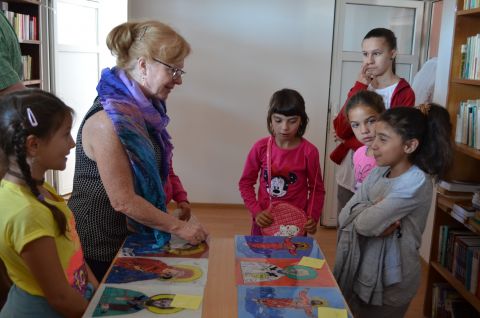 Conny first visited Romania in 1999, when she saw extreme poverty everywhere, especially in rural areas. In May 2011 she became the Regional Leader for Middle East and Eastern Europe with World Vision International. One of her responsibilities was to oversee the World Vision Romania office and attend its regular Board meetings. Last week the Board meeting was organised in Cluj and Conny was impressed to see the impact the organisation's programmes have on the lives of children and their families.
World Vision Romania is working with 6,000 families and 12,000 children in 13 communities (71 villages) in Cluj county. Out of the 12,000 children, 41,38% are among the most vulnerable: children facing child protection issues (1,631), children with educational challenges (769) and children facing various health issues (2,566).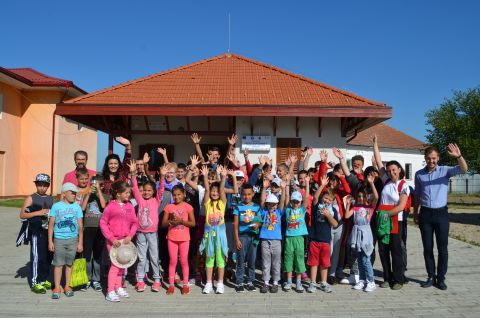 World Vision Romania's Transylvania Area Development Programme (ADP) is implementing a Child Well-Being and Sponsorship Management programme, a local scholarship programme and two economical development projects (one focusing on food security and the one on economical development).
"In a country like Romania, it`s important to understand what it means to be poor and there is still desperate poverty in Romania - in institutions and also in rural communities. But I often only get to see extreme poverty. So for me it`s wonderful to see progress as well, things you can do together with communities in 15 years. Visiting one of the families I could see that little house where the family started and I could imagine how it looked like 15-16 years ago: a young couple, living in a very small house with the in-laws; the house was probably run down and cold and they were thinking what to do in life. They didn't have a university degree, but they were hard working people and they made the most of World Vision's support", explains Conny, referring to a family that has built a better house since then, does farming and gardening and keeps animals to be able to provide for their children.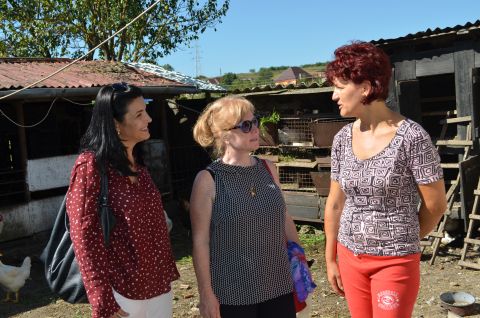 Unfortunately, in Cluj communities many families still fight extreme poverty. To have a complete picture of the context, Conny also visited a Roma family with four children, whose parents separated after the father was sent to prison. Crina, the mother says that she always had a very hard life, which unfortunately had a toll on the children as well.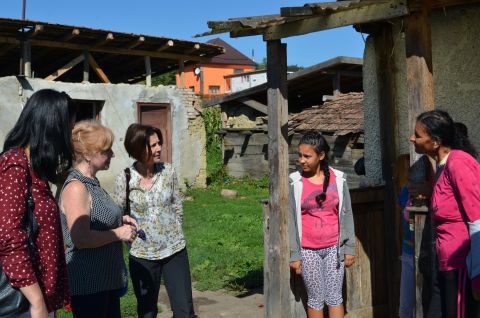 During her visit Conny also met with a group of children that participated in the summer school organised by the local priest. They all wanted to show Conny their work, the beautiful icons they painted on glass and explained her how much it meant to them to be part of the summer school.
In Cluj, World Vision Romania is committed to continue to provide support to the children and their families through its Sponsorship programme till 2023, offering children a chance for a better future in well-developed communities.