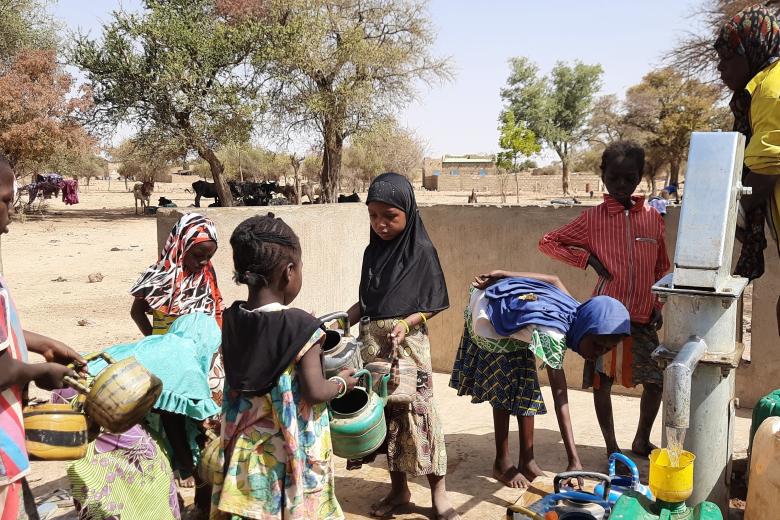 Clean water's 'domino effect' brings smiles to communities in Burkina Faso
Wednesday, March 16, 2022
In World Vision's response in Burkina Faso, one of the strategic objectives is to increase access to basic water, sanitation, and hygiene (WASH) services. According to UN-OCHA's Humanitarian Response Plan, more than 2.4 million people are in need of these services.
In the Northern Centre region, which hosts the largest number of internally displaced persons (IDPs) –36% of the more than 1.7 million persons registered as of 31 January 2022, World Vision facilitated –through its implementation partner– the construction and rehabilitation of 13 boreholes, and the installation of latrines for families including people living with disabilities.
During February 2022, we ensured safe, adequate and equitable access to clean and safe water in sufficient quantity to 6,500 people for drinking and domestic use.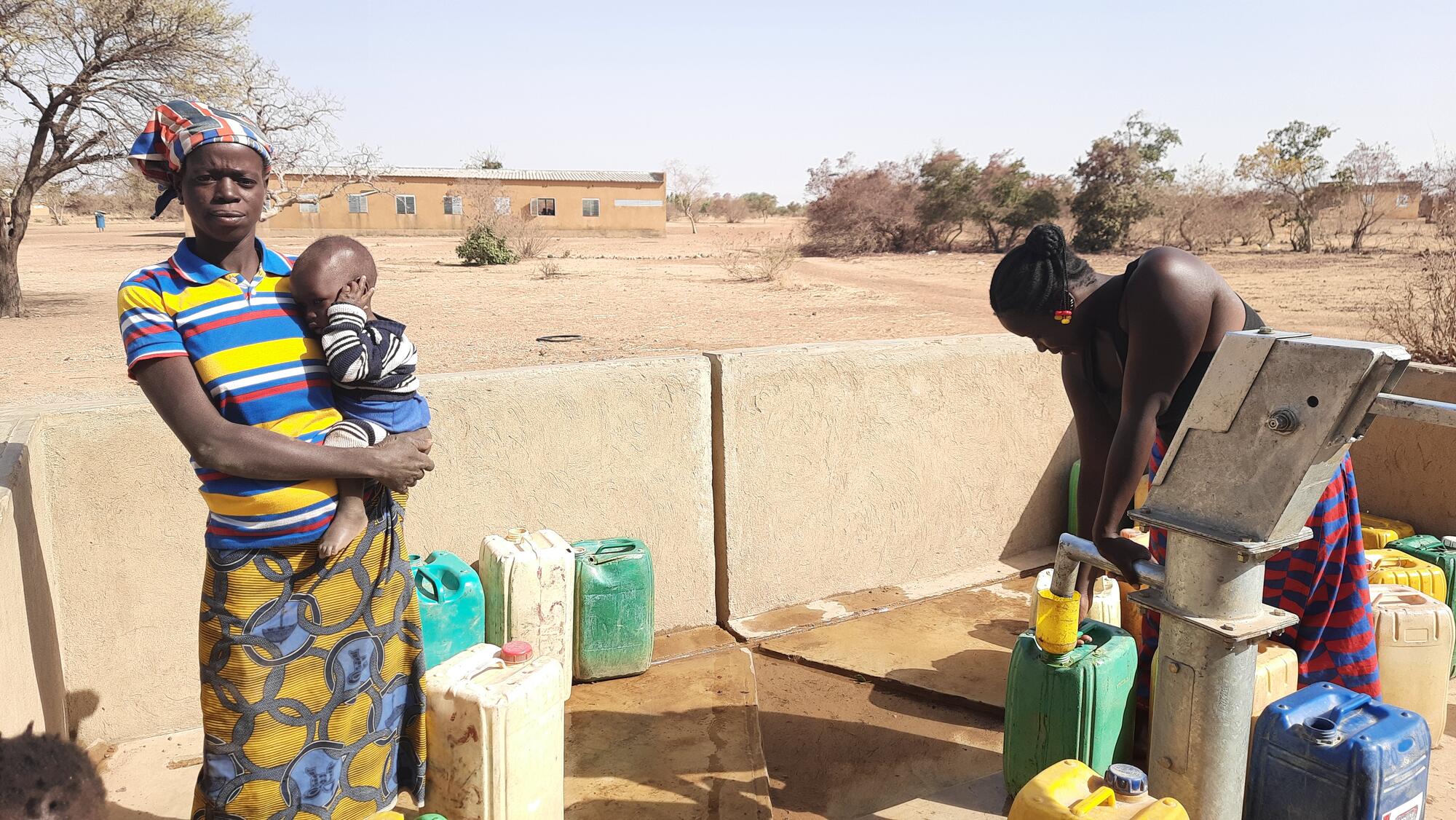 "It is relieving to have this borehole rehabilitated and close to our houses. Previously, we had to travel miles to a neighbouring village to get water. And we needed money to buy it. When we took some, we didn't want to use up our stock. Now we have water for all our needs!", said Habiba, at a water point in Boala. This water point, located in the compound of the School B of Boala, is in real terms intended for the students and the teachers for their needs.
"When the borehole was down, the students had to go far away to pay for the water, at 100 XOF (US$ 0.17) per jerrycan, so that we could prepare the school canteen. And we needed at least five jerrycans per day. When we were informed that World Vision wanted to rehabilitate the borehole, we were so happy. Today it is a reality and we thank God for this. With the water available, we are planning to put a garden in the school for the children", says Kafando, the school director.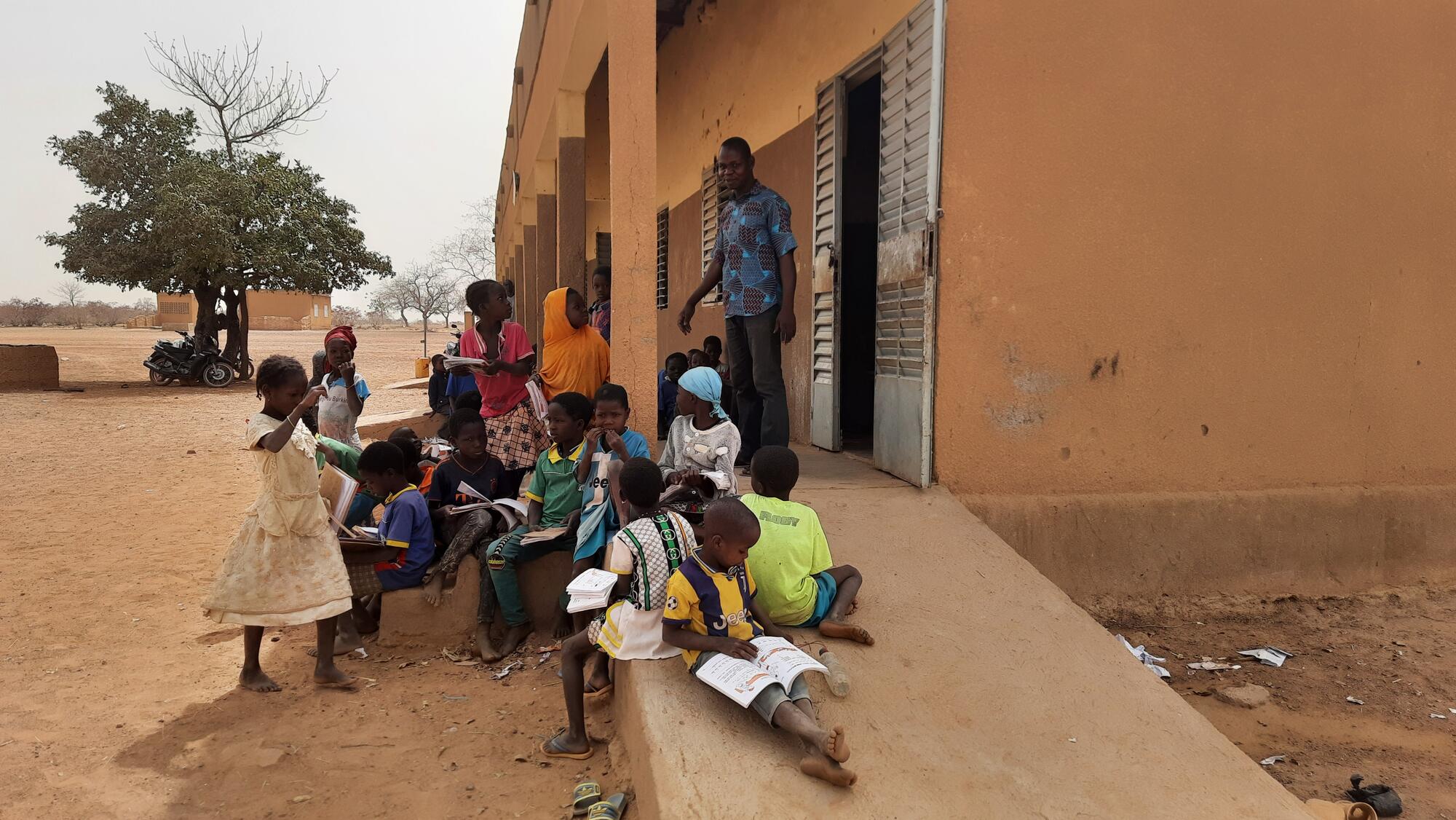 Boala, like many communes in the Northern Centre, received IDPs. With this, the need for water has increased to the point that families come to the school's borehole to get water.
Nongma lives three minutes from the school's borehole. She goes there every day to get water: "With the borehole nearby, I have enough water for drinking, cooking, personal hygiene and even for my animals. This is a relief for us because we had a hard time when the borehole was down a few months ago. In the surroundings, there is no other water point; everyone comes here. The ideal would be that we could have other drillings to decrease the influx", she says.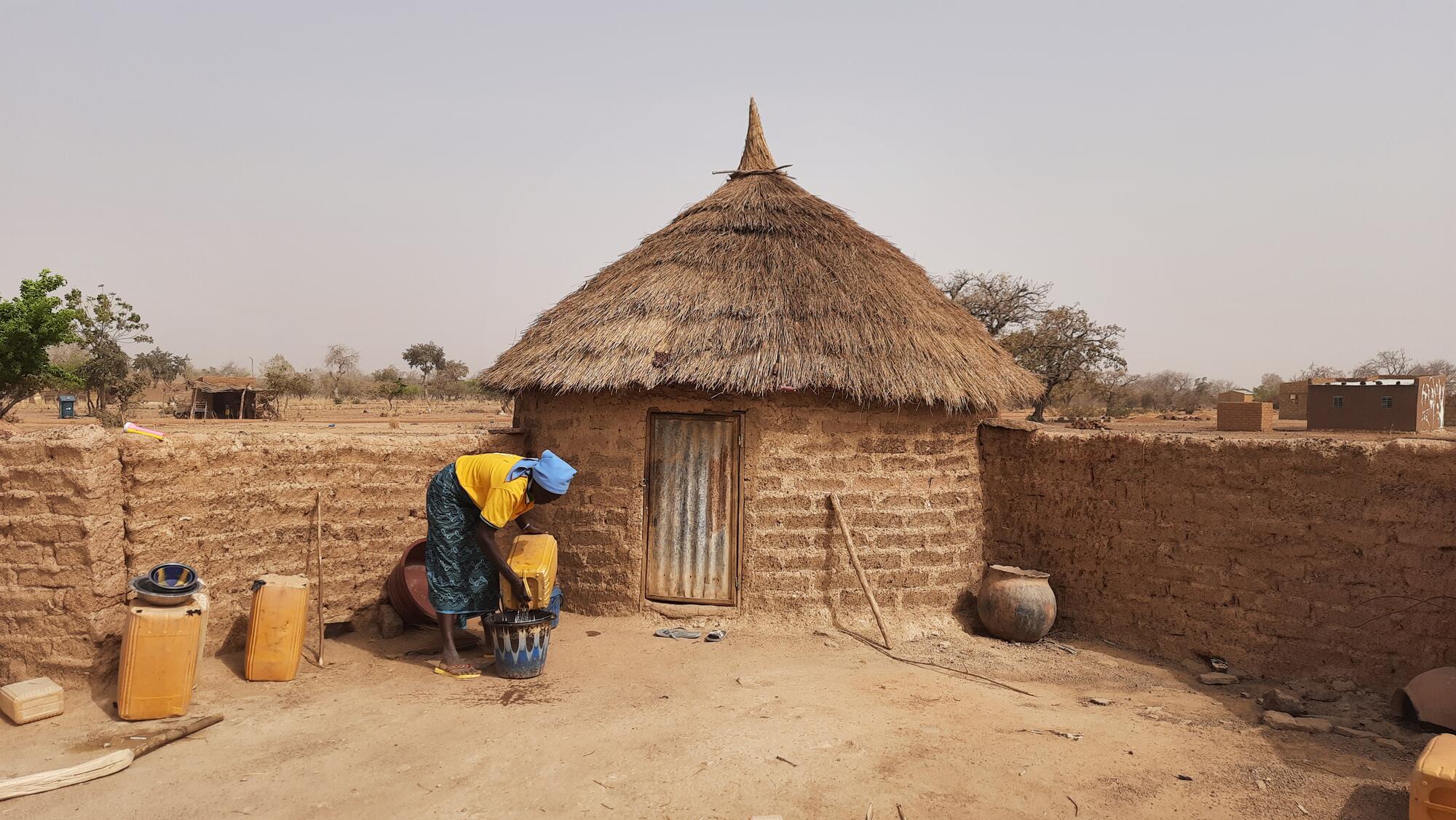 In order to perpetuate these works, which help the populations enormously, WASH committees are in place in each locality and have been trained. They monitor the boreholes and take care of the property in the area. They also help to sensitise the beneficiaries on hygiene and sanitation. In February, at least 1,800 people were sensitised on good WASH practices.