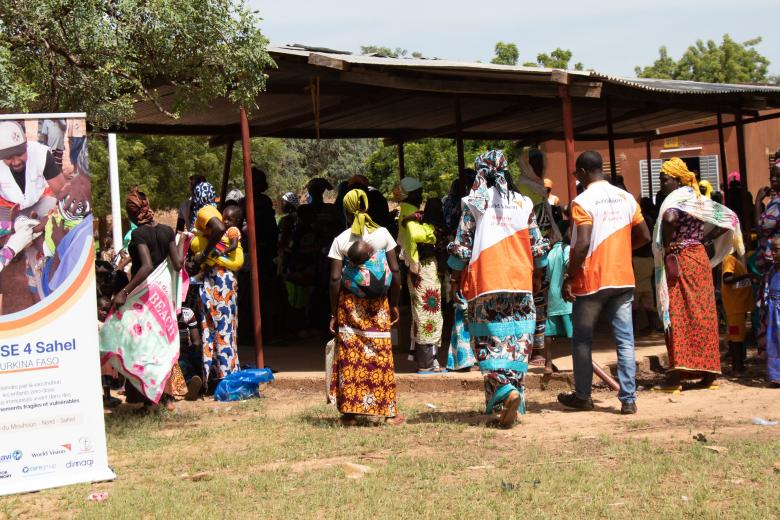 RAISE 4 Sahel meets the challenge of vaccinating displaced communities in Burkina Faso
Tuesday, October 24, 2023
Burkina Faso is facing a major immunisation challenge, particularly in the northern region where security instability has led to massive population displacement.
In March 2023, the Permanent Secretariat of the National Council for Emergency Relief and Rehabilitation recorded 256,000 internally displaced people in the northern region.
Most of them, mainly women and children, have not received the necessary vaccinations. These children, who have never been vaccinated, are classified as zero-dose and incompletely vaccinated children, for those who are not up to date with certain vaccines. This alarming situation is exacerbated by the closure of 23 of the 51 health facilities in the Ouahigouya health district.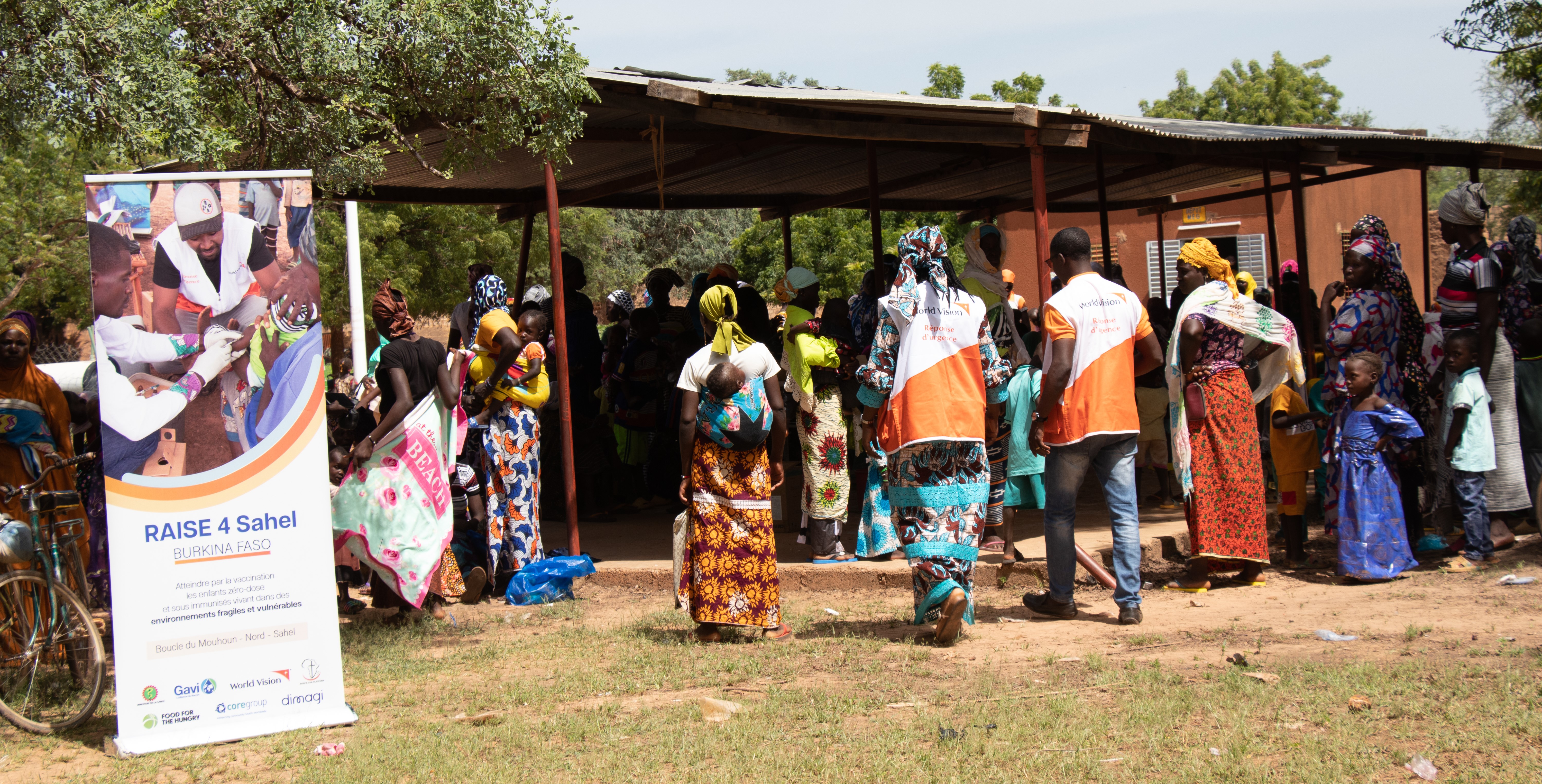 Mariam, mother of a little boy and internally displaced person, has a touching testimony. We met her at the vaccination site in the village of Saye, on the outskirts of the town of Ouahigouya.
"I had to leave my village in a hurry without taking anything with me, following threats from armed groups", she confides.
Like Mariam, hundreds of families have sought refuge from the armed violence in villages near Ouahigouya. This sudden influx of displaced people has led to increasing pressure on the five health centers in operation, which are already struggling to cope with rising demand and medical needs with limited resources.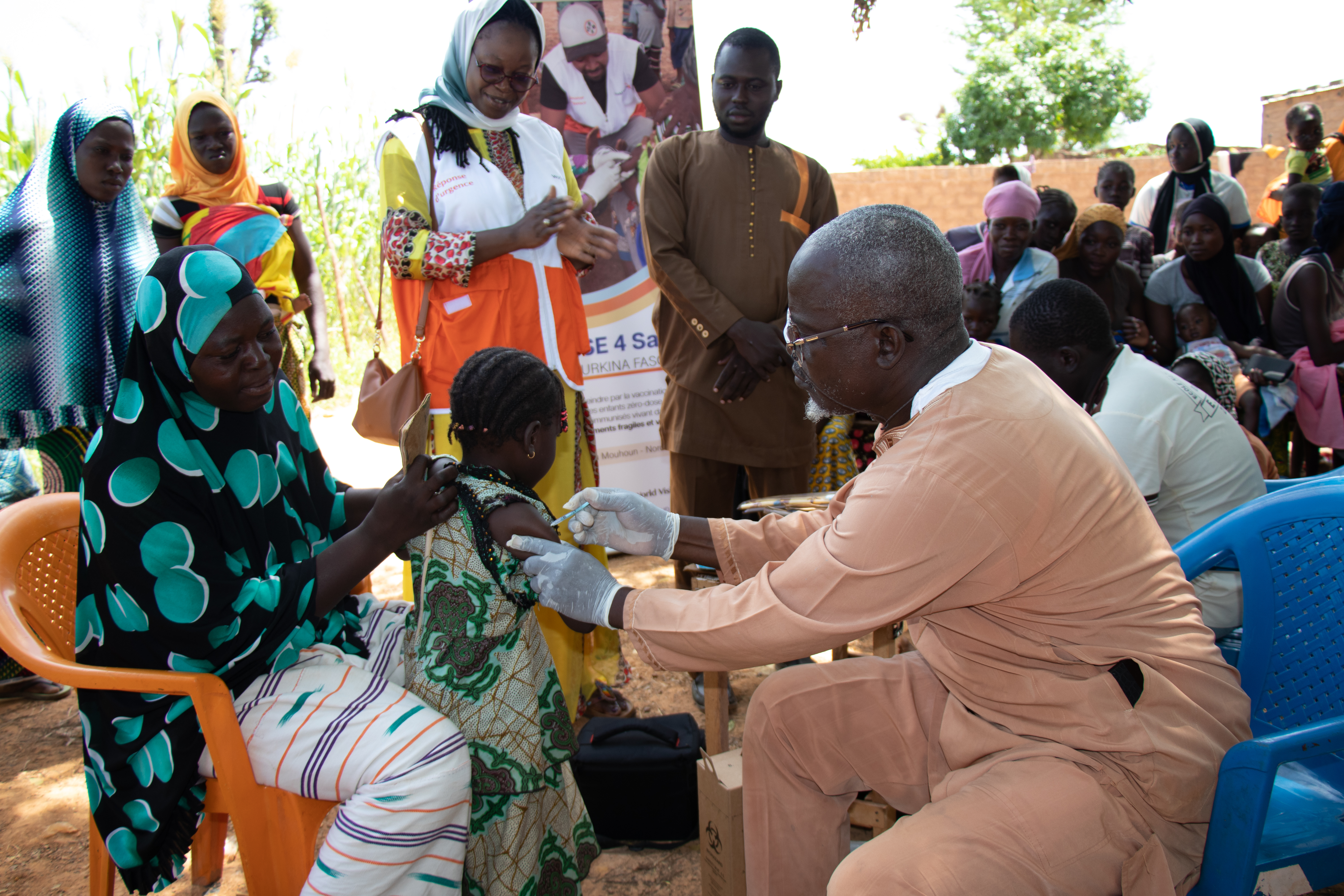 In response to this humanitarian crisis, the RAISE 4 Sahel project has organized a zero-dose vaccination campaign for children from the displaced communities. The project is financed by Gavi, the Vaccine Alliance, and implemented by a consortium led by World Vision. This zero-dose vaccination campaign had been organized in collaboration with local health authorities.
"This major catch-up vaccination campaign targeted children from displaced families who no longer have access to vaccination services. We identified most of these children in villages far from health centers, where many people displaced by the conflict live", explains Dr Blaise Daouega, RAISE 4 Sahel Coordinator.
This initiative has resulted in the vaccination of 260 zero-dose children and 2,900 under-immunized children in the Ouahigouya health district.
Mariam one-year-old's son, is one of the children vaccinated during this campaign.
"I've been here for the last 4 months and this is the first time I've seen vaccinators. The health centre is too far away. It's a huge relief because I was able to have my child vaccinated," said Mariam.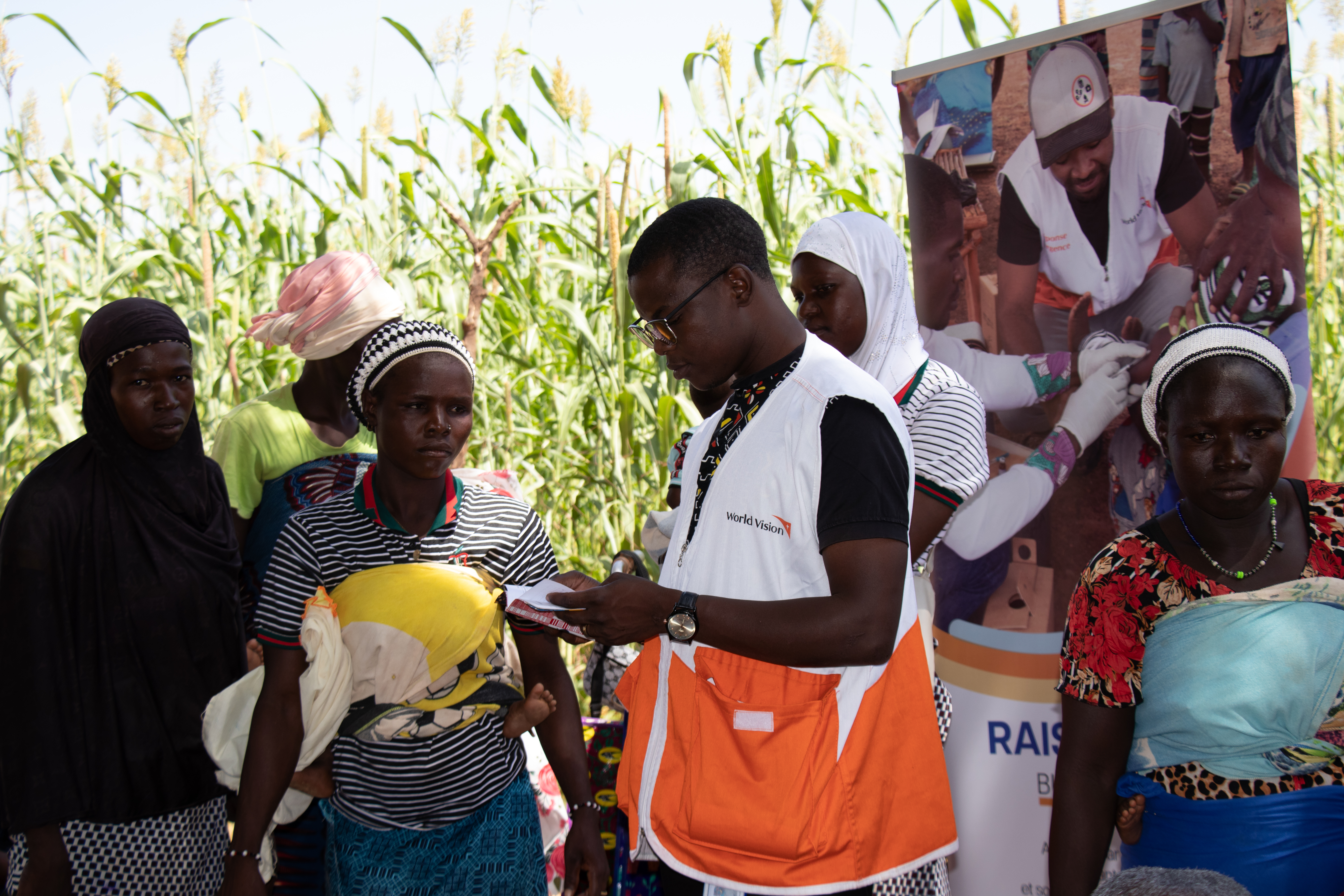 Another campaign was carried out in the Solenzo health district, in Boucle du Mouhoun region, located in north-western Burkina Faso. Here, the challenges of accessibility are enormous, explains Thierry Toe, RAISE 4 Sahel Field Coordinator.
"It's difficult to go beyond the perimeters of the Solenzo commune because of the insecurity on the roads, where there are armed attacks."
Despite these obstacles, the teams were able to reach Solenzo and vaccinated 3,119 children, including 133 zero-dose children and 260 under-immunized children. About 1,219 children were able to complete their vaccination schedule.
The realization of the recorded campaign outcomes is a result of the sensational commitment of the RAISE 4 Sahel teams and health care providers, notably vaccinators, community volunteers, community health workers and community mobilizers.
By Mohamed El Habib Cisse, Communications Officer.