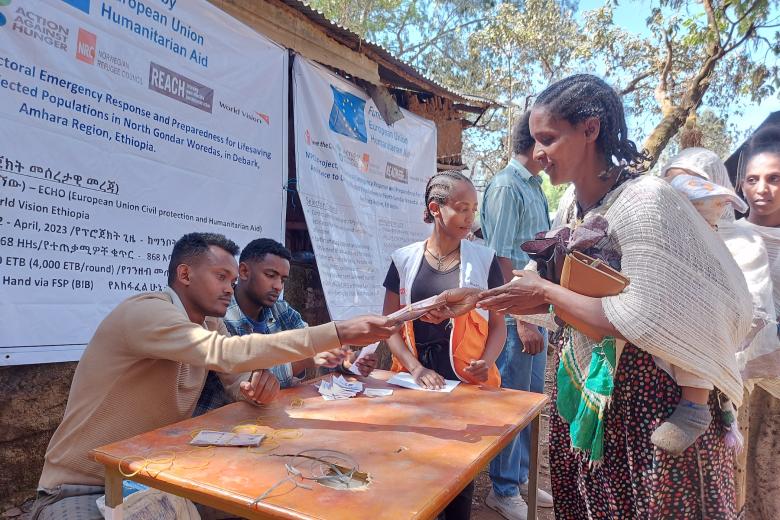 Cash Support Helps Conflict Affected Women Rebuild Their Lives
Friday, February 3, 2023
In July 2021, armed conflict drove Tadela Eshete, 39, out of her hometown, Adirkay, located in the North Gonder zone of Amhara Region, 568 miles (909km), from Addis Ababa. She vividly recalls the day she fled in panic from the approaching army. The single mother left behind all her possessions to save her three children.  "Heavy armed conflict started in the town that I began to worry about my little ones," she recounts the terrifying situation.
Before the conflict Tadela, used to have a restaurant that earned her income. She says, "I used to make money that helped me provide basic needs for my children and other family members." However, the conflict dispossessed her business and forced her to flee to Debark town in the same region. Tadela spent fifteen months in Debark Kulich Meda Internally Displaced Persons (IDP) camp. "It is the most challenging place to live,'' she says.  In November 2022, Tadela and her children returned home to find none of her belongings. They were all looted. She says, "To my disappointment, my house, which was full of home appliances was empty."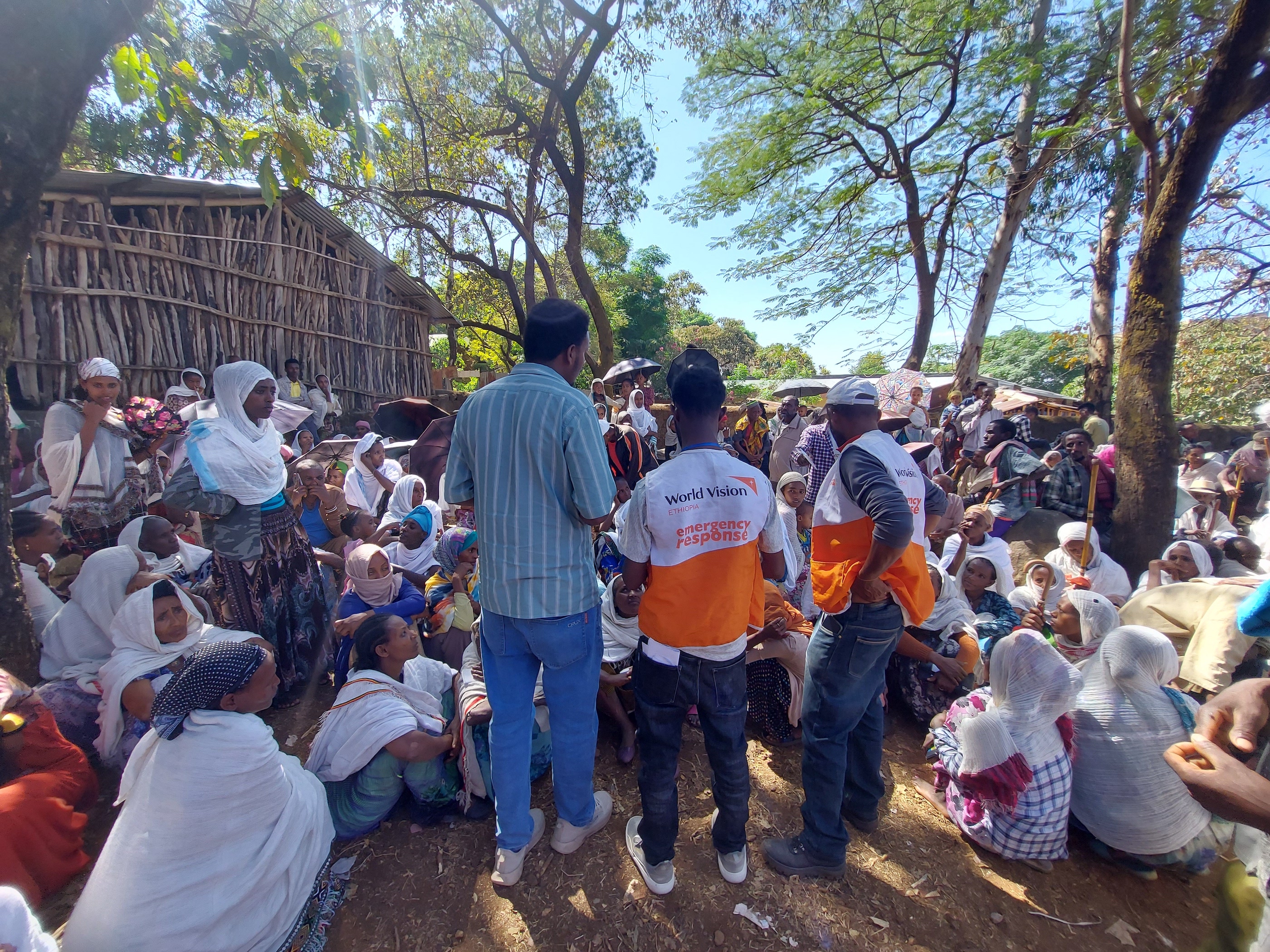 World Vision with the European Union Humanitarian Aid and Civil Protection (ECHO) fund implemented the Emergency and Preparedness Lifesaving Cash Response project for conflict-affected people in North Gonder and South Wello Zones of Amhara Region.  At three rounds, the project has distributed $230 USD (12,000 ETB) of cash encashment to selected project beneficiaries. Some 1,845 conflict-affected households have received a total of $404,569 USD (21,037, 600 ETB) thus far. The cash assistance was of great help in supporting Tadela to restart her life. She says, "With the cash I received, I have started up a small business, and am making money and supporting my children. Thanks to World Vision.'' She began baking and selling Enjera (a spongy, sour flatbread used to scoop up meat and vegetable stews) and foods. She is preparing a business plan for growth.
Prior to the conflict another woman, China Chane, 31, used to own a retail business in Adirkay town. The civil war displaced her and her children and she found safety in the Debark IDP camp. After the war stopped, China returned to find herself in a bizarre situation. "My house was damaged by an artillery and I found nothing," China says with a broken heart. After some time, she heard the good news about the cash assistance that would renew her shattered hope. The project delivered her $230 (12,000 ETB) which has helped her open a small retail store. "I am happy with the support. Let my thanks go to all the kind hearts behind the act of benevolence. I very much hope that the money will lead to greater returns and enable me to provide my children with basic needs once again," China aspires to those heights. Receiving multipurpose cash support gives participants greater freedom to decide how to respond to a crisis and to plan their recovery. After three rounds of cash support, both Tadela and China began to live with dignity.
World Vision is using system-based cash and in-kind assistance as a main approach to the response to meet the most vulnerable children's needs. The approach strengthens program efficiencies, and financial leverage, and improves beneficiary choice.