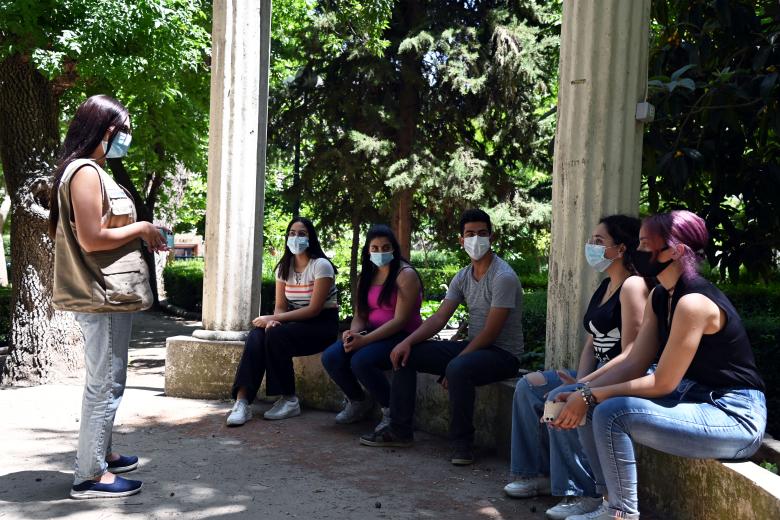 Joyce and Joseph advocate for their rights
Tuesday, January 11, 2022
Lebanon is enduring a severe economic crisis– Inflation reached triple digits while the exchange rate for the Lebanese pound keeps losing value, prompting a sharp rise in poverty. Children are always the most affected by any crisis, and this downturn is putting them at increased risk. They are forced to quit school and get engaged in the worst forms of child labour to help their families.
In partnership with UNICEF and as part of Qudwa initiatives, World Vision formed three children councils in the Bekaa to give space for children at the local level, aged between 13 and 17, to learn about their rights, express their ideas, and find solutions for child protection issues affecting their well-being such as child labour, child marriage, violence against children, etc. After completing eight sessions, each council will tackle one of the discussed child protection issues and try to share it within their communities through activities and social media campaigns
Joyce eager to share what she learned
15-year-old Joyce was happy and at the same time excited to take part in the sessions facilitated by World Vision. "Whenever I had a session, I would be thrilled the entire day. I could not wait to finish my online studies for school and join the discussions," she says. "I have been learning a lot during this period, especially about children's rights, most of which were new to me," she adds.
The children council members in which Joyce is participating decided to host a small festival in a public park at their hometown Zahle. Joyce and her friends shared the lessons they learned about child rights, violence and more during the sessions with smaller children aged between six and twelve, along with preparing a lot of entertaining activities. "I am very excited about the festival. It's a summer activity that allows me to help the community I live in. Due to the economic situation, some children are forced to leave school to support their families. These children deserve to learn more about their rights," says Joyce.
Joyce is looking forward to participate in more similar sessions and projects in the future. "I encourage all children to take part in events since they will be acquiring a lot of new information about their rights. I hope one day I can work in something similar," she says.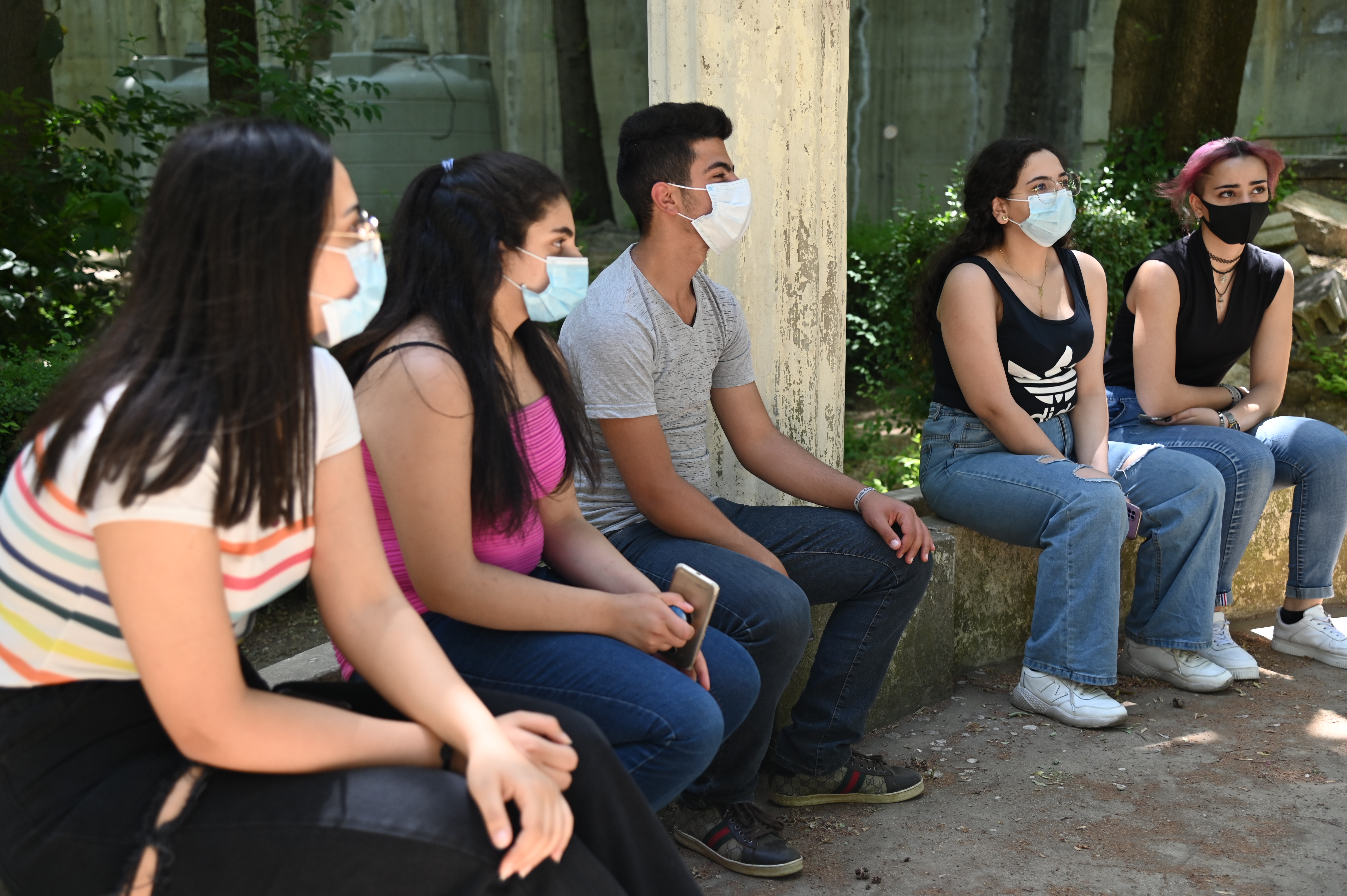 Joseph determined to make change
Joseph is one of the many children in Lebanon who were obliged to leave school so they can provide for their families. "I did not register for school this year. I am working as a pastry chef because of the current situation in the country," he says. "I have learned a lot while working in this industry. Last Easter, we prepared Kaak to celebrate the occasion," he adds.
Joseph, 17, has been participating in the sessions with World Vision for the past one and a half months. They were an eye-opener to him. "Usually, I do not like to participate in events or similar sessions especially if I don't know anyone. But after taking part in the first session, I liked the idea and decided to continue so I can learn more," he says. "I admire the facilitators and I feel I can trust them. I have learned a lot during the past month, especially regarding child abuse and our rights," he adds.
Joseph is now determined to make a change in his community, thanks to the lessons he learned. "In case I saw parents resorting to violence against their child, I would try to interfere and solve the issue. I am looking forward to the festival where we will be able to share what we learned with smaller children," he says.
Children are at the core of any crisis or struggle, these sessions are helping 60 children like Joyce and Joseph in the Bekaa to learn and advocate about their rights in safe and friendly spaces.