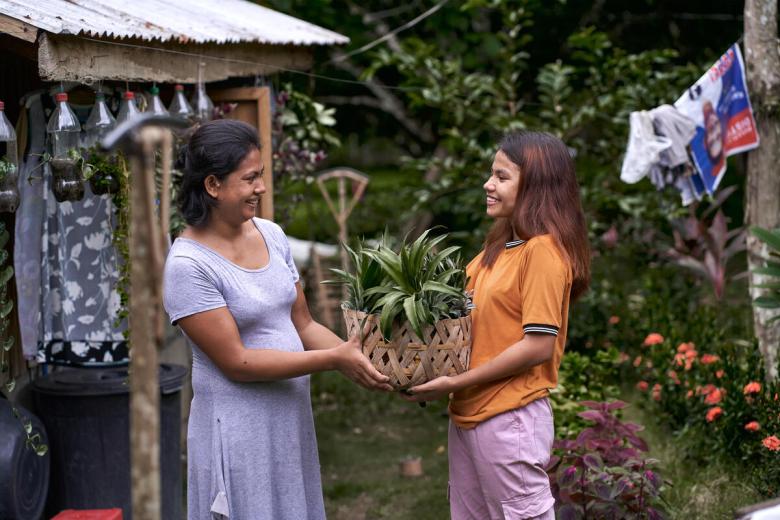 Child Sponsorship: The Ripple Effect
Friday, October 29, 2021
What if generosity is contagious? If the gift of sponsoring a child has a ripple effect? If that gift imparts knowledge that has the potential to transform a family's life so they can grow more, eat more, earn more? What if a sponsored family who finally has enough food to eat, for the first time in a long time, could share their abundance with their neighbours?
17-year-old Sierralyn is proof that generosity can benefit an entire community.
One of six children, Sierralyn and one of her siblings have been sponsored since they were in primary school in their community of Batangas, Philippines. The ripples of sponsorship in Sierralyn's life roll out in many directions.
Sponsorship provided training for their community to learn organic farming techniques. Sierralyn's parents continue to use the methods they learned to grow crops and the family now harvests vegetables and fruits from their seven-hectare farm, as well as commercial trees like mahogany.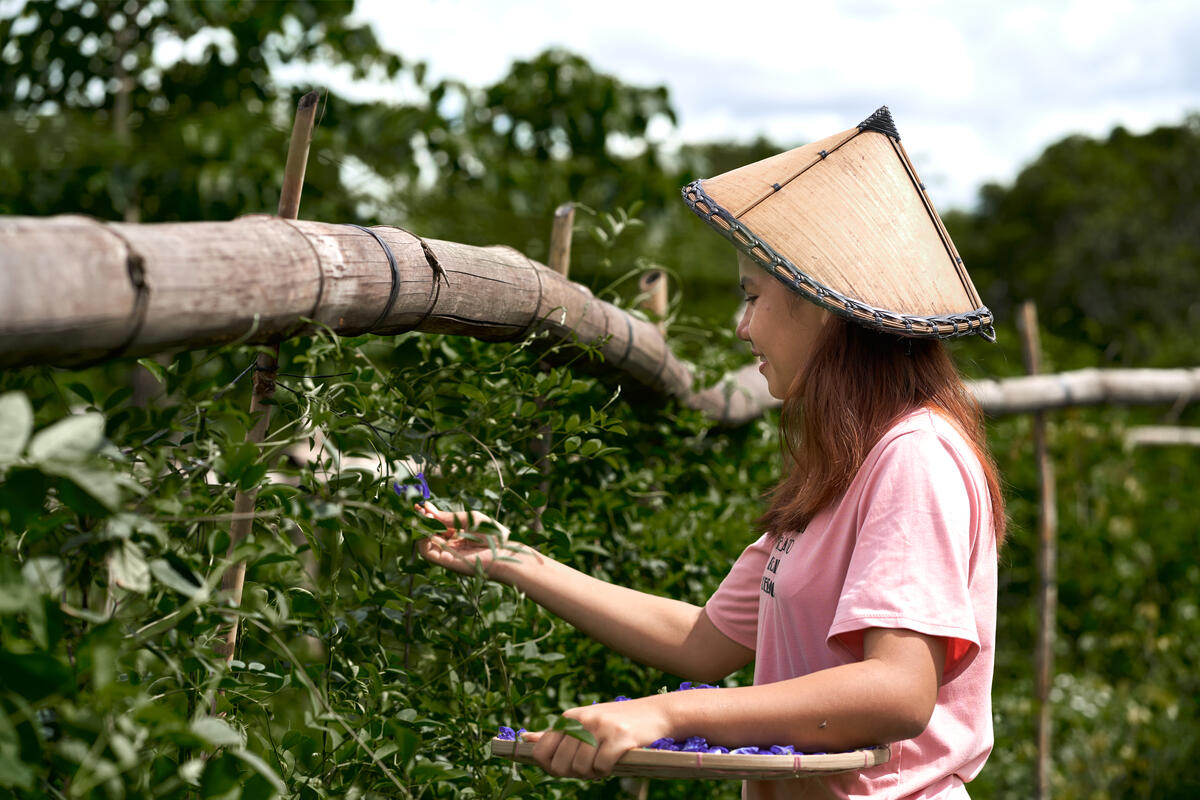 By selling the produce, they have a reliable income, which they are sowing into their children's futures. The farm's income pays for the university fees for two of Sierralyn's older sisters and ensures Sierralyn doesn't need to worry about whether she'll be able to get the uniforms, books and supplies she needs for school.
But, for Sierrayln's family, the experience of sponsors' generosity has an effect just as profound as their new financial stability. From the very beginning, Sierralyn's parents have 'paid it forward' by sharing from whatever they had with those around them, and they continue to give some of each harvest to their neighbours, before selling the rest.
Now, they have even given World Vision an area to build an agricultural training centre on their land so more people in the community can learn farming skills.
"We want to learn and improve our lives," says Sierralyn's father, Greg. "Only World Vision gives us that opportunity. The land is nothing compared to what sponsors have been doing for us, for my family."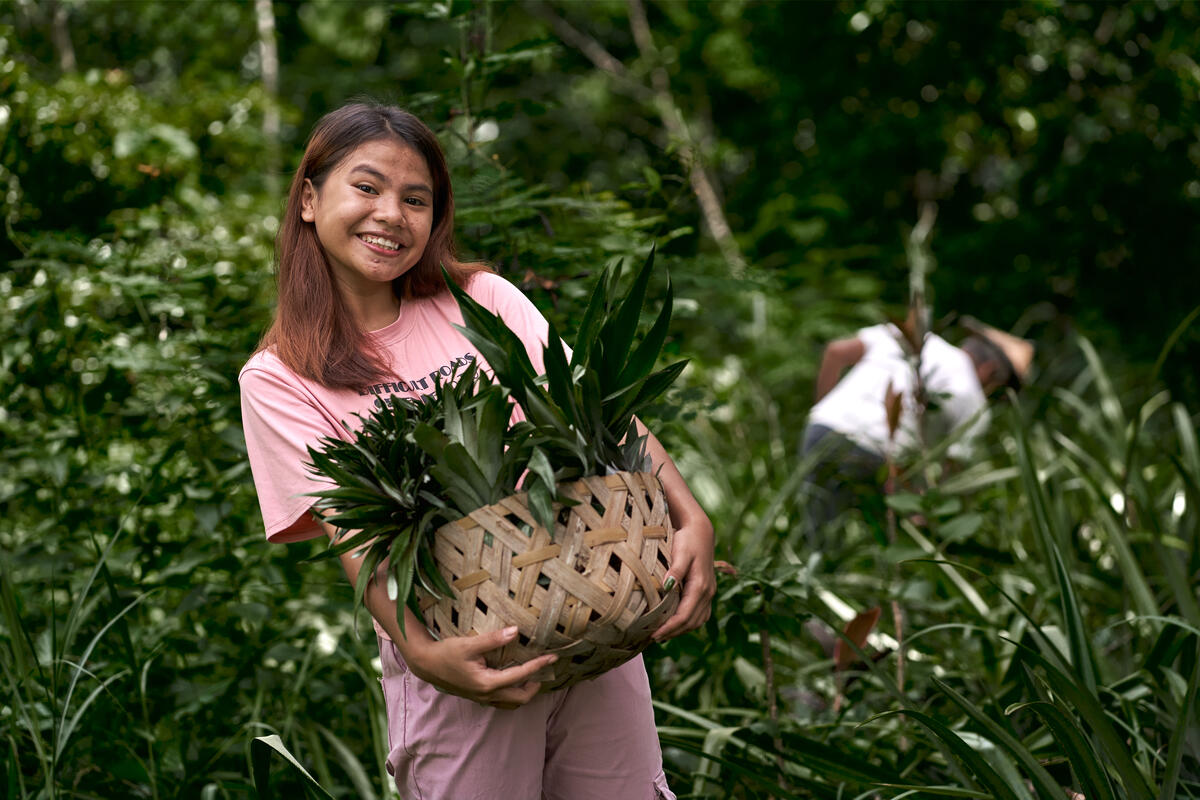 And that kind of transformational generosity is contagious.
"I admire my parents for their generosity towards others despite our situation," says Sierralyn. "People here respect and love them for that. And I imitate it. I also give when I can. It's a good feeling to give."
A big dreamer who already shows her parents how to grow their business and sell their produce online, Sierralyn has plenty to give. Years of attending sponsorship and school activities helped Sierralyn to overcome the shyness and self-doubt she had as a child and today, she has her sights set on becoming a lawyer.
"There are many children here who would rather stay home because they are shy," she says. "I used to be like them. I had doubts about myself. My self-confidence was low."
Now Sierralyn wants to help other children in her village develop their self-esteem.
"Maybe they can join our Bible studies, or I could initiate a teambuilding," she says. "World Vision has lots of team-building activities. I love it!"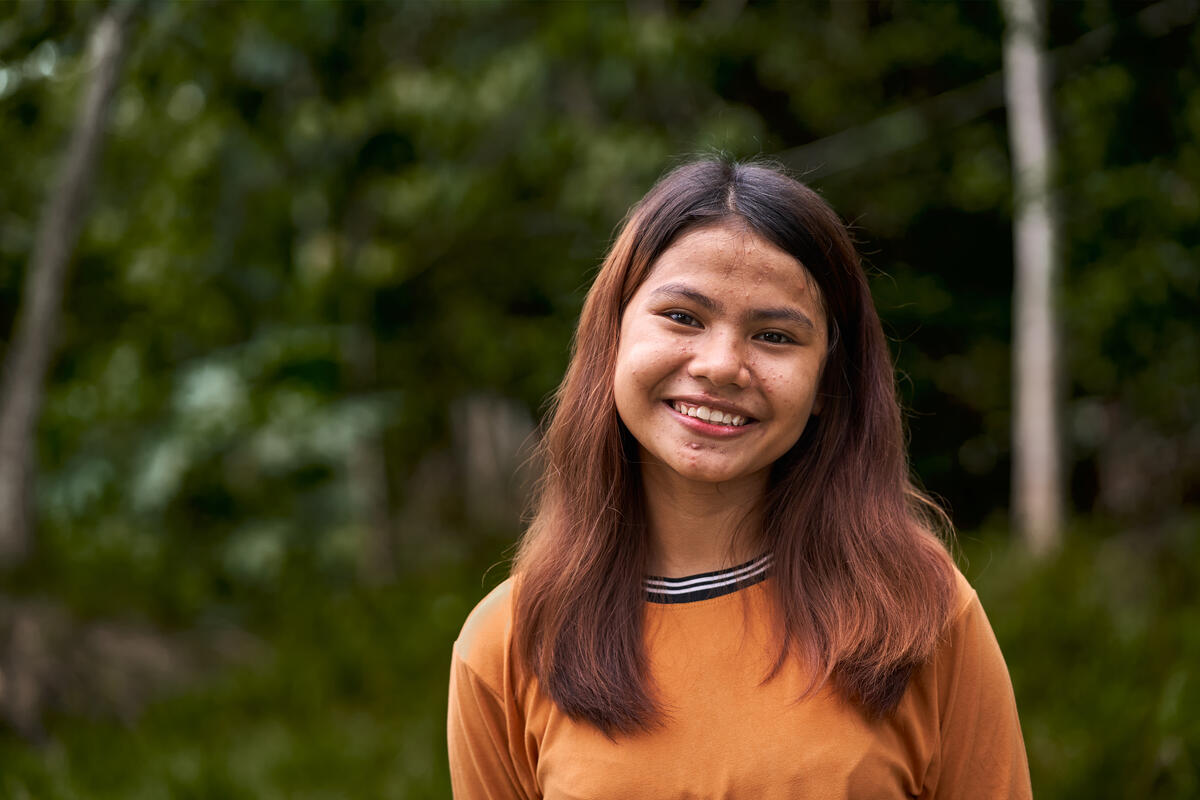 In a year punctuated by the hardship and uncertainty of the pandemic, teamwork and resilience has never been more important for Sierralyn's community. But, despite the challenges the New Year will hold, for the first time in a long time, Sierralyn is looking forward to this Christmas.
"Because of the unexpected pandemic outbreak, everything changed," says Sierralyn. "Despite this, Christmas is still Christmas! It is a chance to show gratitude and appreciation – and they are important in community life because they bring us into positive and direct relationships with others."
Sponsor a child like Sierralyn today and you could help transform an entire community this Christmas.