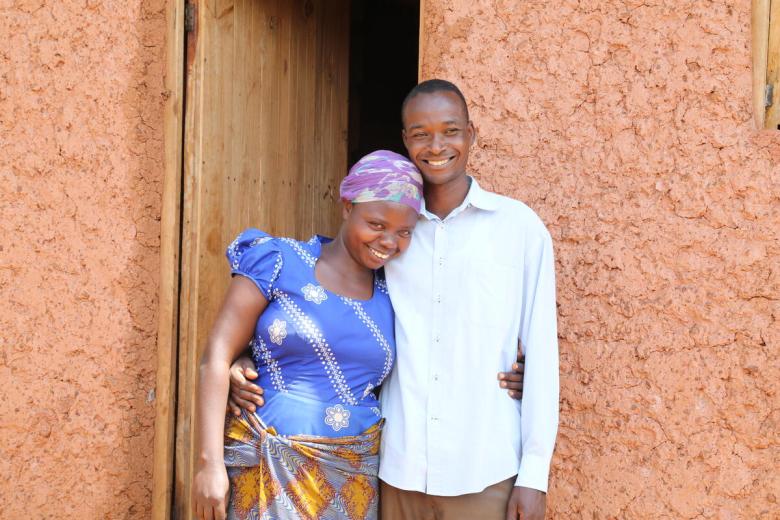 First time home owner remembers living on one meal a day
Tuesday, November 16, 2021
Francine can still remember the feeling of panic she would feel on the days she didn't know where her family's next meal was going to come from. With tears rolling down her cheeks, the mother of four struggles to hold back her emotion when describing how her children would only eat once a day.
Making ends meet has never been easy for Francine and her husband, Jackson. Shifting from one home to another and regularly unable to pay rent put strain on their marriage and led to evenings spent arguing about where to find money.
Francine and Jackson's situation isn't unique. In Rwanda, where Francine lives, almost 40% of the population live below the poverty line. Hunger levels were alarmingly high before COVID-19 arrived, but now a pandemic-driven food crisis is pushing more children to the edge of starvation with one in three children facing chronic malnutrition.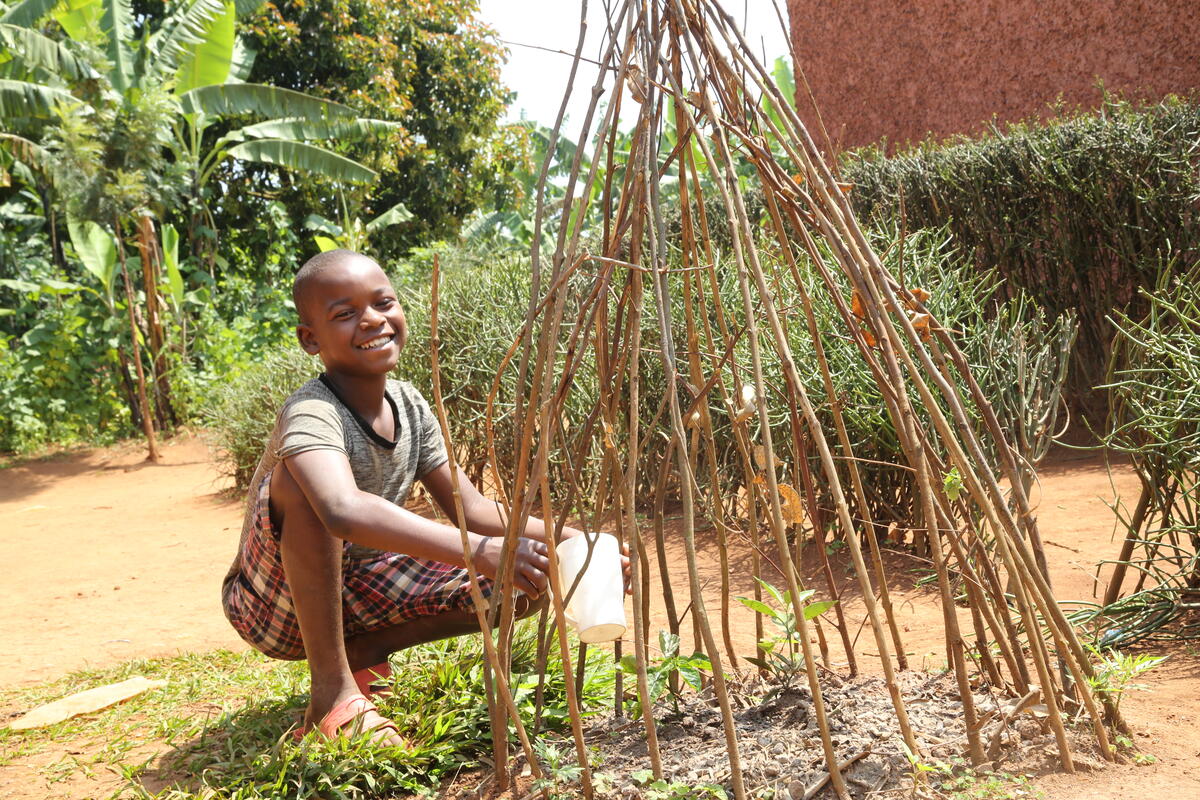 But Francine's family hasn't faced the threat alone. World Vision sponsors had already been supporting Francine's village in Kayonza district for years. When her 11-year-old son, Thierry, was sponsored in 2018, doors opened up for the whole family. Francine was able to participate in a World Vision training program that shifted her way of thinking.
"In the training, we learned about mindset change," she says. "I sat down with my husband and reflected on the training we had been given.  We decided to start saving some money from what we got from digging on people's farms," she recalls.
Saving the first five dollars was the most difficult, she says. She used it to buy bananas and avocados, which she didn't feed to her children, but instead used to sell – a difficult decision when there is little to put on the table.
Selling the fruit led to a $15 profit and Francine was overjoyed. She then borrowed $10 from her savings group to expand her business. She moved to the market where she started selling beans.
"I learnt from the training that I have to spend less and save more. [Now], saving has become my culture," she says.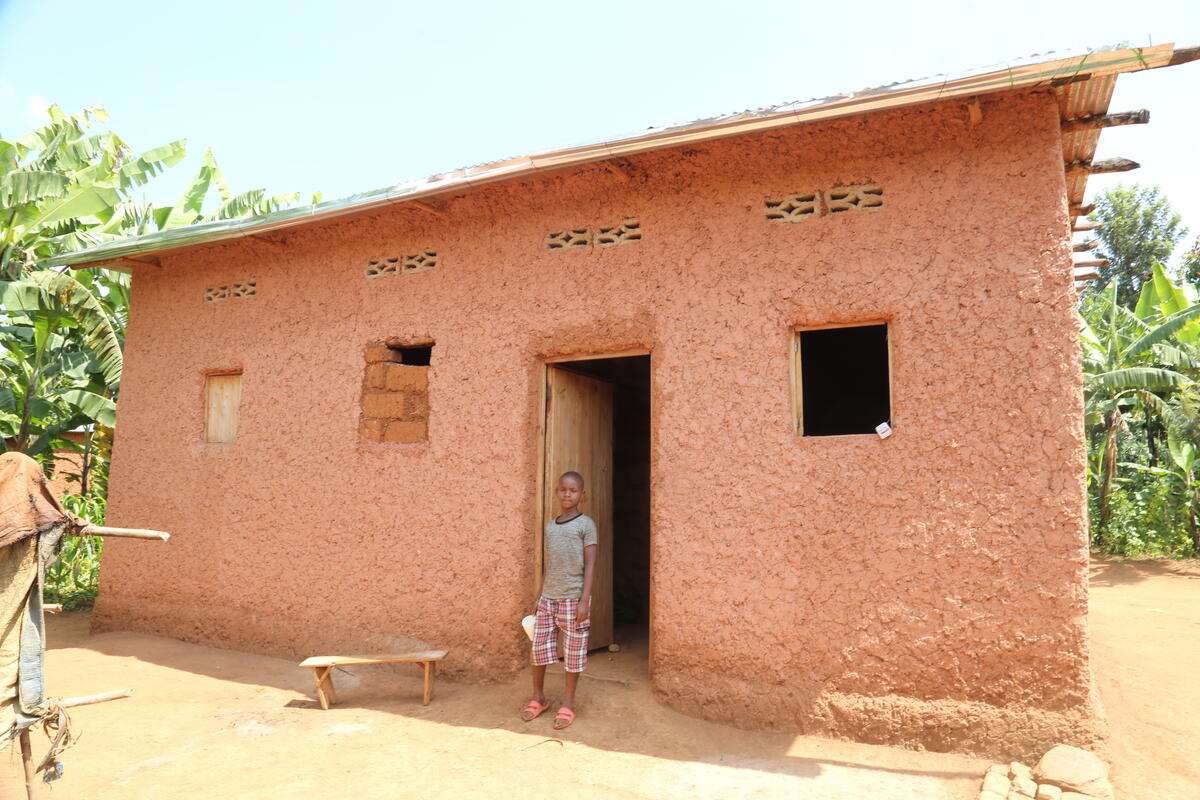 The training not only built Francine's financial literacy,  it also helped her reconnected her with her husband. The couple began to work together to figure out how much they would save and how much was needed to meet their needs at home.
Francine's big break came when she borrowed another $20 from the savings group, after paying back the $10. She was nervous about the financial risk and her ability to pay it back, but decided to take a leap and use the money to rent land and grow potatoes. That season's rainfall was on her side and the couple harvested 25 sacks of potatoes, bringing in more than $200.
It was enough for Francine and Jackson to purchase a plot of land. For the first time in a long time, Francine could imagine a day when they would have their very own roof over their heads, knowing they could never be evicted again. They worked harder than ever, planting and harvesting more potatoes and building their savings until finally, they could build their house.
This year represents a huge milestone for Francine's family. For the first time the family is celebrating Christmas in their new home!
For Thierry, it's the best Christmas present he could ever imagine. "My family used to spend so much money on rent," he says. "Now, I thank World Vision sponsors for supporting me and changing my family's life."
For the first time Thierry and his family can dream about a different future, but millions more are still waiting.  It's time to change the course of this crisis.