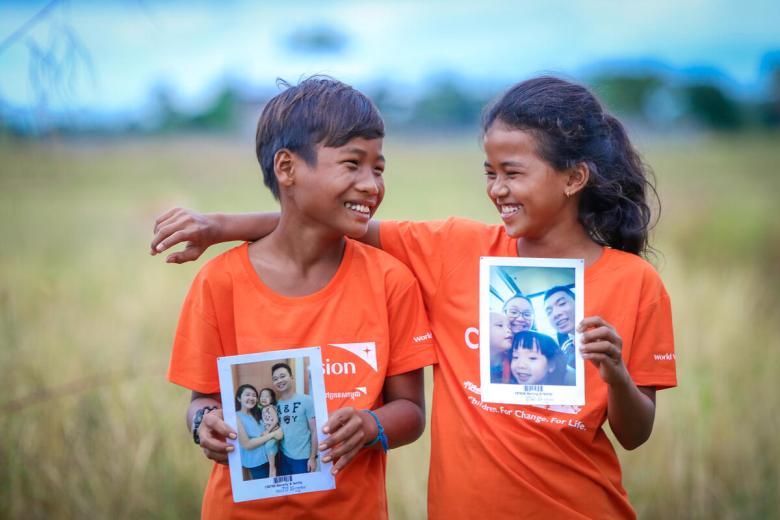 How choice can change everything
Monday, August 1, 2022
Poverty steals choices from kids. What if we gave it back to them?
Choice matters – anyone who has experienced having their choices taken away from them knows it.
That's what makes Chosen® such a powerful experience for children – and for their new sponsor. If you're wondering what Chosen is all about, you're not alone.
Chosen is a new start to the child sponsorship journey for both children and sponsors. Instead of sponsors choosing who they will sponsor, children are given the opportunity to choose who will sponsor them and empower them to break free from poverty over time.
It's a simple switch in thinking, but it's been a game-changer for children and sponsors because it celebrates the power kids in extreme poverty have to lead the change in their own lives, if given the chance. At the same time, Chosen gives sponsors the chance to experience how special it is to be chosen by a child: the one picked out from the many.
Chosen gives children a voice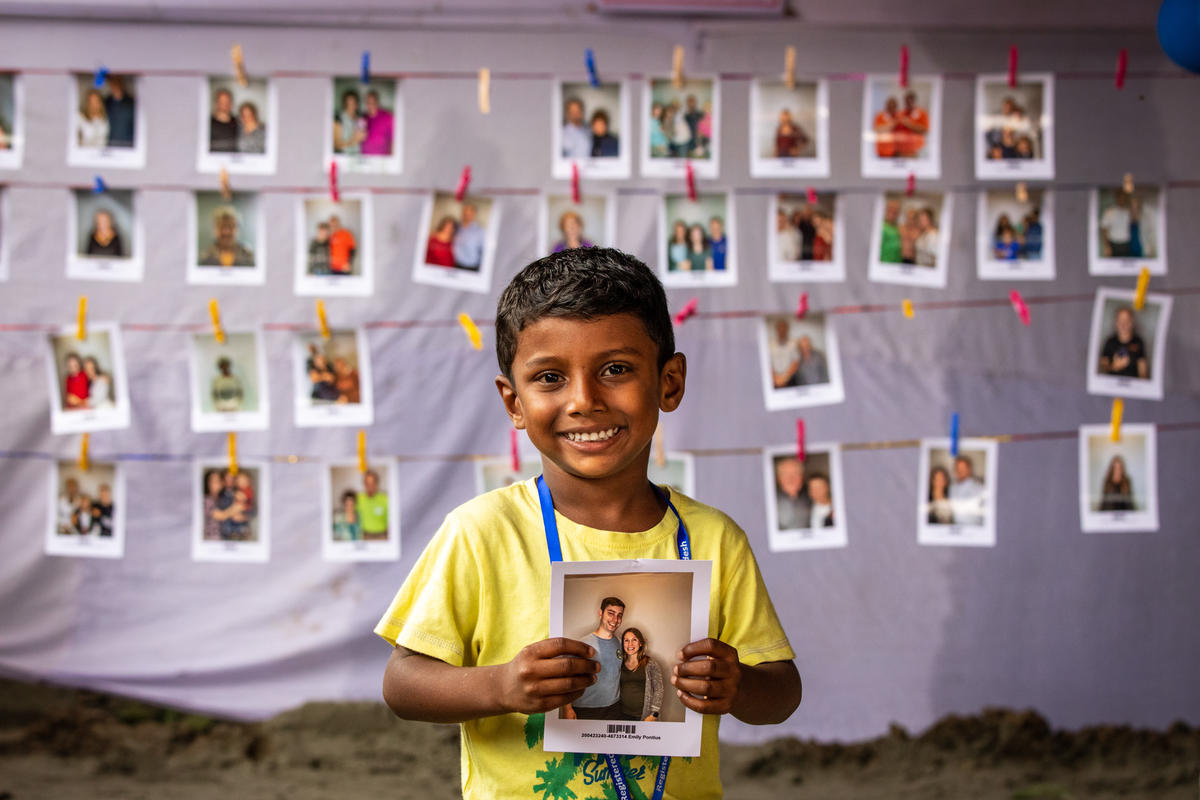 The powerful insights and ideas of children are often not heard. Sure, the shrieks of a kids' birthday party or the post-lunch playground are hard to miss, but children's voices as decision-makers and leaders in their own futures are often drowned out by louder, more qualified adults. For children living in poverty, this is even more true.
When children have choices, even small ones, they have a seat at the decision-making table. When their voices are not only heard but taken into consideration, it can provide unique and powerful insights, but it can also change how they see the world. It can open up new possibilities and reasons to hope for a better future – both for themselves, and their community.
Chosen puts children's voices at the centre of a pivotal decision that will positively impact their lives over a long time, and gives them the opportunity to shape how they want their future to be. While poverty can steal kids' choices, Chosen starts a meaningful relationship by giving one choice back.
Mary chooses Yinka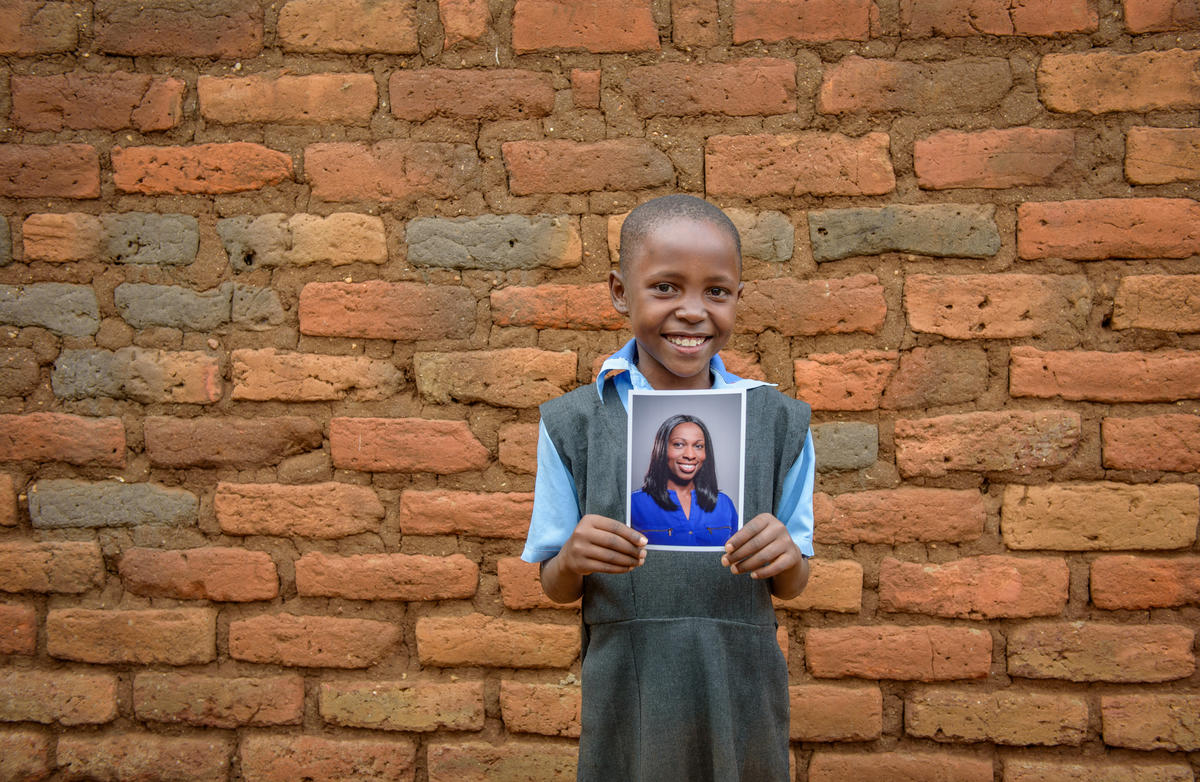 In Mwala, a rural community of 40,000 people in Kenya, the freedom to choose is an unfamiliar luxury. Approximately 70 per cent of the population lives on or below the poverty line in an area of chronic to acute food insecurity. Irregular rainfall and soil degradation makes Mwala vulnerable to drought, and children and families face social challenges because of HIV and AIDs.
Despite these challenges, children in Mwala like Mary have big dreams. Mary loves school, especially English. At school, she learned about lawyers and how they help people solve conflicts. that's what she wants to do when she grows up-and even now she naturally works to solve disagreements between her friends." I was able to solve a case of two children who were fighting," she recalls. "I am studying hard to be a lawyer." 
Mary had been waiting for more than a year for a sponsor to choose her. But when she was eight years old, her community held a Chosen event. Photos of potential sponsors were displayed for the children to see. One by one, each child took their turn to examine the faces and select a sponsor. When it was Mary's turn to look at the photos, she was quickly drawn to Yinka, from Chicago.
Watching a video of Mary choosing her, Yinka was in awe. "When she shared that she wanted to be a lawyer, I was so overwhelmed," Yinka said. "The fact that I am a lawyer and Mary wants to be a lawyer is not a coincidence. It feels like this is a God thing. Our paths were meant to cross."
Chosen can be a profound experience for children, but also for their sponsor too. By giving children the power to choose, sponsors can experience the world through a difference lens.
Chosen helps Mary and her entire community
Through Chosen, sponsors not only help one child to break free from poverty, they help a whole community to become stronger. World Vision works hand-in-hand with communities to tackle the root causes of poverty that they identify as the most critical to the wellbeing of children there, so the change lasts. For every child sponsored, four more children benefit.
Through child sponsorship, sponsors partner with a community on solutions like clean water, nutritious food, accessible healthcare, child protection, education and economic opportunities to give children strong foundations for building their lives. By empowering communities to tackle the biggest issues they face, child sponsorship enables children and the adults around them to take back their choices to decide how they want their community to be, and partners with them to make it happen.   
When every day is no longer a fight for survival, children and the adults around them can transform their community into a place where children can thrive – now and for generations to come.
If you want to put the power to choose in a child's hand, visit https://www.wvi.org/chosen