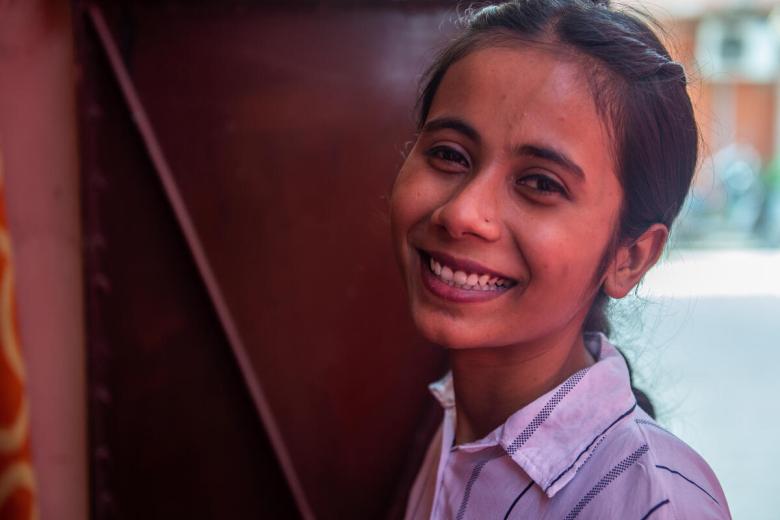 Not child brides, but girls positioned to soar
Wednesday, September 28, 2022
"If World Vision didn't organise those meetings for my parents, I may have been married off as a child."
Nineteen-year-old Khushbu lives in Gurgaon, India, a region that is sadly home to many child brides.
When Khushbu's parents, her father Sudhir and mother Sanjudevi, migrated from Jharkhand to Gurgaon about 20 years ago, they faced societal discrimination for giving birth to three daughters without a single son.
They felt hopeless about their future, because of the pressure society placed on them.
"We had this mindset that we should get our daughters married off between 12 to 18 years of age," says Sanjudevi.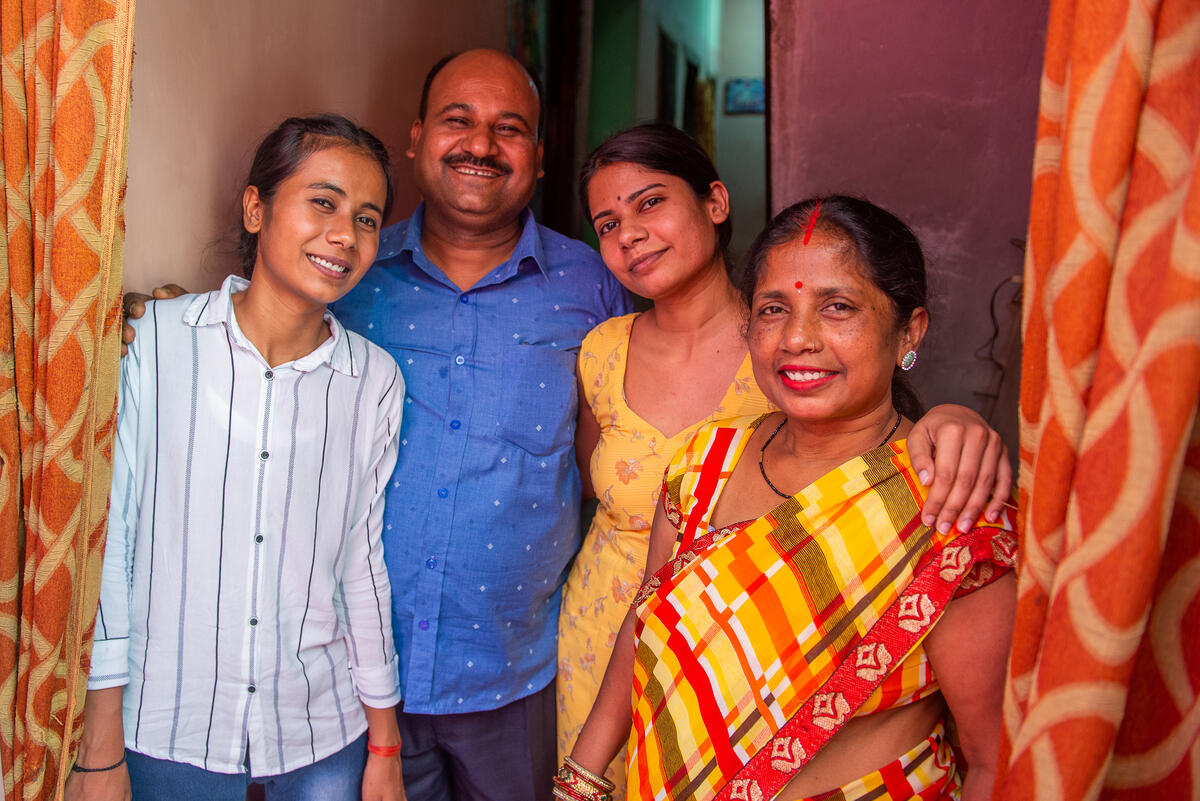 Sudhir immediately adds, "Our mindset was different, because we gave importance to societal views about having girls. We used to be in a dilemma whether we need to educate them or not."
Thankfully, it was around the same time that World Vision India began working in their community and were addressing issues like gender discrimination and girls' education through its programmes.
Khushbu was only six years old at the time and was registered as a sponsored child.
Through her child sponsorship, Khushbu's parents began attending programmes like Positive Parenting training, Capacity building trainings for Community-Based Organisations, and Self-Help Groups.
The entire family, Khushbu's parents and her two older sisters, were benefitting from these programmes. Khushbu and her sisters were also part of the children's group.
During the same time, World Vision ran a short-term special project called "Save the girl child" in 2008.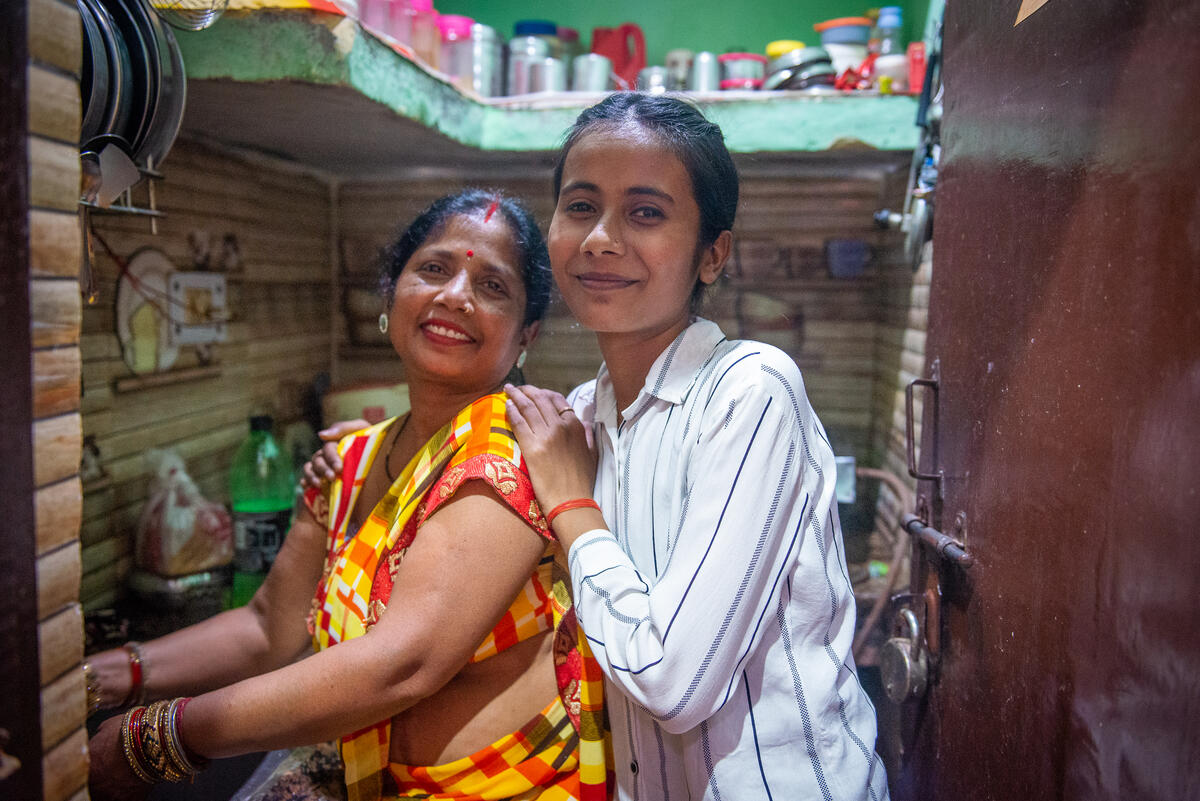 Awareness programmes on educating girls were organised as part of the campaign and the message to "Save and Educate the Girl Child" was included in every training programme conducted.
It was through these programmes that Sudhir changed his mind and decided to educate his daughters.
With a meagre pay of INR 300-500 (US$3.67-6.12) per day as a daily wage labourer, Sudhir faced several challenges to educate his daughters.
"We educated our eldest daughter with much difficulty, then we educated the second one and now our youngest daughter is also studying," he says.
Sanjudevi also saw a transformation through the programmes.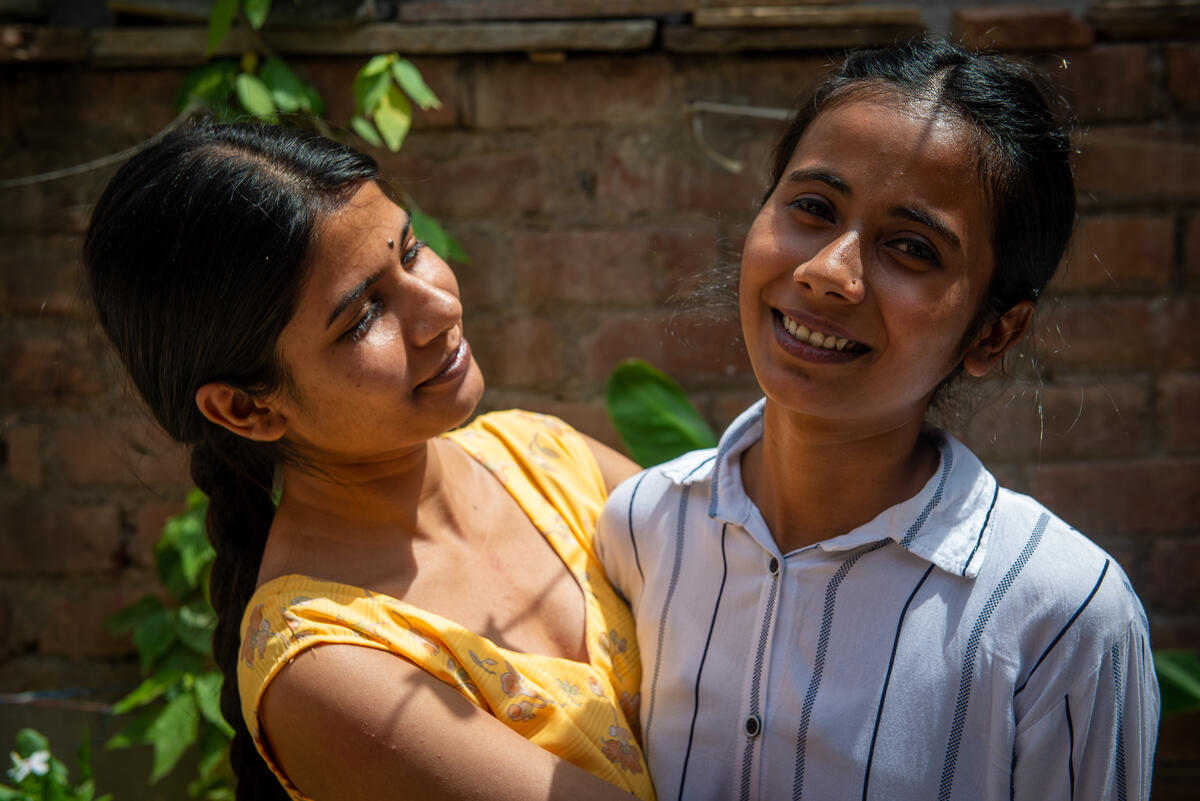 "When we got out of our old mindset, we decided that even if we aren't well educated, we will educate our daughters. It is very important for them to stand on their feet, so that they aren't dependent on anyone. They should stand on their own feet and manage themselves," Sanjudevi tells us.
Khushbu's eldest sister, Nidhi, 24, completed a Bachelors in Commerce with honours and did a short-term course on computer education.
Now she works in a finance company and earns a good salary.
Her second sister, Neetu, 22, just completed her Masters in Business Administration with Finance and HR and is going through training for a job.
Khushbu herself recently graduated from grade 12 in the top tier, and is now pursuing her Bachelors in Science with honours at a top government aided institute.
"I'm proud that my daughters stand strong during every distress. And whenever we face troubles, our daughters support us and no one else stands by us during such times, Sanjudevi says.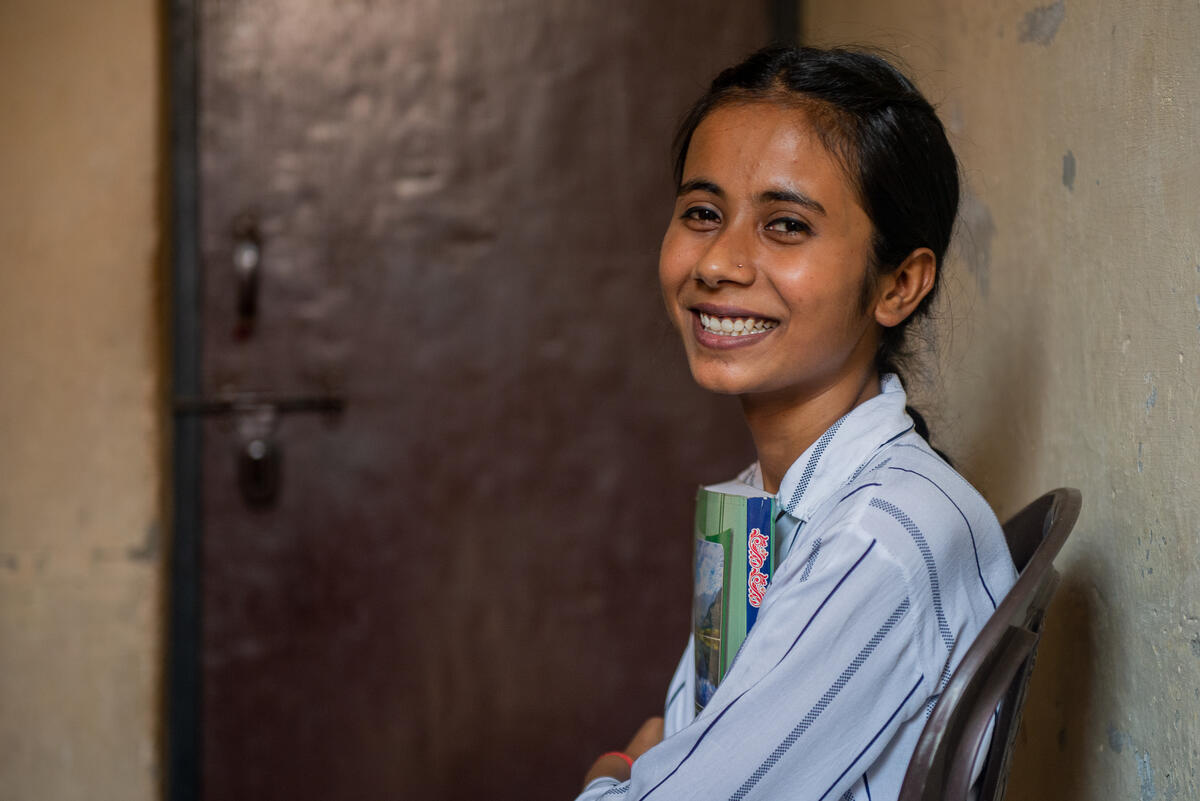 Khushbu wants to become a researcher and believes she can make a real difference in people's lives through science.
She also believes that without sponsorship, she wouldn't have received the help she needed to continue her studies. 
"If World Vision was not part of my life, I wouldn't have seen or learnt the number of things that I've learnt, Khushbu tells us.
World Vision also supported Nidhi and Neetu financially to pursue higher education, whilst providing them the required moral support required to move ahead in life.
Khushbu's mother concludes, "If your daughter wants to study, then educate her and help her stand on her own feet."
Thousands of girls like Khushbu are waiting to break down the barriers standing in their way. Sponsor a girl by October 11, International Day of the Girl, and join our movement for change.