Right now, thousands of girls urgently need sponsors to help them build a fearless future
Girls are born with the same God-given rights as boys. Sadly, traditions, culture and difficult circumstances often steal that right from girls. 
Child Sponsorship programmes partner with children, families and communities to overcome obstacles, challenge gender inequalities and give girls girl's back their rights.  
Because of our community-focused solutions, for every child you help, four more children benefit too!
Enough is Enough
See how child sponsorship helps girls live lives free of fear
Millions of girls and women live in fear of violence - just because they are girls. 
We know also that there is a stark reality where all women and girls live with some element of fear in their lives.
Child sponsorship enables programmes that work to change social norms, guide and educate communities - including men and boys - to help create a world where everyone enjoys their rights and decides what their future should look like.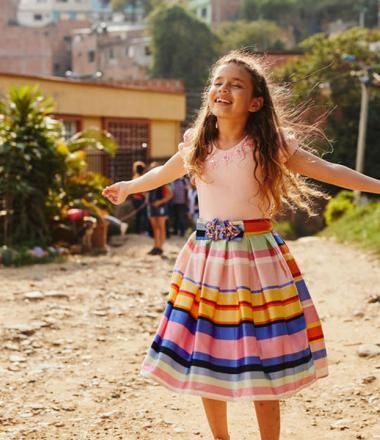 Join our movement to sponsor 1,000 girls by October 11 - International Day of the Girl
Note: You will be redirected to your country's support office to complete the sponsorship process.
Girls' lives changed through child sponsorship
The importance of empowering girls