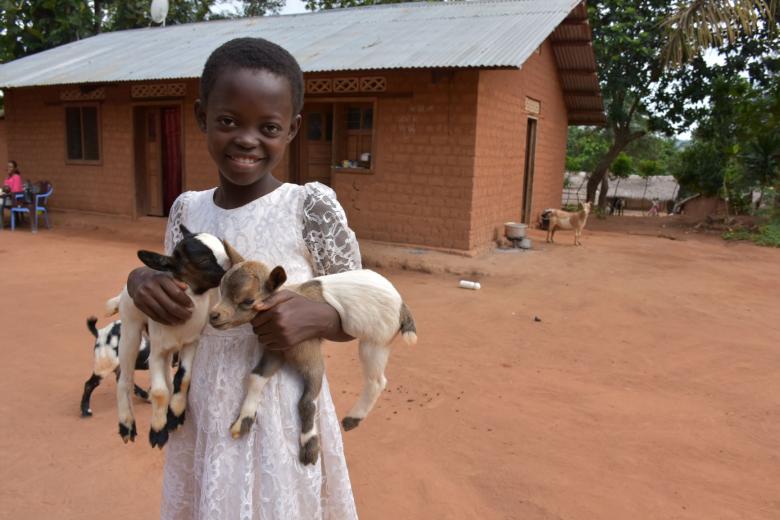 Breeding for a brighter future
Wednesday, March 11, 2020
By Didier Nagifi, World Vision in DRC Communications Officer
"My name is Donel. I am 13 years old. I live in Gemena, in the province of South Ubangi in northwestern part of the Democratic Republic of Congo. I am a Grade 1 student and active participant in World Vision's sponsorship programme.
"I live with my father, mother, two little brothers and one little sister.   
"Before I joined the sponsorship programme, my dad could not provide for all our needs. We were staying with my dad's older brother. School was difficult to attend, as most often we were expelled for failure to pay the school fees.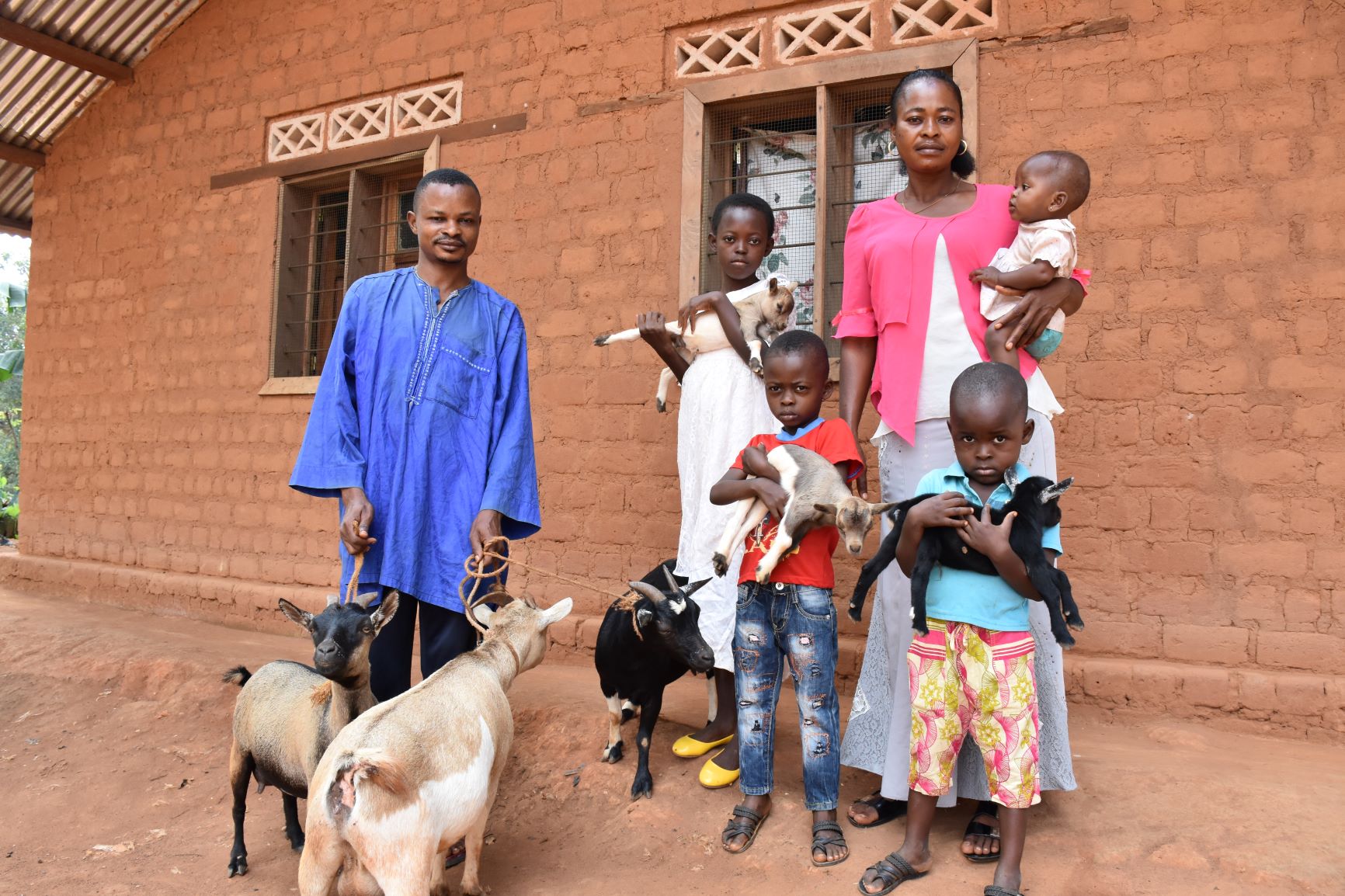 "When World Vision came to our area, I was selected as a sponsored child. Later, through their economic development project, my father was supported with a pregnant goat. From this small donation, my father has turned into a big goat breeder as he now owns 22 goats. After selling some of the goats, he built a house where we live on our own. And, he is now able to pay for our school supplies, school fees and support our mother's small business selling fish.
"When I turned 13, my father gave me a goat to celebrate. We even had a birthday party with my friends, which was unheard of in previous years. I am very thankful for World Vision and their sponsorship programme.
"When I finish school, I want to be a doctor. I would like to treat patients like my grandmother.
"May God bless World Vision and the generous members of Evangelical Covenant Church (ECC) for everything they do to ensure the well-being of children in our community."
Donel's family was one of 6,500 households that were supported with small livestock and poultry; notably 1,361 she-goats, 175 he-goats, 480 pigs, 12 sheep, 2 rams and 30 pairs of guinea fowls. The application of the breeding techniques learned will enable these households to increase livestock production after 12 months and to contribute to increased household income to meet the needs of their families.
Learn more about the work World Vision is doing to improve parents' abilities to provide for their children through our Livelihood and Resilience work.