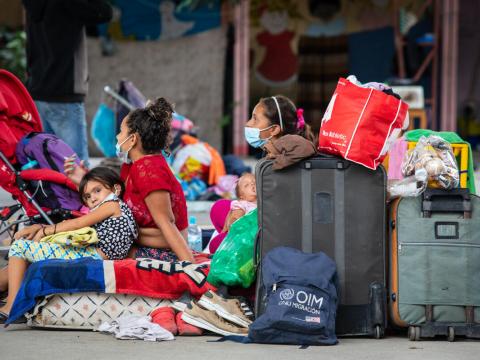 How are refugees faring in the vaccine race? Not well
Sunday, June 20, 2021
World Refugee Day: Amanda Rives Argeñal explains how refugees are invisible in the current COVID-19 vaccine roll-out.
The pandemic has impacted families around the world in different ways. My family's personal experience resulted in losing multiple family members and friends in tragedy, spending endless weeks and months with anguish and grief while adjusting to a full year of remote school, and staying under quarantine in the confines of our home.  We were three generations living under one roof, wondering what the next day will bring.   It left a lasting mark on my naivety about my family's safety, world leaders' self-interest and ability to respond, my children's learning and our mental health. 
One particular moment stands out when things began to change for me.  It was the middle of the night, and my mother came to awaken me, shaking my shoulder and shoving her cellphone in my face as I looked on, blurring-eyed.  I couldn't quite make out the meaning of the messaging. I only saw "COVID-19" and assumed more terrible news.  Quite to the contrary – the COVID-19 vaccine mega-site had just opened up. Within minutes, our three generations were sitting side by side - from multiple electronic devices - registering our older extended family who could not navigate the complex online registration process. 
I went for my vaccine with my father.  We walked into a bankrupt department store in the local mall, where I spent much of my youth shopping with friends and family during its heyday.  Today, it is half-empty with a skeleton of stores, similar to many shopping malls around the country. These days, it serves as a COVID-19 testing centre. The National Guard checked us in with the QR codes we provided on smartphones.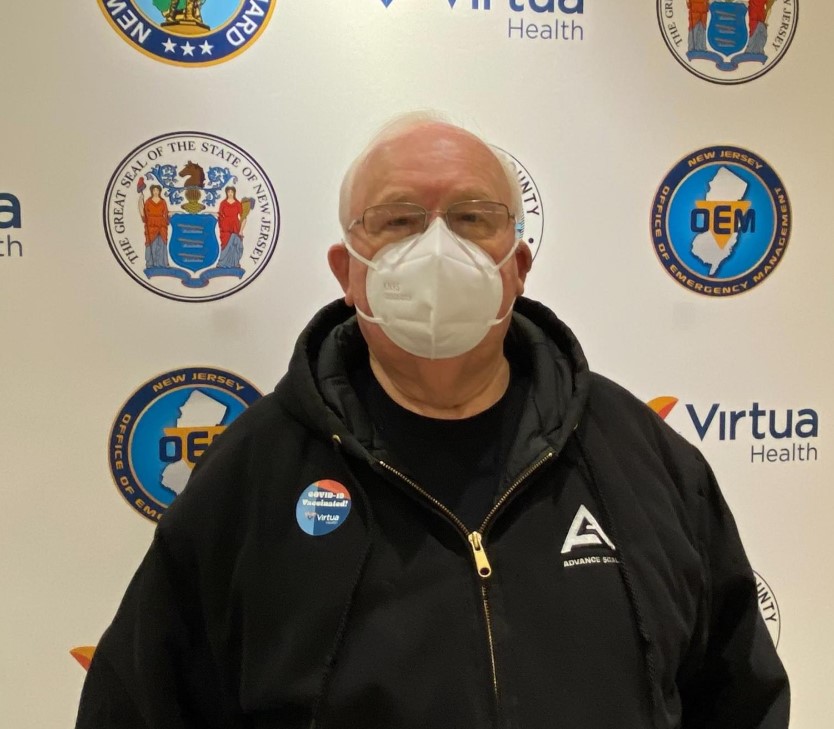 This experience mirrored my whole experience of the global pandemic:  a dystopian scenario, an inability to process, feeling dizzy, panicked and short of breath, then taking one difficult step forward.    I cried, not due to the vaccination shot itself, but to think all of this might be nearly over, and we would be safe.  The US and Europe have taken a giant leap forward with bars and restaurants opening for summer tourism season and triggering an economic rebound.  We are happy to be back out, hugging one another, and ready to enjoy the roaring 20s. 
The celebration is short-lived as I contrast this to the rest of the world.  In parts of Latin America, Asia, and Africa, the pandemic is at the worst point yet.  Just 0.3% of all available vaccines have been administered in low-income countries, compared to 84% of all available vaccine doses administered in high-income countries. (1)  Within low-income countries, significant inequalities exist due in no small part to weak and now overwhelmed health systems.  Refugees and internally displaced persons (IDPs) are invisible in the vaccine race, with 86% of the 82.4 million forcibly displaced persons worldwide hosted in developing countries. (2) 
At World Vision, we know that COVID-19 has disproportionately impacted refugees and IDPs, with children being especially affected by socio-economic factors. We are continuing to analyse the barriers and what we can do to ensure the most vulnerable receive their vaccinations.   Recently, we interviewed forcibly displaced people in eight countries - Brazil, Colombia, DRC, Jordan, Peru, Turkey, Uganda, and Venezuela - between April and May 2021 and heard first-hand just how much their situation has deteriorated:
Most refugees and IDPs (68%) hadn't even heard of plans for vaccinations in their communities, and just one single individual in 339 households had received a vaccine, 

Most of the refugees and IDPs we spoke to indicated they were likely to get vaccinated, even while there are significant hesitancy and administrative barriers,

Some told us it just was not their highest priority at the moment, understandable when 72% of respondents reported a decrease in income and 77.5% could not meet their food needs,

Refugees and IDPs also described increased xenophobia, hate speech, violence and blame for the virus

The biggest challenges for children included food and nutrition; having to leave school; exposure to violence, neglect, abuse and exploitation; a lack of shelter; and unavailability of psychosocial support
COVID-19 has affected us all, but it has not affected us all equally.  Worse yet, what could have been an outpouring of global solidarity, "no one is safe until we are all safe," is quickly devolving into a bipolar world of safe and not safe.  This disparity is resulting in far-reaching repercussions we are only beginning to see, including the risk of famine for 41 million people in 43 countries (3) partly driven by the pandemic, along with conflict and climate change.  A global public health crisis has served to broaden and exacerbate inequalities between and within countries - worsening pre-existing challenges for refugees, IDPs, and the world's most vulnerable populations, and creating insurmountable barriers for girls and boys to reach their full potential. 
For months, I did not tell people that I was vaccinated - I guess I was embarrassed.  How could I share this good news when I have friends, family, and colleagues worldwide where the vaccine roll-out has barely started?   A friend in Brazil just lost her husband,  a father to three children. Another colleague has passed away in Haiti.  My South African team tell me they are confined once again to their homes. My friends in other locations tell me their children's school are closed again – indefinitely.
We must act now to get vaccines to all populations in all countries, to protect families and children, and give the most vulnerable people the opportunity to recover and rebuild their lives. On this World Refugee Day, let's be grateful for modern science, post our vaccine selfies, and do something to ensure the most vulnerable also receive their jab.  Let us not turn away from a year and a half of tragedy but lean in on our experiences to build global solidarity and a better place for all children. 
Amanda Rives Argeñal is World Vision's Senior Director, Disaster Management. Follow Amanda on Twitter on @AmandaRivesA
Resources: 
Report: High Risk, Low Priority: Refugees Excluded from COVID-19 Vaccine Rollout | Coronavirus Health Crisis | World Vision International (wvi.org)
Learn more about World Vision's work in Disaster Management
--------------
Featured photo: Hundreds of Venezuelan migrants are stuck waiting at the border after Peru closed their border over COVID-19 concerns. The problem is straining the local economy and infrastructure and migrant and local families are becoming increasingly vulnerable.© World Vision / Chris Huber
(1) https://www.nytimes.com/interactive/2021/world/covid-vaccinations-tracker.html
(2)  https://www.unhcr.org/60b638e37/unhcr-global-trends-2020
(3)  https://www.wfp.org/publications/wfp-global-operational-response-plan-update-2-june-2021