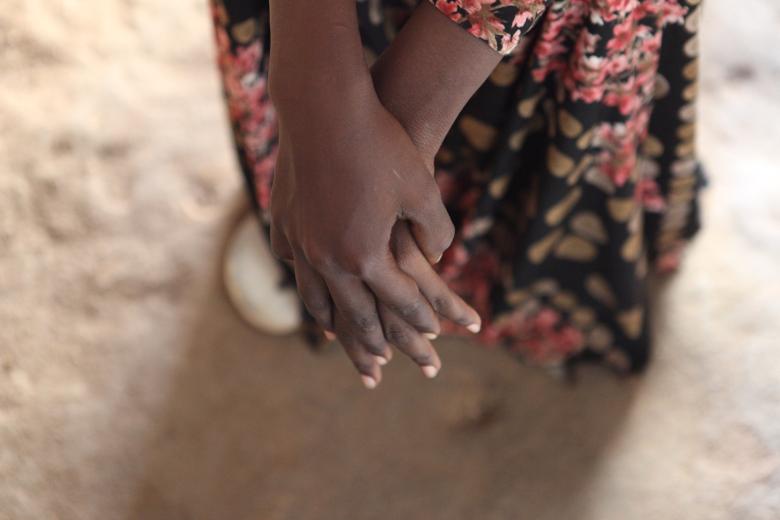 Maria escapes child marriage and returns to school
Thursday, July 1, 2021
By Octávio Rui Pedro
A year after COVID-19 broke out and schools were closed to prevent the spread of the disease, many girls in Tete still bear the marks of the impact of the confinement. Due to the worsening of poverty, and because her mother stopped farming in their community's agricultural fields, Maria* subjected herself to child marriage when she was 16, hoping to ensure her family had bread.
Maria, now 17 years old and in grade 11, lives in Canhanja community within World Vision's Lifidzi Area Programme coverage areas in Tete province. She lives with her mother, grandmother and three brothers, aged 14, 11 and eight.
In an attempt to minimise suffering, especially for her younger siblings, in early 2020, she agreed to marry a local trader who is 11 years older than her. "It was not easy to accept that marriage", she narrates. "However, staying at home, doing nothing and looking at the sad and hungry faces of my siblings was quite painful for me. Hunger at home was the only reason I made that wrong decision."
"At my husband's home, life was also difficult", continues Maria. "Quitting school, going to a distant farm field, having to take care of him and his parents was a heavy burden, with tears wept in silence, thinking of my brothers and my mother."
Maria further adds that during the period she was married,  she would tell her mother about all the suffering that she was going through. "She never liked the idea of my marriage because I was a child", says Maria. "One day, she decided that I should go back home and return to school despite the suffering that persisted in our family. I immediately followed my mother's decision, and that was, in fact, the [most] correct decision I have ever taken in my life."
With her mother's full support, Maria went back home "even against my husband's will, who continued to forbid me to go to school, making me his domestic servant", she stresses.
Since schools reopened in early 2021, Maria has been attending grade 11 in a school that is five kilometres away from her home. She attends the night school shift, and in her free time during the day, she works in other people's agricultural fields in her community to earn some money and help support the family.
"School is far from home, and the road is dark", she shares. "I only make it back home in that darkness with the grace of God." Maria adds that "despite the distance and the fear of darkness, I am delighted to be back to school. During the day, I have time to work and earn about 100 meticais a day (equivalent to about one and a half dollars)".
Maria further shares: "The amount is not enough, so I saved it for two weeks to enrol myself in school and also buy school supplies for my siblings and me". Having escaped an abusive marriage and today more optimistic, Maria is now confident that she will fulfil her dream of becoming a nurse because "what I like most is helping people, particularly children."
---
*Name changed to protect child's identity