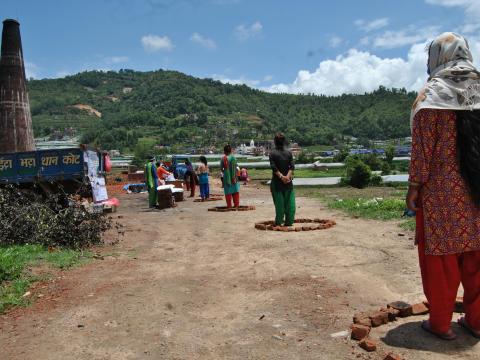 Responding to the needs of vulnerable children and families impacted by COVID-19 in brick industries
Monday, June 22, 2020
Targeting vulnerable children and workers, World Vision supported 335 food packages and 351 hygiene kits in eight brick industries and four children homes in Chandragiri Municipality (Kathmandu district) and Bungmati (ward 22 of Lalitpur district) on 7-8 June. The distributions were held in the presence of elected representatives, local governments including Chief of Women and Child Development Unit, DRR focal person, health workers and police personnel of the two areas. Thanks to implementing partner Child Development Society for their effective coordination.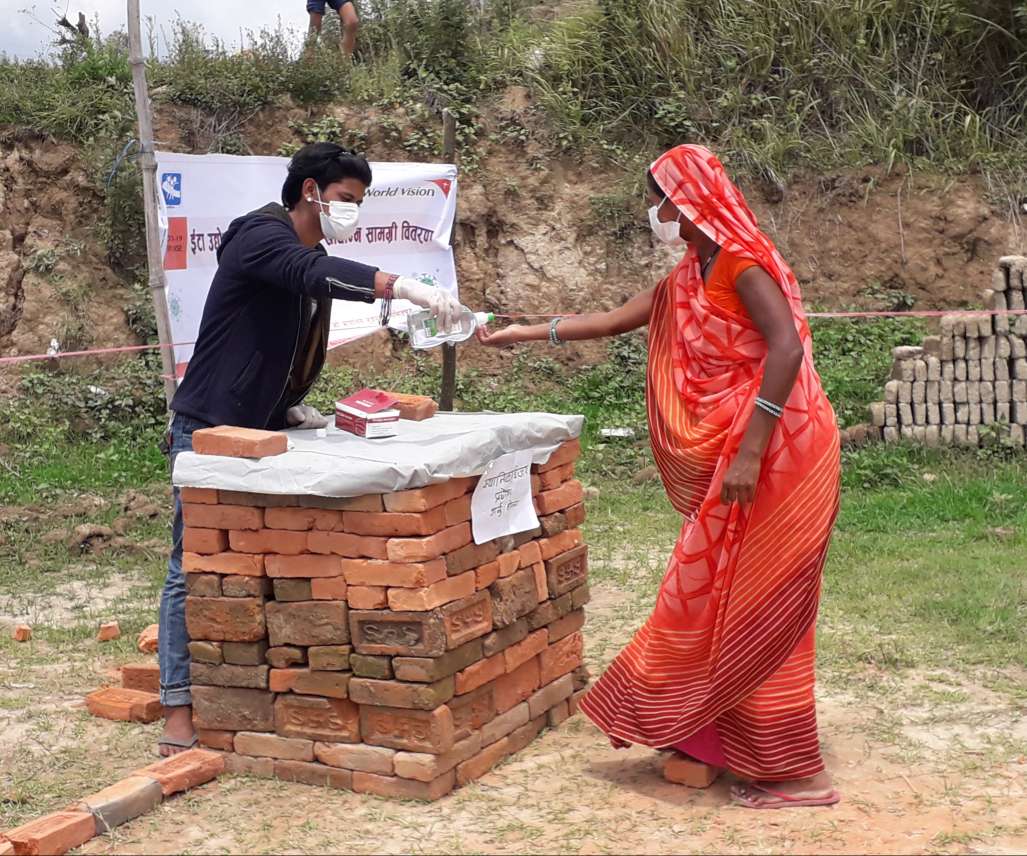 World Vision International Nepal is responding to the COVID-19 crisis in Kathmandu through its Urban Area Programme, established in 2017 for promoting safer and prosperous city taking a citywide approach focusing on a specific community of practice - the brick industry. With the COVID-19 crisis, the food support project emerged as a programmatic adaptation to the new reality severely impacting the brick industry labours.
The brick industries are seasonal employing labours from the poorest regions of Nepal and India. These extremely poor people migrate to Kathmandu each year along with their families to work in the industry. This year alone, the BRiCKK Project has been actively engaging and working with 1,009 households across eight industries that included 1,301 children and 2,137 men and women. The COVID-19 has left the world at standstill. The industries shut down their operations and with no work and no pay; the families are fighting against hunger. While some labours took the courage of walking back home, many others are still staying in dense cramped housing settlements within the industry compound.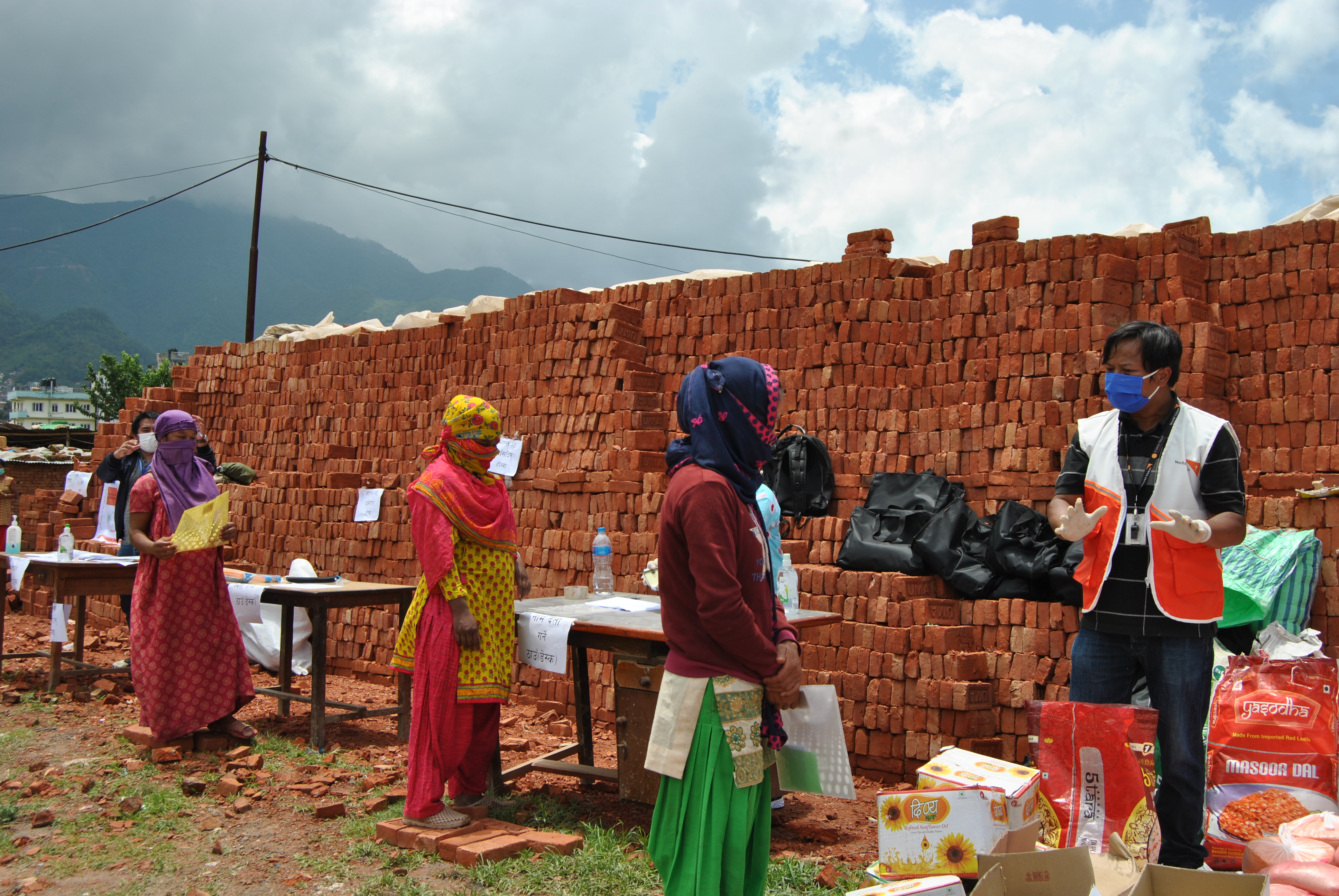 In response to the crisis, WVI Nepal along with its partner Child Development Society has been working in eight industries focusing on children and families prioritising health and hygiene, food security and protection interventions. The distribution was planned in coordination with the local government, local health post officers and representatives from the municipality and ward.