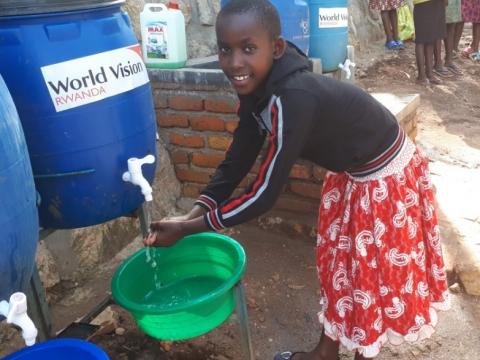 World Vision steps up efforts in response to COVID-19 in Rwanda
Thursday, April 23, 2020
In collaboration with the Rwanda Ministry of Emergency Management (MINEMA) and UNHCR, World Vision is currently supporting vulnerable children and communities at Rwandan refugee camps in preventive measures against COVID-19. 
We're supporting over 93,000 refugees at Mahama, Mugombwa, Kigeme and Gashora Camps, as well as Gatore and Nyanza Reception Centres and at the Kijote Transit Centre with provision of water, sanitation and hygiene (WASH) services, such as water supply, enhanced sanitation facilities and hygiene promotion focused on the prevention of COVID-19. We have also set up hand-washing facilities in all camps and transit centres and use behaviour change communications to sensitise and inform children and communities in refugee camps on precautionary measures against the virus.  
"It is in times like these that World Vision increases efforts to support vulnerable children and their communities to ensure their safety and well-being" says the National Director of World Vision in Rwanda, Mr. Sean Kerrigan. "We do this through strategic partnerships and in collaboration with the government to be able to put forward a consolidated effort to support the most vulnerable".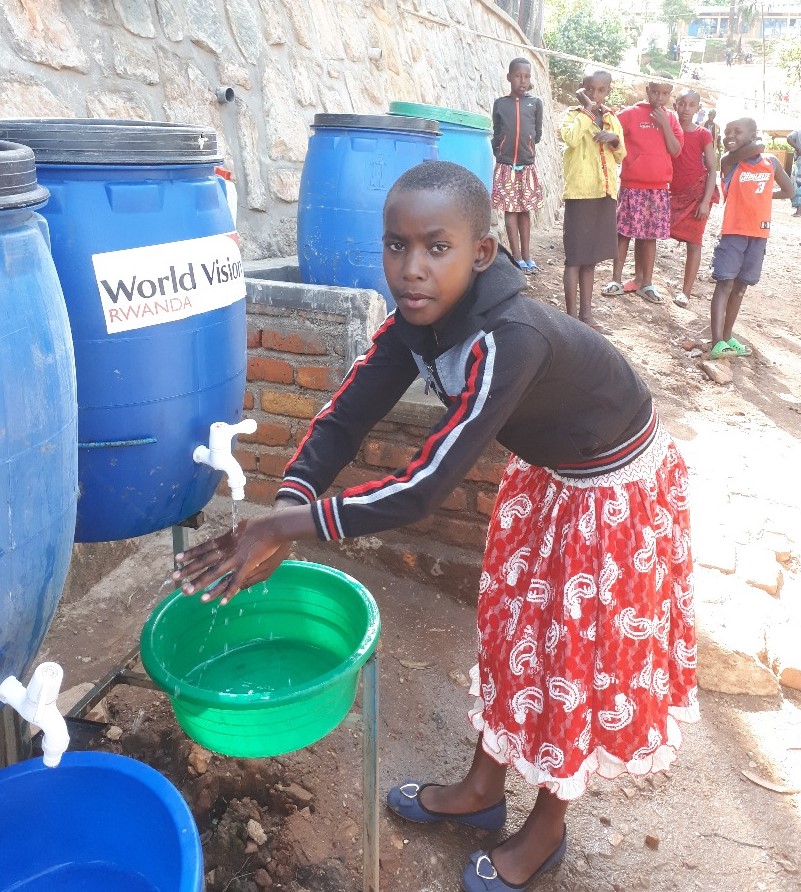 Gael, 12-years-old, has been living in Kigeme Refugee Camp ever since her family fled the Democratic Republic of Congo (DRC) when she was just 4 years old. She says that the need for water facilities in camps is very essential, especially amid the ongoing fear of the coronavirus.
"I am able to wash my hands as often as we are told to do so because of the easy access to water facilities" says Gael. "Without a nearby source of water it is hard to maintain even the most basic standards of hygiene".
Gael and her family are among the 1.5 million people – the majority of whom are vulnerable children, who are supported by World Vision in Rwanda to get access to education services, clean water, sanitation and hygiene services, health and nutrition support as well as economic support.