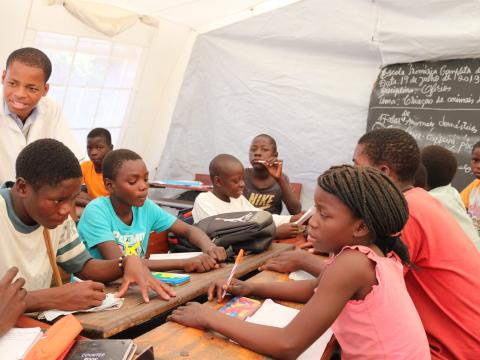 New Classrooms Significantly Improve Student Attendance
Thursday, November 7, 2019
Cyclone Idai damaged more than 130 schools in the three of the hardest-hit provinces in Mozambique. In Nhamatanda, a district of Sofala Province, the scars left by Idai are visible and easily seen in the damaged infrastructure, including schools that were no longer safe places for children to learn. 
With funding from UNICEF, World Vision in Mozambique is working to restore some of that infrastructure. Recently, our teams were able to establish one Temporary Learning Space (TLS) in Nhamatanda through the Southern Africa Floods and Cyclone Response (SAFCER) . The work is still ongoing. To date, the temporary classrooms, made out of tents, are providing 363 students a place to learn.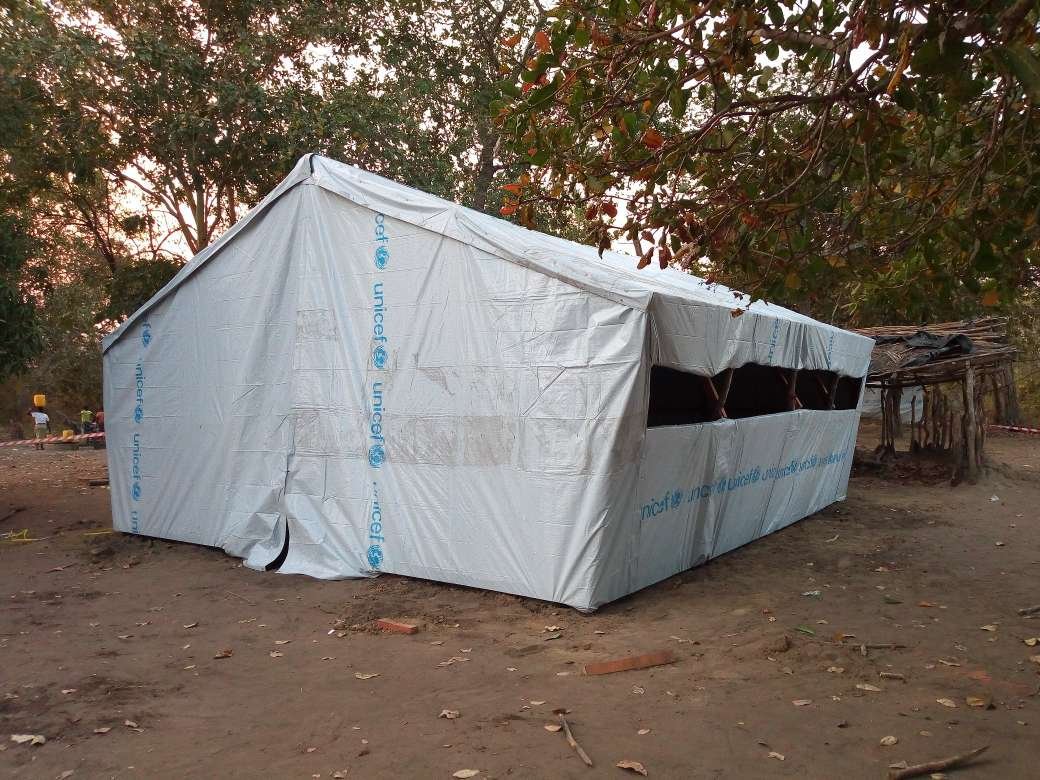 Manuel João, School Principal, reveals that "before the establishment of the tent and the Temporary Learning Space by World Vision, the pupils' daily attendance was low. At the moment, however, there are a lot of pupils coming to school and participation in learning has increased. Many of [children who had stopped coming to school] are now attending classes. Tents and school materials galvanized our students much more."
Mr. João reported that Cyclone Idai destroyed six classrooms in his school, leaving hundreds of children to attend classes outdoors. "The established tent and TLS is a positive contribution to learning because our students are now studying in better conditions," he explains.  "Now, they are motivated to come to school," says Joao adding that the challenge now is to increase the number of chalkboards and toilets to keep up with the increased student population.
Mr. João showed his pleasure with the donation saying that "the support minimized the situation and today we feel good. It seems like nothing has happened because WV has given us rooms and school supplies for learners and teachers for the full functioning of the teaching and learning process."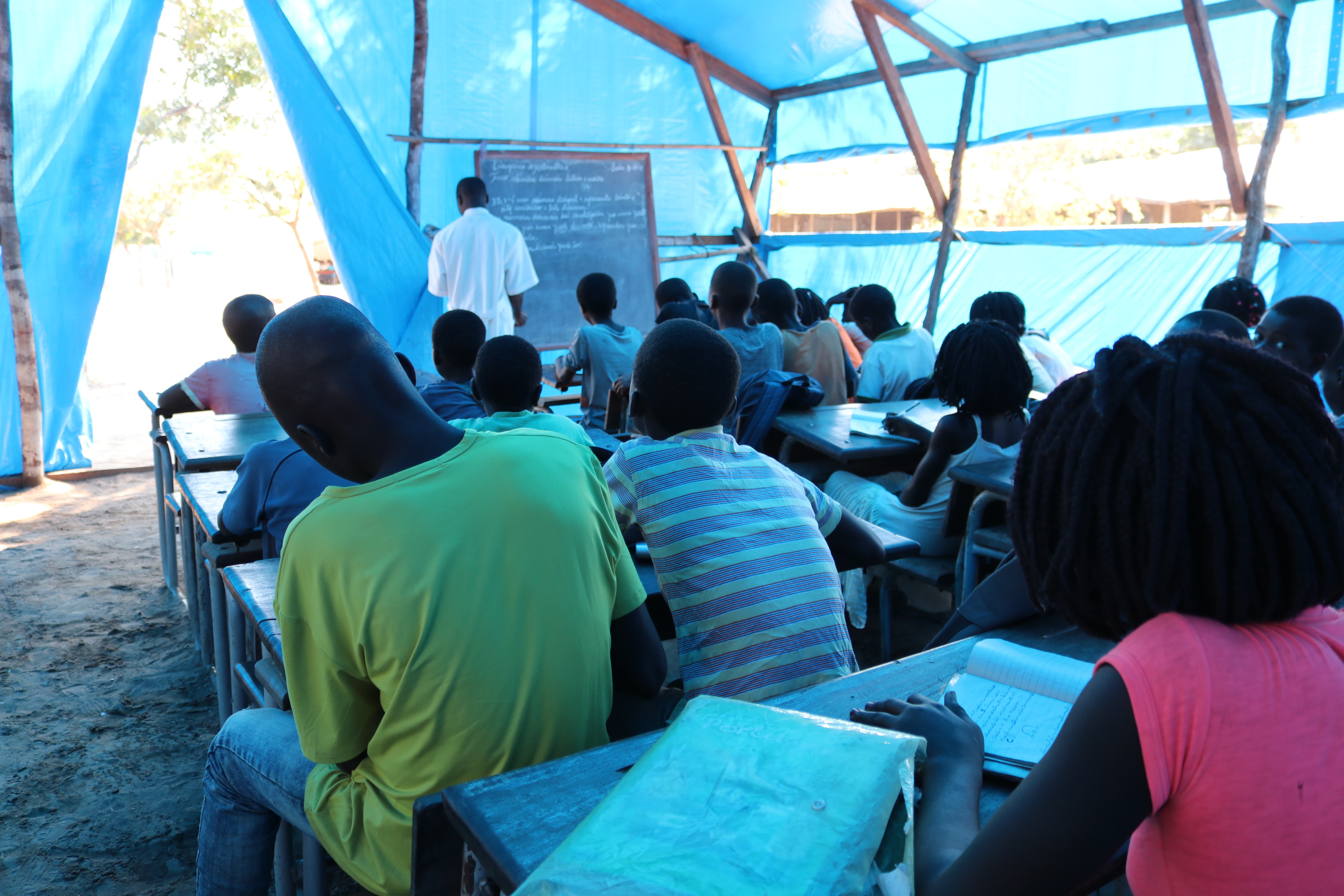 Nhoa Xavier, the School Council President, said that before the TLS was built teachers could not control the classrooms because the few rooms that resisted the natural disaster were overcrowded. "Now it's all different. The teacher can already circulate in the classroom and see what the students write," stated Xavier.
In turn Antonio,15, a 6th grade pupil showed his gratitude for having received the support. "I am very grateful to be given a classroom in a tent and school supplies. Before these rooms, it was very difficult to learn because of the wind, the sun and the rain". Another pupil joyfully said, "It's nice to have classes in this tent", said Albertina, 10, a pupil of the 5th grade, smiling revealing her happiness. Albertina dreams of becoming a doctor when she grows up.
World Vision is implementing Temporary Learning Spaces in five districts covering two provinces of Sofala and Manica to enable the girls and boys affected by Cyclone Idai and floods continue accessing safe, quality, and age-appropriate educational opportunities. Provision of these learning spaces is one part of a broader undertaking to restore learning.
World Vision is also providing Water Sanitation and Hygiene in schools, in addition to the provision of learning materials, the rehabilitation of classroom blocks and teacher houses as well as providing psychosocial support to teachers and pupils, many of which have been traumatized by the experiences of surviving Cyclone Idai and subsequent Floods.
We are grateful for our partnership with UNICEF but realize that only a small part of the children who have been affected have received support; additional resources are still required. There is a need to accelerate the process of repairing the rooms and creating the proper conditions for children in resettlement camps to return to school.