DRC: Being a refugee will not kill Romaine's dreams
Monday, June 20, 2022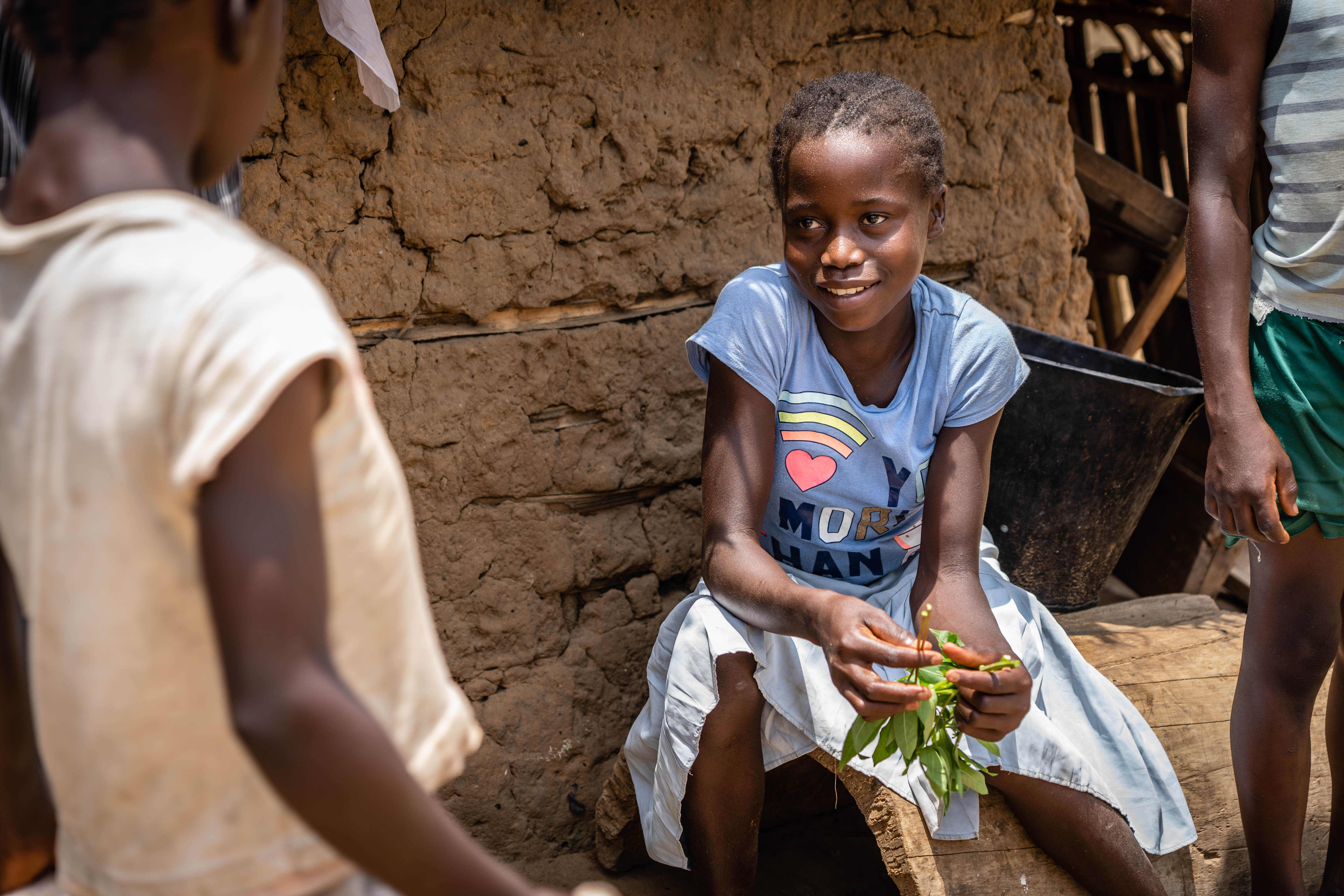 By Geoffrey Kalebbo Denye, WV DRC SHR Communications Specialist
Romaine was 8 years old when she was forced to flee her home country, Central Africa Republic (CAR) to the Democratic Republic of Congo (DRC) with her family.
"I remember the day like it was yesterday. There was fighting, I heard guns and someone was shot dead right in front of me," the now 12-year-old girl recalls.
Romaine, her mother, father, and siblings fled their home using a wooden canoe about an hour's ride from their village in the Central African Republic to into the Democratic Republic of the Congo. Along the way, they crossed the Ubangi River, the largest right-bank tributary of the Congo River in the region of Central Africa.
Romaine and her family eventually settled along the lake, the best decision of their life after leaving the home and family. The lake is a source of livelihood and provides food for the family. They have a little garden as well for their vegetables. However, the area has its own challenges.  Living near a huge body of water means staying in close proximity to mosquitoes that cause malaria.
World Vision, in collaboration with Search for Common Ground and funding from the United Nations High Commissioner for Refugees (UNHCR), is assisting Romaine and her family in starting a new and dignified life.
"I used to get sick a lot, but since we got the mosquito nets, our family has few malaria infections. I'm always in class to learn and play with my friends unlike it was when I was sick quite often," Romaine says.
Her mother Claudia says that the mosquito nets have helped the children grow healthy and strong. We no longer spend money on malaria treatment.
But Malaria is not the only threat. Romaine knows how difficult it is for girls to manage the menstrual cycle when they do not have the necessary sanitary requirements.
"I used to stay in the house when I'm on my menstrual cycle for fear of embarrassing myself in public. That was then, today, I don't worry about that time of the month. I'm among many girls in my school who received hygiene kits with the necessary items. I'm more confident at school and I have time to play with my friends. I no longer worry about my next cycle as the pads are reusable," Romaine says,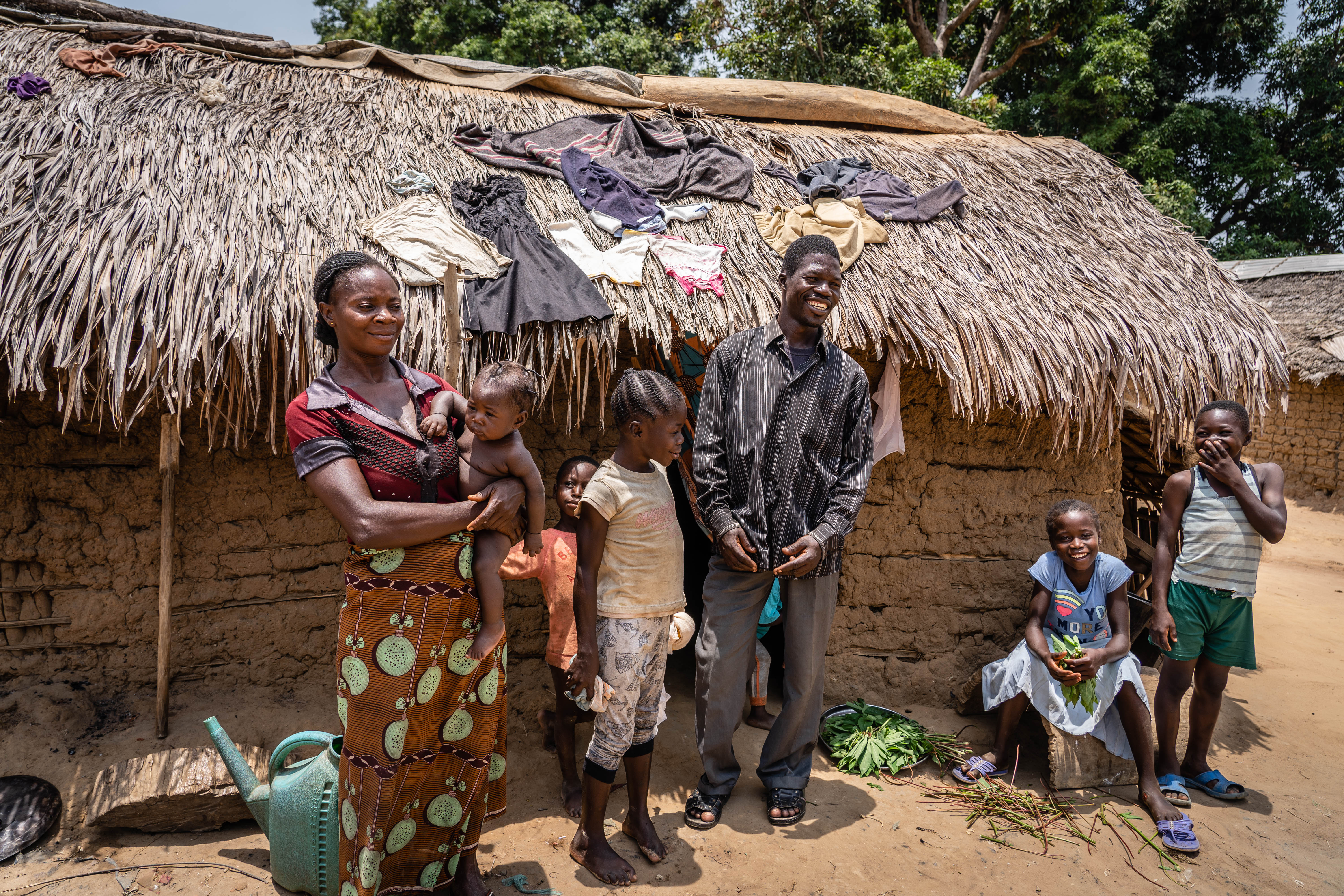 Claudia, Romaine's mother is a member of the Vrai Mere (Good mother) group. A group that teaches mothers how to prepare nutritious meals for their families and child safeguarding in refugee settlements.
 "In the group, mothers are taught how to prepare locally available foods. I love the way my mother cooks the food. So yummy," Romaine says. 
The group facilitated dialogue is helping in elevating child protection issues to the top of the community's priority list.
"In isolated places like Satema, where government presence is less visible, the good mother and good father groups have helped develop informal structures to address child safety and enforce accountability on problems of child protection," says, Sylvain Kayumba a field worker with World Vision in Gbadolite.
"We are prioritising efforts to increase family level income, to address the fears that Claudia is raising," 
Claudia blames most protection challenges on poverty. "There is no money. Poverty is making life difficult. If there is no money and no possibility to go to school, young boys and men take advantage. They lure the girls with gifts in ways that often lead to sexual abuse," Claudia says
Though Romaine is not in her native country, the work undertaken by World Vision and the partners has helped many like her to call the new place home. We have access to access health, schools, water and sanitation. "I want to study more so I can be a teacher because teachers are intelligent," she says.  
Partners working with World Vision include Search for a Common Ground and the UNHCR.