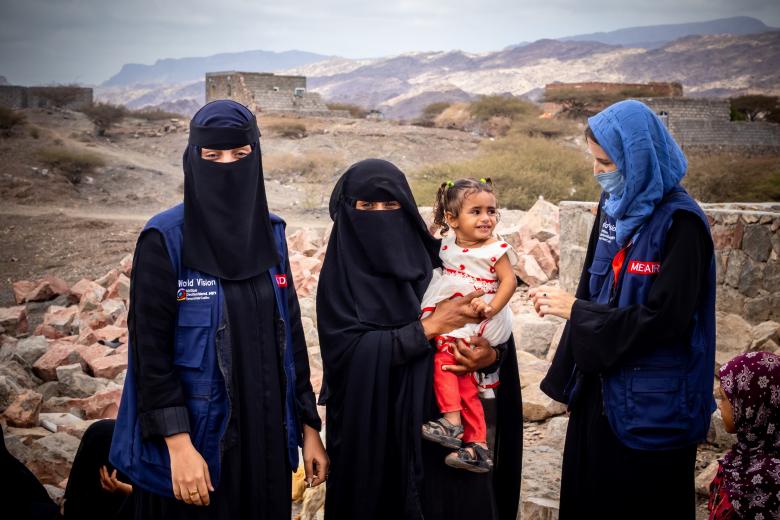 Children in Yemen: Undernourished at an Alarming Rate
Thursday, March 3, 2022
Children are suffering in Yemen—undernourished at an alarming rate. Access to food is challenging, leading to high levels of malnutrition, especially amongst children under 5 years of age. According to the 2021 Yemen Health Needs Overview, over 2.25 million cases of children aged 0 to 59 months and more than one million pregnant and breastfeeding women are projected to be suffering from acute malnutrition.
In Al Madaribah district in Lahj Governorate, where the joint World Vision and Medair project is located , people have limited access to clean water, employment opportunities, and local markets, which contributes to the high rates of malnutrition. Under-development exacerbates the high malnutrition rate, and the community is one of the poorest in the south of Yemen.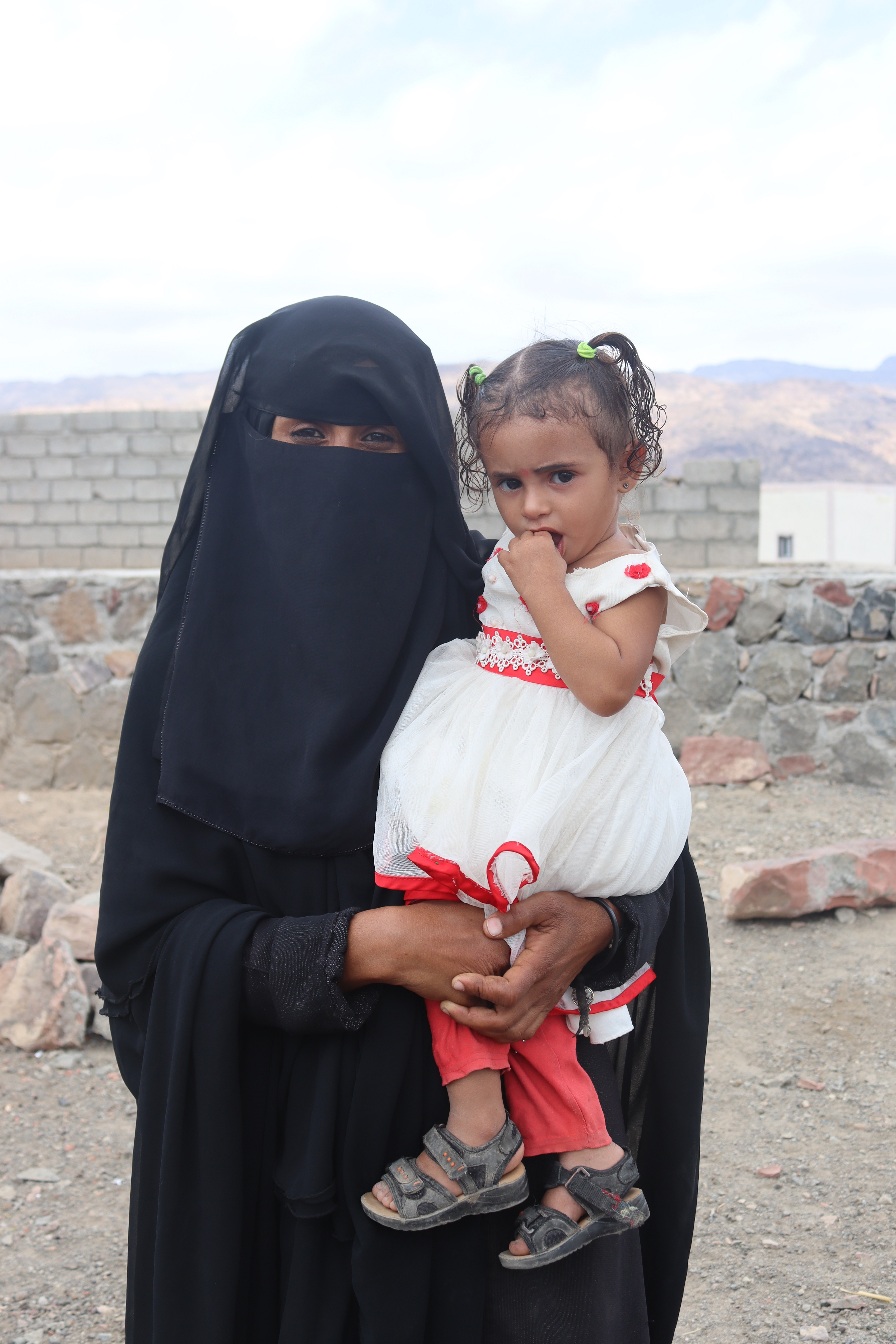 The World Vision and Aktion Deutschland Hilft-funded project, which is being implemented on the ground by Medair,   has established mother-to-mother support groups amongst this vulnerable population in Al Madaribah.
The aim of the mother-to-mother support groups is to share knowledge and skills, especially on nutrition for children. This is done with guidance from a trained group leader . Through these support groups, mothers and caregivers discuss and receive information and learn good nutrition practices.
Now Yemen's mothers are making a difference.
Yasmin is one of 13 mothers who received training through the project to conduct mother-to-mother activity. "I have four children and live in Al Madaribah," she said. "I used to be a teacher. As an educated woman, I work with the women in my community. I see how the women suffer and I do what I can to help my community. Because of this, I joined the mother-to-mother support group. These are groups of women who come together to learn about infant and child nutrition."
The mothers are able to talk freely with each other about critical issues. "The mothers are very open with each other about whatever issues they have," said Zahra, a member of the mother-to-mother support group. "It's a safe space to bring up subjects that women might feel uncomfortable discussing elsewhere, especially that we are a conservative society."
The mother-to-mother support group leader is selected from mothers who model positive behaviors when caring for their children. Support groups for mothers typically cover child health and wellbeing.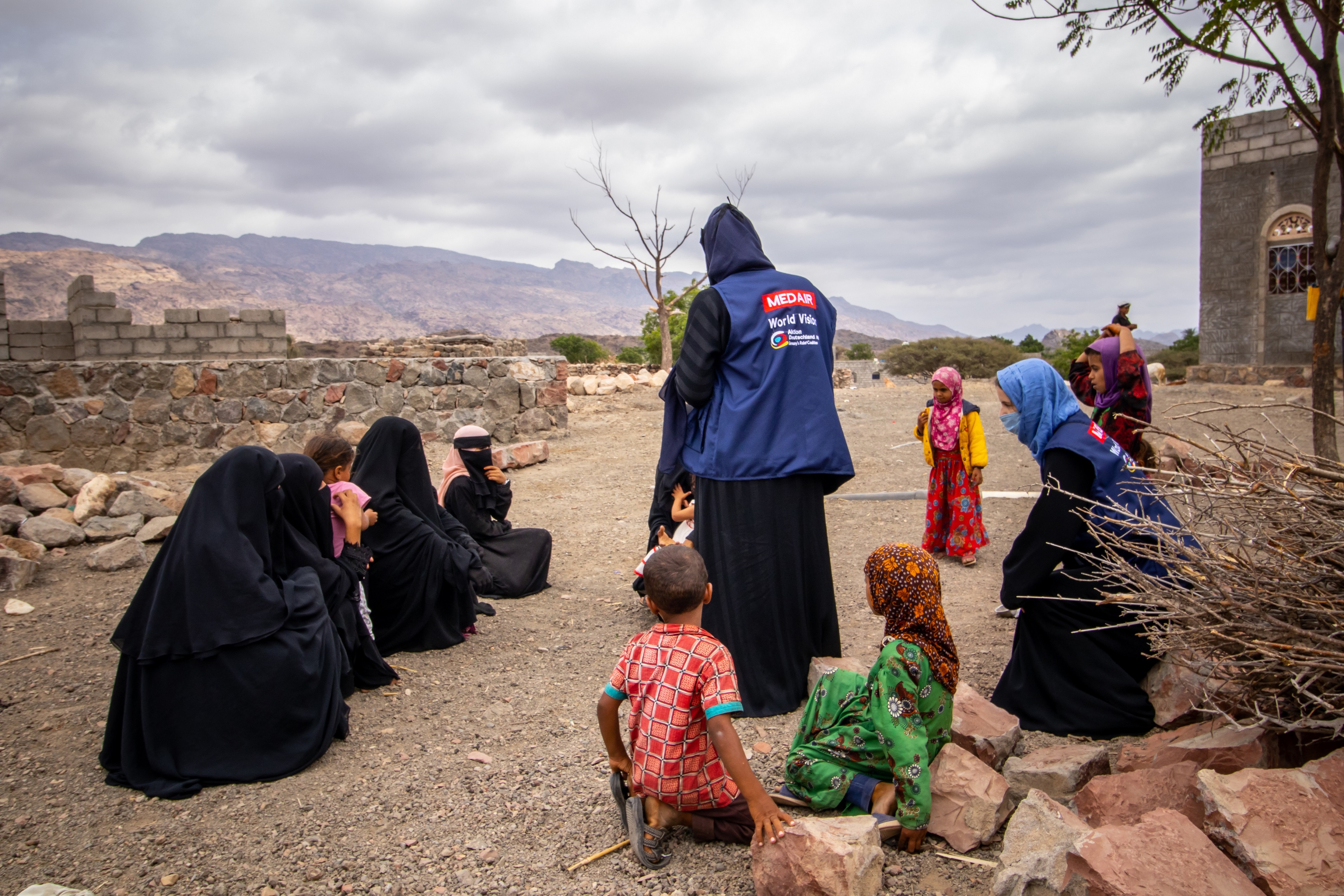 "The twelve women and I in the region have made a big positive change in the community in many ways because every one of us teaches at least seven other mothers so they also can spread the knowledge between their family and friends, and I am seeing changes in the community," Yasmin says.
Yasmin has noticed a marked difference amongst the women in her community in the months since the programme began. "The mothers in this community previously did not go to clinics or deliver their babies in health facilities," she said. "Now, they get information from the mother-to-mother support groups," she says.
The mothers have been informed of the importance of giving birth in a health facility and the value of antenatal care. "As a result," says Yasmin, "we don't have as many children coming to the health facilities with health issues now. The mothers have seen the changes, so the community is supportive. Everyone is glad about the initiative.
The conflict in Yemen started seven years ago and has severely affected the livelihoods of the Yemeni people. Over 80% of the population lives in poverty. More than half of the population is in dire need of humanitarian assistance. Four million people have become internally displaced.