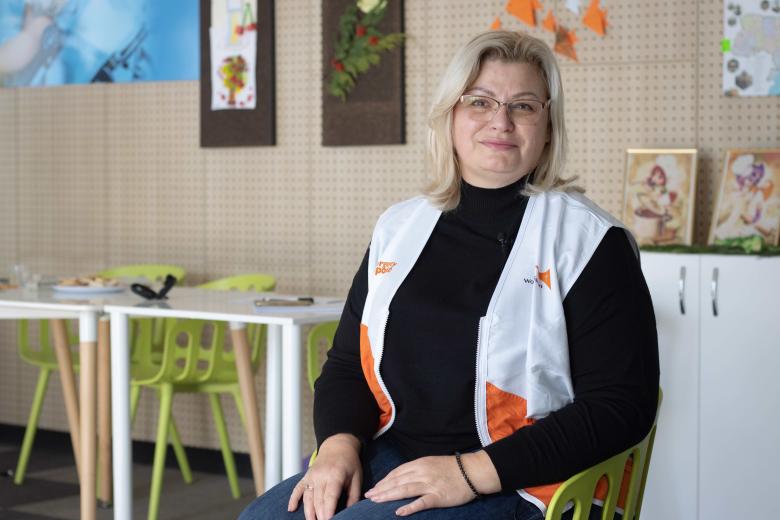 Children's well-being and education are at the heart of this humanitarian's passion
Friday, November 25, 2022
"I was here from the very beginning when the war started. I wanted to help the families with whatever I can do. I started as a volunteer helping as a translator to Ukrainian refugees who sought refuge in Brasov", said Malchevska Olena, a mother of two who once lived in Kharkiv and Kyiv.
As a Ukrainian married to a Romanian, her heart went out to families who left their homes amid cold winter time to find a safe place in Romania. Eventually, she joined World Vision's Education Project located at CATTIA Business Center located in Brasov, Romania which provides learning activities for children at the education center organized by UNICEF.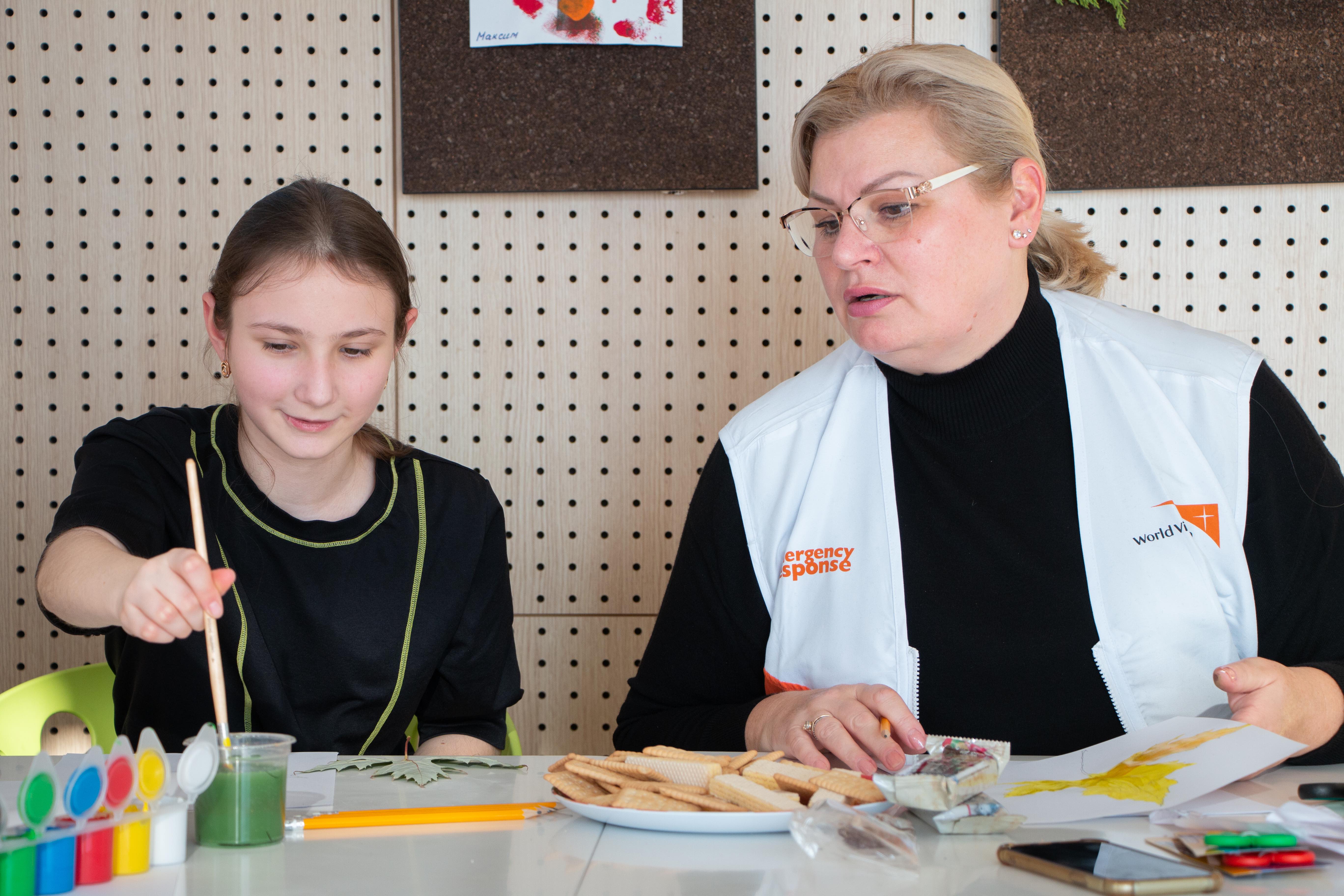 "We conduct various educational activities for school-age children, adapting the way they learned from Ukraine so their adjustment was easier", said Olena. These activities were also designed to keep the children calm and feel at home, giving them a sense of safety and normality.
World Vision's No Peace of Mind Report cited studies that showed "more than 22% of conflict-affected people may end up with some forms of mental health disorder". The report further highlighted that 45% of parents worry for their children's mental health.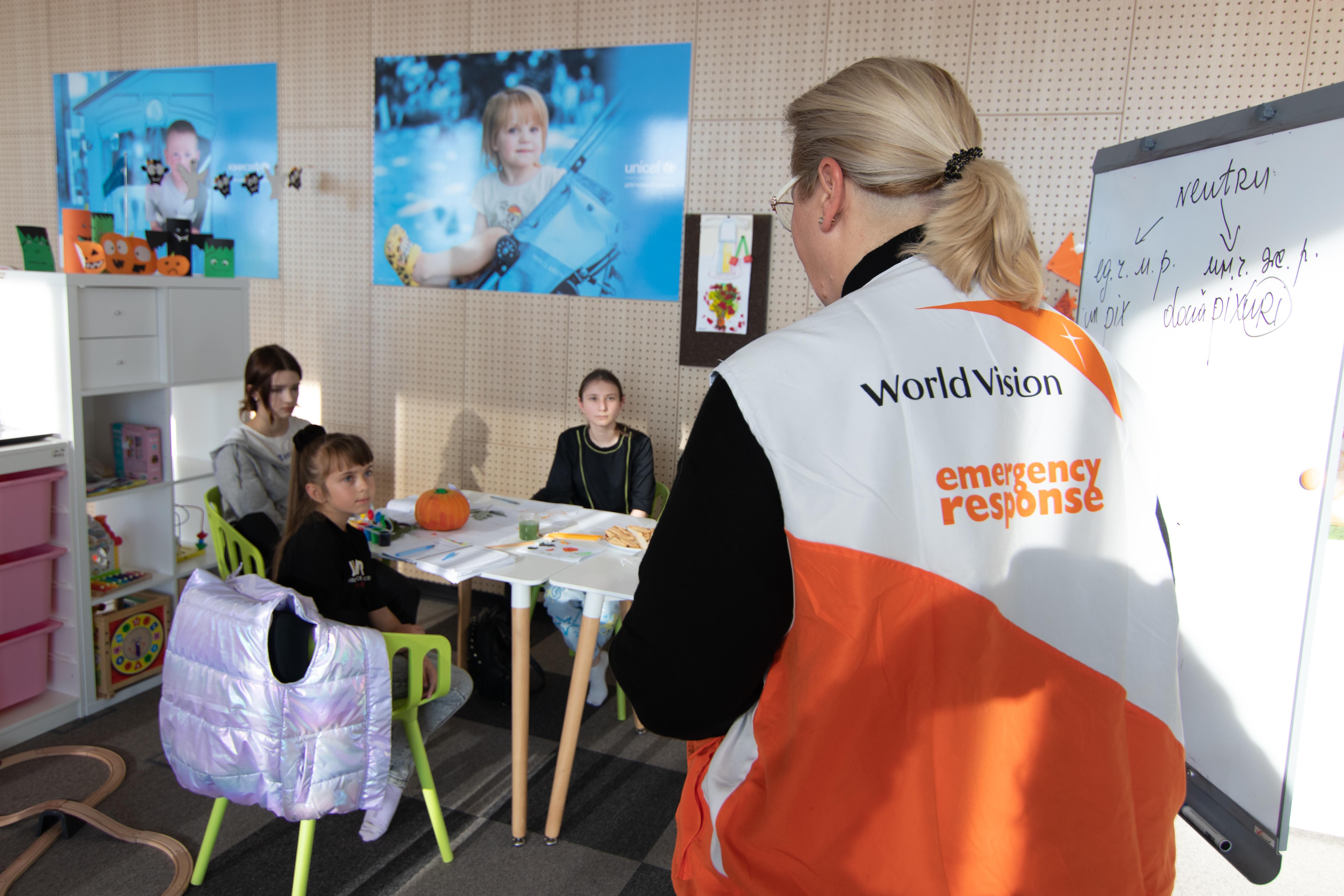 "When I see the positive results in children, it is a very good feeling. When I see them change, start to learn and develop. Many of them spend the whole day, especially during summer, but some come in and go", she explained.
World Vision's support to refugees from Ukraine who fled to Romania has reached over 88,000 people with the support of 19 partners in 10 municipalities. The assistance includes provision of basic needs, integration and support to access other services, especially for the children.
Learning the Romanian language was very crucial for the children so they can communicate with other children and able to study in local schools.
Olena's class is a mix of children from six years old until 14 and grouped according to their age. "We have three different programs to aid them to continue their education. They also learn the Romanian language", she added.
She observed that children who went through very dangerous experiences in the war needed more time to adjust. The parents are the most relieved when they see their children's condition improve.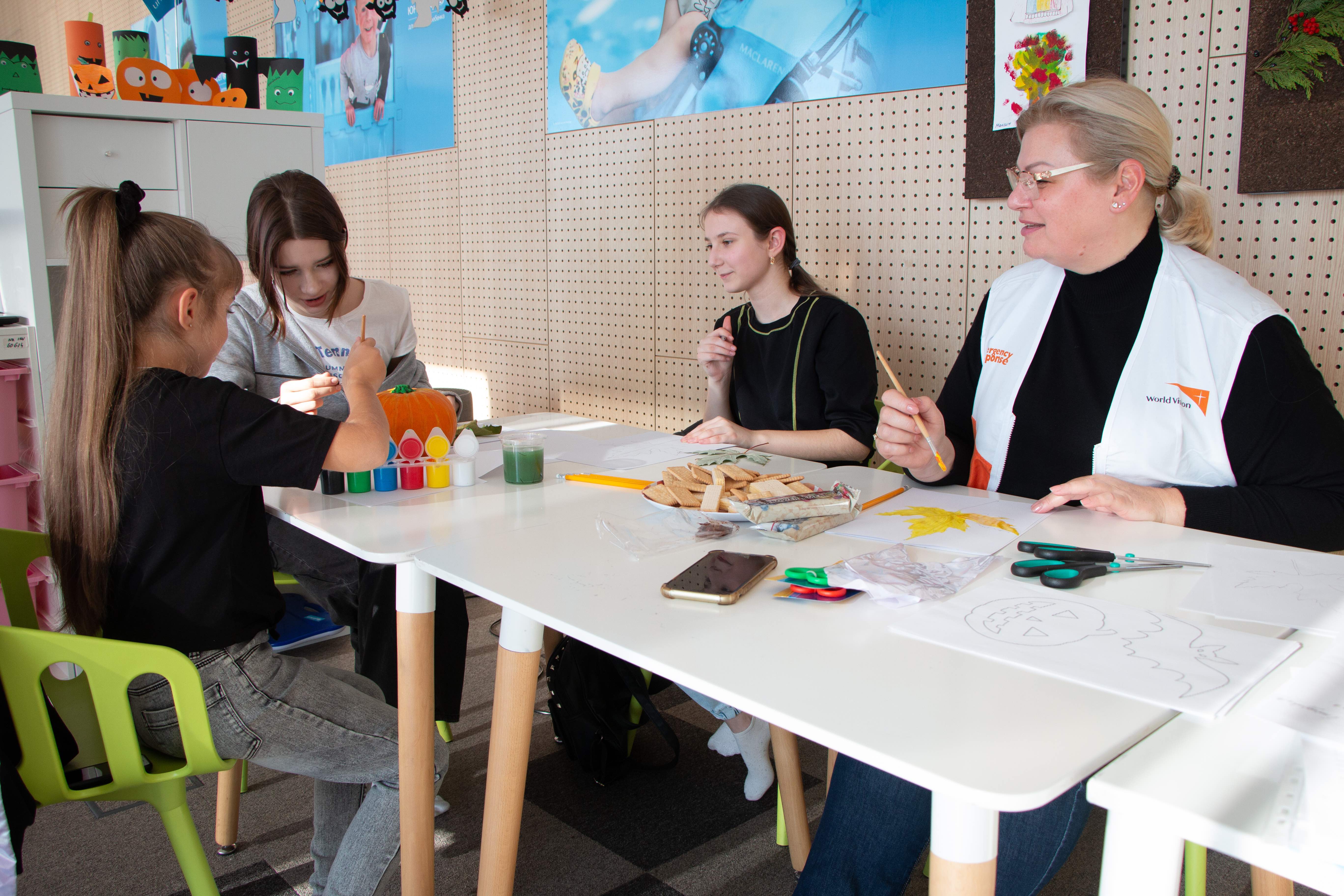 World Vision's team always did their best to keep the children comfortable, playing, learning, and doing the activities together. Olena noticed and shared, "They started to become more open. This is a very important job for me. "Learning the Romanian language was very crucial for the children so they can communicate with other children and able to study in local schools."
She continued, "We discuss a lot of things like the culture and arts of Ukraine and Romania. We listen to their opinions and I am happy that many of them expressed they feel safe in Romania." When the children started to learn the language well, Olena said they teach their parents some words at home.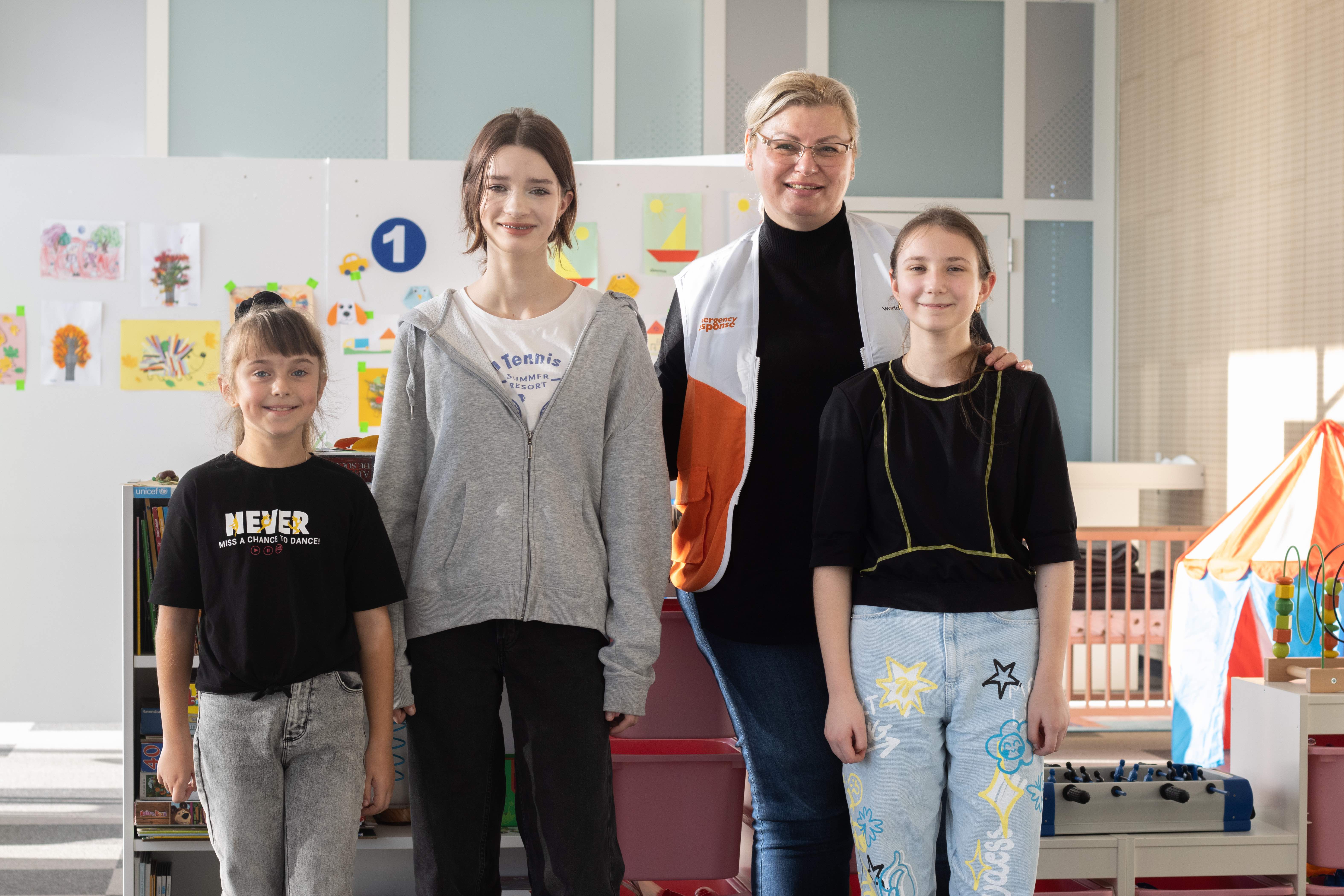 "My son is back in Kyiv and is not allowed to go out of the country. I am worried about him but I know someone will also take care of him while I help other children here in Romania. If we help each other like this, many of the world's problems will be solved", Olena concluded.
World Vision's Ukraine Crisis Response spanning four countries namely Georgia, Moldova, Romania and Ukraine has reached over 409,000 people in need, over 150,000 of them children.
By Cecil Laguardia, Communications Director I Photos by Eugene Combo and Chris Lete