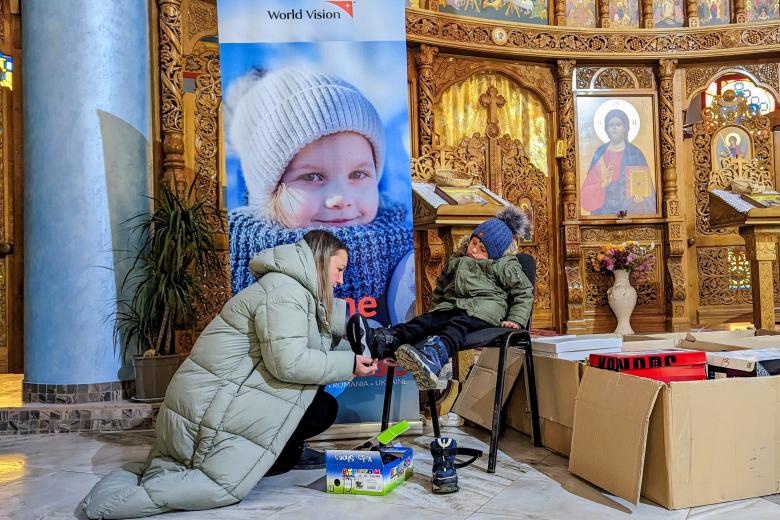 A different kind of Christmas and New Year for Ukrainians as refugees in Moldova
Thursday, December 15, 2022
"It was always a tradition for us to be together at Christmas with the family, all of us, including brothers, aunts and uncles. We used to gather at our grandma's house", says Natalia.
This year, the celebration for Natalia and her children will be different. Instead of her family, especially the men from 18 years and above who were left behind in Ukraine, she will be in Moldova as a refugee.
"My brothers were left behind, it will be the first time we celebrate it apart. It will be different", she adds. But this did not deter her from preparing for a simple celebration.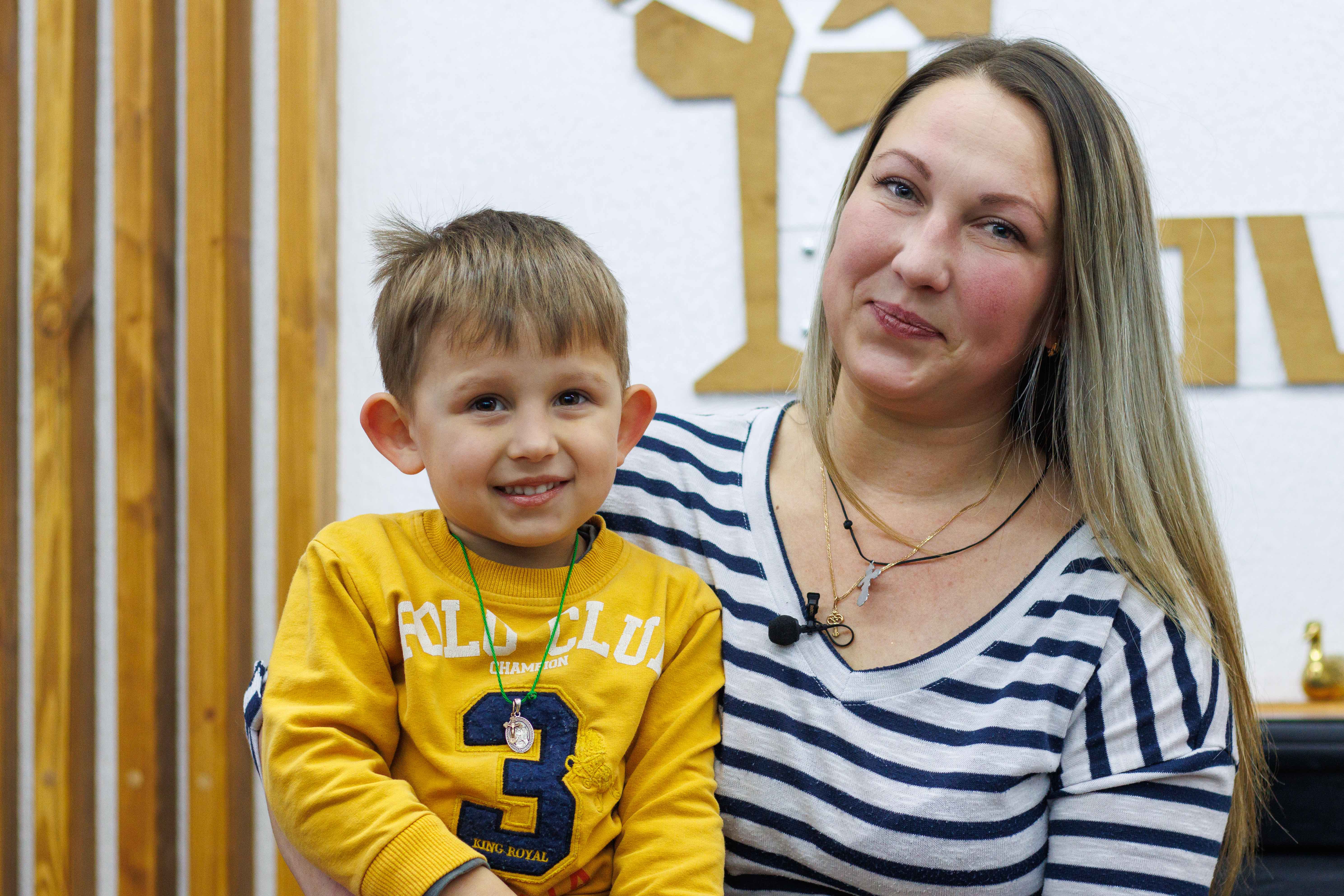 "The children need to feel the tradition. We will have a Christmas tree and buy gifts for the children. They even have chosen for themselves already. We will cook. Instead of a goose, we will have chicken", she adds.
Over 98,000 people from Ukraine like Natalia and her family were registered by UNHCR to have fled in Moldova since the war started. "I hope the war will be over soon. But a child should have good memories with the traditions we enjoyed since childhood."
At least 714,000 have crossed the border since February 2022, but over half have returned back in the country as of early December 2022. Natalia and her children stayed behind.
We no longer have to sit in the basement. We have a peaceful sky overhead.
She is thankful that while in Moldova, they are free from air sirens and attacks but at the same time sad that the war is still going on. She says, "We no longer have to sit in the basement. We have a peaceful sky overhead."
"The people in Moldova are very friendly, very nice. They are very positive and shows us warm kindness. I am thankful because, now, they have become part of our lives", she further says.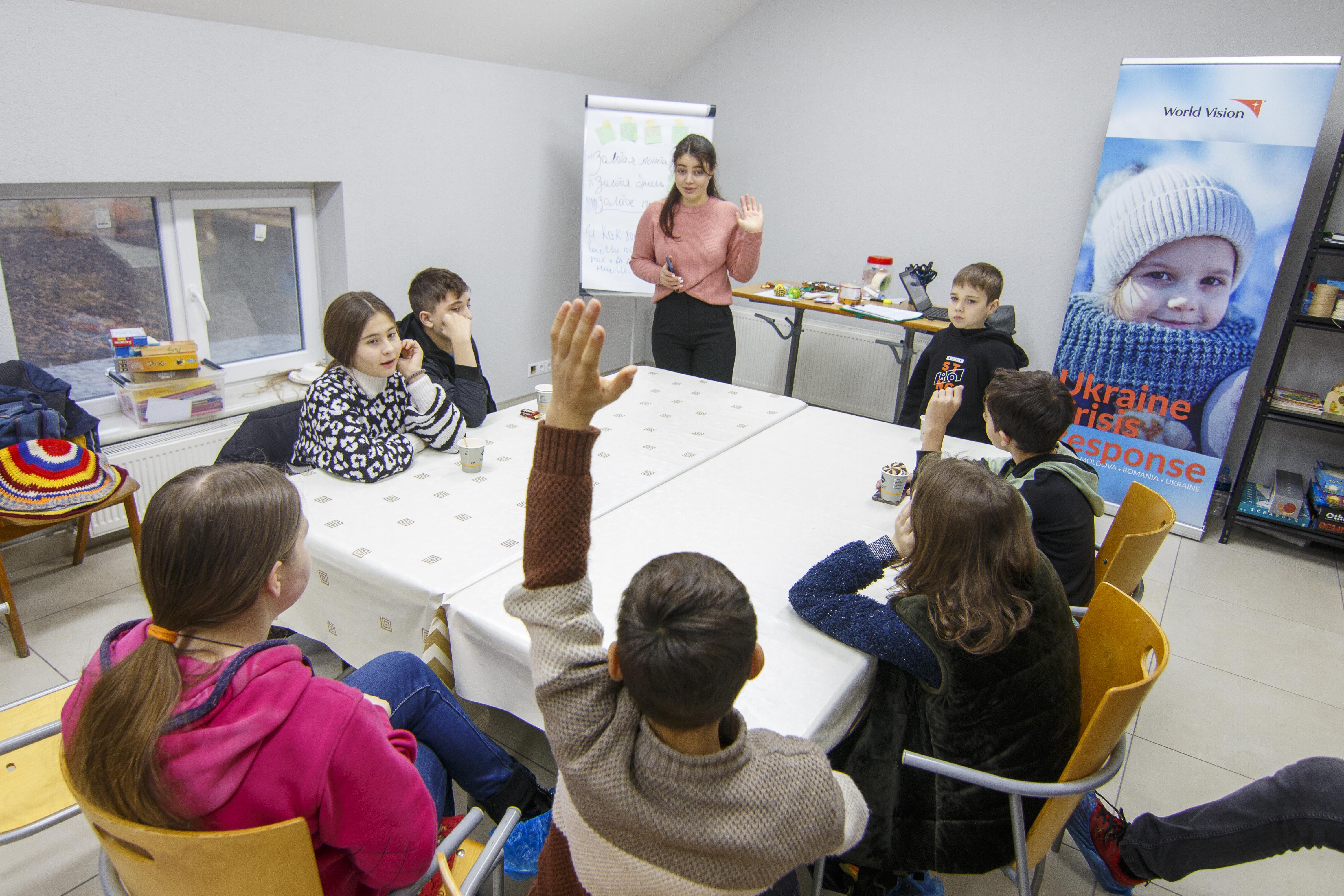 This Christmas, Natalia extends her "big thank you" to everyone in Moldova who made it a home for her and her children, away from the war in Ukraine. "I still feel sad for those we left behind and are still suffering."
The women and children received boots as part of World Vision's winterization program and hygiene kits through the local partner Food Bank, with funding from the Disaster Emergency Committee (DEC). 
World Vision's humanitarian work in Moldova for the Ukrainian refugees and host communities have reached over 32,000 people in 16 districts of the country in partnership with HelpAge, AVE Copiii, Communitas, Food Bank and Step by Step.
Overall, World Vision has responded to the needs of over 409,000 refugees, internally-displaced and host families in Georgia, Moldova, Romania and Ukraine.
Watch: Women as role models in responding to the Ukraine crisis from UCR's Country Response Director Eka Zhvania
By Cecil Laguardia, Communications Director, Ukraine Crisis Response I Photos by Chris Lete and Eugene Combo, Content and Communications Consultants