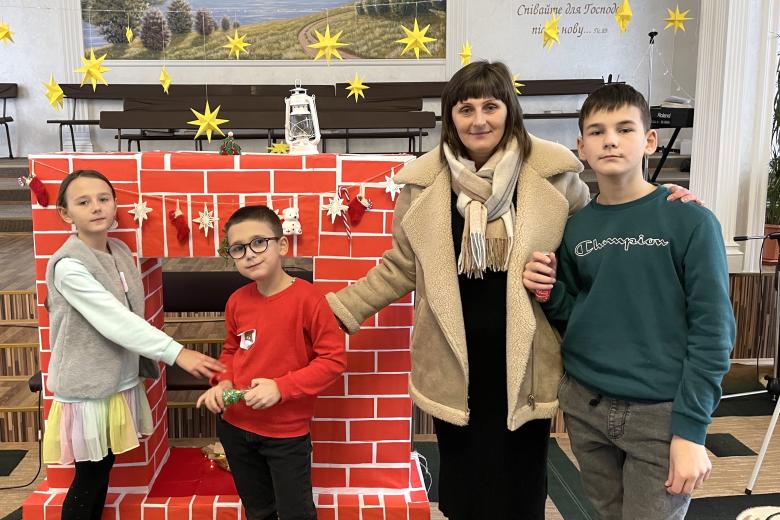 Displaced mother Iryna laments losing home from war; worries of the future
Saturday, December 24, 2022
"I really want to go home. But our house was bombed. We lost our home, after our town was liberated from occupying forces, it will be hard to return. I also learned it will take at least ten years to de-mine the territory", said Iryna with tears, a mother of four, who fled from home when the conflict began in February 2022.
As people all over the world prepares for the Christmas holidays, the attack in Ukraine is still going on. Despite that, the displaced Ukrainians, are hoping for a Christmas miracle that peace will happen soon. For many there is nothing important than finding a new home that will provide a peaceful environment and future for their children. 
Iryna found a safe place for her family in Chernivtsi region, located at the western part of Ukraine. Now her three sons and a daughter are members of the youth club organized by World Vision's partner Youth Movement Be Free (YMBF).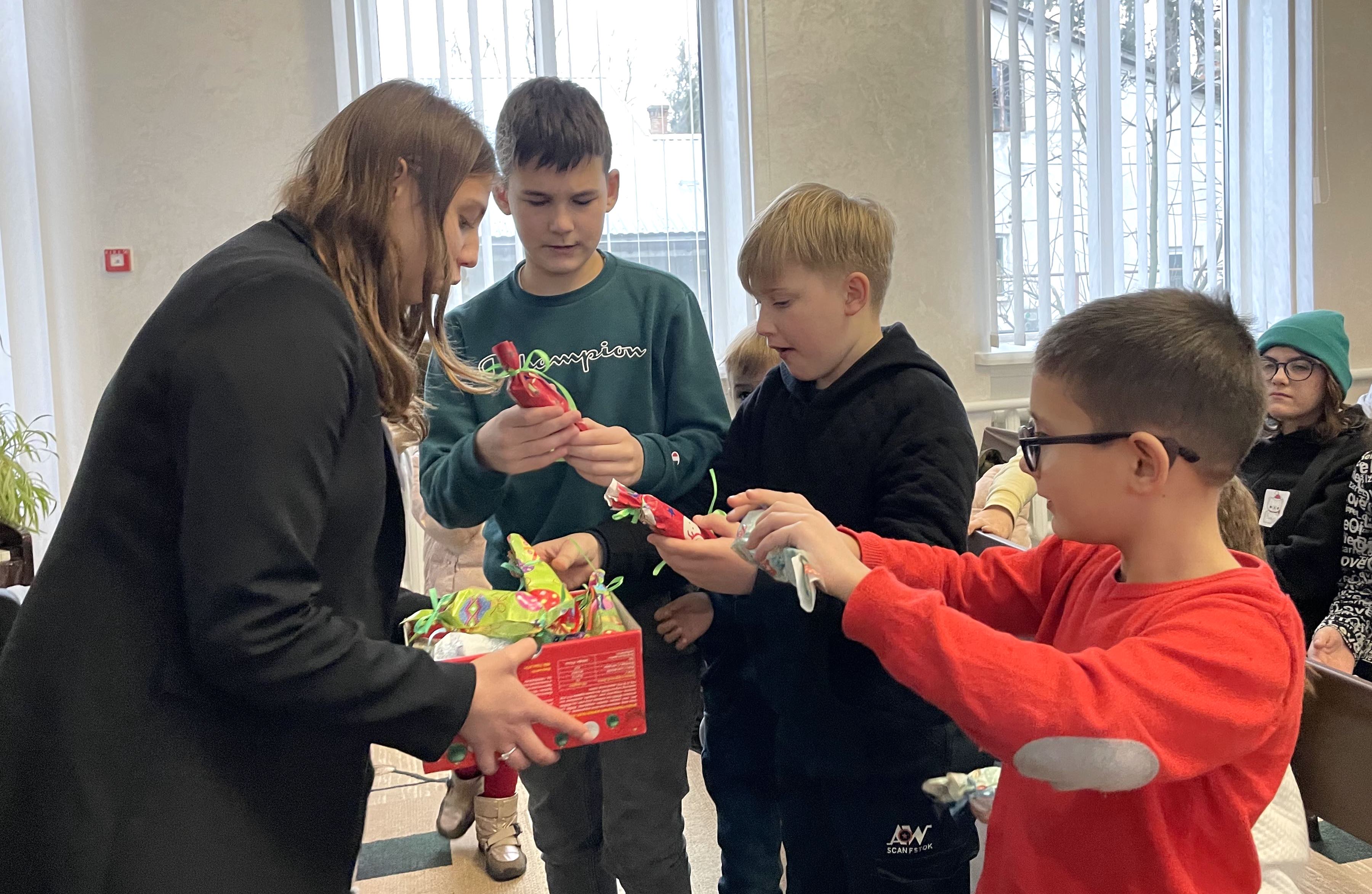 These activities aim to protect the mental health of children and ensure their overall well-being. The events being conducted also promotes social cohesion and raise awareness of relevant social issues among parents, children, and the community in general.
"Attending these classes and activities enabled my children to find new friends. They are very happy and always look forward to new activities'', noted Iryna.
Attending these classes and activities enabled my children to find new friends. They are very happy and always look forward to new activities.
At the beginning of the full-scale war, Iryna and her husband were far from their children. It was hard to imagine what this family has been through. "Our children were with their grandmother in Severodonetsk, which is in Luhansk Oblast, the eastern part of the country. It was terrifying", said Iryna.
She added, "When the bombardment of our city began, we called our friends asking for their help, and managed to meet our children in Dnipro region". This is the second time Iryna`s family witnessed war in Ukraine.
In 2014 this strong and determined woman gave birth to her fourth child in a bunker, without water, electricity and central heating. "There was nothing. The child was born prematurely. I had to warm my newborn son with my body", Iryna said almost in a whisper, as she relived a painful memory.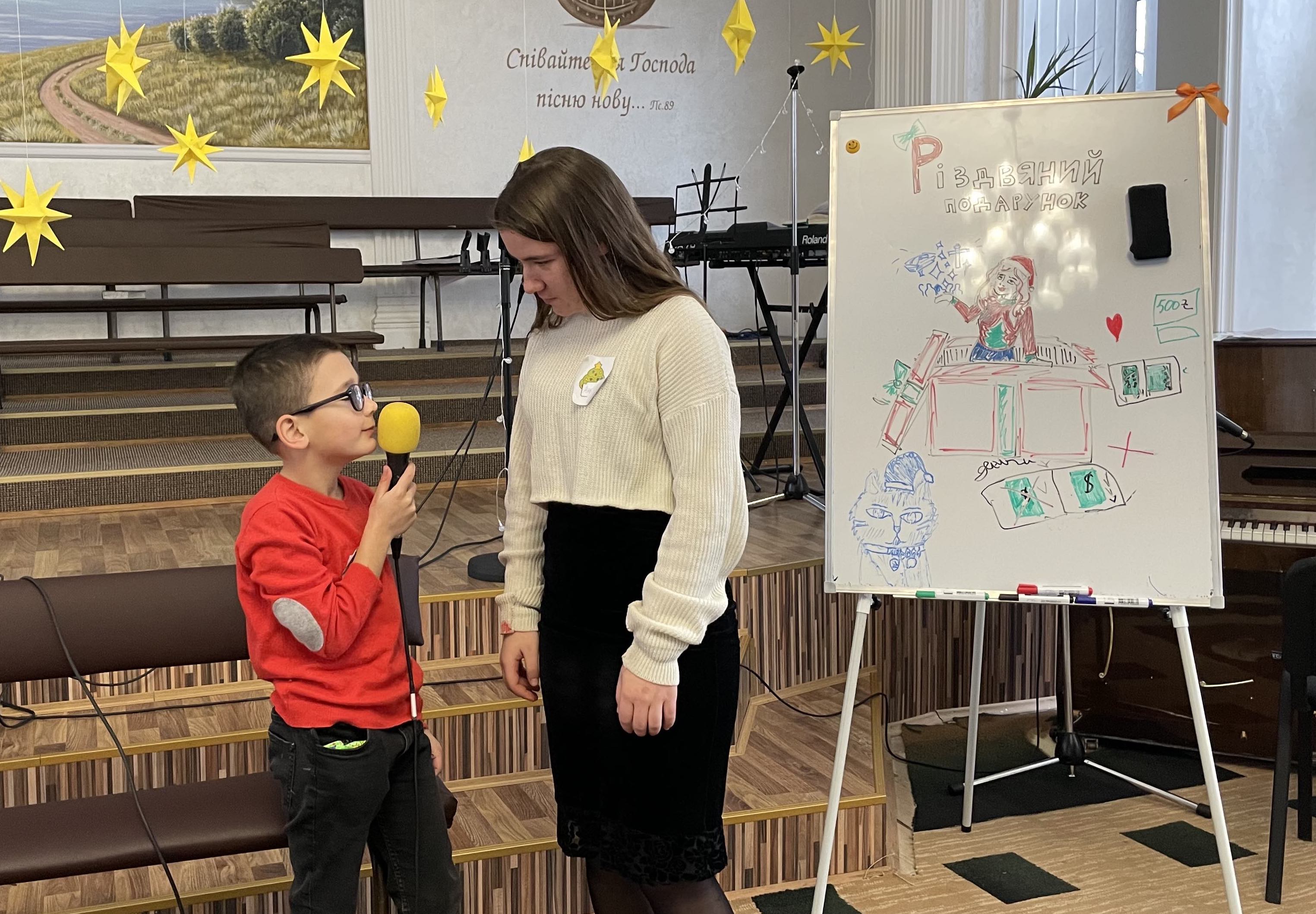 As Christmas holidays are coming, Iryna has only one huge wish for this time – to find a permanent home for her family and peace for Ukrainians.
According to her, they had a lot of traditions for Christmas celebration. Her family always decorated the House of Prayer, prepared performances for the theater and hid presents for children under Christmas tree.
This year's Christmas is different from previous ones. "Unfortunately, this year, the happy Christmas we dream of every year is only in the calendar and our memories. We explained to our children there would be no gifts. There will be no Christmas tree this year. It is very sad and difficult", Iryna shared sadly.
The family continues their life in Chernivtsi region. Iryna and her husband are looking for a school for their sons and a daughter. The latest UNHCR report revealed that nearly seven million people were displaced in Ukraine and over 17 million need humanitarian assistance.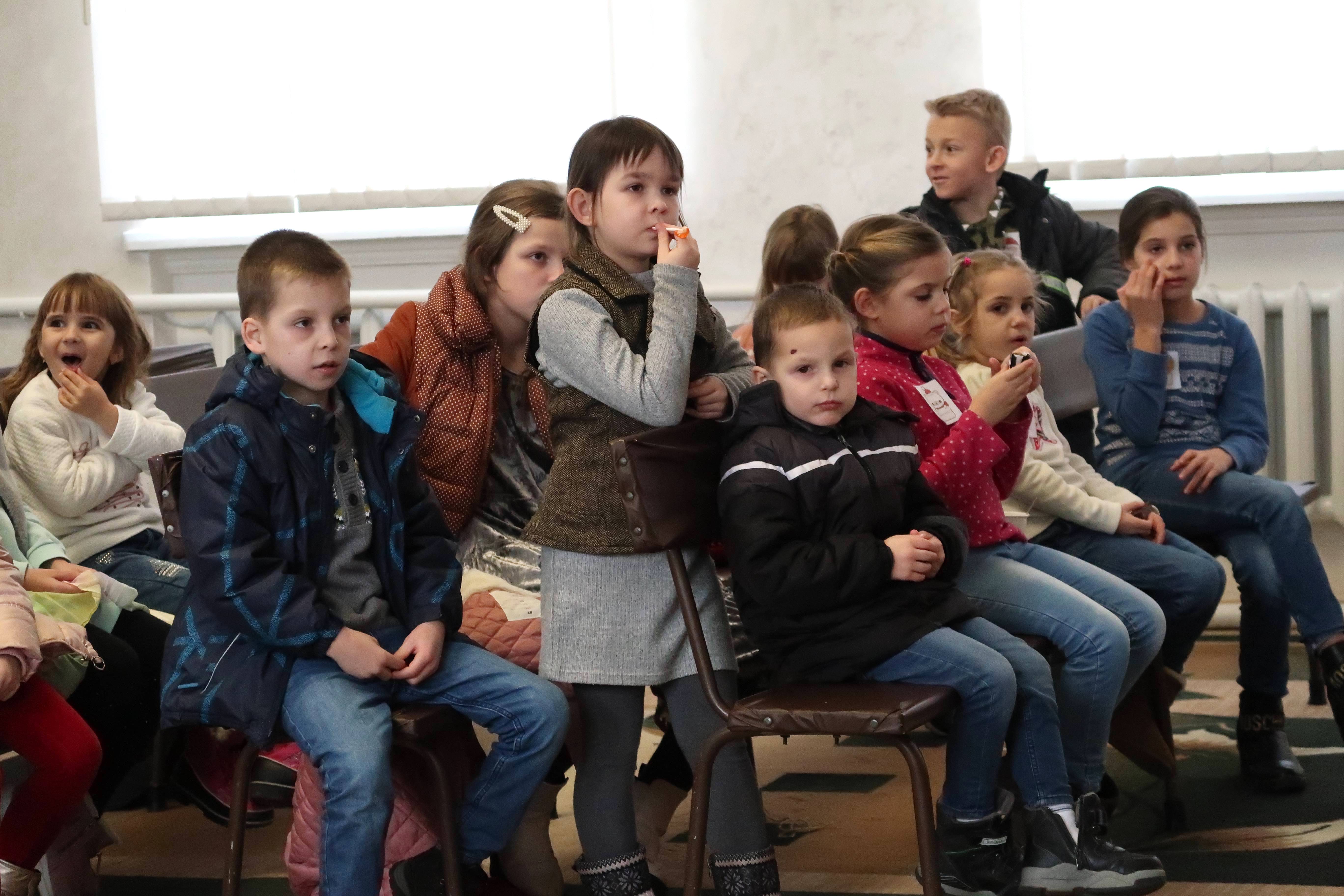 Cover photo: Iryna and her children (from left) Arina, Renat and Arthur after the youth club's Christmas event.
By Oleksandra Shapkina, Communications and Public Engagement Officer