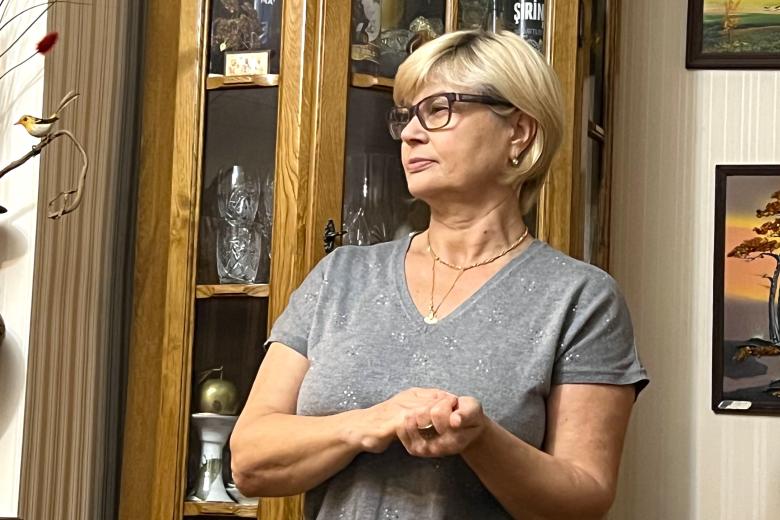 Moldova's women open doors and hearts to help Ukrainian women and their families
Sunday, September 18, 2022
Even before the war in Ukraine started, Raissa has already encouraged her friends Maria and Tatiana to bring their families from Odessa and move to Moldova. "I was ready to host and open my house as shelter to families in need", she said.
She knew her effort is a drop in the ocean, but it is still a drop that could save lives from danger. As a Russian who is now a resident of Moldova, she stressed helping is not about nationalities. "It is now about where I come from, but about the suffering people who need us."
Her business was closed by the COVID-19 pandemic just like many other businesses in the country. If it was difficult to her and her family, she acknowledged that it is even more difficult for fleeing families. "I was in the position that I can help. So, I did." Maria came with husband Victor who needs medical treatment.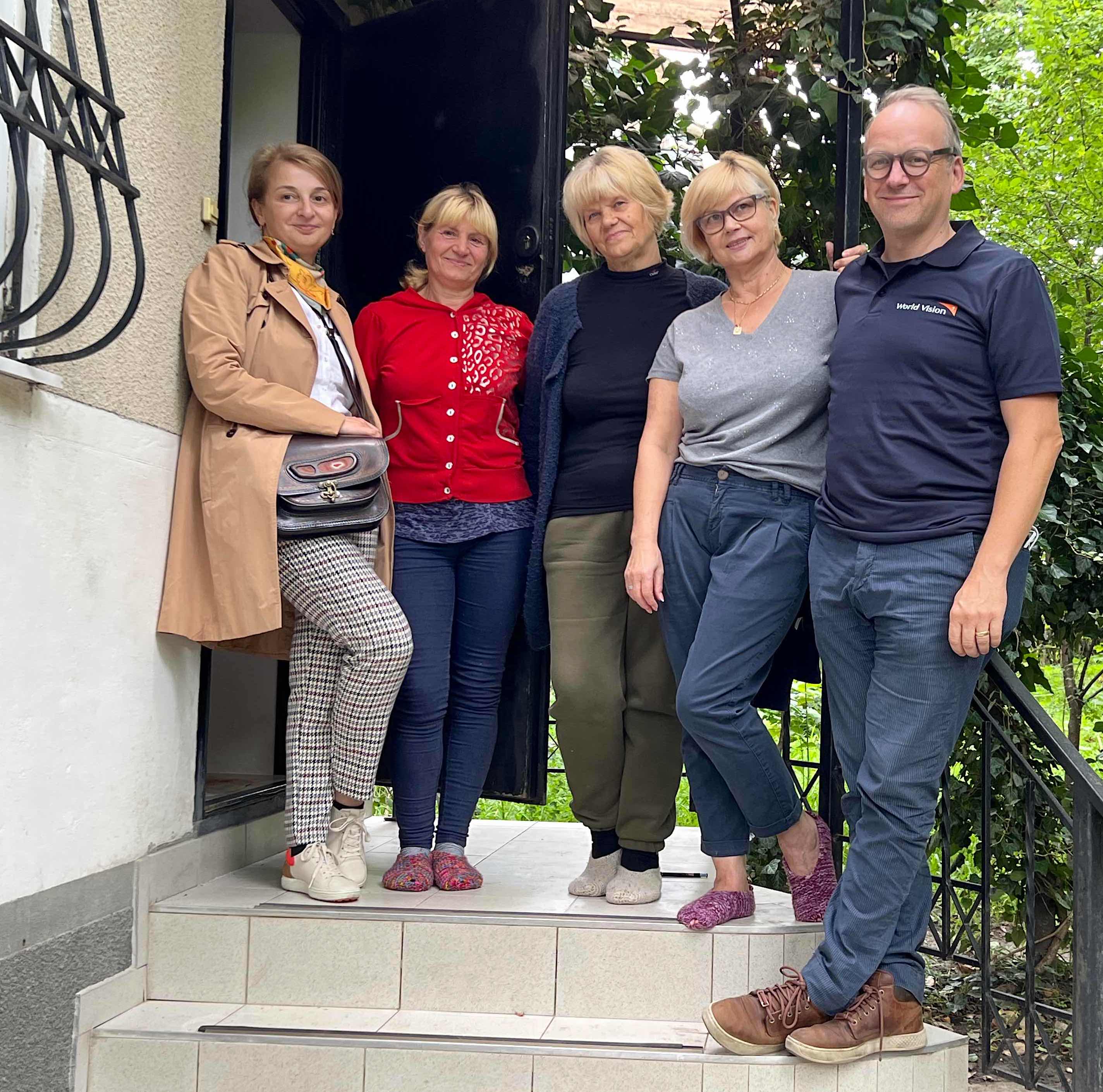 World Vision's cash assistance program, in partnership with the World Food Programme (WFP) in Moldova, supports both the refugees and host families, supplementing their capacity for basic needs.
"The prices are rising, especially for electricity, gas, healthcare and other bills. Our winter season this year will be expectedly a difficult one", Raissa shared.
Maria and Tatiana were behind her but declined to talk. At a certain point, both cried when the conversation was about the town and families they left behind. Raissa said when they arrived, they were closely following what was happening in Odessa until she saw the need for them to stop to give them a break from the stress seeing the destruction.
What matters most in life, I realized more during this conflict, is peace and kindness.
Smiling, she said overnight she mustered many skills she did not know she possessed – like psycho-social support, networking with organizations like World Vision so her friends can get further and long-term support, and peacemaking.
"What matters most in life, I realized more during this conflict, is peace and kindness", she added. For now, Raissa said it will be a long way for Maria and Tatiana. Going home when peace is achieved and finding what is left of the homes and properties, they left behind can trigger more pain.
Raissa is aware many women leaders and volunteers in Moldova's capital Chisinau are supporting different humanitarian projects for refugee families and children. "I am happy to share what I learned from hosting people in need and opening my home to them. We have different ways of helping people."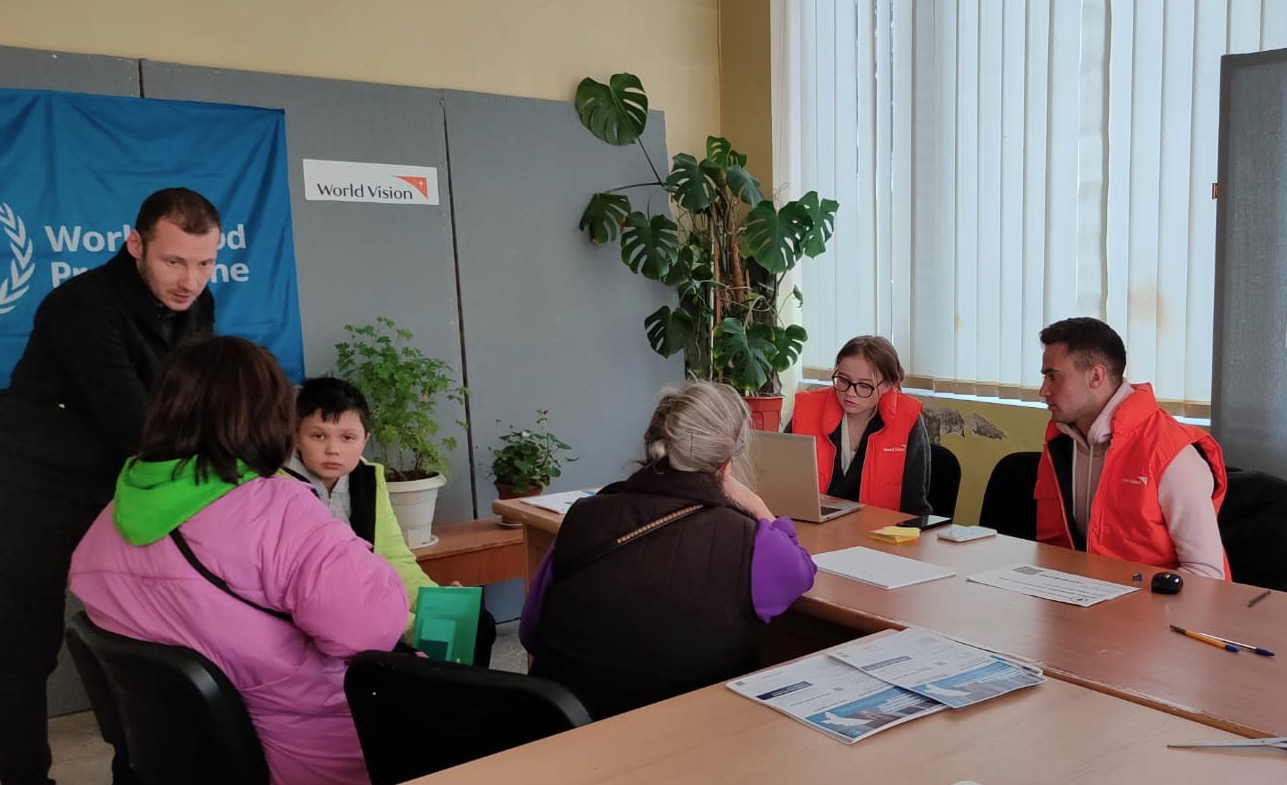 Supporting the effort of women is key to making the programs work in Moldova and the rest of the response work, affirmed Eka Zhvania, World Vision's Response Country Director for Romania and Moldova. "They can easily reach out and understand the needs of fellow women who face a difficult challenge for their children's mental health, and as the school year starts. The gaps in learning processes created due to displacement does remain one of our key focuses."
Raissa passionately appealed for world leaders to negotiate, use diplomacy to end war and make a long-lasting peace treaty possible to save lives and the children's future.
World Vision's Ukraine crisis response in Moldova led by Operations Director Youssef Mhanna works with four partners and programs covering 16 municipalities. Six months on, the team has already reached out and assisted over 89,000 people who fled from the war.
Photos and story by Cecil Laguardia, Communications Director