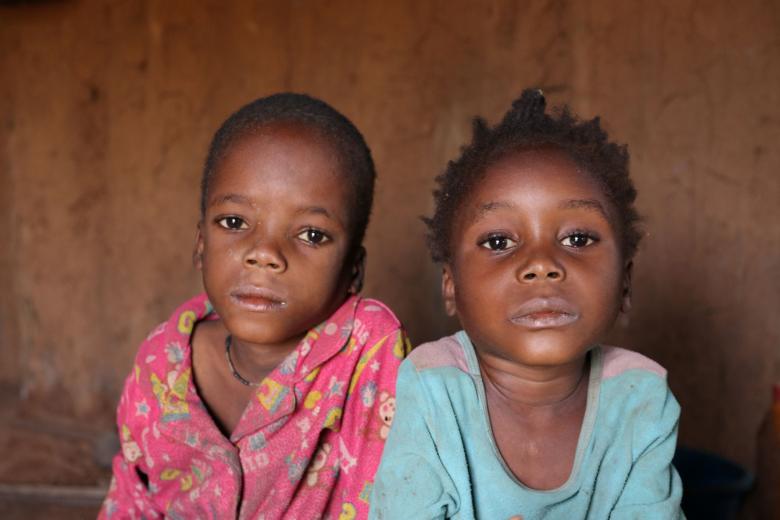 Pedro and Teresa take their first steps on the road to recovery
Wednesday, June 10, 2020
A haunting symphony of distressed crying filled the air as parents and visibly underweight children gathered under a tree for a World Vision nutrition screening in southern Angola. 
This region has been battered by drought over the past few years, leaving many families with little to feed their young children.
Brother and sister, Pedro and Teresa, were spotted single-mindedly eating ready-to-use therapeutic food, Plumpy'Nut, on the day they were diagnosed with severe malnutrition. Plumpy'Nut is specifically designed to treat severe acute malnutrition in children aged six months to five years. The siblings barely stopped for breath while they each worked their way through their first packet. Pedro and Teresa's mother, Maria Louisa, shared, "During the drought, our maize crops died, our beans died. Everything dried up. Sometimes a whole week would go by and Pedro and Teresa would eat nothing but green leaves.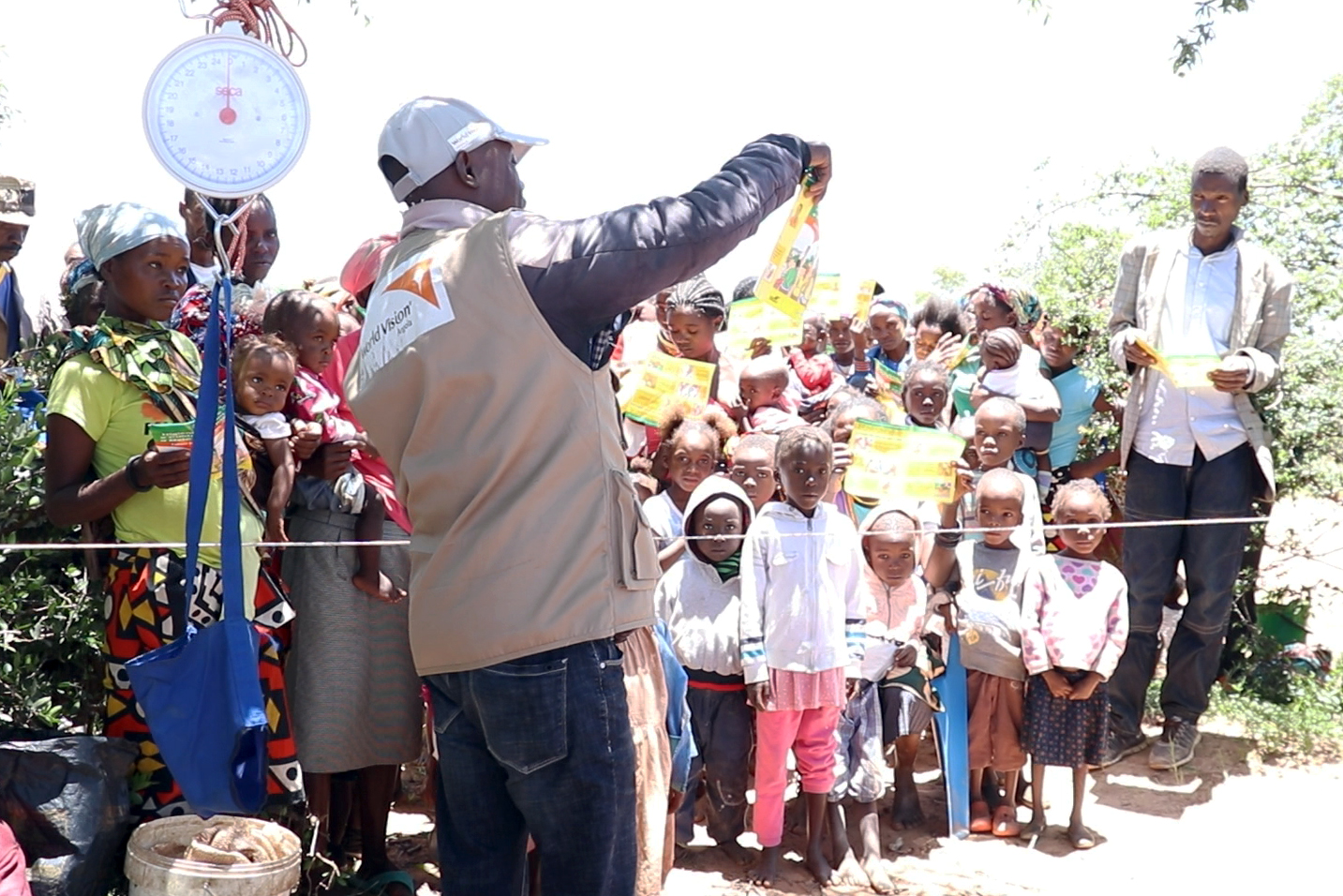 "I could see the kids were getting thinner and thinner every day. They were sick but there wasn't much I could do. When we heard about the nutrition screening, we took our children to check on their health."
World Vision Angola's Nutrition Project Monitoring and Evaluation Officer, Domingos Nangafina, explained how the nutrition screening works, "We weigh and measure the height of each child and measure their mid-upper arm circumference.  This combined information informs the diagnosis. Today, of the 80 children who were screened, 22 were identified as severely malnourished. That is a very high proportion. There are so many extremely vulnerable children here. The prolonged drought has had major consequences for this community. People got to a point where they basically didn't have any food left so that's why we are seeing a lot of cases of children with severe malnutrition."
World Vision engages and trains Community Health Workers to help identify malnourished children and conduct community outreach. Teresa Ndunguvyongo has been a Community Health Worker with World Vision since 2014. Her passion and heart for her people is obvious. "I am motivated to do this work because I care a lot about people. I am responsible for four communities in this area. My work consists mostly of identifying children who are malnourished. I also give advice to mothers on how to look after their children and how to prevent illness," shared Ms Ndunguvyongo.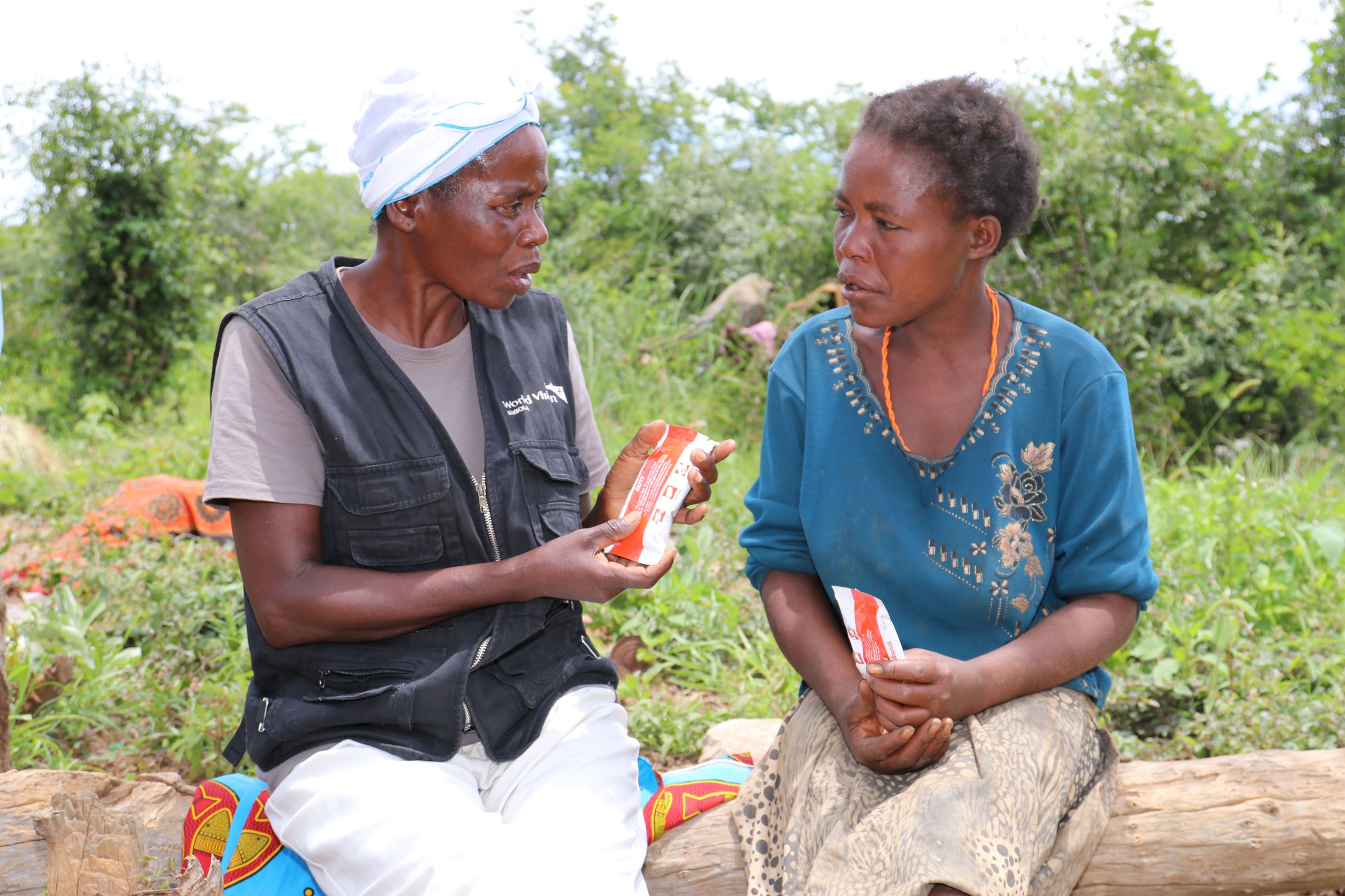 Many families live in very remote parts of Huila province so conducting screenings deep in the communities is essential to reach the most vulnerable children. Ms Ndunguvyongo explained, "We do nutrition screenings as close as we can to the communities that live far away from the health centres."
Although Teresa and her brother Pedro are both severely malnourished, Pedro's condition is more critical. Ms Ndunguvyongo explained, "Teresa's mid-upper arm circumference measures 11.3 centimetres and Pedro's is just 10.3 centimetres. Both of their arms should measure about 14 or 15 centimetres. I advised Pedro and Teresa's mum to give them Plumpy'Nut every morning and afternoon."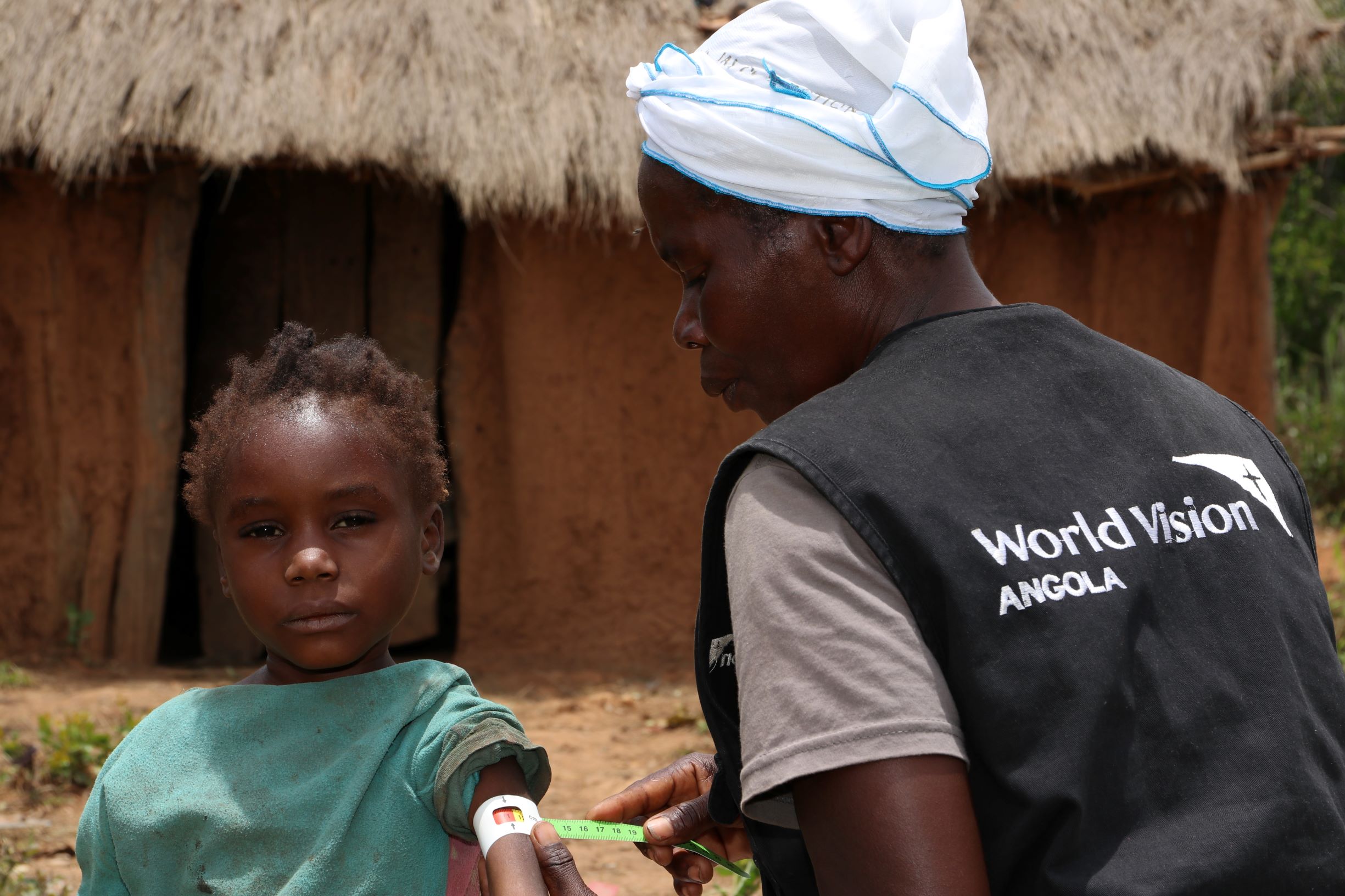 "Before the drought, there were some cases of severe malnutrition in this community, but since the drought began, there are a lot more cases," she continued.
Climate change in southern Angola has led to a swing from one extreme to the other. Pedro and Teresa's mum, Maria Louisa, shared, "Now the crops are getting yellower every day because of too much rain."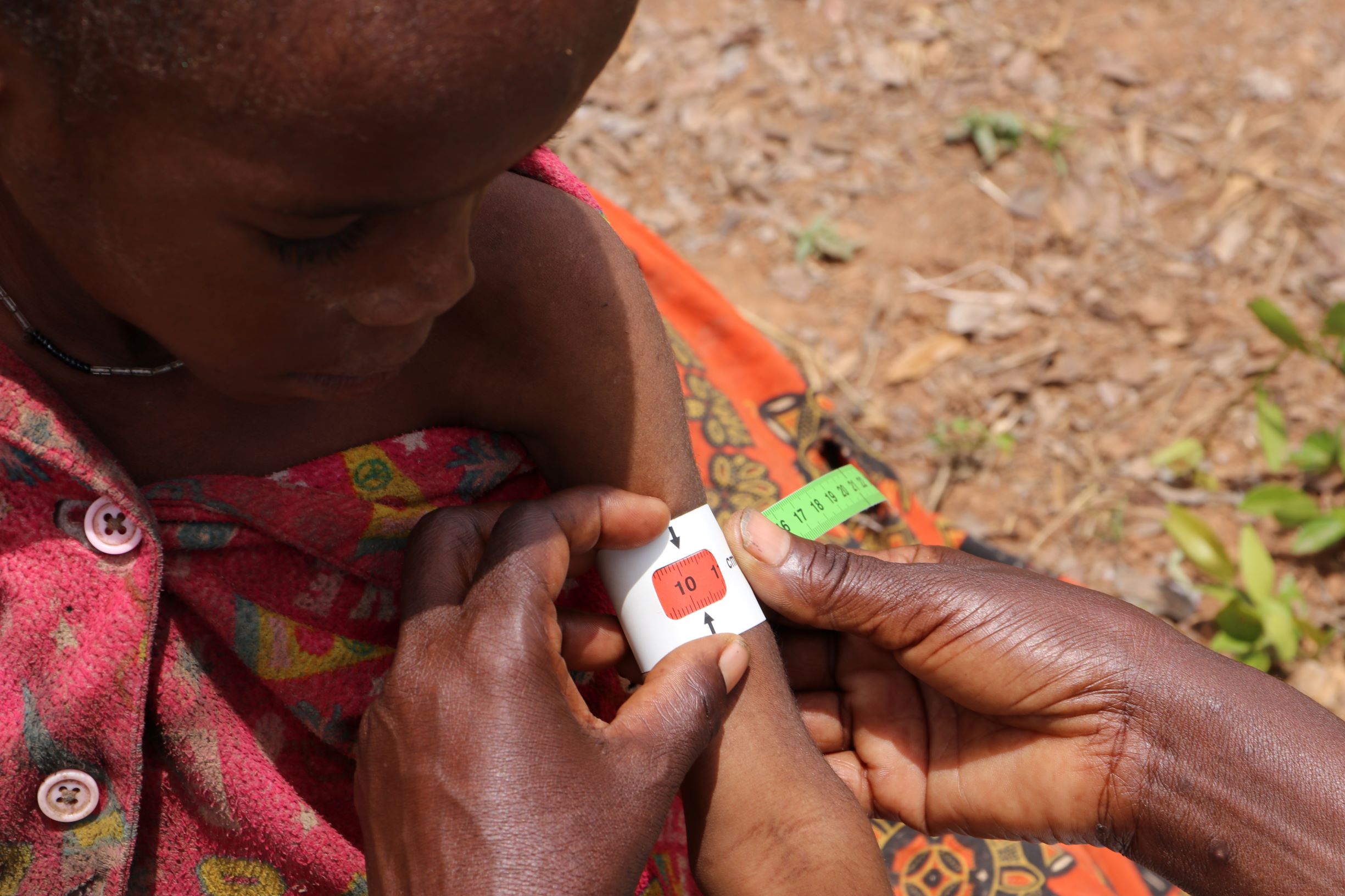 World Vision coordinates closely with the municipal health department on the nutrition project. Municipality Health Director Alberto Luis Bembe, said, "We are so happy to work with World Vision. They have trained our health workers and distributed Plumpy'Nut to severely malnourished children. We are glad they are here to support us and hope to continue working with them. We are learning and benefiting from their experience."
When young Teresa was asked if she wants more Plumpy'Nut, she did not hesitate in answering, "Yes."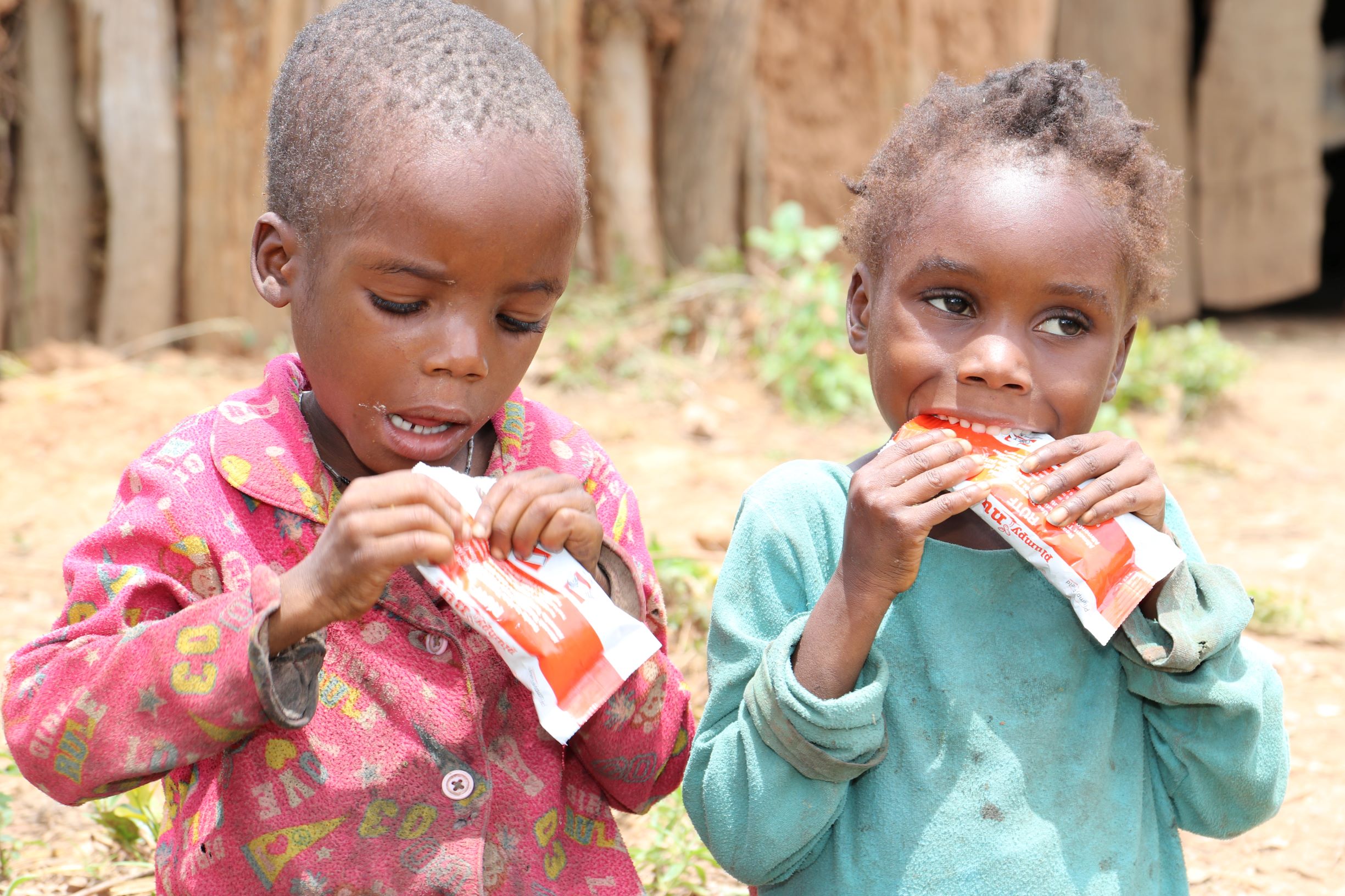 Maria Louise shared, "I'm really happy my kids are now getting Plumpy'Nut because they will start to recover."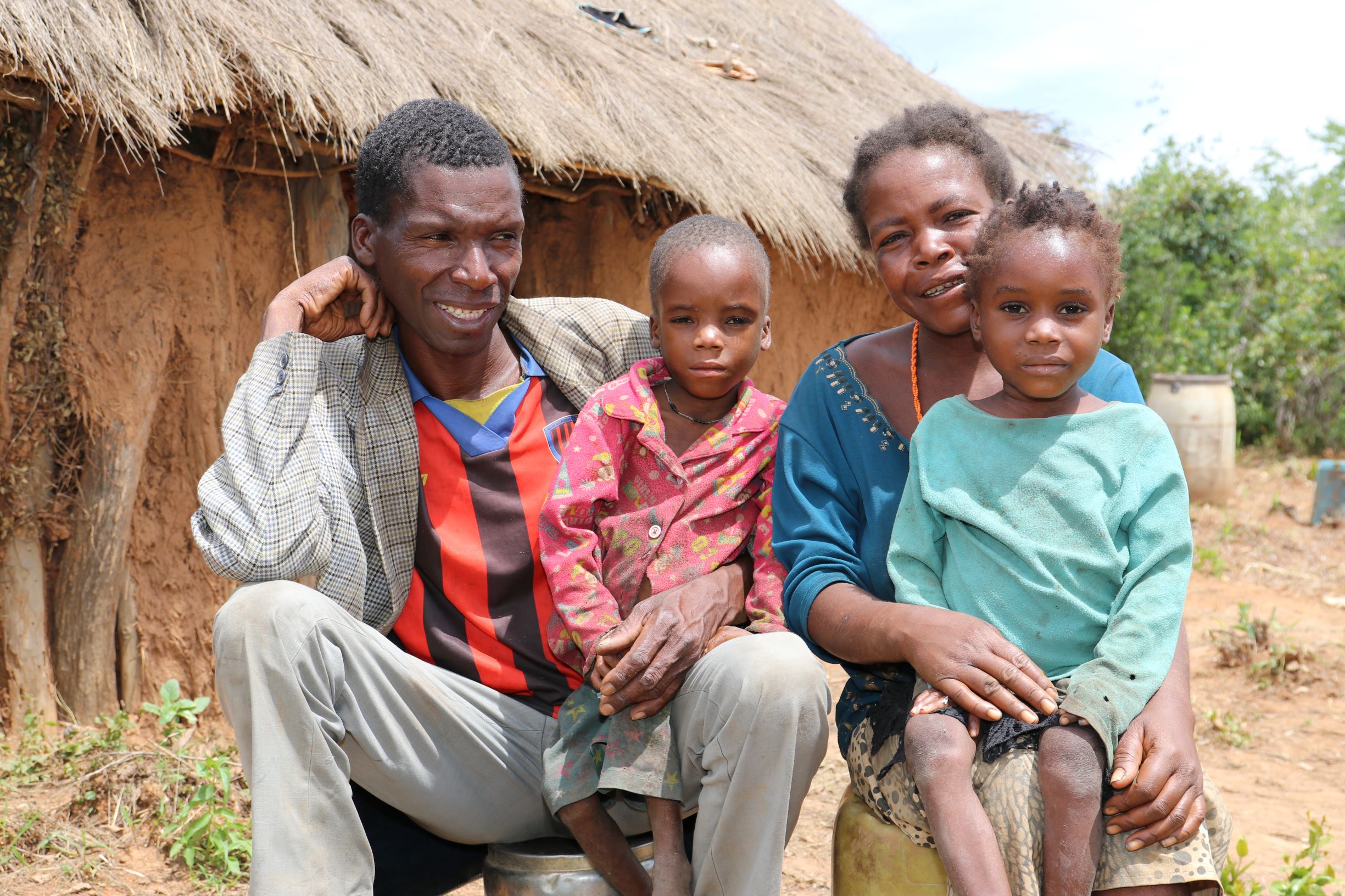 The Nutrition Systems Strengthening for Effective and Sustainable Care of Children with Severe Acute Malnutrition in Cunene and Huila Provinces project is funded by UNICEF. World Vision is implementing the project as part of the Southern Africa hunger emergency response.