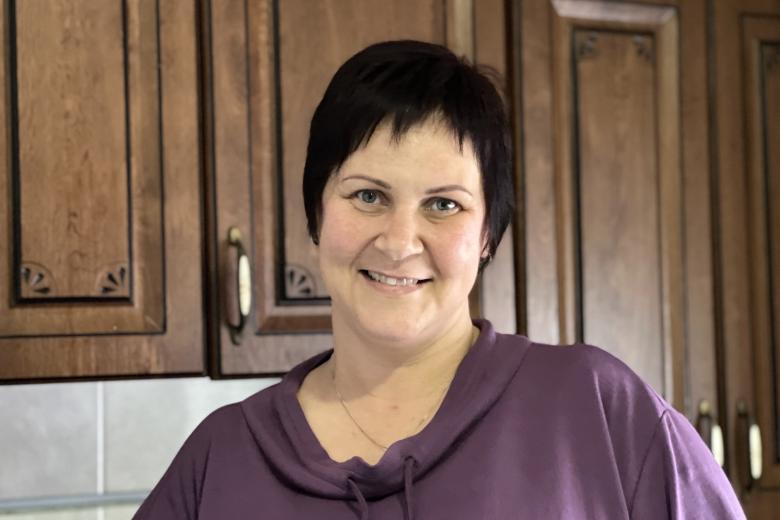 Ukrainian cook serves hundreds of relief work volunteers daily to support her country and people
Wednesday, September 21, 2022
"I love cooking. It is what I am good at. That is why I volunteered to do the work at Arms of Mercy (AOM) to help my people", said 45-year-old Anna. Anna is among the estimated seven million people displaced by the war in Ukraine.
It is with heavy heart that Anna left her home in besieged Luhansk, a city in Ukraine, two days after the war started. "It was very scary. I opened our door when an explosion happened, it terrified me", Anna added.
Anna, together with her family, neighbors and friends, left Luhansk on 26 February 2022 using all means of transport available – buses and cars - until they reached Chernivtsi. She said she went with a ground of around 30 people, everyone was in disbelief of what was going on.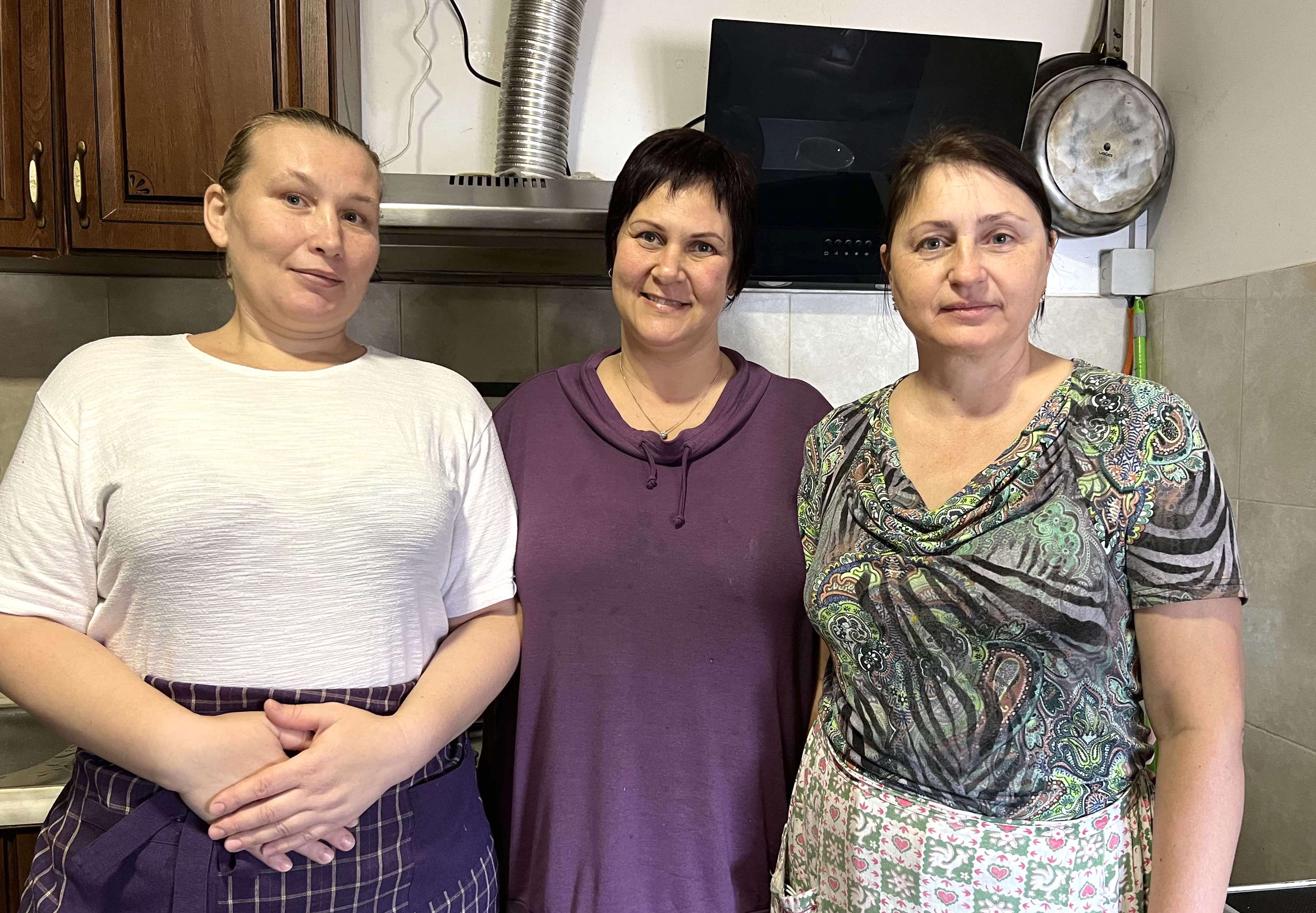 "I saw my home badly damaged on a video", she said. Through friends, she found her way to AOM's headquarters and volunteered as a cook for people working for its relief operations, many of them internally displaced like her coming from various parts of the country.
Now on its seventh month, the United Nations report stated that the war resulted to over 14,000 casualties, of which an estimated 5,800 died and 8,292 were injured.
Together with Oksana and Iryna, Anna prepares daily menu for breakfast, lunch and dinner. During a day's meal she cooked a delicious mushroom soup and vegetable salad paired with bread.
On the early days of the relief work, we fed at least 150 volunteers every mealtime. No one can do it so I was glad to step in and do it."
"On the early days of the relief work, we fed at least 150 volunteers every mealtime. No one can do it so I was glad to step in and do it", she shared.
World Vision's Partnerships Manager Jacobus Koen said, "I have witnessed that the AOM staff and volunteers were among the first responders to help their fellow Ukrainians in dire need clearly showing their deep humanitarian conviction."
She thanked World Vision for providing the oven and other cooking equipment because it made their work more efficient. Along with other organizations, World Vision also provided support for AOM's ongoing relief operations.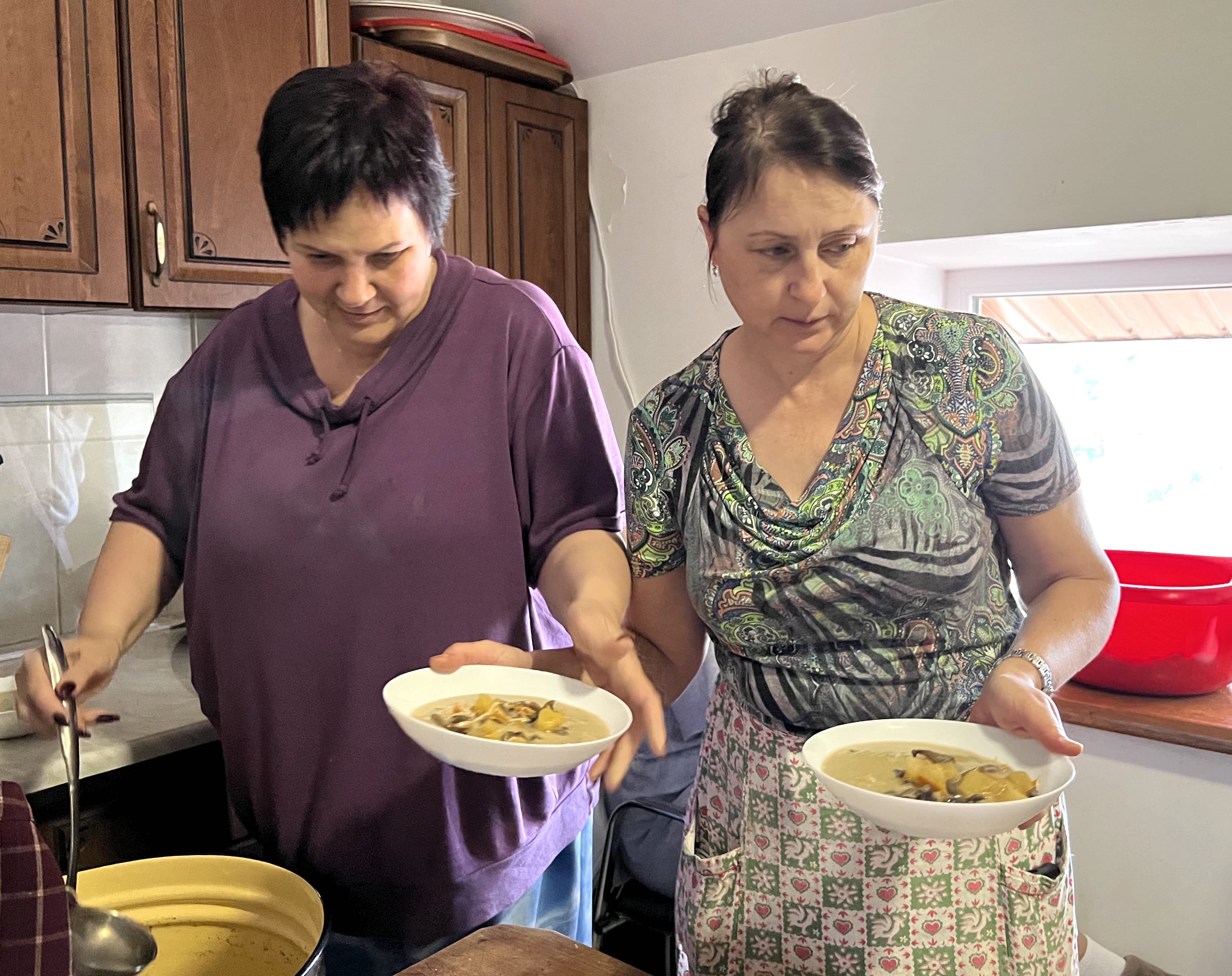 "I am so proud that World Vision was able to support and boost the capacity of the AOM team so they can continue with their mission, and increase their resources", Koen added.
Wiping her eyes, Anna shared her wish and appeal for the war to be over soon. "We want to go home", she said.
World Vision's Ukraine Crisis Response in four countries Georgia, Moldova, Romania and Ukraine, has provided humanitarian assistance to over 277,000 refugees, internally displaced and host communities with the support of 38 partners composed of local and international organizations.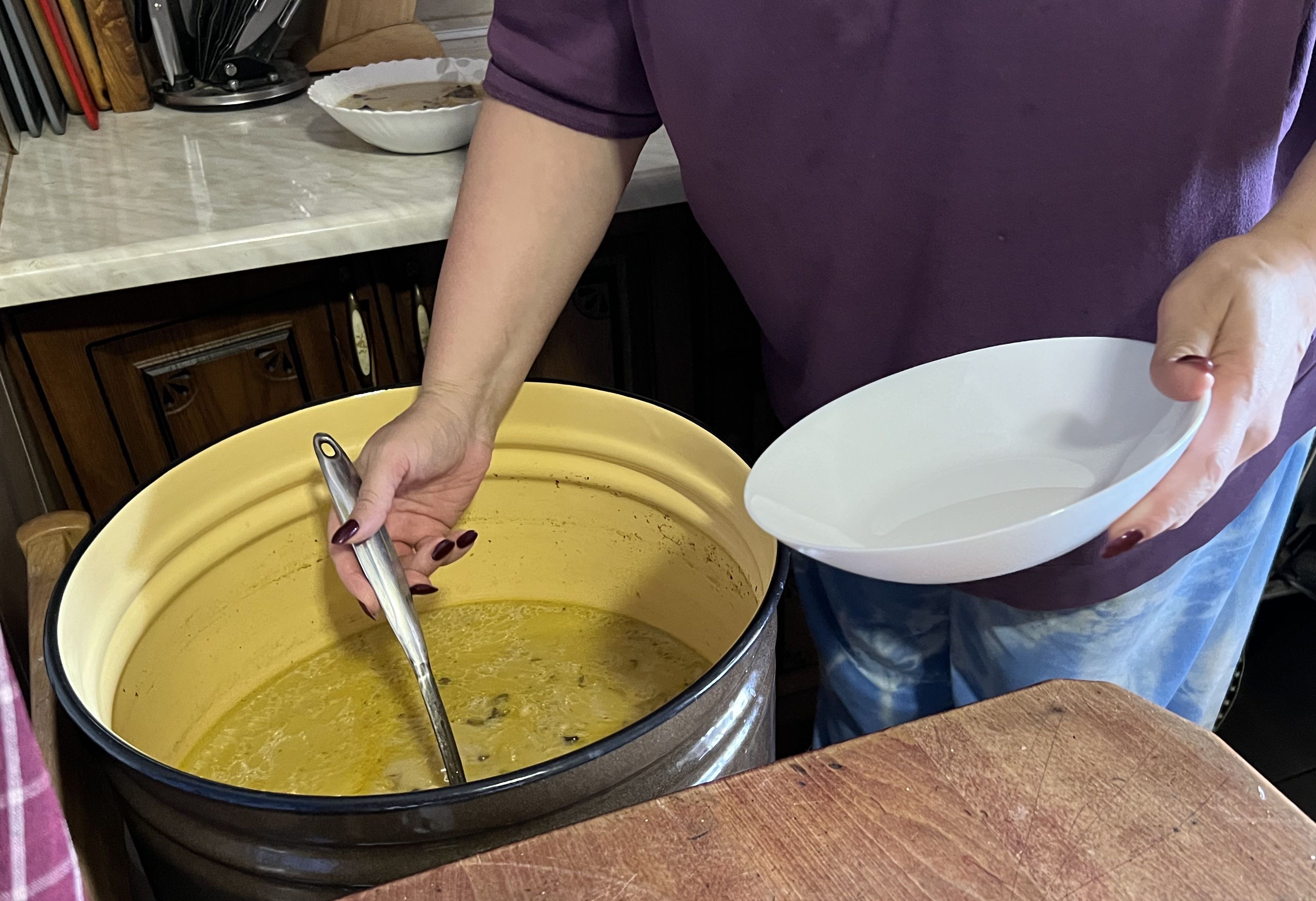 By Cecil Laguardia, Communications Director