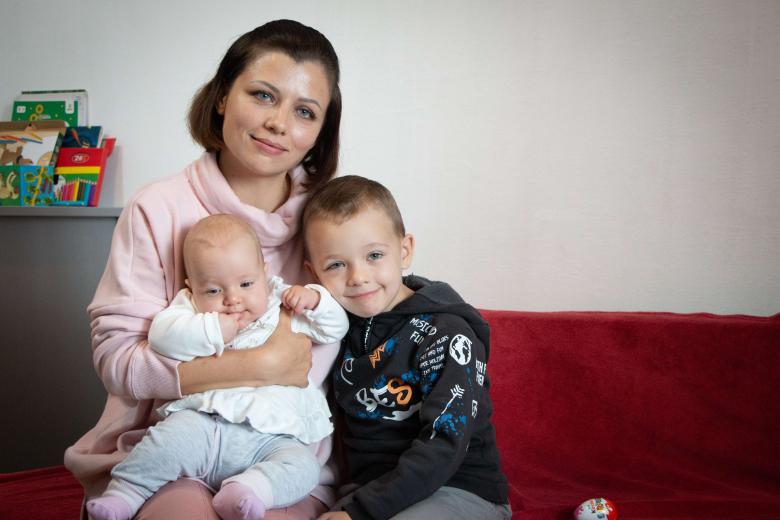 A Ukrainian lawyer turned humanitarian volunteer worker: I want to help and do my share
Friday, November 25, 2022
"When the war started, we worried for our children. Two rockets fell in our village in Kherson, but we are thankful we are still here. We must move forward", said 32-year-old Krystyna, a mother of two.
A lawyer by profession, Krystyna worked in a state institution supporting reformed convicts while her husband was a sailor who was away from the country. "Nothing was left of the house where my husband grew up in Kherson", she sadly shared.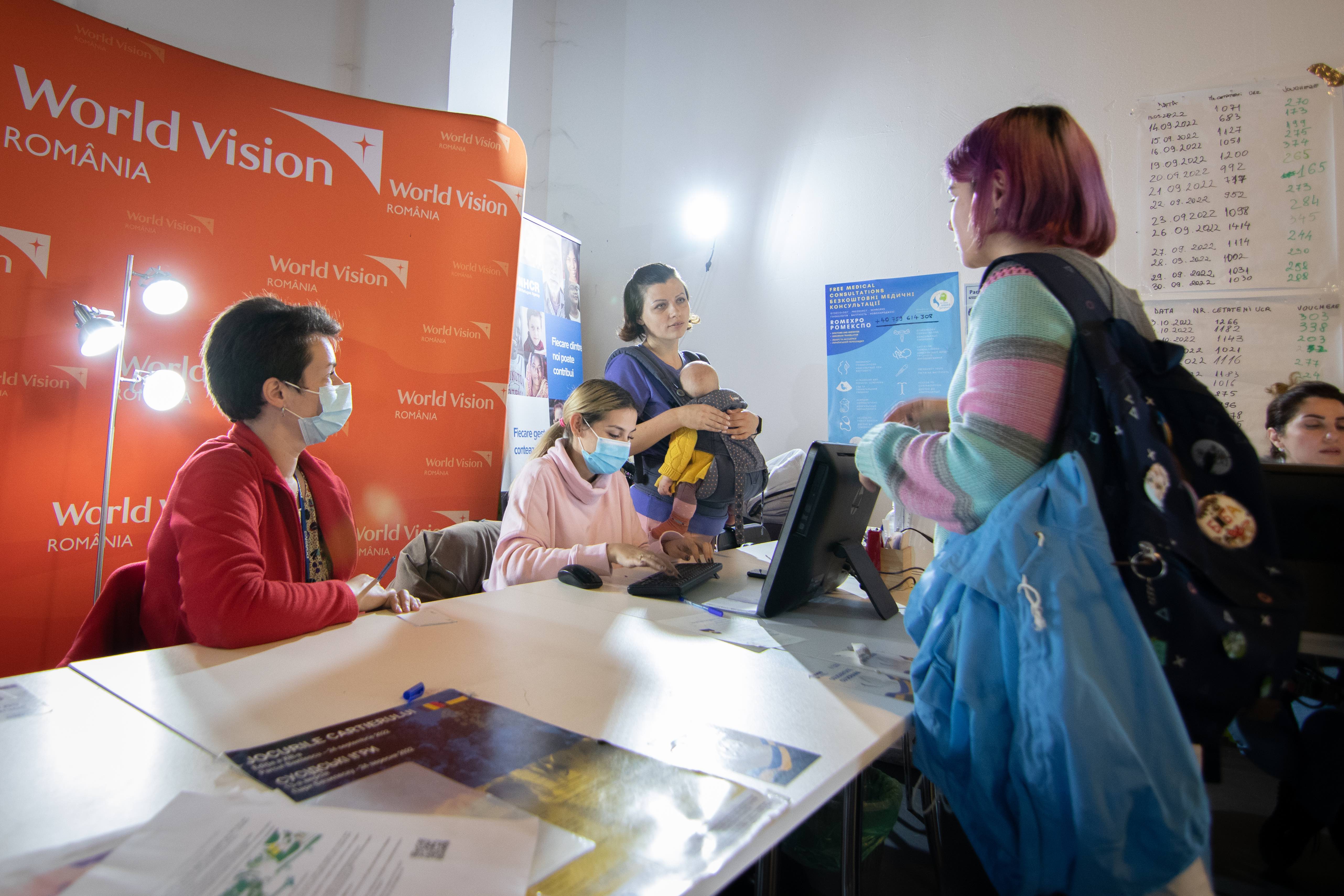 United Nations' recent Policy Paper on Global Gendered Impacts of the Ukraine Crisis stated that "Out of the nearly 7.3 million people who fled the Ukraine war, and the 7.7 who were internally displaced, are women and children."
At the early stage of the war, Krystyna worried about the education and future of her two children Matvi, 6, and Eleonora, who is four months old. "All the educational institutions are close, including the kindergarten schools. We lived day by day", she said. Despite the odds, Krystyna is determined to give them a better life and not see all the horrors of war.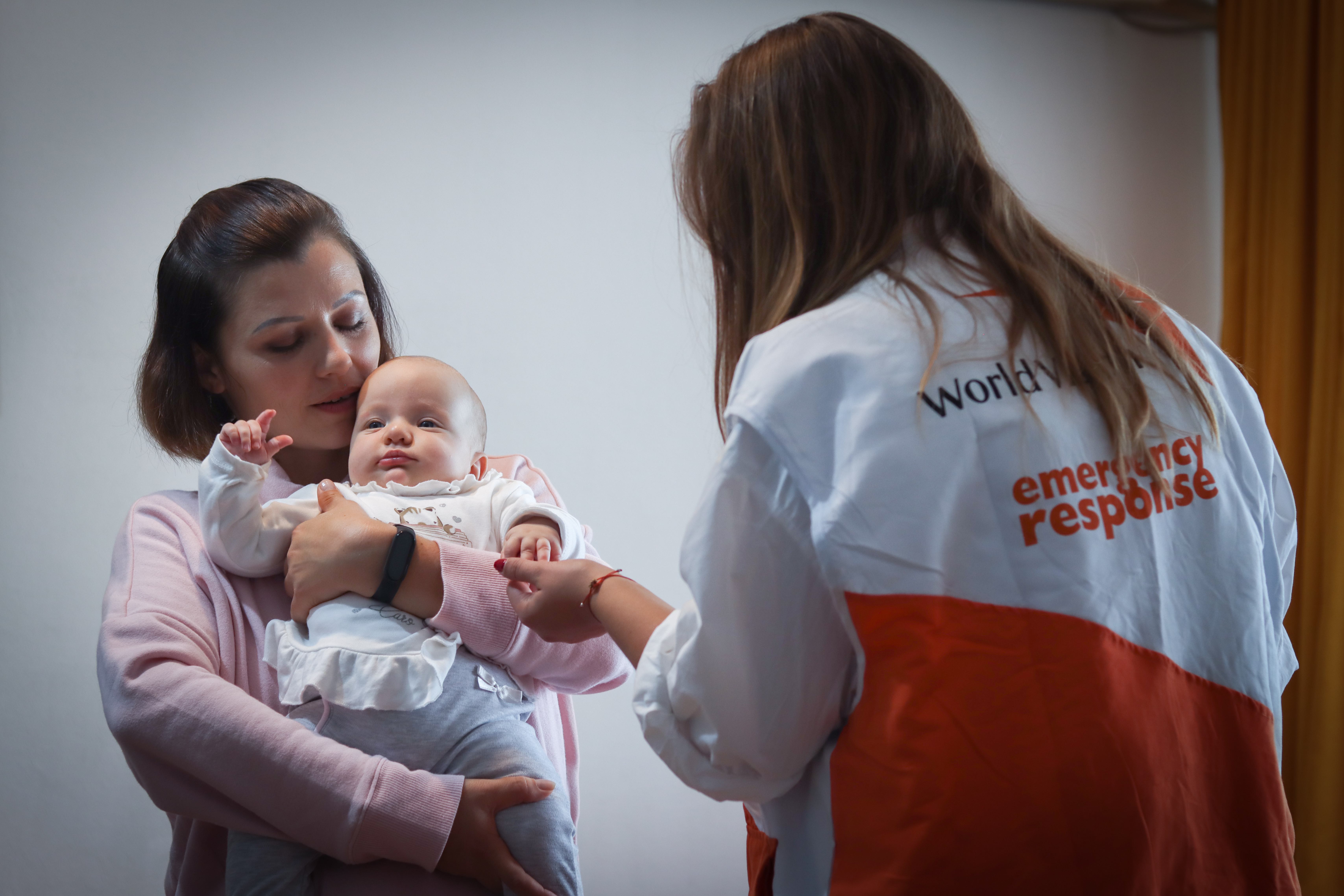 The Ukraine Education Cluster reported that an estimated 5.7 million children were affected by school closures in the country. In addition, the Ukraine Ministry of Education and Science also said that 2,500 educational institutions were damaged by the war, and 300 schools were destroyed.
How has Krystyna's life changed? She said their life in Kherson before the war was generally peaceful. "We can work and do what we want. I cannot even imagine being idle and jobless", she added. She drove with her children to flee from the war.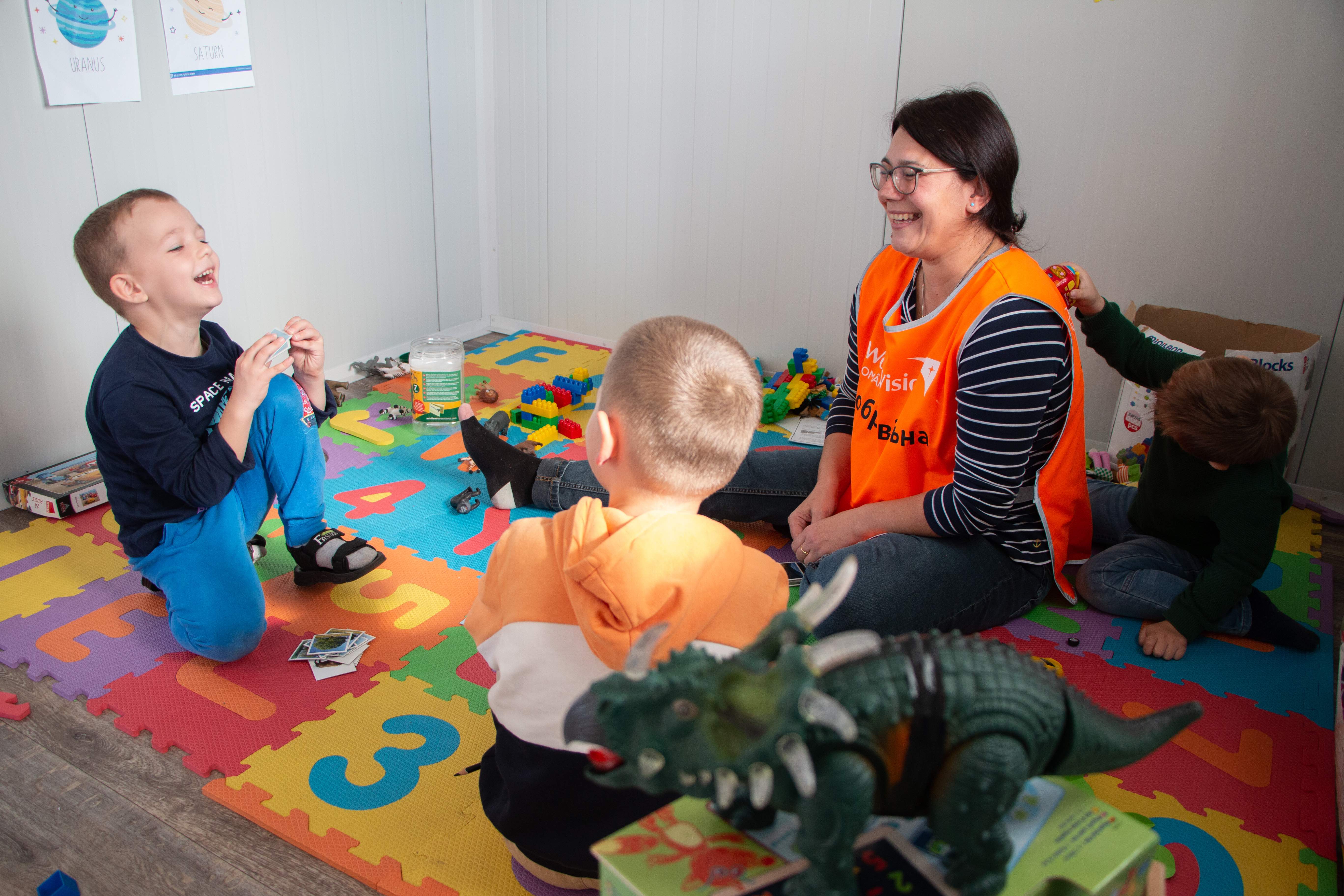 She considered taking refuge in countries closer to Kherson like Bulgaria and eventually settled in Romania. "My youngest child was then one month old. It was tough and we ran out of food. My husband's remittance was not enough for our needs, and I cannot help because I was jobless", she added.
Krystyna was impressed by the welcoming attitude of the Romanians and their openness to help. She was told that there are available flats and programs for refugees like her. She said, "I was confused. I cannot imagine that people can offer you a free house to live in and receive help."
I am not a hero. I only want my children to have a better life. I want them not to suffer from the war. I want them to have a piece of bread so they will never go hungry.
In the humanitarian hub in RomExpo in Bucharest, Krystyna's family received relief essentials. She said, "We were provided with food, hygiene items, clothes, shoes, children's clothing, diapers, baby wipes, vitamins, cookies, absolutely everything. When we arrived, they gave us everything."
She was with her children when she asked one of the staff if she can help. "They worried about who will take care of my baby if I work. I told them I can bring them with me. They were helping me so, I want to help too", she shared, and this was how she started as a volunteer helping fellow Ukrainian refugees. She started as a volunteer for Bucharest Municipality's General Directorate for Social Assistance and now works full time.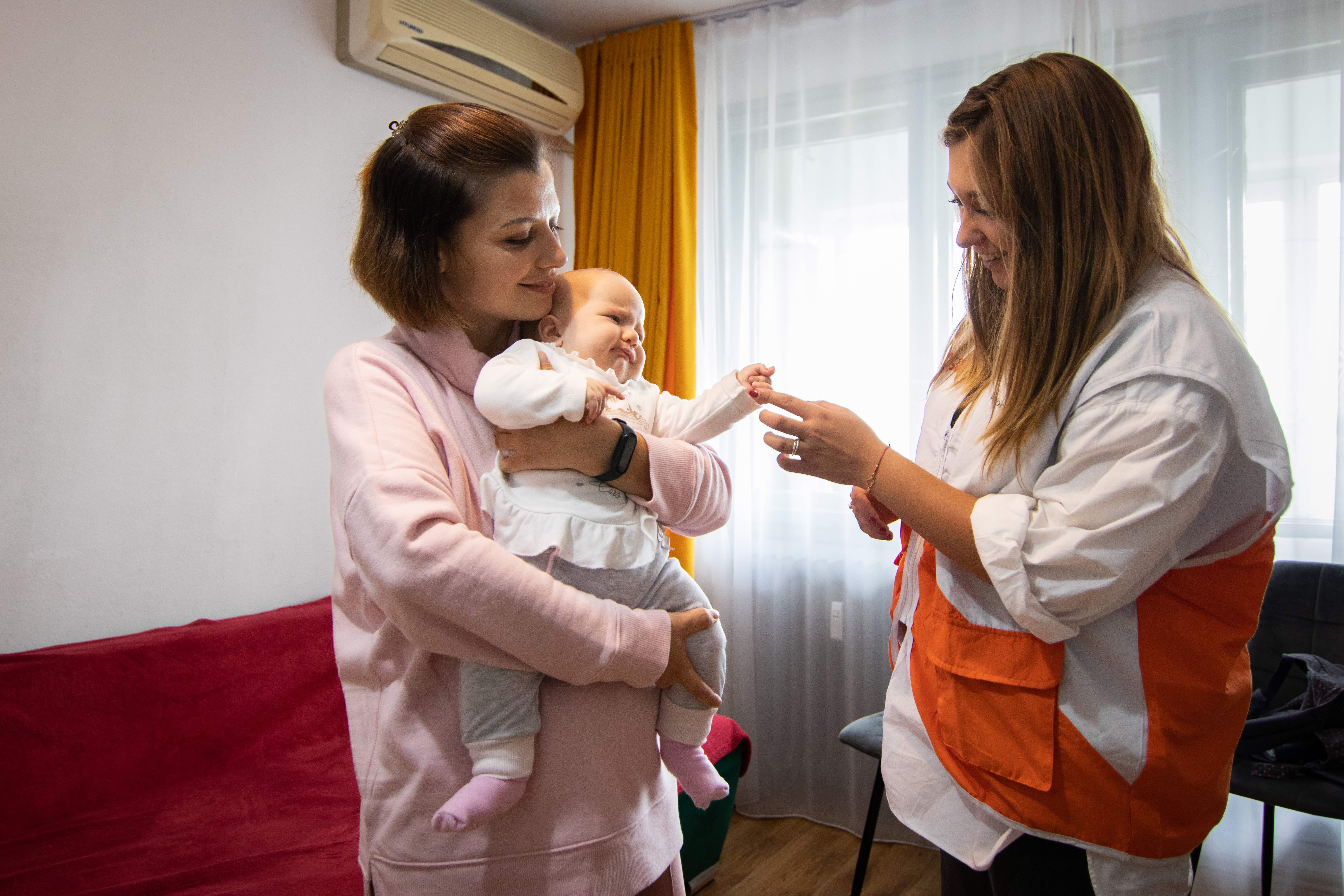 She added, "Thanks to organizations that help mothers like me. Thank you very much from all mothers with children, fathers, grandmothers, and everyone. My advice to people is if you have the opportunity and you have the desire to work, you should send children to schools through organizations like World Vision that help in education."
Some people told her she is a hero for being a refugee and taking the time to help others. "I am not a hero. I only want my children to have a better life. I want them not to suffer from the war. I want them to have a piece of bread so they will never go hungry. Like all Ukrainians, we want to return to where we felt good, where it was peaceful, where our home is."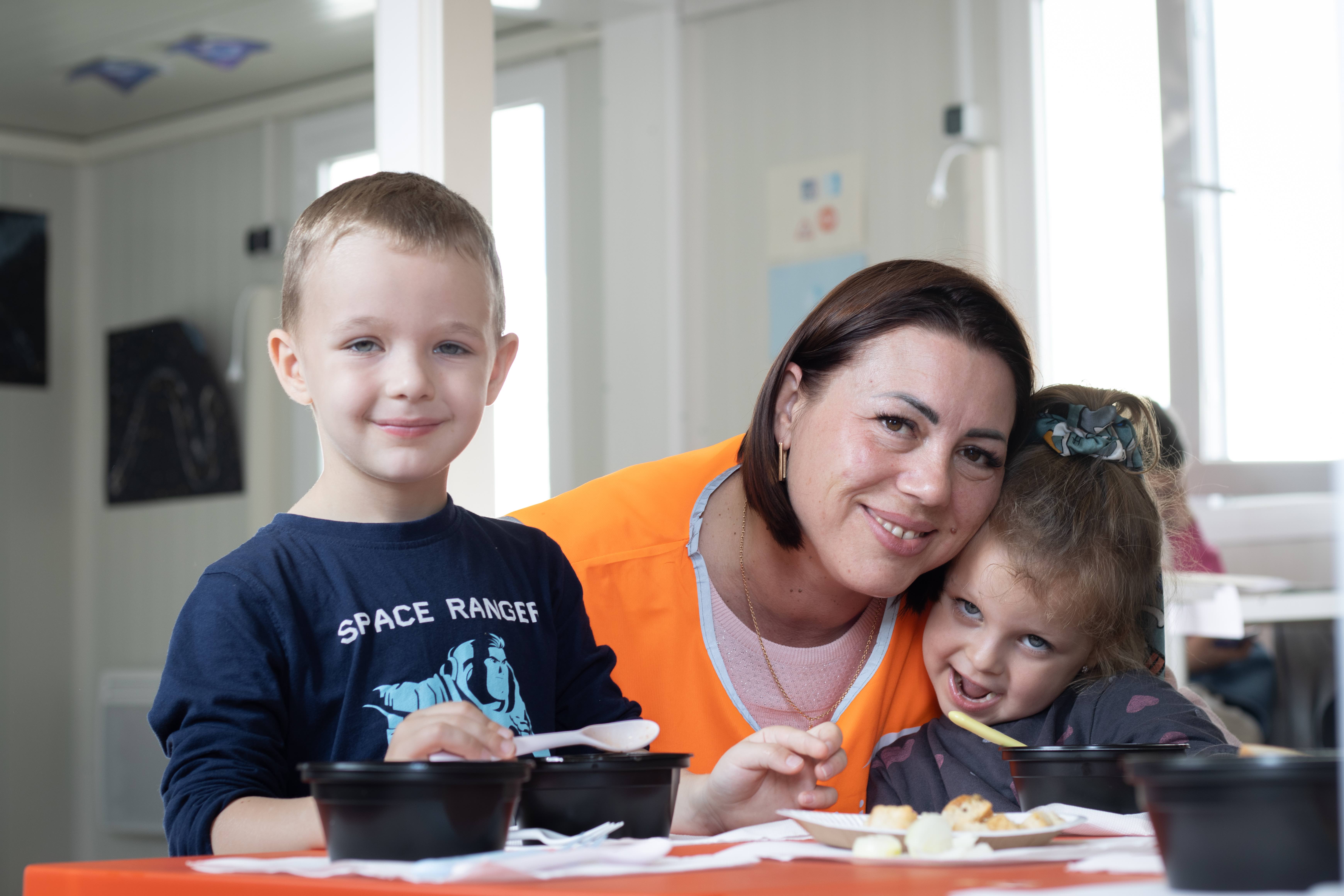 She is keen to help struggling mothers to be strong. "If you are a mother who is not afraid of difficulties and you have the desire to help your family, your country, do not just sit at home and wait for someone to come and help. Send your children to school, to kindergarten, and find an opportunity." 
With over 17.7 million in need of humanitarian aid according to UN OCHA's latest report, 7.8 million of them refugees like Krystyna and her family scattered in different neighboring countries in Europe, Krystyna said many require to be prioritized assistance. 
"I hope organizations will help as much and as long as they can to support Ukrainians who cannot support themselves for certain reasons", she concluded. World Vision's Ukraine Crisis Response in Georgia, Moldova, Romania and Ukraine has reached out to over 409,000 refugees, internally-displaced and hosts in communities to provide support for their immediate needs.
Please follow us on Facebook, Twitter and YouTube.
By Cecil Laguardia, Communications Director I Photos by Eugene Combo and Chris Lete