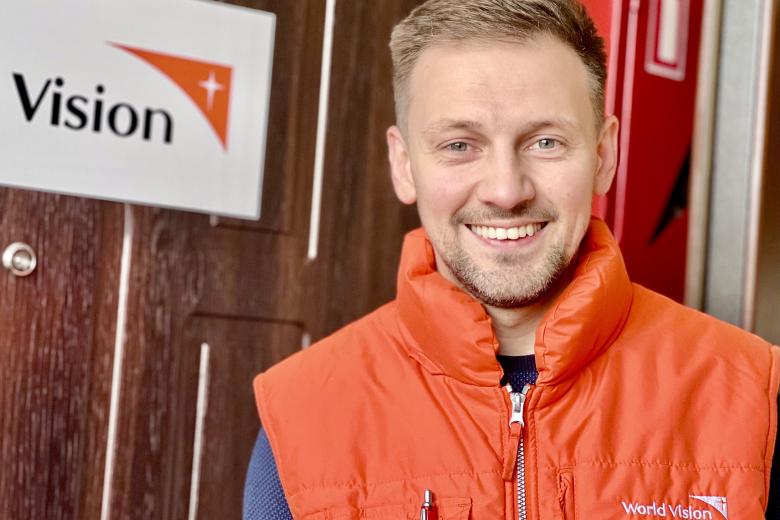 The war turned this Ukrainian chief operating officer into a dedicated humanitarian
Saturday, October 1, 2022
Ten days after the war broke out in Ukraine, Artem made a difficult decision. He sent his wife Julia and 2-year-old daughter Veronica to a safe refuge in Germany. He said, "This war split not just my family but millions more. I also worried of the effect of the consistent air alarms and frequent run to the bunker to our baby."
Moving his family in the house of his parents-in-law, which was close to the airport, he recalled with sadness that they slept in the corridor for safety. The alarms rang at least 8-10 times daily it was hard to get some decent sleep.
Leaving Ukraine was both emotionally and physically tough. By then thousands were lined up to cross the border. "Men below 60-years-old were not allowed to leave. We must serve our country", he added. Crossing can only be done on foot, Artem recalled, and took his family at least six hours to get to the Romanian side.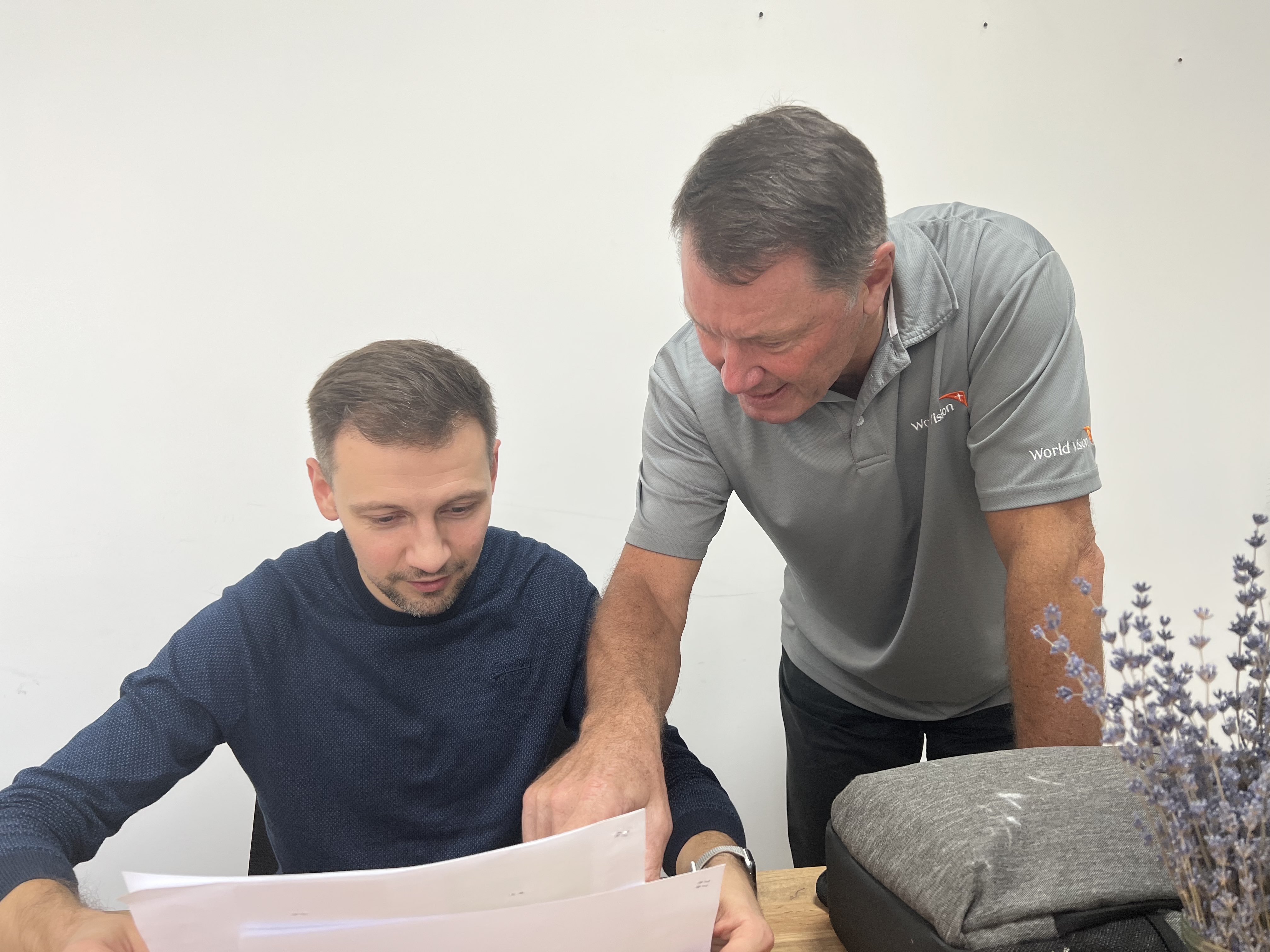 He has heard of World Vision's work in Romania before because of a relative Crenguta Barbosu who works as a project manager. She persistently convinced him to join the humanitarian operations. With the furniture business losing clients and having difficulties due to the war, he accepted the challenge and became part of the first responders who did a 3-day assessment led by James Orlando. 
From managing a furniture business overseeing production, upholstery, sales and distribution that even reached Poland and China, Artem said, "It was like stepping into a different planet doing relief operations. But I have grown to like the job. I met a lot of people, plan and supervise projects, and engage with partners."
It was like stepping into a different planet doing relief operations. But I have grown to like the job.
But what excited him the most is leading and working with his young Ukrainian team who are full of energy, eager to learn and serve. "We meet our deadlines because they do not want to stop until the work is done. There were times when I try to sneak some work on weekends, and they will insist to support me. When my family left, I focused on my work to avoid missing them," he said.
This marketing degree holder from Kyiv University has put his skills in leadership, logistics and partner relations in full practice. "From a businessman who used to focus only on my work, I now appreciated the value of a good team structure, collaboration with partners, reporting requirements, policies and even facilitating the staff's insurance coverage", Artem smiled as he made a run-down of what became his life in seven months.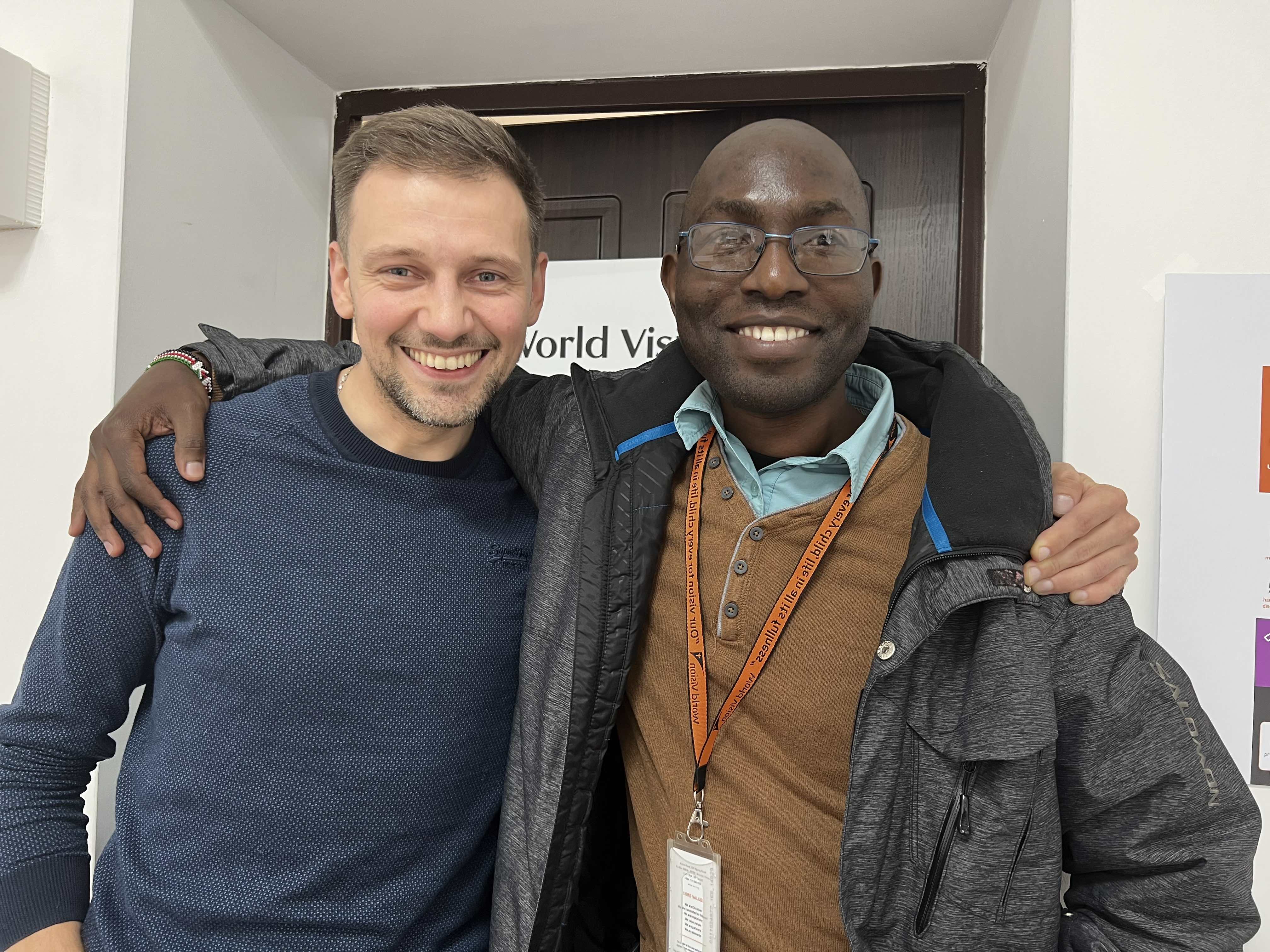 What did he learn from this war? "We must love and express it generously to our family and parents. Often, we focus on our work and neglect our family. We must find the time and balance. This lesson I want to share with everyone."
He added, "The war has created a lot of hatred. But we must learn to respect our fellow human beings and stop blaming people of what is happening around us. In everything that we do and commit, we must never give up."
Artem Sedin is World Vision Ukraine Crisis Response's Chernivtsi Area Manager in Ukraine. He was recently recognized as a Pace Setter in World Vision's 2022 Humanitarian Awards.

Story and photos by Cecil Laguardia, Communications Director