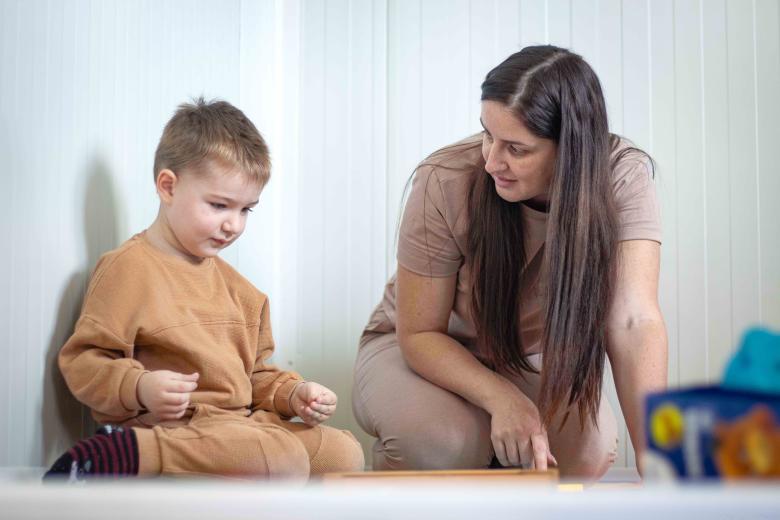 Yuliia shares family's journey from Ukraine to Romania for son's mental health
Saturday, November 5, 2022
"My son cried a lot. He cannot understand why we would hide in the bunker. He rarely spoke but when the war started, he eventually he stopped talking. That's when my husband and I decided we need to leave", said Yuliia, a young mother who works as a business coach and an executive in a cosmetics company for twenty years in Ukraine's Odesa region.
There were nights when Yuliia's son Marat wakes up crying and screaming because he kept dreaming of the bombings. As a mother, it was one of her most difficult experiences. Her once quiet life turned into daily run into the basement or the parking area of the building where they lived that served as designated bunkers at the sound of air raid alarms to warn people.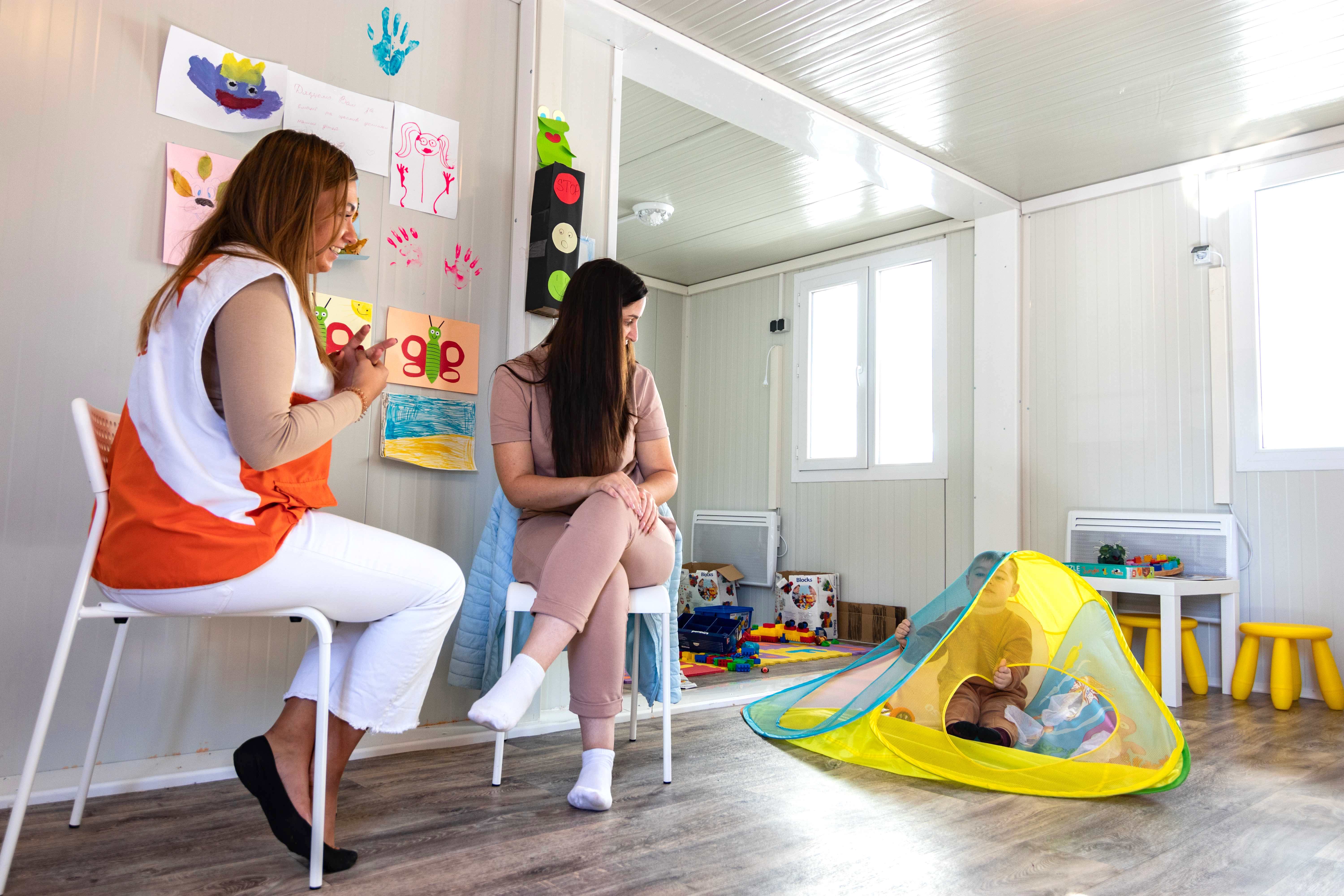 World Vision's No Peace of Mind Report found that majority of the Ukrainian parents are concerned of their children's mental health. The report also underscored results from various studies that at least 22 percent of people in conflict zones suffer mental disorders, hence, programs to address this should be a priority. 
With support from the company where she works and their team in Romania, she was assisted in settling down and finding a place to live. Yuliia turned her challenge into an opportunity transitioning to an online business coach, helping other women like her learn and get equipped on business development. "I actually became useful to those who stayed in Ukraine, reaching out and supporting them through my skills", she added.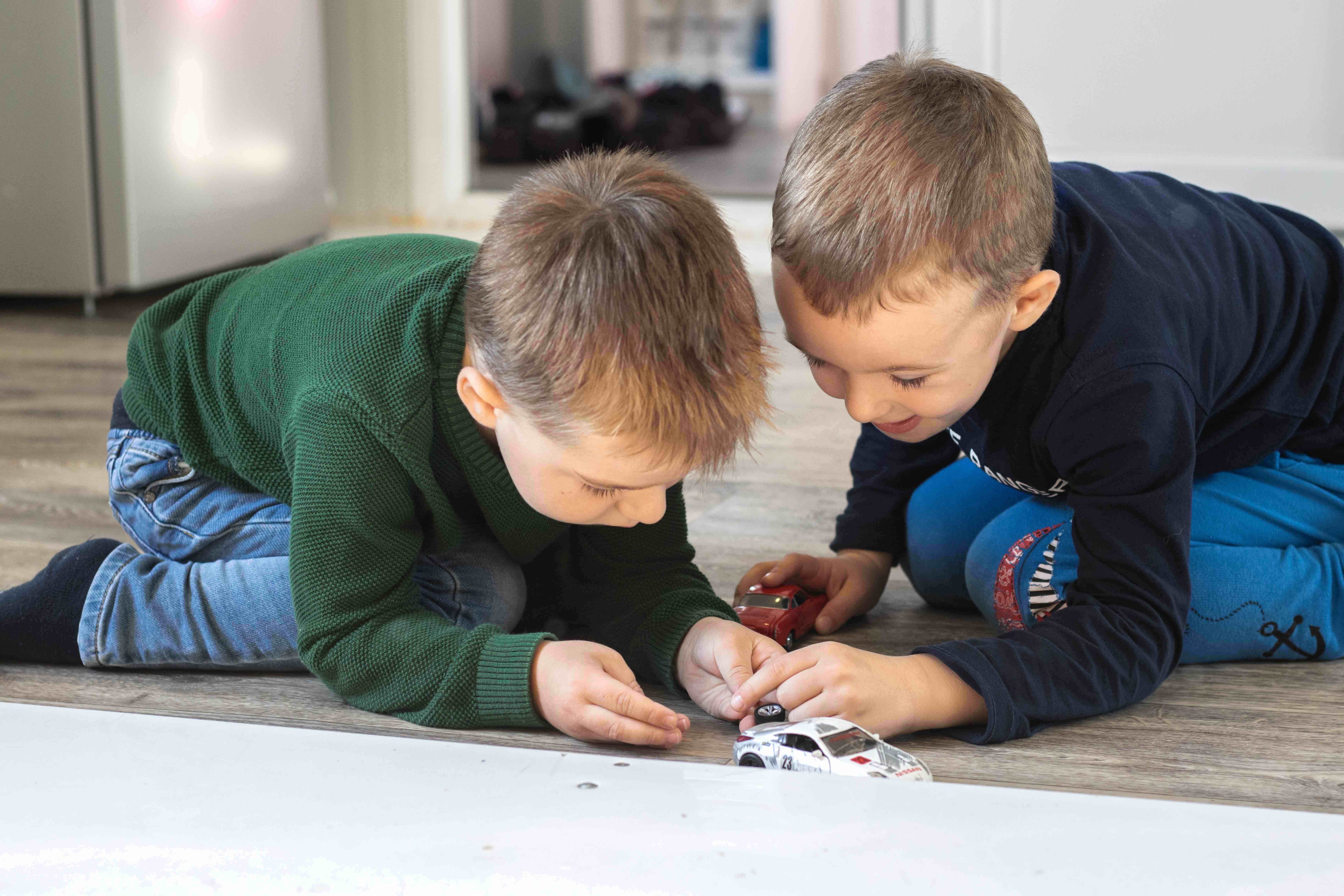 She found World Vision's child-friendly space for Marat to play, learn and interact with other children. "I was also allowed to do my work in the place, so I get to follow his activities and support him. He is beginning to adapt and speaks few words in English. He always wants to come every day and play. He has new friends", she added. Marat can now communicate in Romanian, English and Ukrainian.
At first Marat often said that its time for us to go home in Odesa as he pointed the clock in the wall or in my husband's watch. Now he stopped, but still asks for his grandparents.
 But Yuliia said Marat asks for his grandparents left behind in Odesa frequently. "He often called for his grandma and grandpa and cannot understand why they did not come with us. It was also a difficult decision for us, but we are worried of the impact of the bombings and air alarms to his mental health", Yuliia explained.
She has observed that until now, Marat liked to hide under the table, build a fort and stay inside a tent. "He was not like this before. I only noticed when the war started." Yuliia found the Romanians very friendly and calm.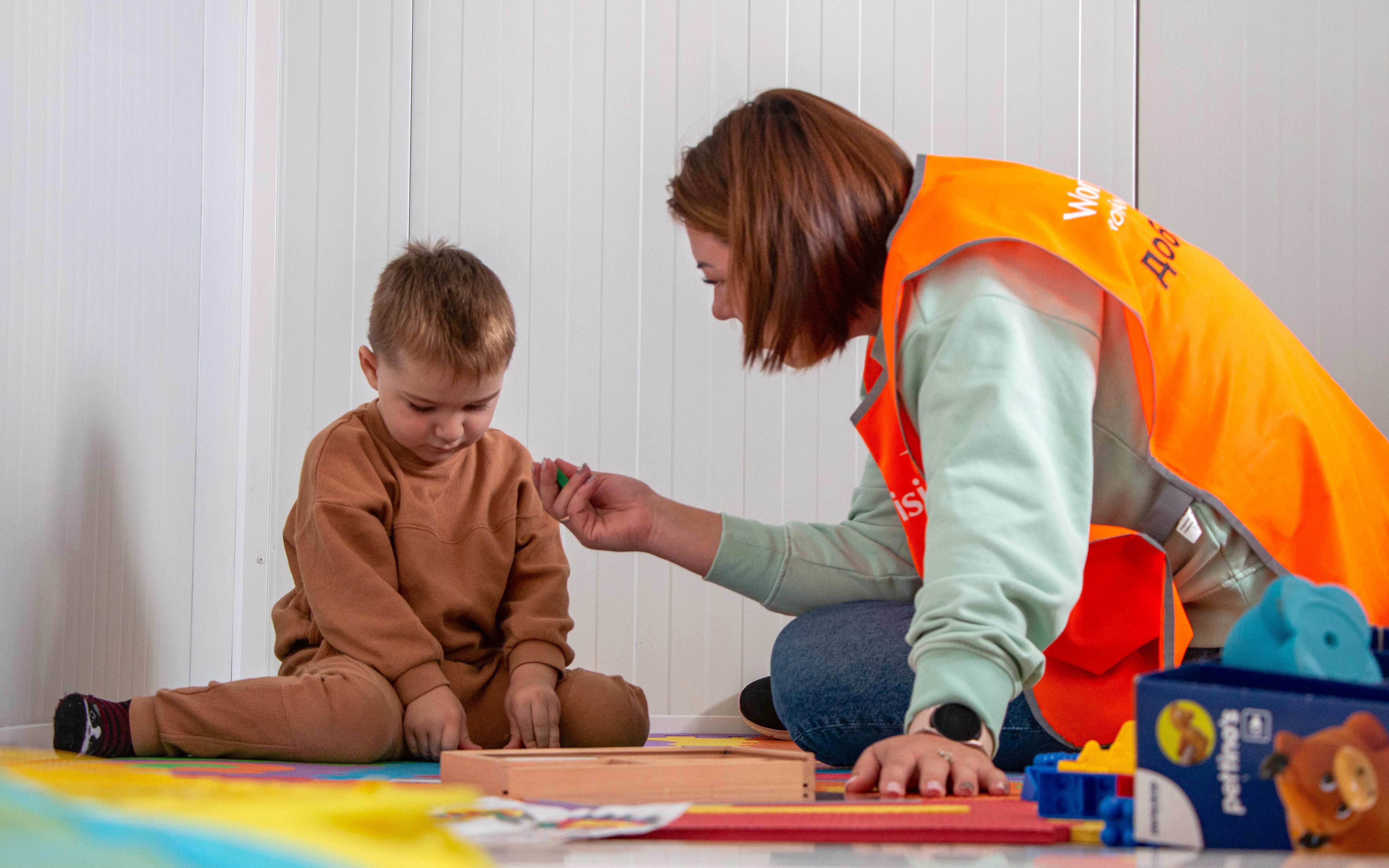 "At first Marat often said that its time for us to go home in Odesa as he pointed the clock in the wall or in my husband's watch. Now he stopped but still asks for his grandparents."
Yuliia and her husband started to adjust looking for job options. They lost their business when the war started. "I am grateful that there is a safe space for my son to stay. This free day care service which is a big help because I cannot afford a babysitter at this time while I work online. Marat loves Irina and Brandusha who take care of the children."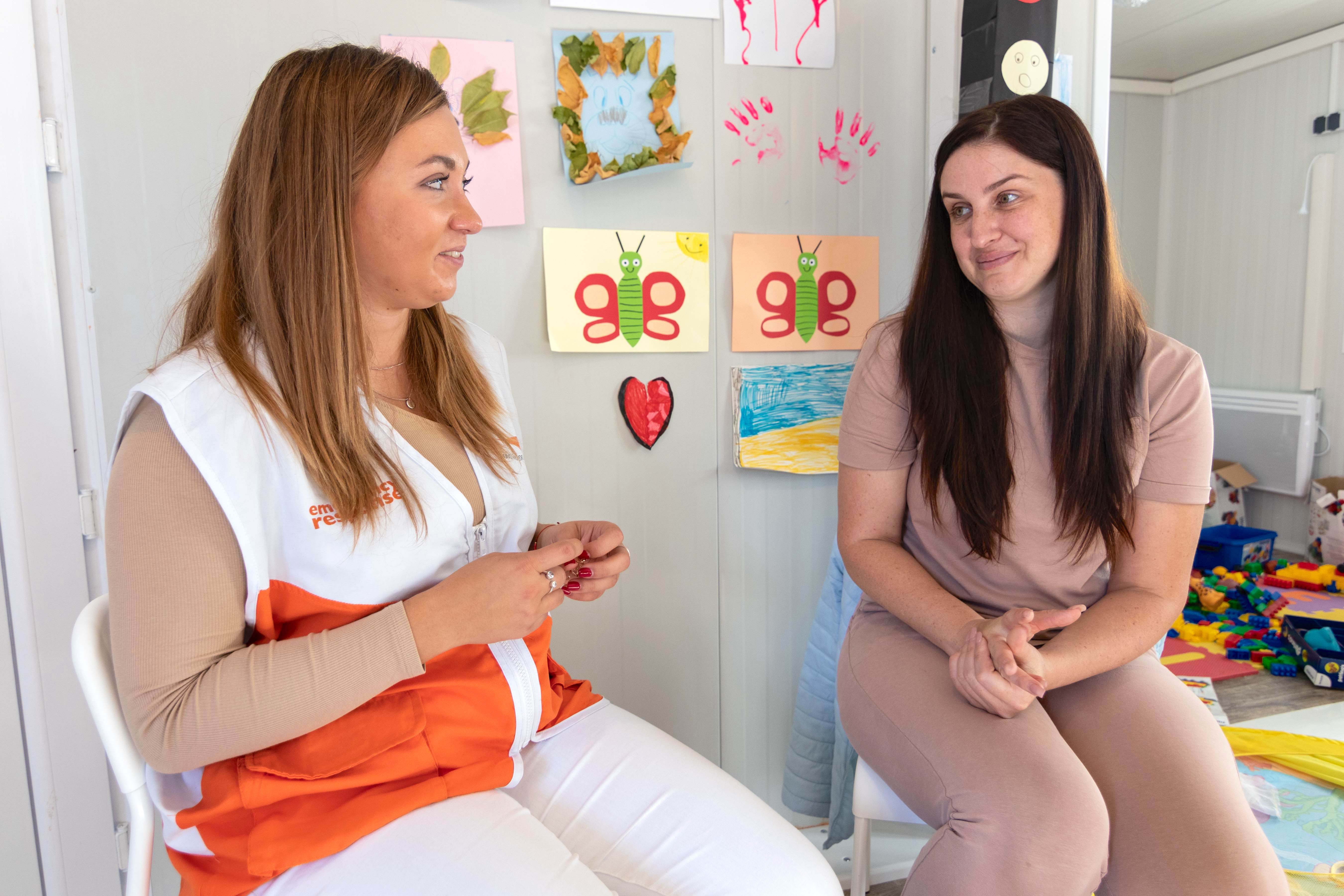 Yuliia added that she was able to get some supplies like food and diapers, from the humanitarian hub in RomExpo, as well as cash assistance to supplement their income for Marat's needs. "I want to say great thanks to World Vision because my child is happy. That is the main thing if my child is happy then I am happy. The support of the people is very important, and I want to say thank you for everything", Yuliia concludes.
World Vision's response to the Ukraine crisis in Ukraine, Romania, Moldova and Georgia has reached 360,718 people, nearly 100,000 of them those who have fled in Romania.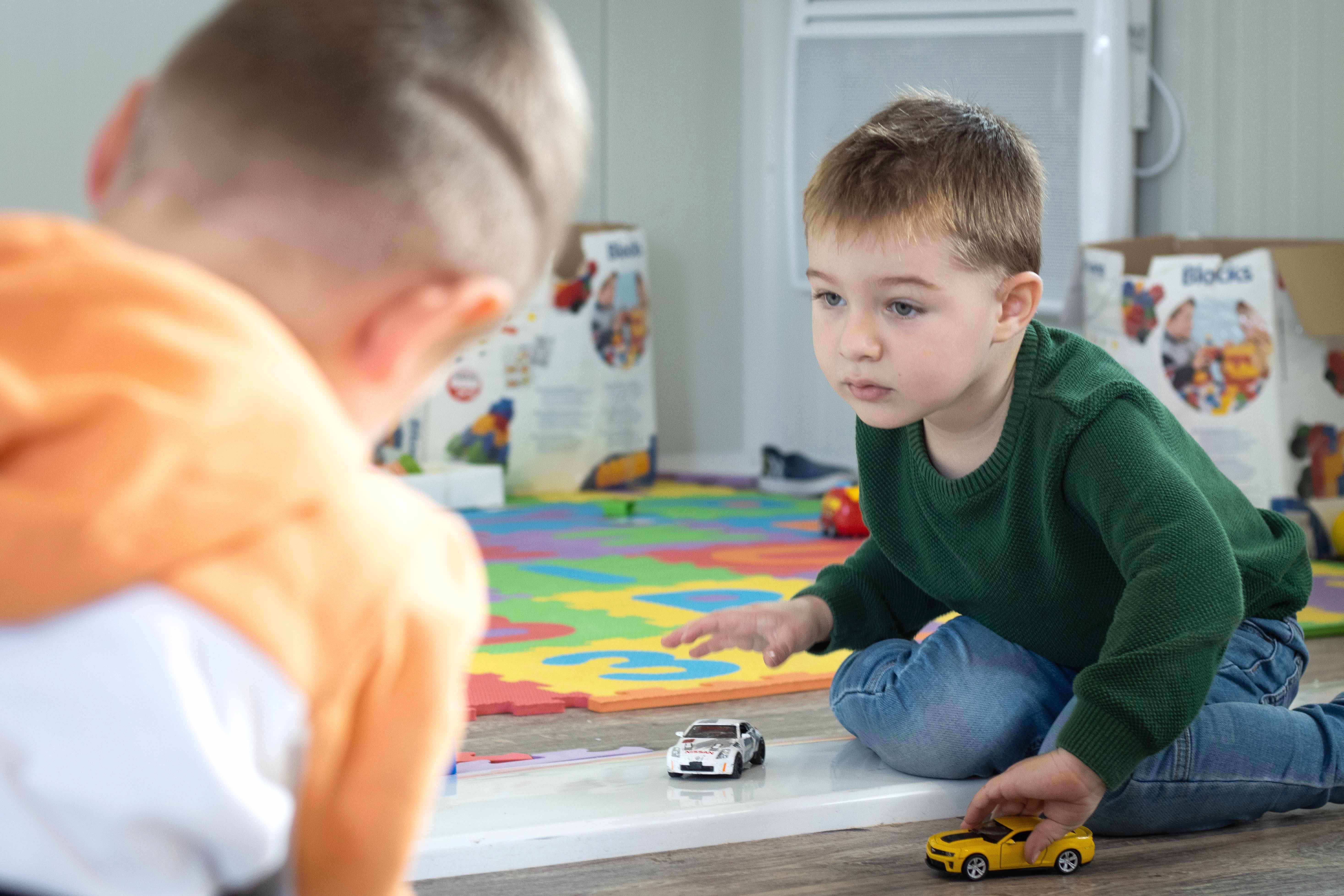 By Cecil Laguardia, Communications Director I Photos by Eugene Combo and Chris Lete/World Vision