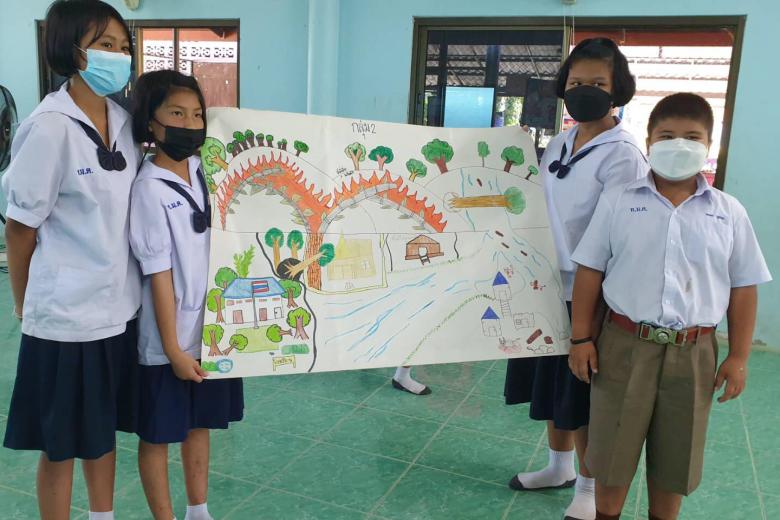 Equip children to protect themselves and their loved ones from "close-to-home disasters"
Tuesday, November 8, 2022
"Wildfires in the community break out during February to April. The forest by the hill is full of grass and bamboo which are the fuel to the wildfires," explain the students in Thong Pha Phum Project, Kanchanaburi Province, Thailand when presenting their drawing of risk areas and safe places in the community should a disaster strikes.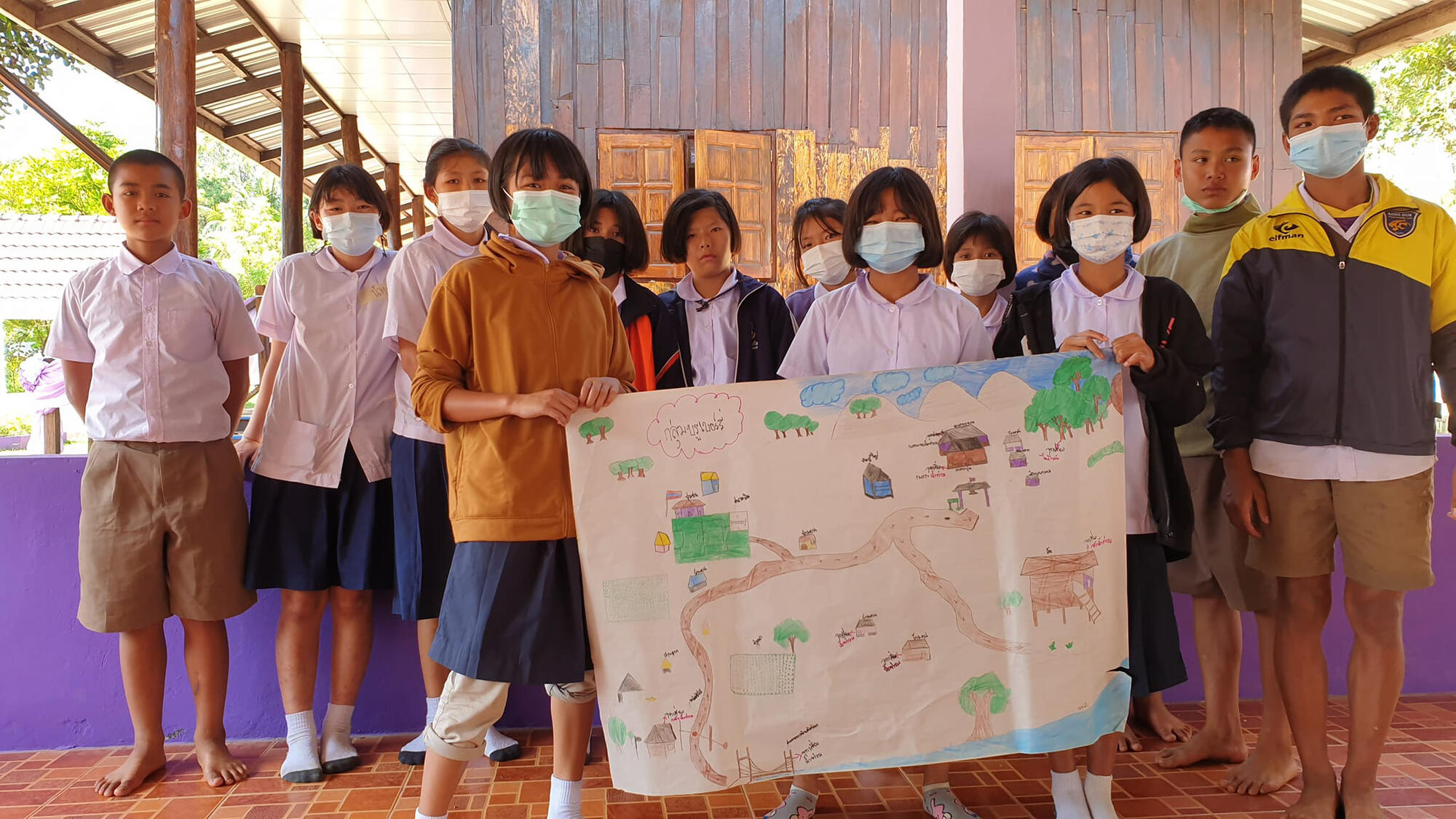 Meanwhile, the disaster risk for children and communities in Sangkhla Buri Project is flash flood. "Our village and school are located on a high mountain near the Song Karia canal. It is the traditional way of life to settle in a village near a water source. Our village is very beautiful, especially in the rainy season and winter. But I do not like the rainy season because when it rains heavily and continuously for days in the mountains, a heavy flash flood from will strike. I remember my school and village were severely hit in 2018," shared Cho, a sixth-grader representative from a school in the Project.
With aim to equip children with disaster preparedness skills, World Vision Thailand works to pass on the knowledge and drive community readiness to keep children and the whole community safe during disasters. We collaborate with parents, teachers, community leaders, and representatives from local government to establish school-based Community Disaster Management Committees, which serve as the coordination centre that ensures community disaster preparedness.
Child voices on community disaster risks will be heard by the Community Disaster Management Committee and integrated into the community disaster management plans.
World Vision believes that girls and boys, regardless of their backgrounds, are key change makers, partners in their own and their community's development, and champions for children's rights. We proactively and attentively listen to children to understand their needs and take into account their recommendations as we seek to build disaster-resilient communities across Asia Pacific, especially in communities severely affected by environmental degradation and climate change.