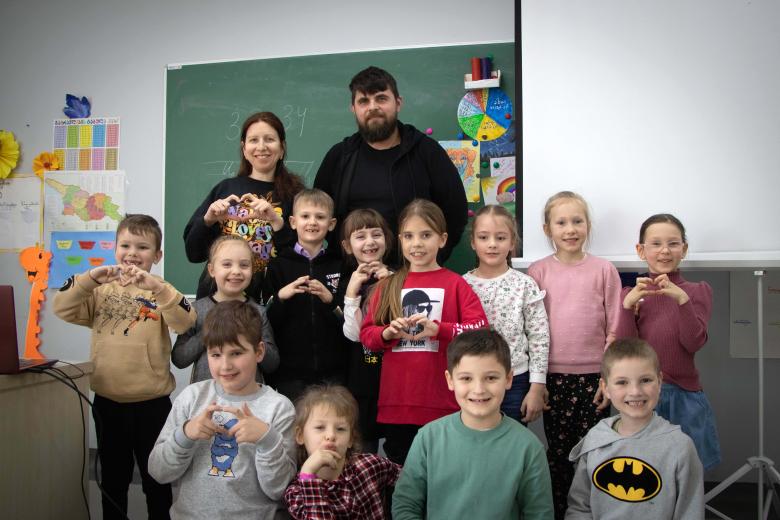 Learning activities help restore stolen childhood of Ukrainian children who fled in Georgia
Tuesday, February 14, 2023
A teacher and a father, 36-year-old Volodymyr Chernykh believes that physical classes and socializing with fellow students is crucial for the Ukrainian children who fled the country due to the ongoing war.
It allows them to continue learning, develop a sense of normality, and engage with others. Due to the war, nearly five million Ukranians, fled in neighboring countries. Over 17 million are in need of urgent humanitarian assistance.
One of them is Chernykh, a former elementary school teacher and vice principal in Odesa, Ukraine, who now found himself in Tbilisi, Georgia as a refugee.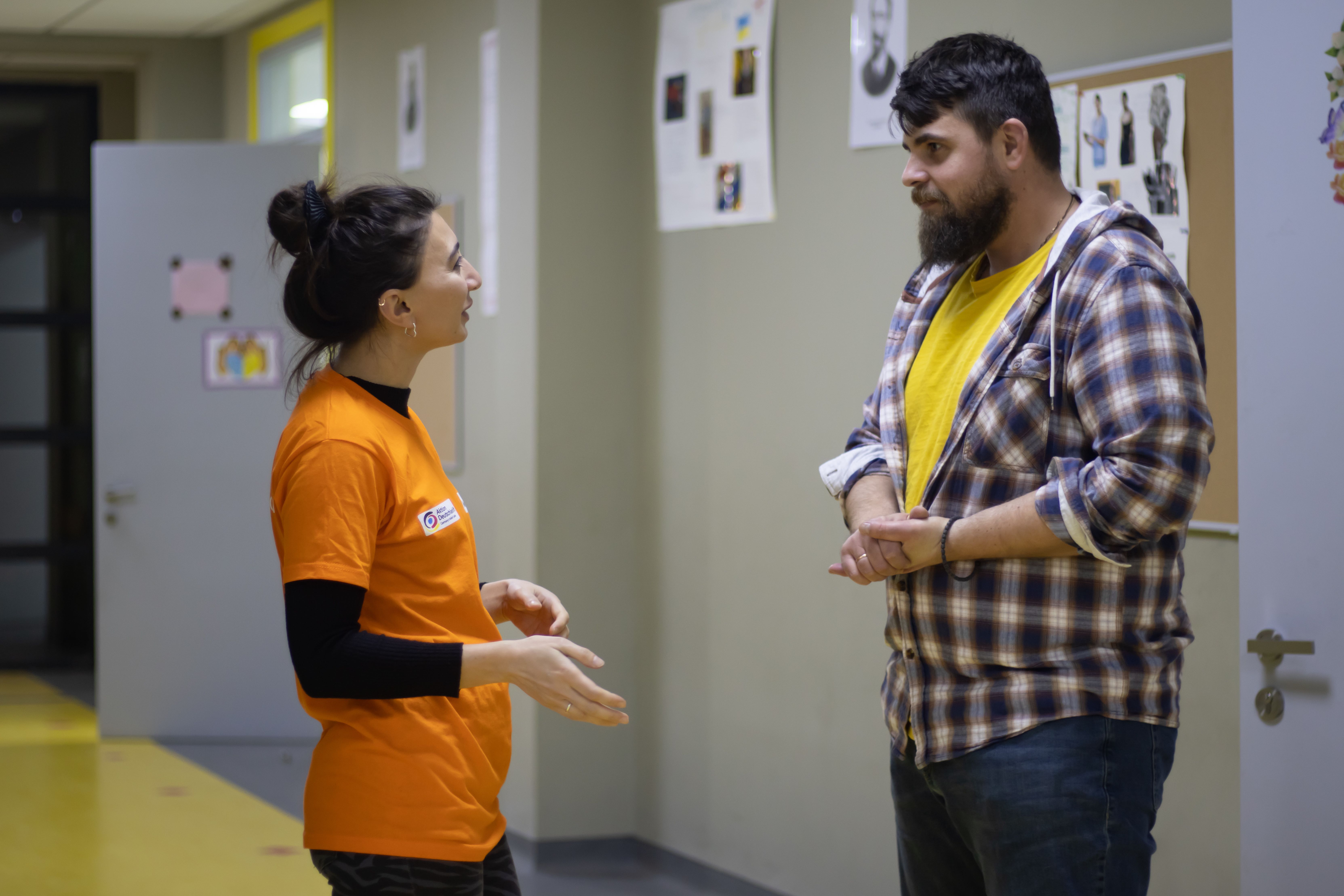 Despite the challenges, he found a new opportunity to continue his passion for education serving as a coordinator of the Ukrainian sector of a public primary school in central Tbilisi.
Seeing the children in his class and observing their progress is a source of inspiration and hope for Chernykh, who says, "When I teach these children, I am amazed to observe how quickly they begin to forget about the war and suffering around it."
The establishment of the Ukrainian education sector in Georgia is a great help to Ukrainian refugees who want to continue their education in a formal setting.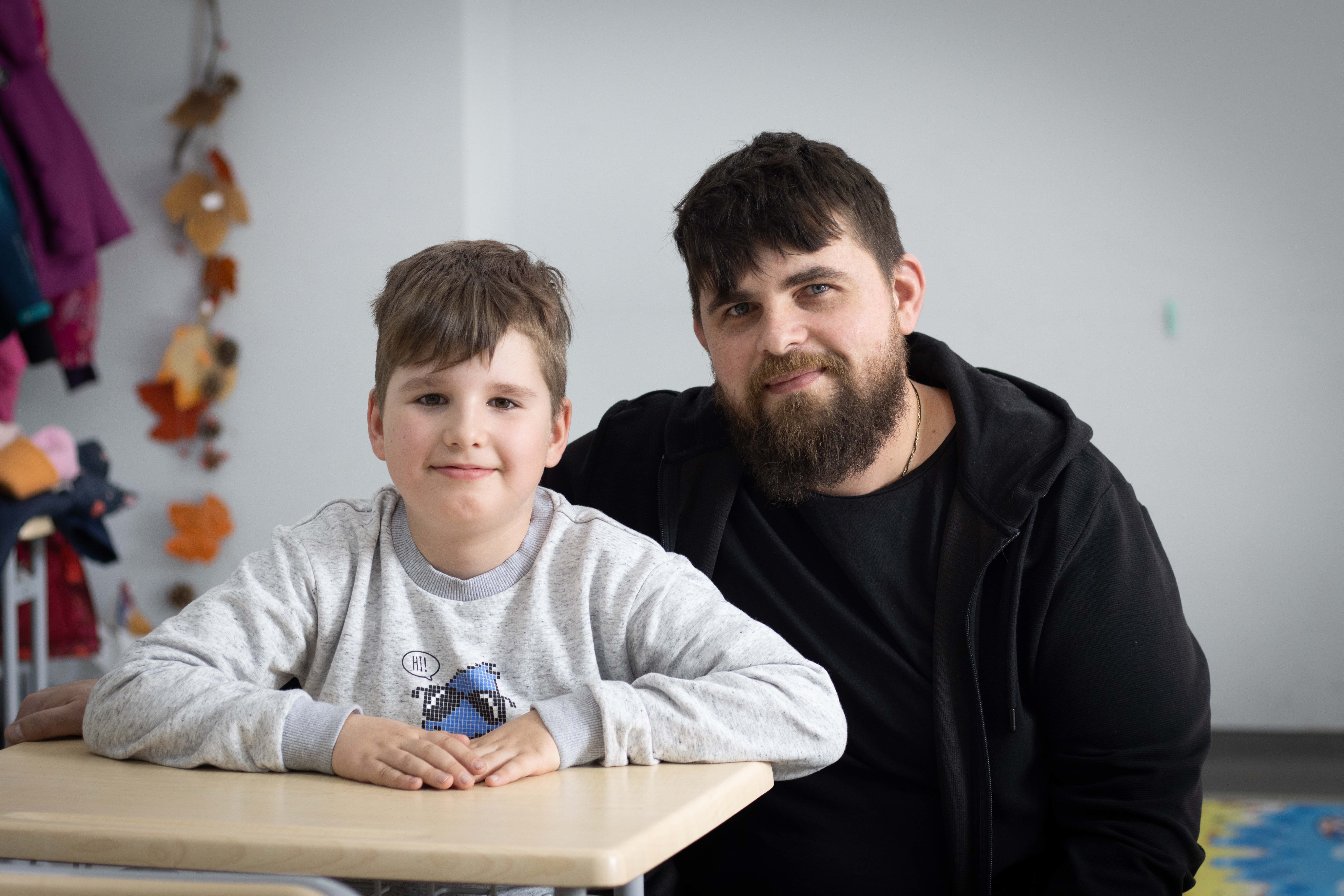 It allows them to follow the Ukrainian curriculum instead of taking online classes. As a result, students can smoothly transition back to the Ukrainian education system in the future.
When the sector first opened in Tbilisi, obtaining Ukrainian books and workbooks was a challenge. World Vision stepped in to provide educational materials and kits, as well as hold psychosocial therapy for the students. 
More than 2000 children benefited from educational and psychosocial assistance within the Ukraine Crisis Response program with funding support from Aktion Deutschland Hilft (ADH).
My child who also attends this school together with other Ukrainian children began to forget what the sound of the siren was, they only hear the sound of the school bells.
The therapy sessions, including mythodrama, music, and dance therapy, have received positive feedback from both students and parents.
Speaking about his experiences during the war and leaving Ukraine is an emotional subject for Chernykh. He recalls a particularly heart-wrenching moment when his six-year-old child woke up crying in the middle of the night during the first sirens of the war.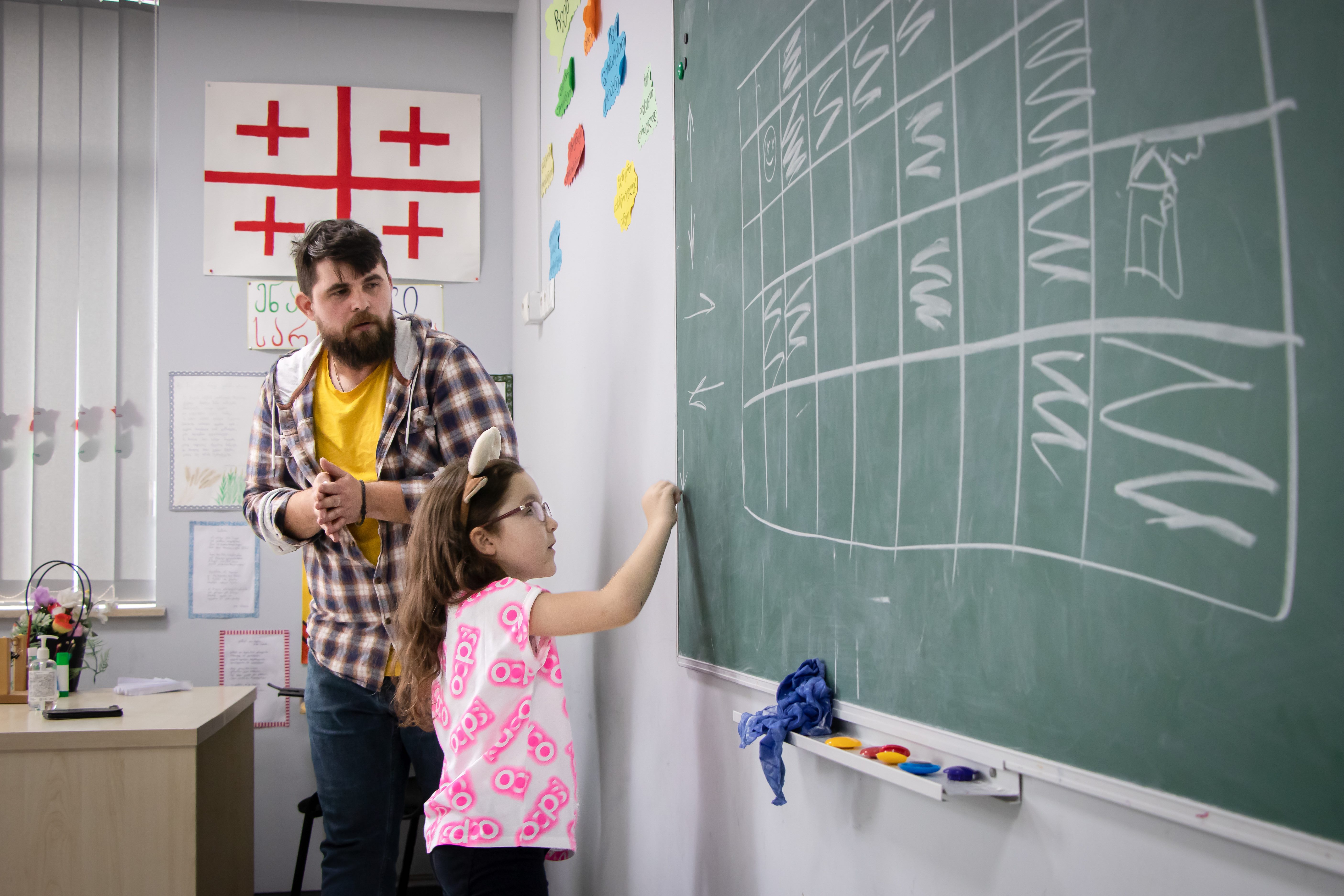 His son Heorhii began crying and he struggled to explain what was going on. The child said, "Dad, I don't want us to die". That moment made him realize the most important thing in his life; for him, it was his child. He decided to pack their bags and on May 25, his family crossed the Georgian border. His son's life and education matter most to him. 
"My child who also attends this school together with other Ukrainian children began to forget what the sound of the siren was, they only hear the sound of the school bells", he said.
"They forgot how it is to hide in basements or bomb shelters, how scary it is to fear for your own life. Now they are studying, they are playing and they feel safe," added Chernykh.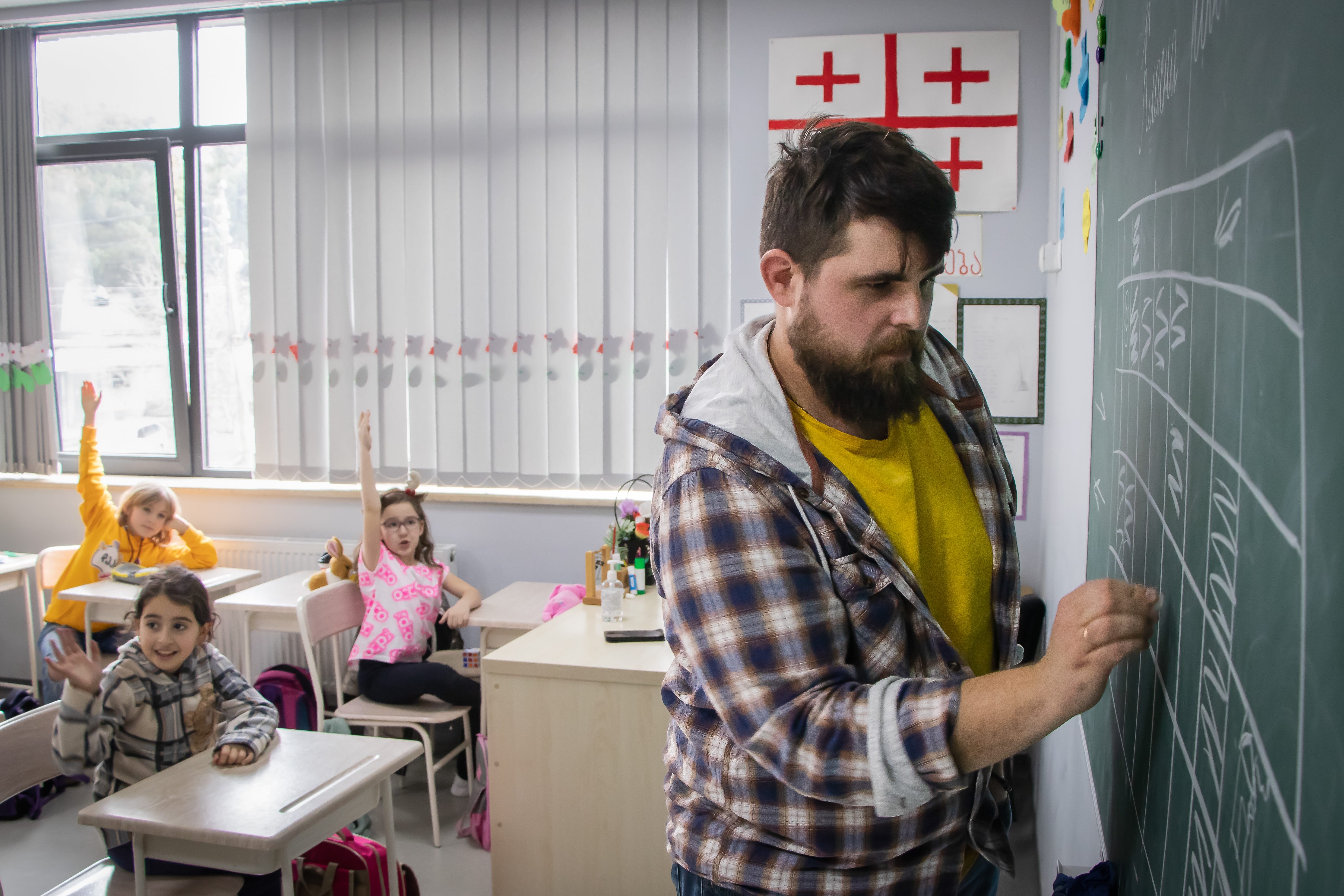 He added, "The most important thing is that Georgia and many organizations have returned their stolen childhood, their right to leisure, and their right to education. You all have found a way to return those things to Ukrainian children."
Despite the challenges, Chernykh is passionate about his role as a teacher and treat his Ukrainian students like his own. He remains hopeful and optimistic. He says, "I hope the war will end, and we will return to Ukraine, to our relatives, to our houses, to our pets, to our schools."
Until then, he continues to provide a safe and supportive learning environment for the Ukrainian children in Tbilisi, Georgia.
Story by Eugene Combo I Photos by Eugene Combo and Chris Lete, UCR Communications