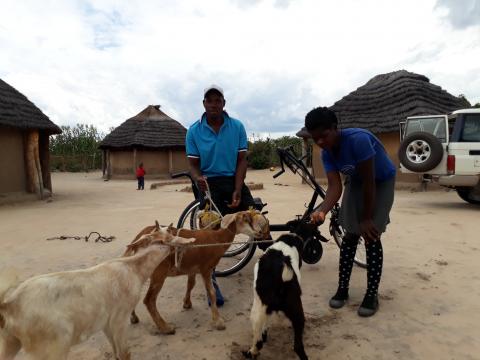 Humanitarians at heart: A story of World Vision staff's compassion and cooperation
Monday, June 1, 2020
Among the different ethnic communities in Zimbabwe, societal status is quite important. One's status dictates how people interact with you and even how valuable your opinion is at community gatherings. Your status influences the weight your promise has, the person you can marry and the circles you can comfortably be part of. A man who struggles to make a living on daily basis, has nothing to his name and sometimes crawls through the dust to travel from one place to another is usually looked down upon by society. This was who Phathisani Sibanda had become.
Deep in Lupane, a hot, arid area in Matabeleland North, Phathisani grew up in Menyezwa ward, fully able-bodied, but was born epileptic. An energetic and hard-working young man of 28 years, Phathisani worked as an all-round manual labourer. He worked in gardens and took on domestic chores to earn a living. He wasn't afraid of hard work. Early in 2019, he had an epileptic seizure while he was asleep next to the cooking fire in his aunt's house and burnt his feet. Unable to use his feet afterwards, Phathisani bandaged his knees and took to walking on his knees. At times when that became too tiring, he would crawl. Unhindered by his inability to walk as he used to, he continued to take on temporary jobs to earn an income.
Phathisani' story changed when he met World Vision Menyezwa Area Programme staffer, Sibongumusa Ncube by the roadside. Touched by Phathisani's plight, Sibongumusa appealed to fellow World Vision staff in Bulawayo for donations. As a result, they raised approximately US$100 for Phathisani, which he used to buy three goats. Owning livestock is a source of wealth in the long term; if he were to successfully breed the goats, then he could sell them on the market as meat or livestock and earn an income.  
To relieve him of walking long distances on his knees, World Vision's Menyezwa Area Programme collaborated with the Disability Development Services to donate a tricycle to Phathisani. The donation gave him renewed hope, as he can now move around with ease. Filled with excitement, Phathisani said that his societal status has changed. "Who would have thought I would own livestock? My status has been enhanced. Perhaps I can now marry someone so that she cooks and takes care of me. I think no lady will reject my proposal now because I am no longer using my hands and knees to walk," he said with a smile on his face.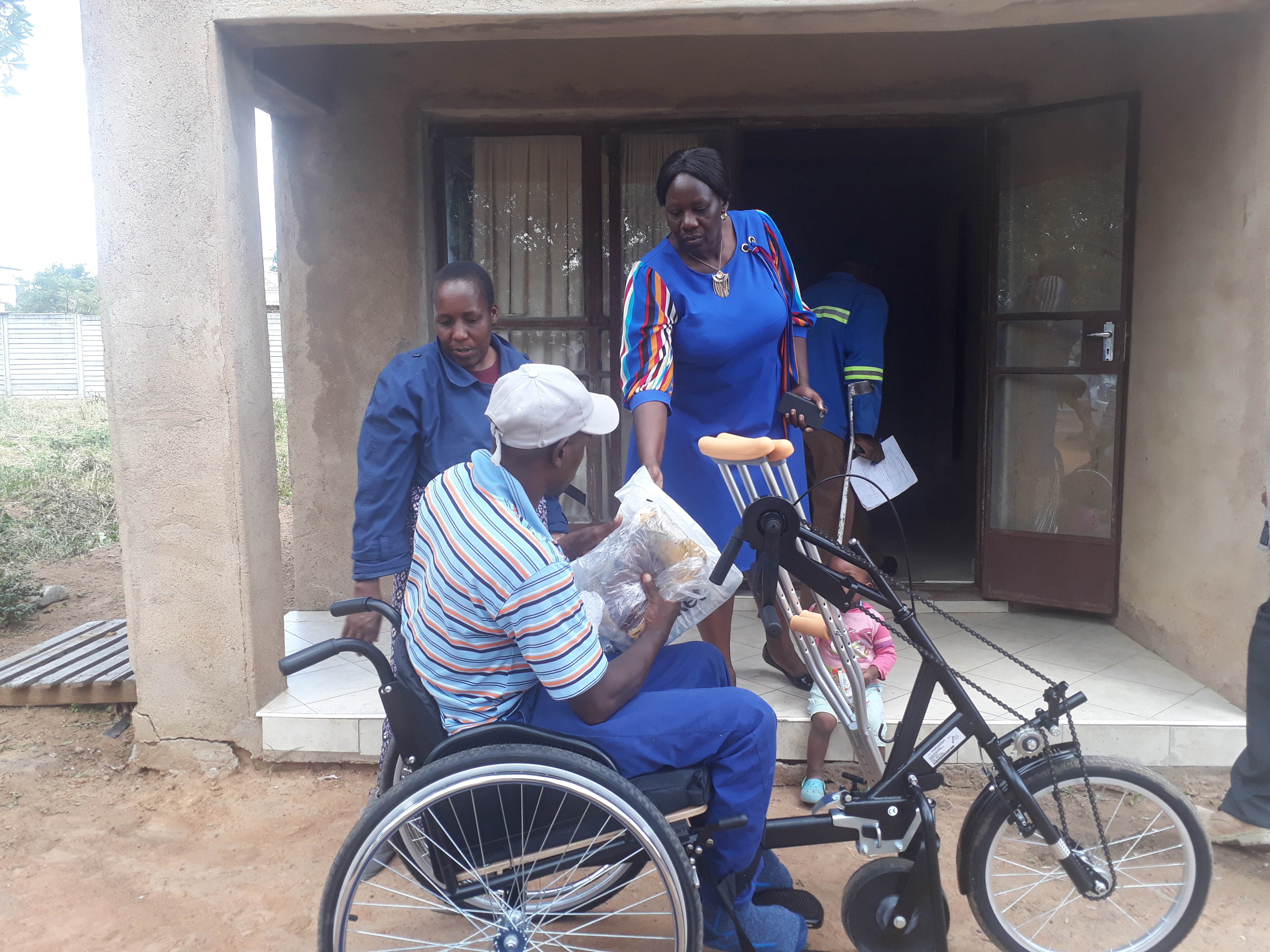 Life for Phathisani will never be the same again, it has changed for the better. Taking on numerous temporary jobs could soon be a distant memory for him, now that he owns livestock. In rural communities keeping livestock is considered as an important economic and socio-cultural activity for the well-being of households. They are a source of income when they are bred and a bank for asset savings.
It truly is the kindness of strangers that can alter a person's life. And the World Vison staff in Menyezwa have demonstrated that although humanitarians do get paid to extend a helping hand, outside of their jobs, most of them are just everyday people with everyday problems, but with special hearts to serve!