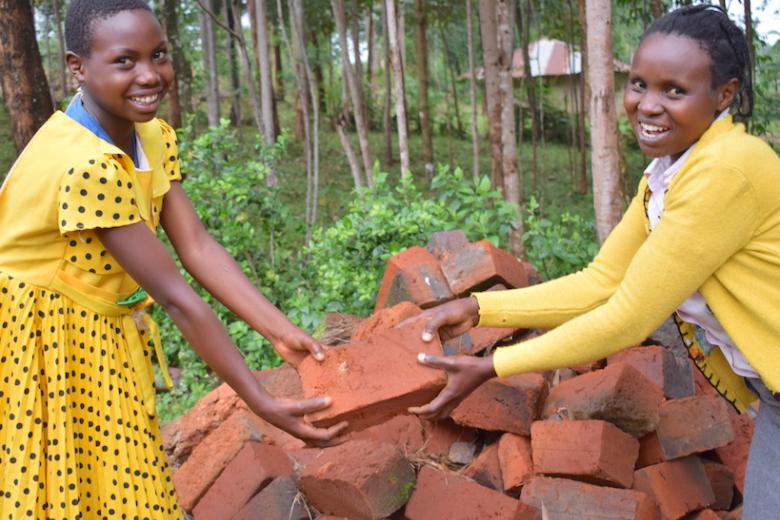 'I run a thriving brick making business, thanks to my savings group'
Saturday, November 14, 2020
By Sarah Ooko, World Vision Senior Communications and Media Officer, Kenya
Twenty seven-year-old Annah lost her mother six years ago. Since her father had abandoned the family many years ago, Annah and her siblings were distraught.
"Mum was the one who used to take care of us and pay school fees. Now she was no more. I had to step in and be there from my child and siblings, yet we didn't have enough money," she says at their home in Nyamusi, Kenya.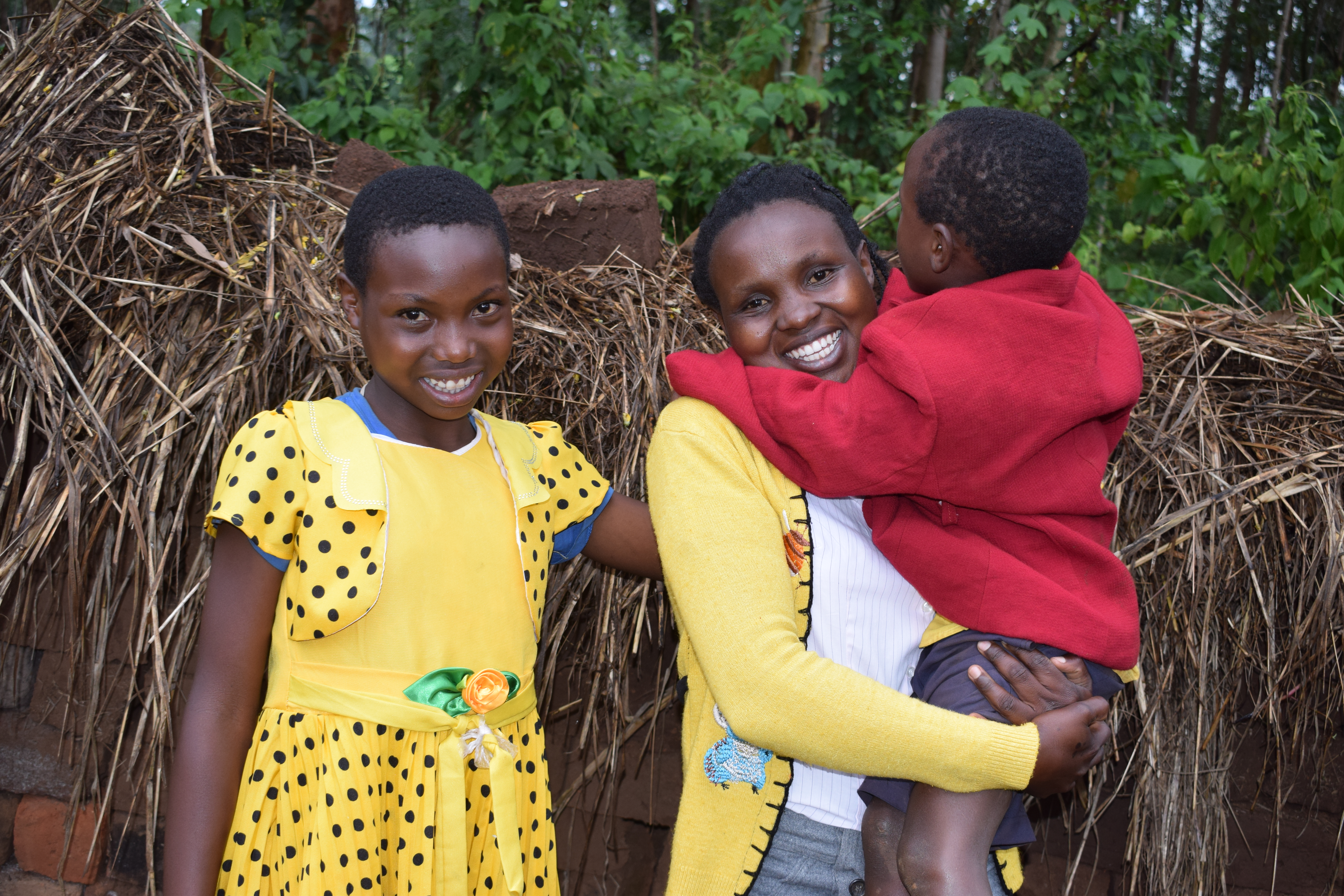 To make ends meet, Annah would rely on casual work in people's farms. But the returns were not promising.
"I would make money then all of the cash would be swallowed in house expenses with nothing left behind," she recalls.
During this low period in her life, Annah was privileged to receive training on World Vision's economic empowerment model known as Savings for Transformation (S4T).
Through this model, poverty stricken communities in marginalised areas are encouraged and supported to form groups where they collectively contribute funds and loan each other.
After the training, Annah formed a group with ten women in her village.
"We encouraged ourselves to contribute money to our kitty each day, from the profit we got through our different income generating activities – no matter how little it was," she notes.
As a result of financial savings made in the group, as well as lessons on entrepreneurship and good business skills that she received from World Vision, Annah was motivated to venture into a more profitable business.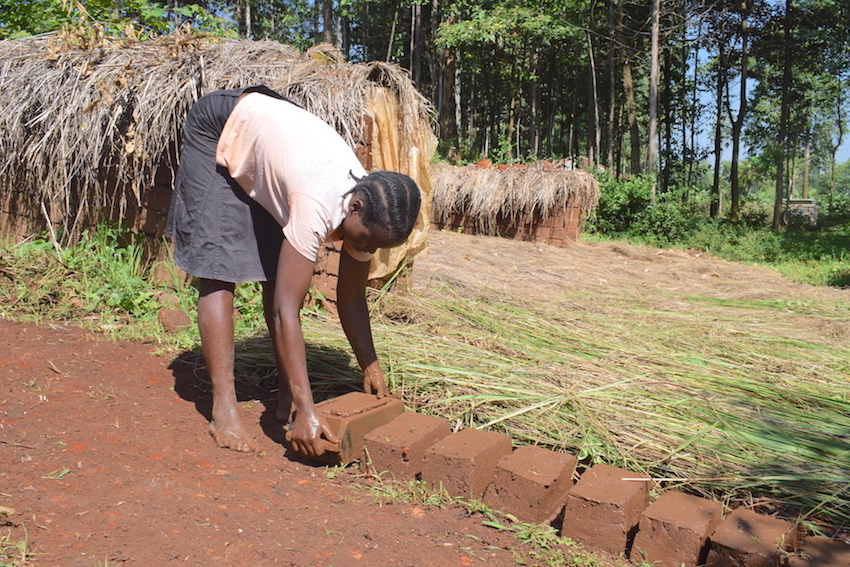 "I got a loan from the group. This gave me capital to start the brick making business that I am currently involved in.  I chose this business because the soil used for making bricks is found in plenty here. There's also a ready market for the product," she says.
The business has since grown, enabling Annah to make close to KSh.100,000 (USD 1000) each year. She has also employed ten people who help her to make the bricks.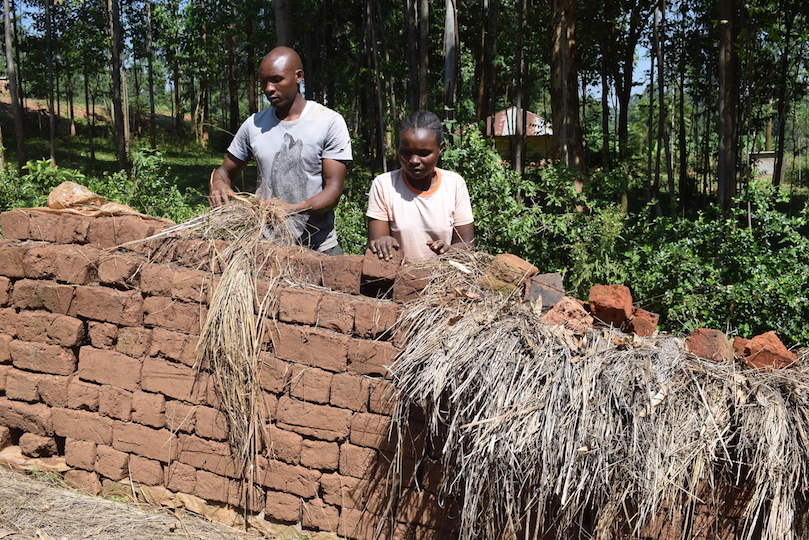 The profits from the brick making business have enabled Annah to take good care of her child and her four siblings.
"I am their father and mother. I am all they have. Therefore, I work hard to ensure that they go to school, get food and dress well," notes Annah.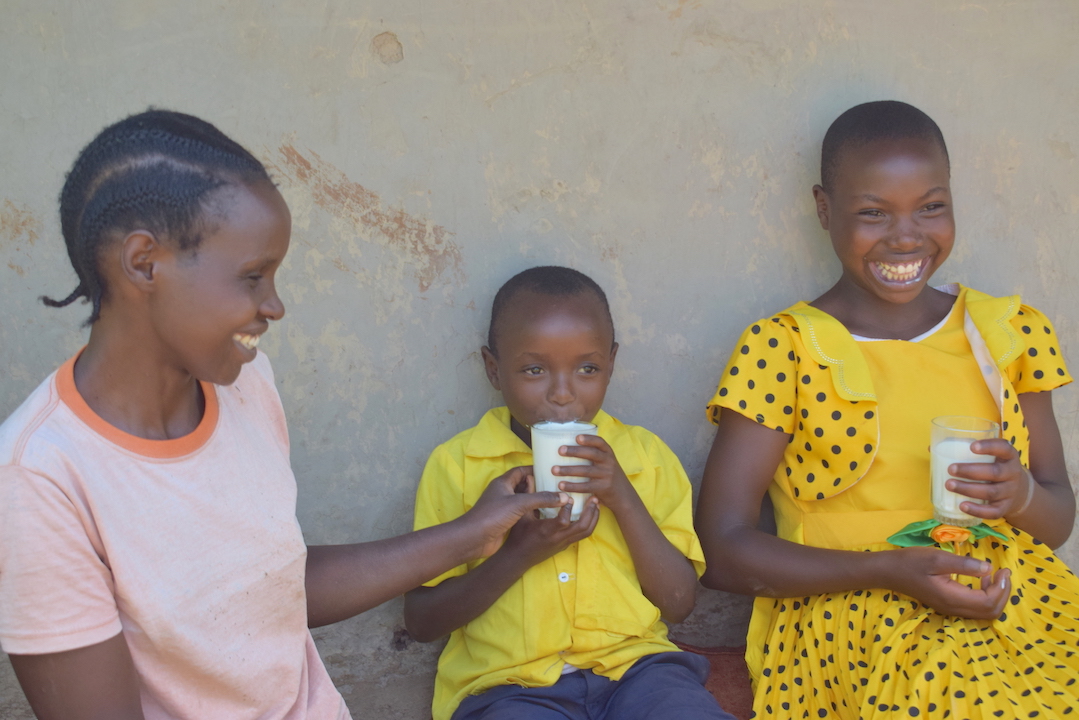 To raise additional income, Annah has used some of the proceeds from the brick business to venture into vegetable farming, maize growing and livestock keeping (sheep, goats and chicken).
"Farming gives us nutritious food to eat at home. We also sell some of the crops and animal products to get money," she says.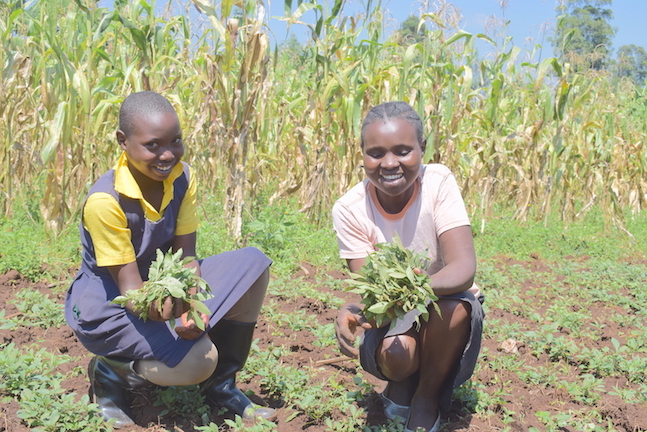 With the aim of enabling other needy families to have a life changing experience like hers, Annah has taken it upon herself to cascade the S4T model to vulnerable members of her community.
"I share the knowledge that I got from World Vision with widows, single mothers and orphaned children who are poor and suffering just as we were when my mum died," notes Annah.
She adds: "Many of them are now successful and running profitable business, thanks to the S4T groups they formed after I trained them. They have also spread the knowledge to other needy people. So, our community has many S4T groups that have helped people fight poverty and take good care of their children. This gives me so much joy."
By venturing into the brick making business that is largely dominated by men and becoming successful in it, Annah has become a source of inspiration and hope for girls and women in her community.
"Single mothers are despised and shunned in this community. Because of this, I used to be ashamed and suffered from a very low self-esteem. But the success of my business and life skills training that I gained from World Vision boosted my confidence and helped me to believe in myself.  Now I don't need to hide because people respect me in the community. They no longer see single mothers or unmarried women as useless," she states.