In Kalehe, girls have now an ablution block
Friday, September 30, 2022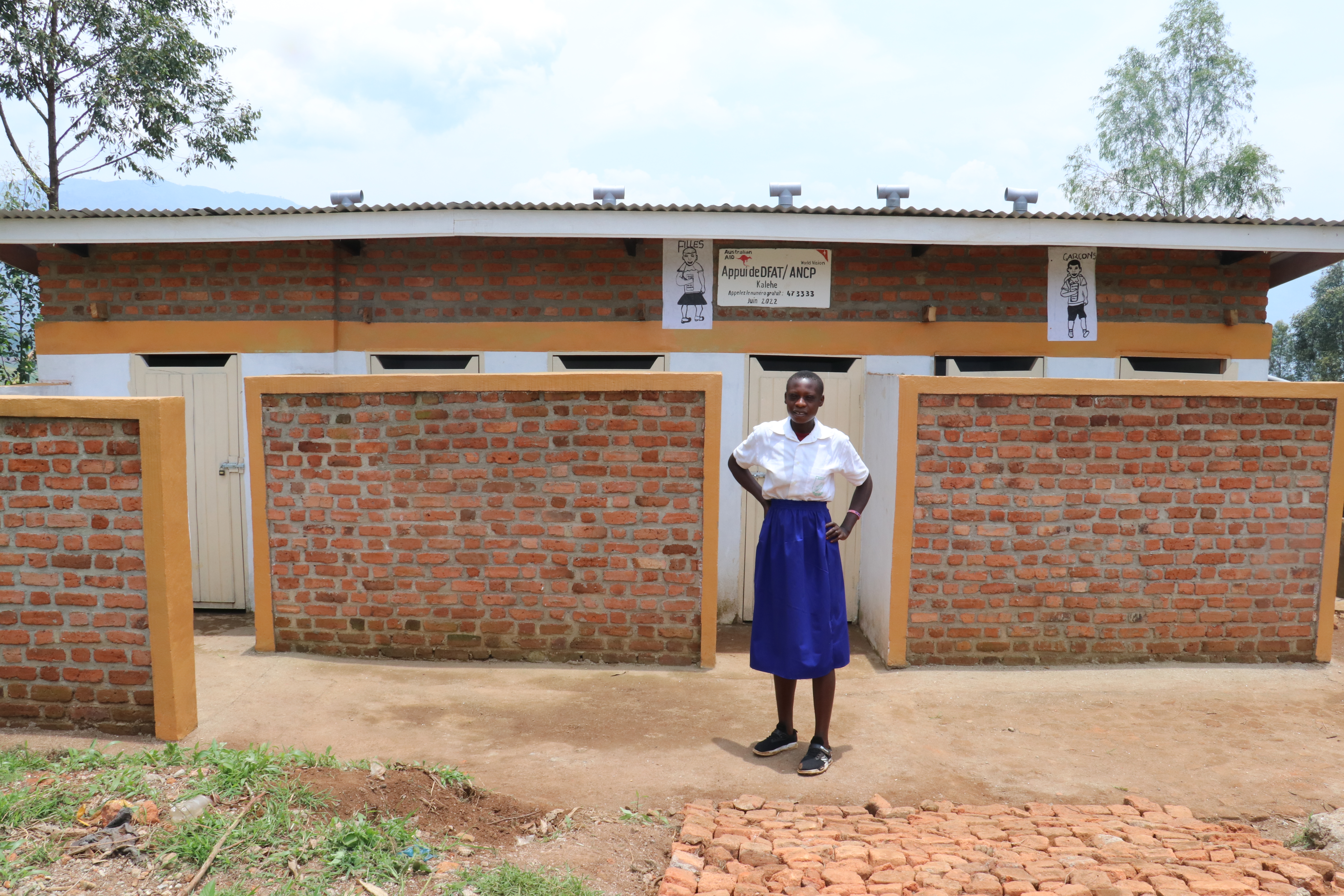 By Jean-Baptiste Mirindi, World Vision DRC SBCC Officer
Vanessa, 15, is a sixth-grader at a local Primary School in Kelehe Bukavu, in South Kivu Province, DRC. She was orphaned at the tender age of 4 and was left with her older brother, Akilimali BAHIGA, aged 22 at the time. She's now the 5th child in the home and food is hard to come by. Vanessa always looks forward to having the only meal in the day in the evening once she comes from school. Some days are difficult as it becomes difficult to focus on an empty tummy in class.
But that's not all. In Class, Vanessa struggles to grasp lessons due to a learning disability that makes it hard for her to learn things in class. She has a sight problem that makes it hard to read on the board. So, she always takes the front row to ensure she doesn't miss anything. Efforts to get medical support from the only health centre in the community have proved futile as it has no specialized services.
Vanessa has a few things to be grateful in the midst of many challenges. The official opening of the new school and ablution block has brought joy to many children and parents in her community. "As girls, we have our own ablution blocks, that cater for our menstrual needs,' she says with a smile.
"I have several friends who stopped coming to school after starting their menstruation. We had no hygiene materials, and boys used to mock us. But it's now different,''  Vanessa says.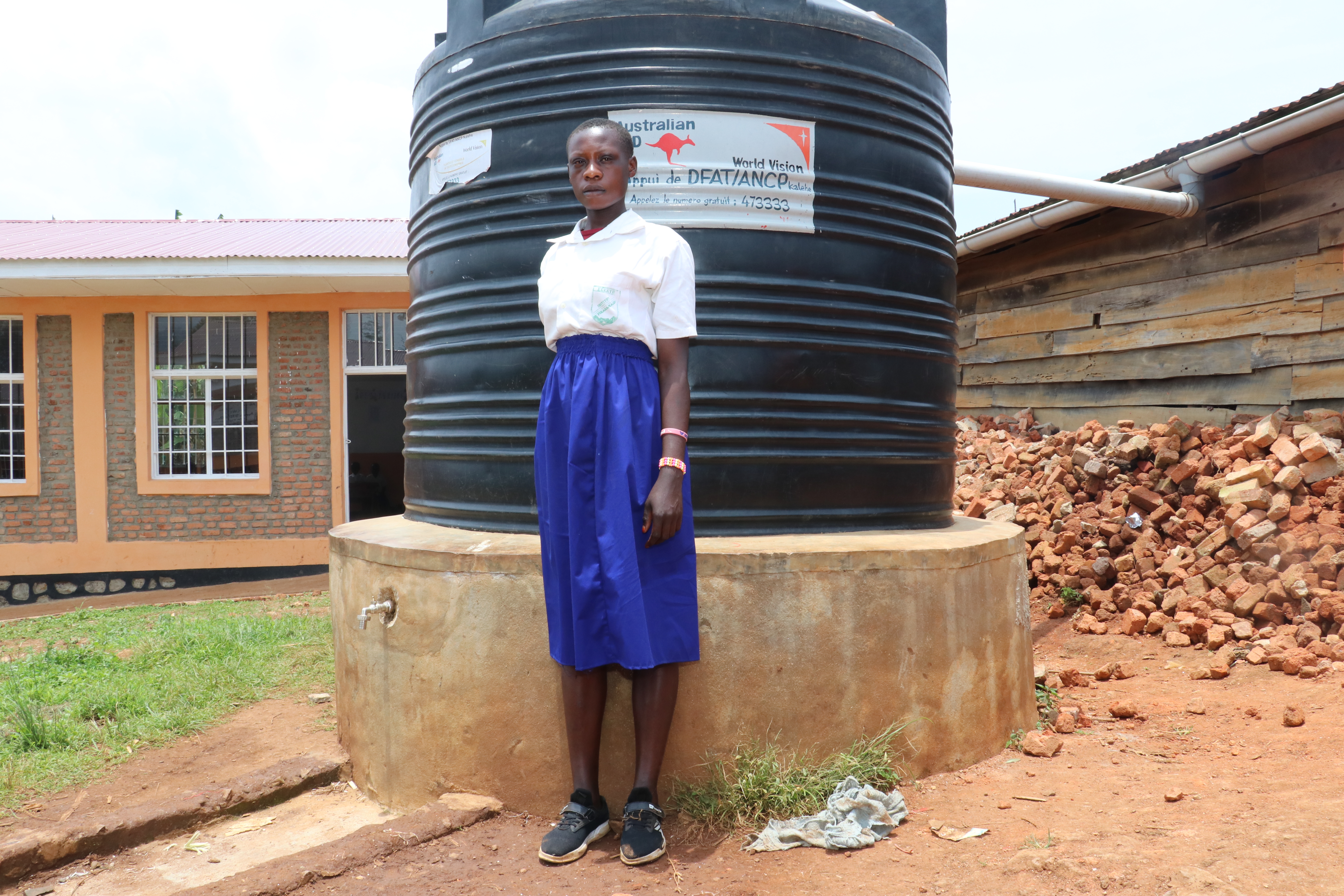 Before the new block was contrasted, the classes were mixed with other grades due to a lack of space and the learning time was short for all classes. Once the block was finished, the lower grades were moved to the new class. " The young ones are so happy and they look forward to coming to school every day. Our attendance has improved," says Mr Gentil  RUSHINGWA Headmaster.
Once the school construction was completed, several of my friends returned. We are grateful for the support from the Australian NGO Cooperation Programme, says Vanessa.
Vanessa is among almost 600 school pupils attending school at Lweza School. Like Vanessa, many of the children hardly have a meal before they come to school.
Today, the kids at Lweza are happy that they have a platform to talk about some of the problems they face at home and in school. The ANCP project is implementing a psychosocial model that deals with mental stress among school-going children. All the teachers at the school have been trained and can apply the model in class.
''Every morning, we teach children skills such as positive social skills, conflict resolution, emotional management and perseverance,'' says Salome Nabigale, a teacher at the school. We apply this approach every morning.
''The new building offers an exciting place for our children to learn and have fun. It also gives them a safe place to play and learn'', says Navigate