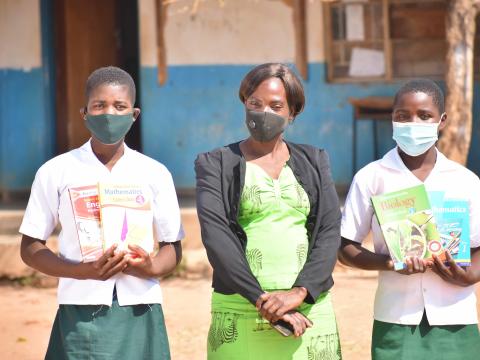 Kamwanya mothers group keeps eight girls in school
Tuesday, April 5, 2022
In rural Malawi, a girl has limited opportunities.   Unlike boys, girls are faced with pressure for marriage as soon as they become teenagers.  In Mchinji district where WV is working, 33 out of every 100 girls become mothers before reaching the age of 18 years.
16 year-old Priscilla was married after being impregnated by a fellow learner at 15. She had few options and ended up married to the father of the baby.
 "I was in standard eight when I got pregnant for my boyfriend. Back home my parents forced me to marry since they could not afford taking care of the pregnancy," explains Priscilla.
 "When the mother group visited my parents, they convinced them that I need to be in school. So after giving birth I returned to school and I am now in form one at Kamwanya Community day secondary school," adds Priscilla.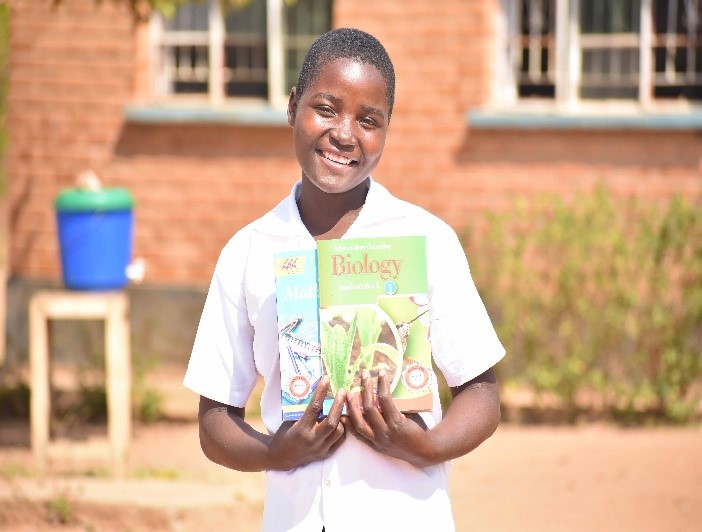 20 year old Everlyn also got married when she was in form three, citing lack of financial support.  She has a one year-six month-old baby back home and is now back in school. She will sit for her form four exams later in December.
"I left school and got married because my parents said they could not afford my tuition fees. But when mother group members came, they reasoned with my parents and they now work hard to support me. My mother helps take care of my baby while I am at school," says Evelyn.
 "I work together with community members where I joined the mother group. Together, we make follow-up on child marriages and pregnancies where we encourage teen mother to report back to school. So far, this year, we have facilitated the return to school of eight girls," says Mwale, a secondary teacher at Kamwanya Community Day Secondary School who is also the secretary of the mothers group.
Baxter Chakwera, head teacher at Kamwanya community day secondary school speaking on the work of the mothers group says ,"with the initiative, we have seen that more girls now remain in school unlike before. Previously a lot of girls dropped out of school before sitting for national examinations, but today we have a slight improvement owing to the initiative by mother group,"
Chakwera says most female learners at the school marry off citing financial challenges and duress from parents, the issues that the support mother groups are working to eradicate now in the community.
Mother groups were trained by World Vision to make follow-up on teen marriages and pregnancy and facilitate the back to school efforts as part of work to end child marriages and support safe and nurturing schools in the area.  Mothers groups also support girls in different ways including making and distributing reusable menstrual pads to needy girl learners.