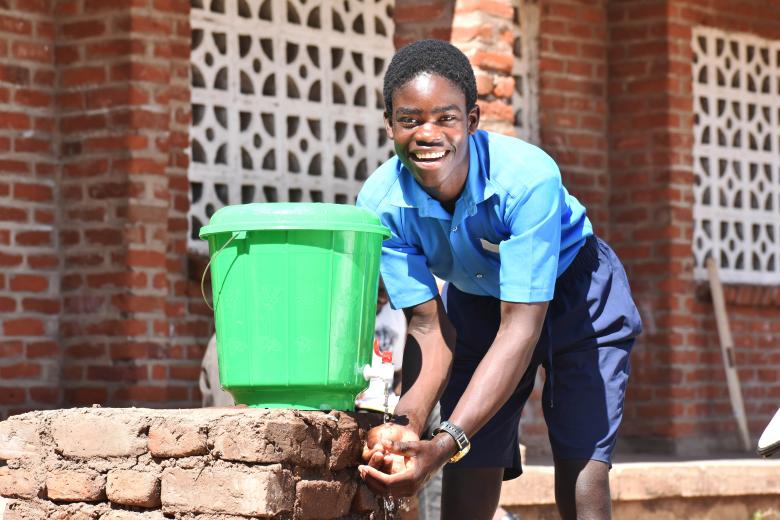 Learners champion hygiene behavior change in schools
Tuesday, November 15, 2022
Access to water, sanitation, and hygiene (WASH) and education, are critical human rights for human development.
Poor sanitation and hygiene in schools expose children to sanitation and hygiene-related illnesses such as diarrhea that interfere with their education.
Six primary schools in Swang'oma Education Zone, Phalombe district, are implementing proper sanitation and hygiene practices. The schools are Nkholonje, Dindi, Nihaka, Mwimba, Nambazo, and Makhanga.
Proper sanitation and hygiene practices are strictly adhered to in these schools. Their surroundings, toilets, and water points are well maintained, and each classroom has a handwashing facility that promotes body hygiene among learners.
These schools were once associated with poor hygiene practices. Littered surroundings and dirty toilets were common sights. Children were less concerned with the state of sanitation and hygiene in their schools.
"Water, sanitation, and hygiene were major issues at our school. Our school environment and classrooms were always littered and dirty," says Fanny Chidziwe, a 17-year-old learner in Standard Seven at Mwimba Primary School.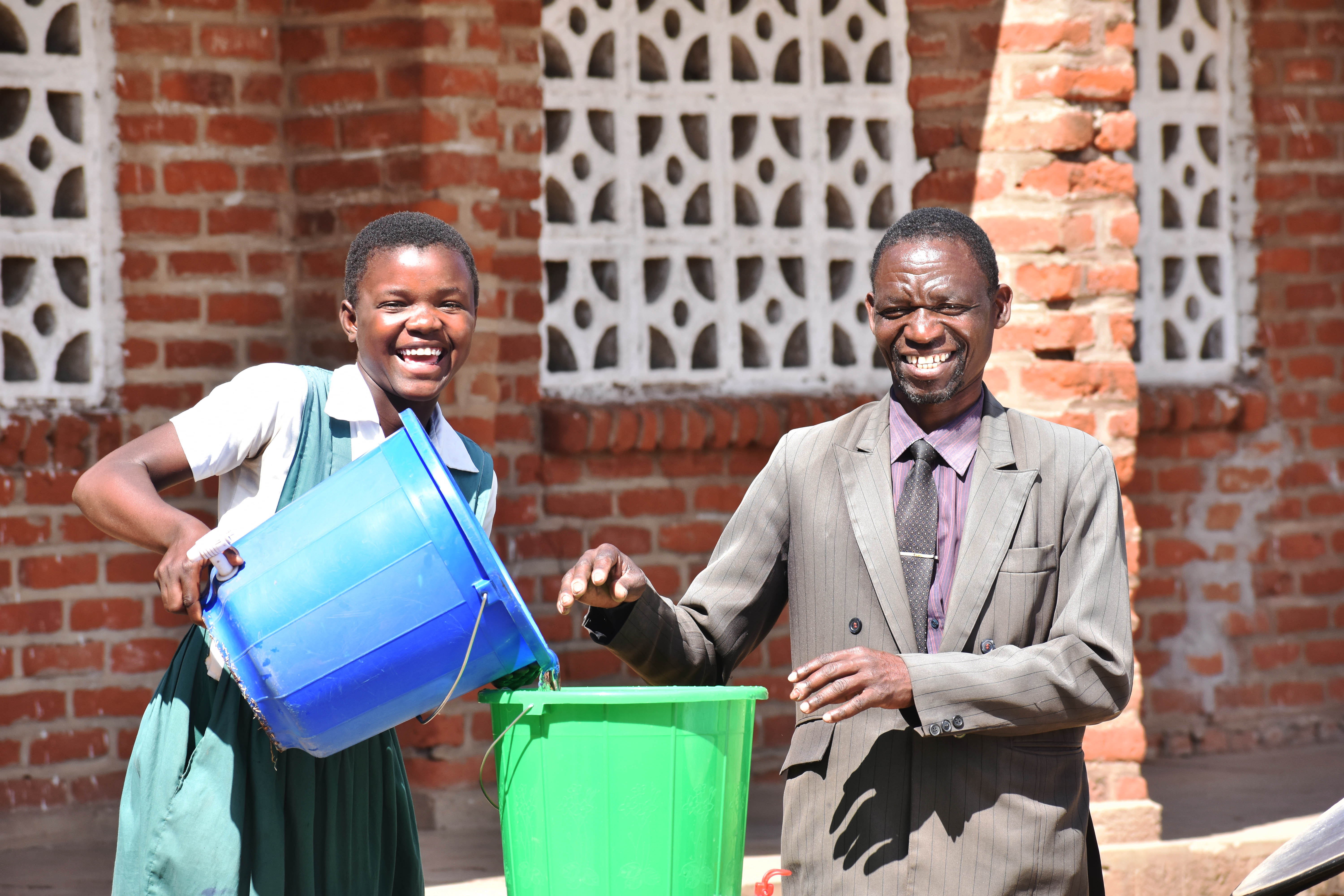 Chidziwe adds that the poor surrounding contributed to high absenteeism, especially among girls.
World Vision initiates change.
But an intervention by World Vision changed that. Through its WASH programme, the organization is complementing government's efforts to ensure that communities have access to clean and safe water, safe waste disposal, and good hygiene practices.
World Vision's intervention focuses on using Community-Led Total Sanitation (CLTS) and School-Led Total Sanitation (STLS) approaches whereby households and schools are used as agents for promoting best hygiene practices.
World Vision works in six schools in the Dindi Area Program in Phalombe District where it is implementing initiatives to improve school sanitation and hygiene practices using the STLS approach. The initiatives include the construction of latrines and urinals, promotion of hand washing, and establishing School WASH Clubs.
When Nambazo Primary School established a WASH Up Club in May 2022, 16-year-old Patrick Kachingwe jumped at the chance. Since then, he has been at the forefront of promoting hygiene behaviour change.
"I was tired of dirty surroundings, so when this opportunity arose, I saw it fit to join so that I could contribute to improving our school's sanitation status," Kachingwe says.
Now, the boy leads hygiene education sessions at the school and ensures that proper sanitation and hygiene practices are followed at his school. Other students, such as Chidziwe, do the same at their schools.
Kachingwe's participation is benefiting both his school and him personally. He was named the most hygienic boy out of all the boys in six schools in a recent hygiene competition designed to motivate schools and students.
"I am overjoyed to have won," says Kachingwe. "This inspires me, and I will continue to educate fellow learners to follow proper sanitation and hygiene practices."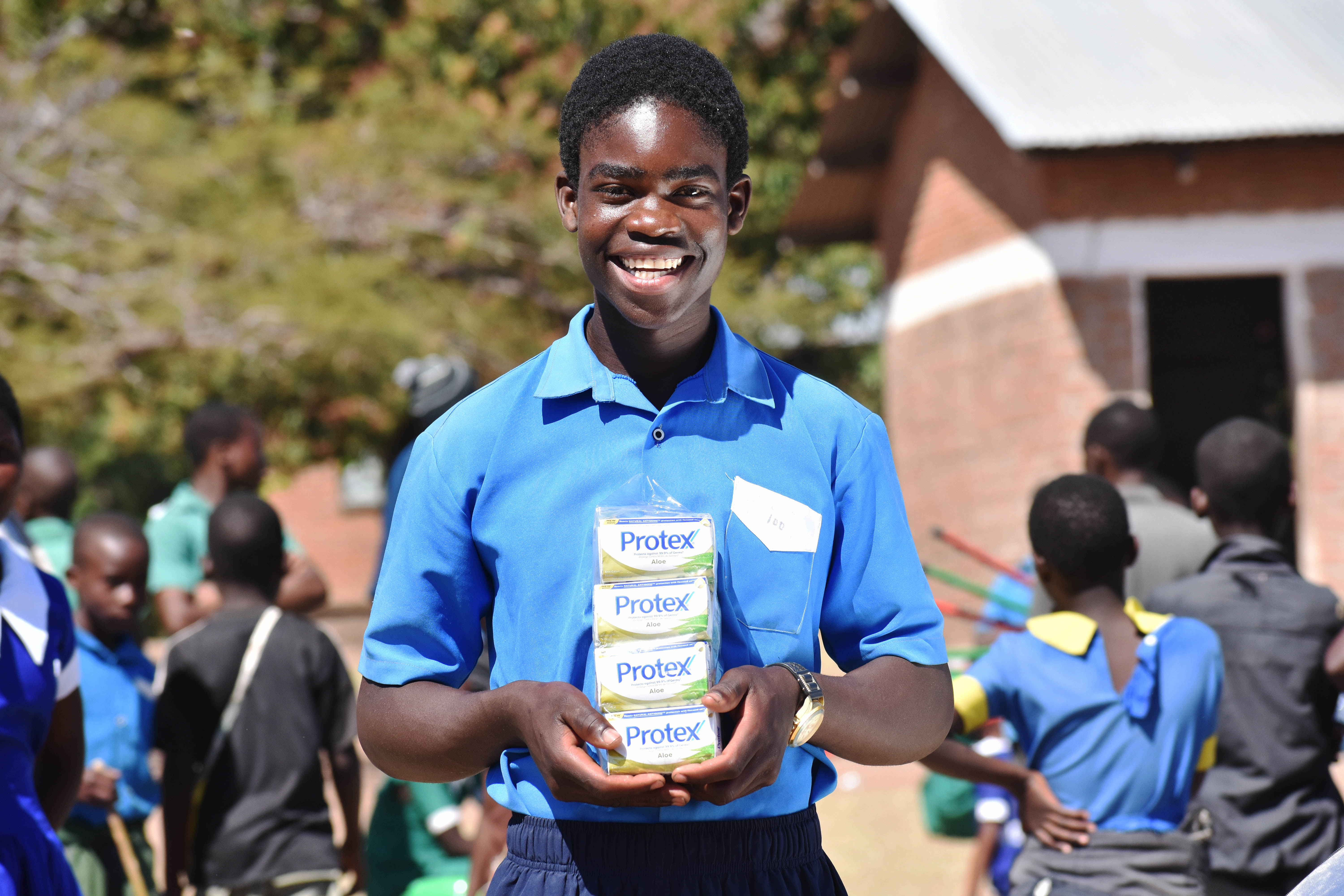 Diverson Jali Gwedeza, Primary Education Advisor for Swang'oma Zone, is pleased with how learners are now acting as agents of behaviour change in sanitation and hygiene.
"Children and adolescents are effective change agents for hygiene behaviour. They have enormous potential for sharing what they learn in school with their families and wider communities," Gwedeza says.
He adds that with the introduction of WASH Up Clubs, these schools have advanced in terms of sanitation and hygiene, resulting in improved health, increased school attendance, and enhanced gender equality.