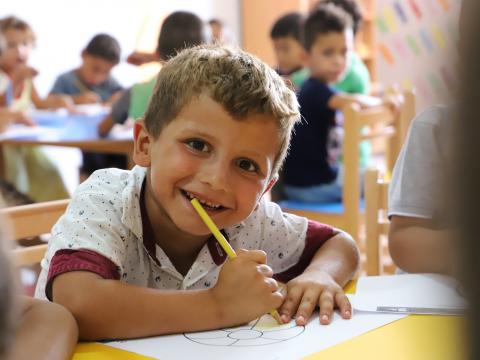 Behavioural Growth
Thursday, August 8, 2019
A child's early years are the foundation for his future development, providing a strong base for lifelong learning, including cognitive and social development. As well, early childhood education is an essential building block for a child's future. In partnership with UNICEF, World Vision in Lebanon is supporting vulnerable Syrian girls and boys, aged three to six, to access and remain in education in Akkar, Lebanon.
Children have different characters; some are calm while others are constantly active. Alwan, four, is quite an active child. "He used to be very turbulent and aggressive; I always faced difficulties trying to calm him down. The mothers in the informal settlement where we live constantly complain from Alwan hitting their children" says Shaila, Alwan's mother.
Shaila, 20, was only a child herself when she first arrived to Akkar, eight years ago. Living in an informal settlement, Shaila considers she lost the best years of her childhood and teenage years living as a refugee, deprived from the basic rights in life. "First, I had difficulties adjusting to living in a tent in Lebanon and my education was interrupted. This is why I want my two small boys Alwan and Khalil to have a better education than myself", she admits.
"Enrolling Alwan in this school did not only give him access to education, but also helped alter his behaviour," she emphasizes, "One year ago, he was a completely different child. The teachers did an amazing job by helping Alwan become a calmer and sociable child." Shaila adds.
Alwan's teacher at the center, Iman, tried several approaches in order to help him deal better with children his own age. "My approach to Alwan was a bit different than the other children. I gave him key roles in the sessions such as the assistant to the teacher, or leader of a playgroup. He felt more responsible, for his and his friends' actions. Slowly and throughout the sessions, he improved and became a part of the group," reveals Alwan's teacher, Iman.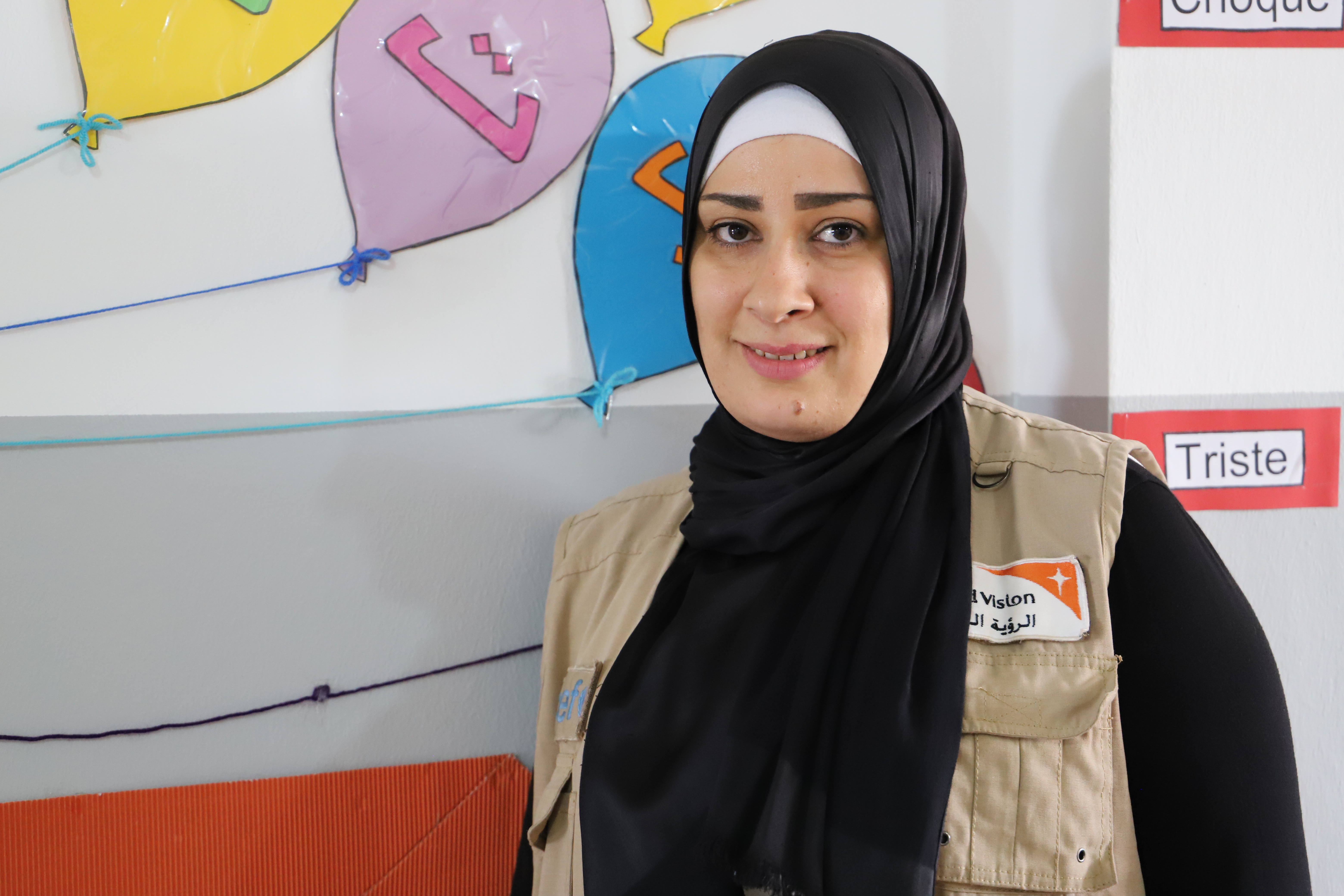 "Aged only four, Alwan now understands more words, letters, and numbers than most children his age do. He also learned the names of several animals in English. I am so grateful that World Vision was able to offer this opportunity for my children. The ECE centre is by far a better and safer environment than the informal settlement will ever be," adds Shaila.
In partnership with UNICEF and funding from DFID, France and Canada, World Vision provided 300 Syrian refugee children in Akkar with Early childhood education.