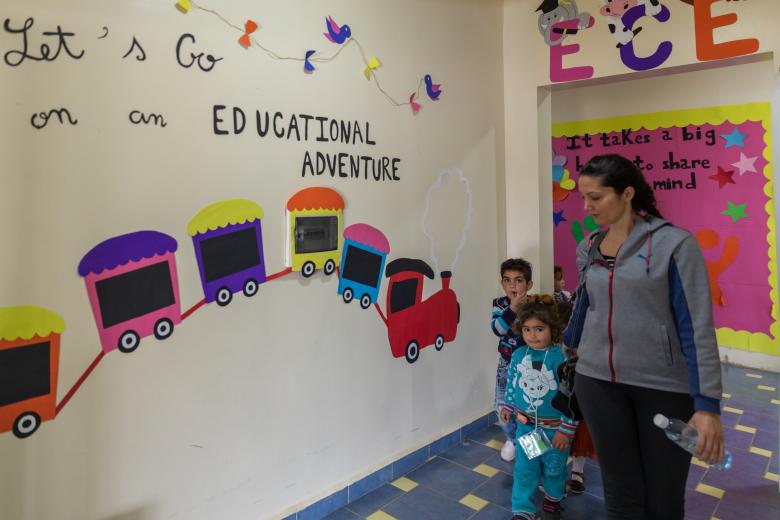 An educational adventure
Tuesday, August 6, 2019
Syrian refugee children, enrolled in the Early Childhood Education (ECE) program, in partnership with UNICEF and funding from DFID France and Canada, are going through a daily educational adventure, which includes learning letters, numbers, art and music.
Children at Dar el Sadaka center in the Bekaa are excited to start their educational adventure for today.
The project provides early childhood education for children aged three to five and aims to prepare students to enroll in the formal education system, once they reach the age of six.
Michelle, 24, is teaching her students Art in order to strengthen their fine motor skills."The children are showing great progress in the center and are willing to constantly learn new stuff," expresses Michelle.
Christine, 23, is teaching her students letters and numbers. "These children need and deserve education since they don't have much choices or schools to learn at. This gives what I do a purpose," says Christine.
Rouba, 32, is teaching her class musicality and singing."Other than entertainment, singing can make the kids learn new stuff and this can motivate them to enjoy the education process," says Rouba.
With support from UNICEF, World Vision is providing early childhood education to more than 800 Syrian refugee children in the Bekaa.