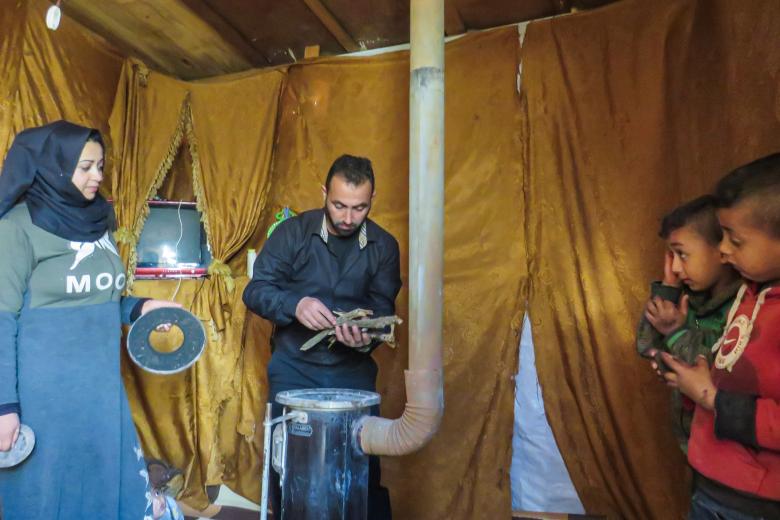 Lebanon: Heavy storms hit refugees and host communities
Friday, January 21, 2022
The winter season is considered a source of joy to many. It brings people together and provides them with calm and relaxing vibes. Children wait patiently to enjoy playing in the snow. At least, that is the case for people whose basic needs are met. Lebanon, whose economic and financial crisis is ranked among the worst in contemporary history, is presently under a series of heavy storms. Millions who were already suffering are now dealing with freezing temperatures, heavy rain, and snowfall.
Refugees burning anything to stay warm
The Syrian conflict is one of the worst crises of the 21st century. Many Syrian refugees fled the devastating war seeking sanctuary in Lebanon hoping to find better living conditions. However, their situation is in constant deterioration since they arrived due to the financial, social and political instabilities in the country. 
24-years-old Mashael lived almost half of her life as a refugee in Akkar, North of Lebanon. "We fled the war almost 10 years ago. I was only a child back then, I remember we were just looking for safety," she says. Most children at her age spend their time studying, playing and making friends, but Mashael got married and currently, she is a mother of four. "My husband used to work in construction, but now he is not able anymore because he has a spinal disk after falling on his back. I work whenever there is availability in agricultural plastic houses harvesting crops. I get 15,000 Lebanese Pounds per day (half a dollar on the black market rate)," she adds. Mashael income alone is far from enough to provide the basic needs of a family of six. "Due to the hard economic situation, my eldest boys, Yehia (9) and Omar (8) are also working on the streets selling tissue papers. They make around 15,000 LBP per day to help the family."
Every year, the harsh weather conditions add additional stress on Mashael and her family. They are living in poor housing conditions in an informal tented settlement. This year with the ongoing fast increase in the devaluation of the currency, hyperinflation and the removal of the subsidies on fuel and diesel, refugee families find themselves without many choices to stay warm. "We have a heater that works on diesel, but we can't afford to buy the substance. Alternatively, I go out and try to pick whatever wood sticks I can find to burn them in it. Sometimes I even burn plastic or old slippers just to stay warm," she explains. "My children are asthmatic so I can't keep burning anything. We barely have electricity for electric heaters. We only have a few light blankets to stay warm," she adds. 
Mashael and her family live near a river, which is prone to flood during heavy rainfall. "In addition to the heating issue, we constantly have water leaking inside the tent. My children are constantly sick due to these bad conditions. During rainy nights, I stay awake because I am terrified the river may flood our land." she says. "My only wish is to have a proper house where we can live normally, and take my children off the streets and put them back in school." 
Staying in bed to stay warm
On a different side of the map, in the Bekaa Valley, another deprived area of Lebanon, temperatures are dropping to seven degrees Celsius below zero in the evenings. Roads are hazardous and inaccessible between sunset and morning time due to the thick formation of ice. Before the economic collapse, Lebanese families were familiar with such weather during winter, but the downfall in their financial status changed everything. Now, everything is a source of stress.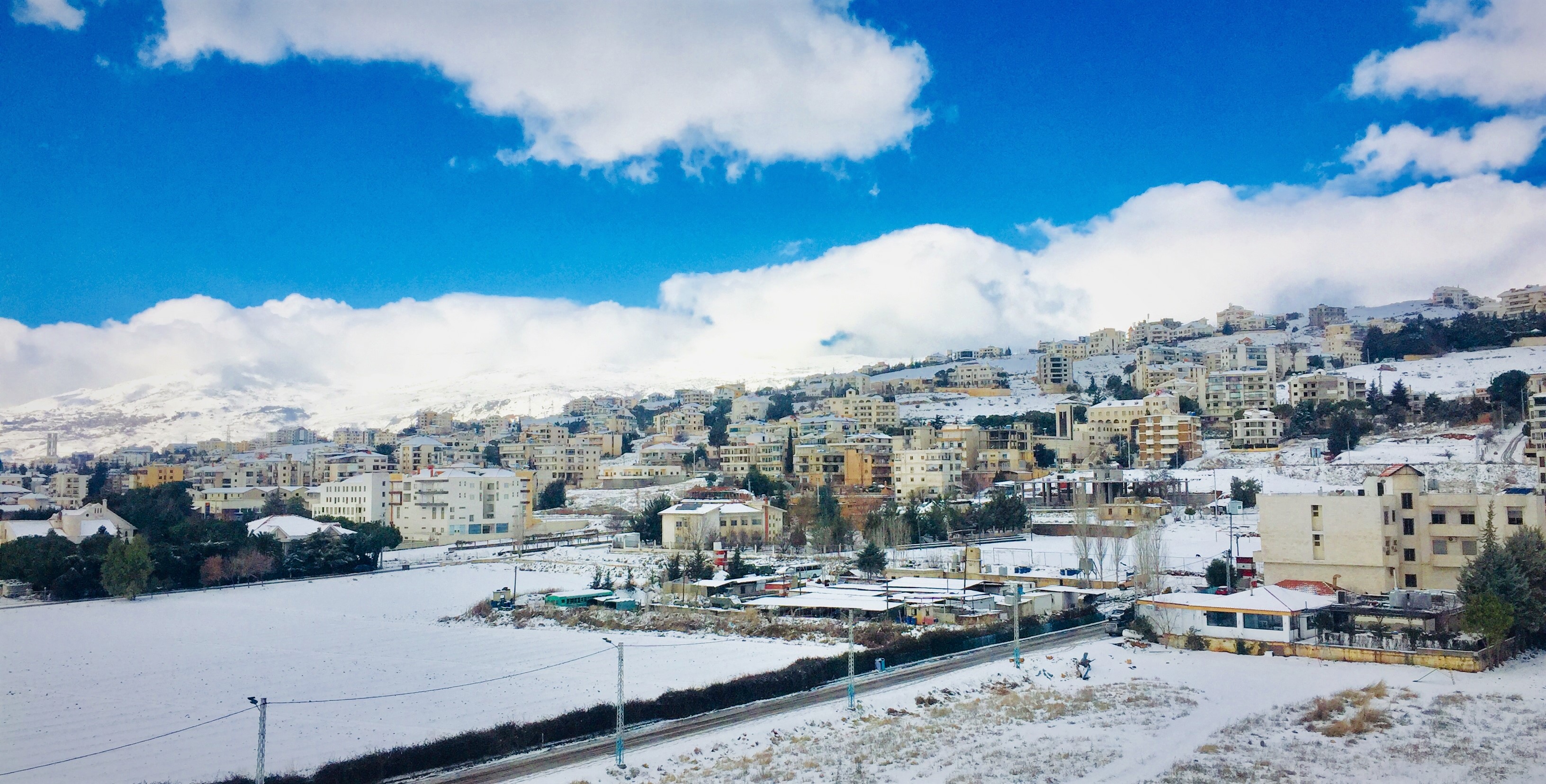 Two years ago, just after the start of the economic deterioration in the country, the livelihood of 61-years-old Randa and her family dramatically changed. "My husband used to be a wall painter, but after the collapse, he wasn't able to find work anymore. We lost our main source of income. I do some light sewing; such as fixing pants or shirts to provide whatever I can for my family," says Randa. "I have two children; they still go to school. But recently public schools were closed due to the teacher's strike. I hate to see the country's situation affecting my children's education."
Randa mainly depends on her small daily income, which may accumulate to just 500,000 Lebanese Pounds per month (20 USD). "I am a daily worker; sometimes one week can pass by without doing anything. Consequently, we also eat based on my daily income. If I work today for 20,000 LBP, I buy the basic food necessities I can afford to cook; such as lentils, beans or pasta," she says. "We never received any help from any organization recently. Sometimes, kind people help us but mainly that's it. We are not always able to pay the house rent on time, so we have to borrow money to pay," she adds.
In the Bekaa Valley, most families rely on diesel heaters to stay warm, since they are the most efficient and affordable source of heating in very cold weather. Yet, after the removal of the subsidies on diesel and without the presence of an alternative solution, families are forced to replicate what the government is doing with the electricity and rationalize the amount of diesel they spend based on what they can afford. "It's impossible to keep the heater active for a long period, we only use it in the most severe temperatures. It's impossible to afford to buy all the needed diesel," says Randa. "We only have one solution to keep warm, which is staying in bed or under blankets for most of the day. My children are getting sick, it's been two years since I even bought clothes for them," she adds.
During this difficult period, World Vision aims to provide winterization assistance to the most affected Lebanese and Syrian families through the provision of cash assistance, heating and isolation items, promotion of alternative heating materials along with awareness messages on active and passive heating.