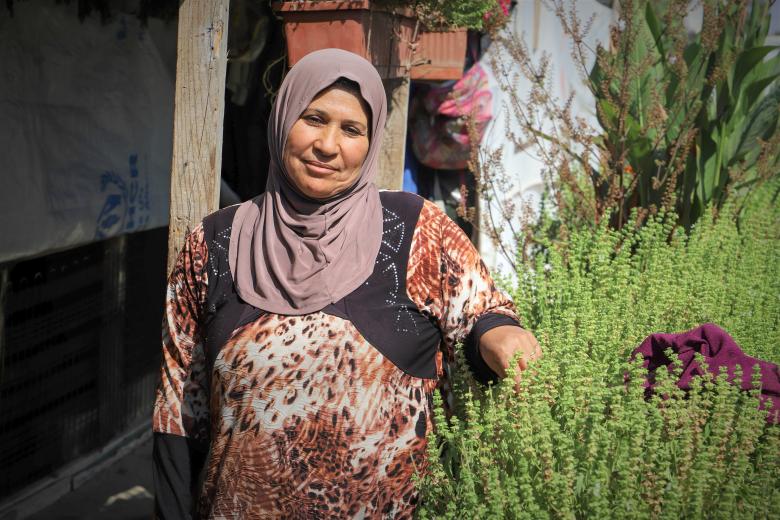 Mariam: We live healthier now
Friday, November 1, 2019
One Ramadan night, Mariam and her family were sitting peacefully at home in Idlib, Syria having Iftar when suddenly, out of nowhere, a bomb drops down the ceiling of their house destroying the quiet and stable life they always knew. "I heard a big explosion, it was horrific. I started screaming to see if my children are well," says Mariam. "My daughter and son got hurt from this explosion, nothing serious thankfully. We immediately took what we can grab; some blankets, a carpet and fled. We did not even take our clothes," she expresses with sorrow. 
A difficult journey
Back in 2014, Mariam, 45, went through a difficult journey escaping the war in Syria with her family to take shelter in Lebanon. It took them several days to cross the border on the rocky mountains of Arsal – North of Lebanon. "We had to sleep in the car for three consecutive nights, my girls were scared sleeping in the open, harsh, and rocky mountains," Mariam recalls. "We stayed in an informal settlement in Arsal for four months, before deciding to move to the Bekaa Valley. My husband was not able to find work in Arsal," she adds.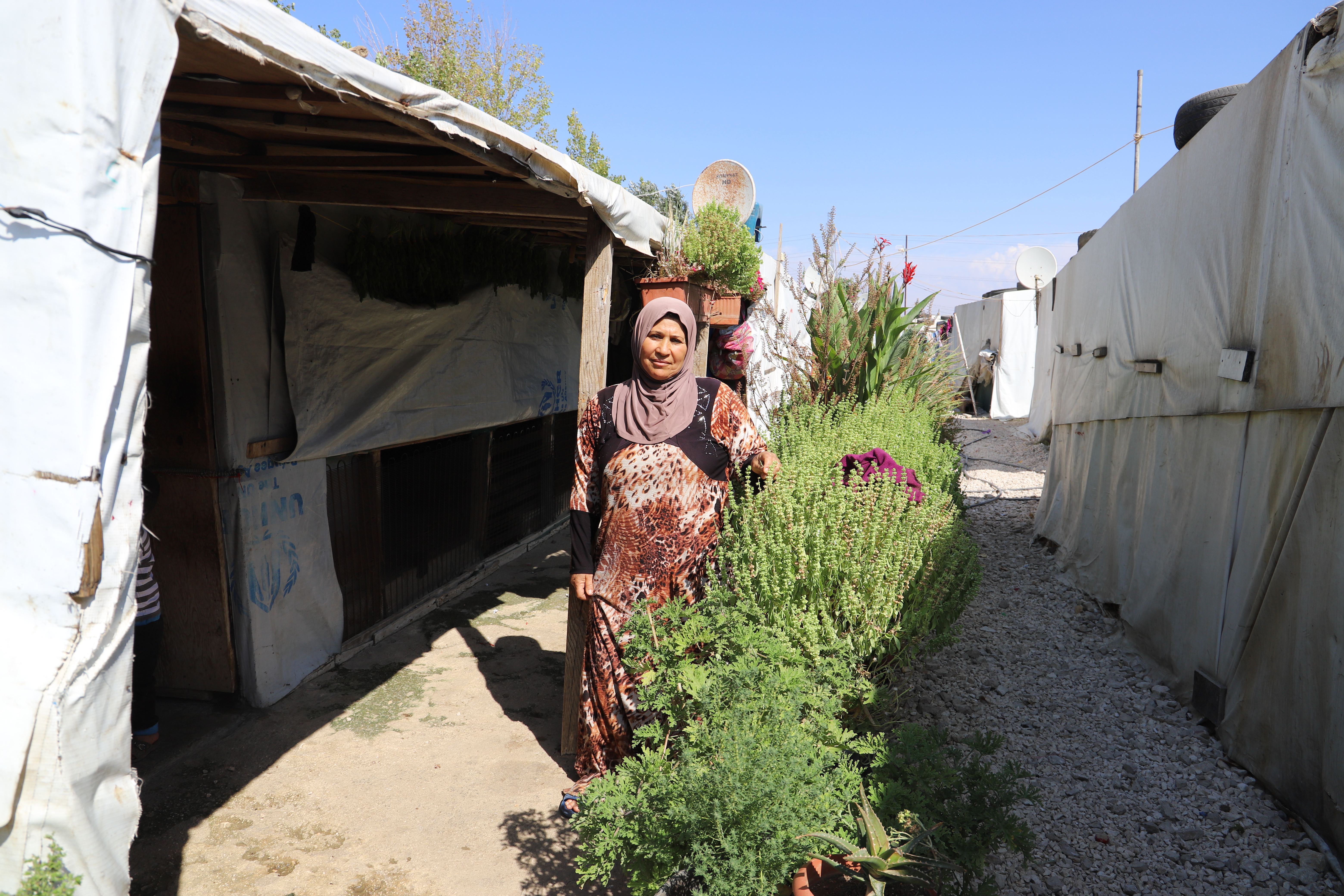 Mariam's husband, 46-year-old Sabre, acknowledges the hard transition they had to undergo moving to the informal settlement in the Bekaa where they are currently based. "We had to leave our car back in Arsal because it was illegal to bring it to Bekaa. I don't know what happened to my car or even our house in Syria. We have lost everything," Sabre expresses. "I did not want to fight with any party in Syria. I did not want my children to grow without their father. I had to take my family to safety," he adds.
Ghaziie deserves better
Recalling how life used to be before the war and what they left behind, Mariam aches for her homeland greatly. "My children used to go to school, it was free. Hospitals were free as well. Here (in Lebanon), we have to pay for everything; my children had to stop their education," she says. "I used to have a small market in my hometown, it was near my children's school. I used to sell juices, chocolates and a few other stuff, it was a really beautiful and calm life," she adds with tears in her eyes.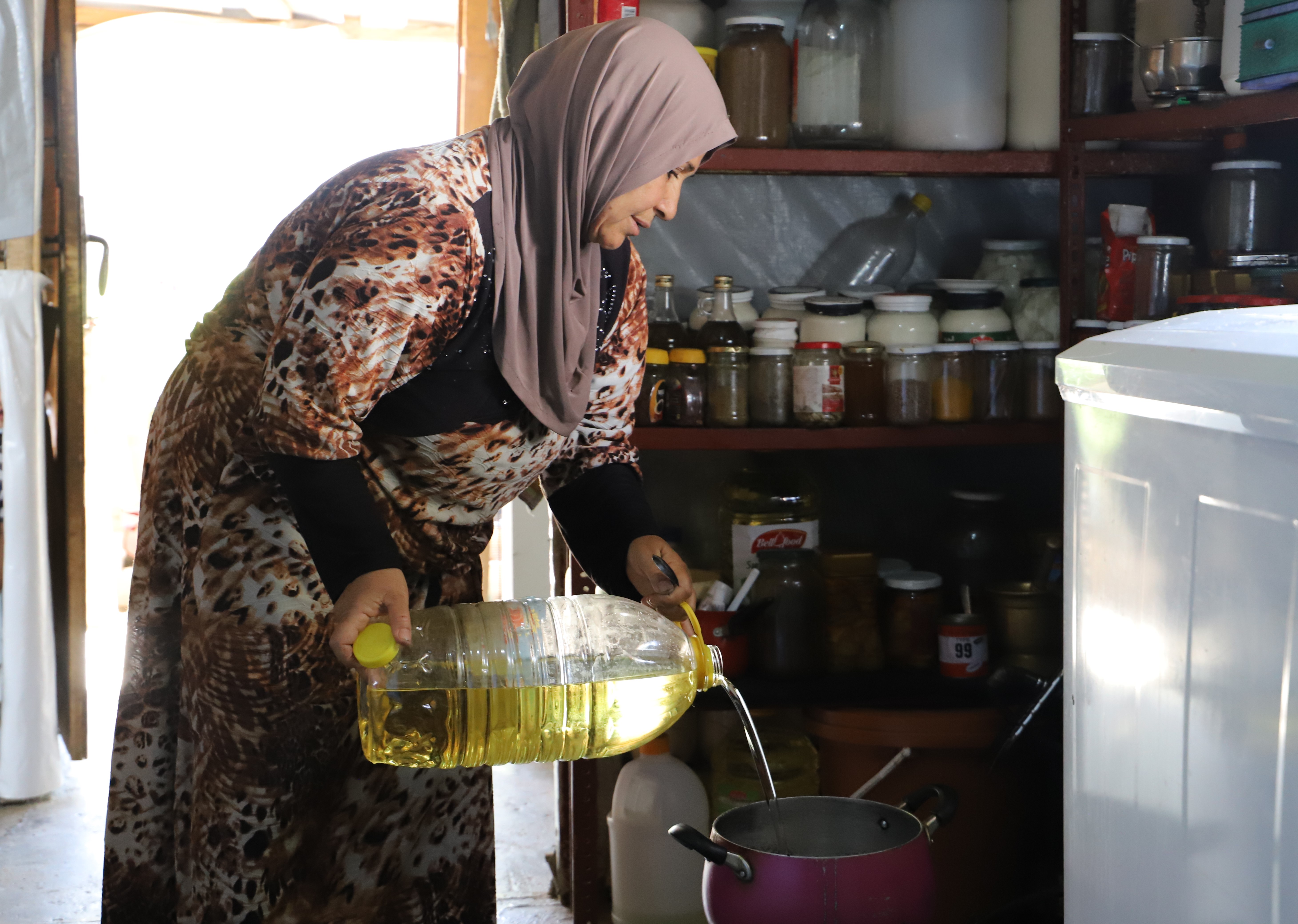 Mariam and Sabre have six girls and one boy. One of their girls, 22-year-old Ghaziie, has a mental disability and movement difficulties. "The doctors told us that we need to take Ghaziie to Europe to treat her, but we could not afford that. So we tried our best to treat her in Syria," Mariam says. "It was not easy for her to adapt to this new lifestyle and living in a tent, but we did our best to make her feel comfortable," she adds.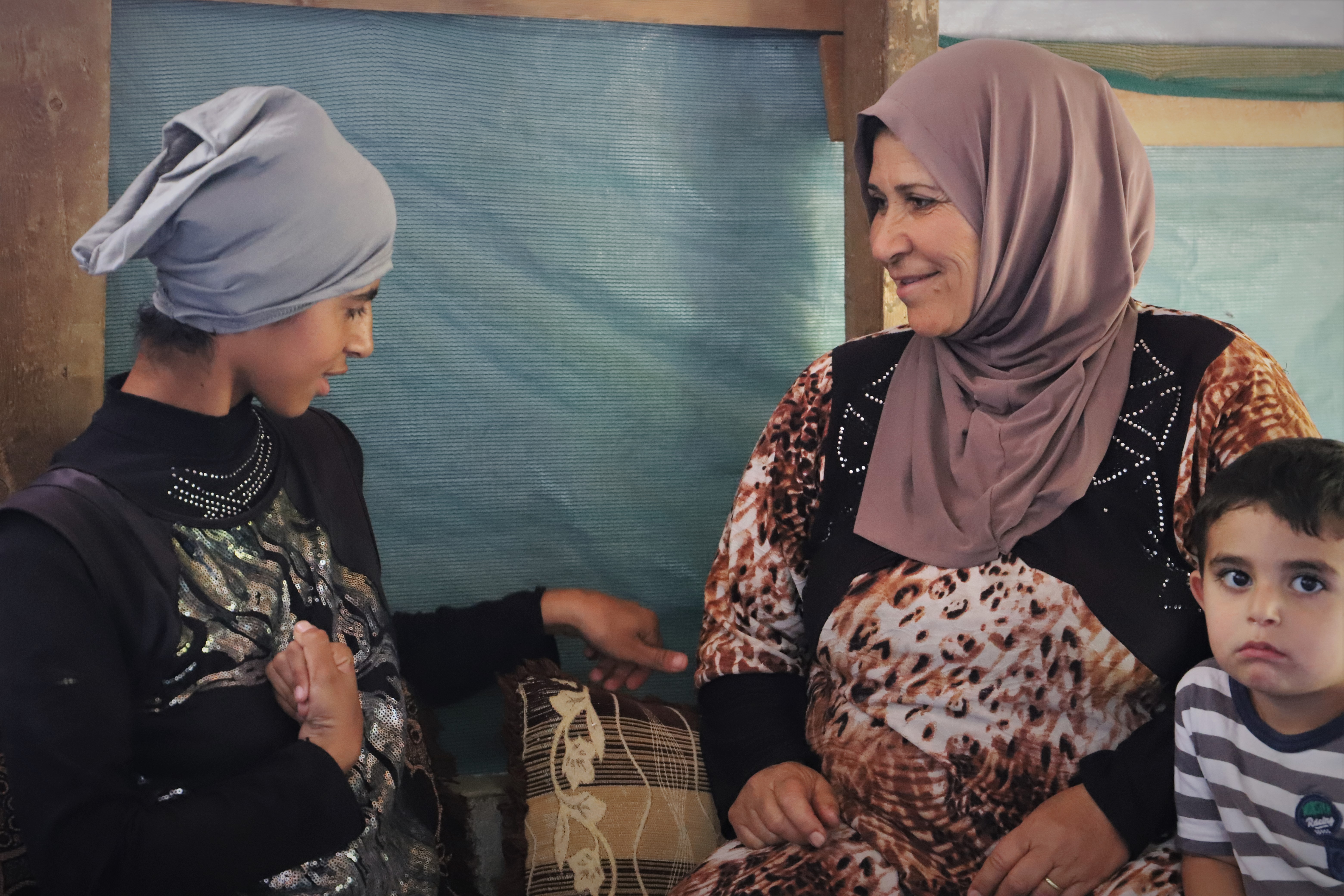 Hope still exists
"We live healthier now, we used to have a very small and rusty latrine, I was barely able to fit in it, and the bad smell was reaching the inside of our tent. It was a daily challenge helping Ghaziie reach the latrine without the new concrete tiles," Mariam explains.
World Vision was able to provide Mariam and her family with water, sanitation and hygiene-related services (WASH) such as a new latrine with handrail, clean water and desludging. Also, World Vision team constructed a concrete path in front of Mariam's path so Ghaziie can reach the latrine easier.
Antoinette, World Vision's WASH assistant, constantly visits Mariam to check on her needs. "I believe hygiene is a crucial component of a healthy life. Without the basic hygiene services such as clean water and a good latrine, the refugees can get serious diseases," she explains. "In winter, our tent constantly gets flooded with water, but the World Vision team always supports us with desludging the water out of our tent," Mariam says.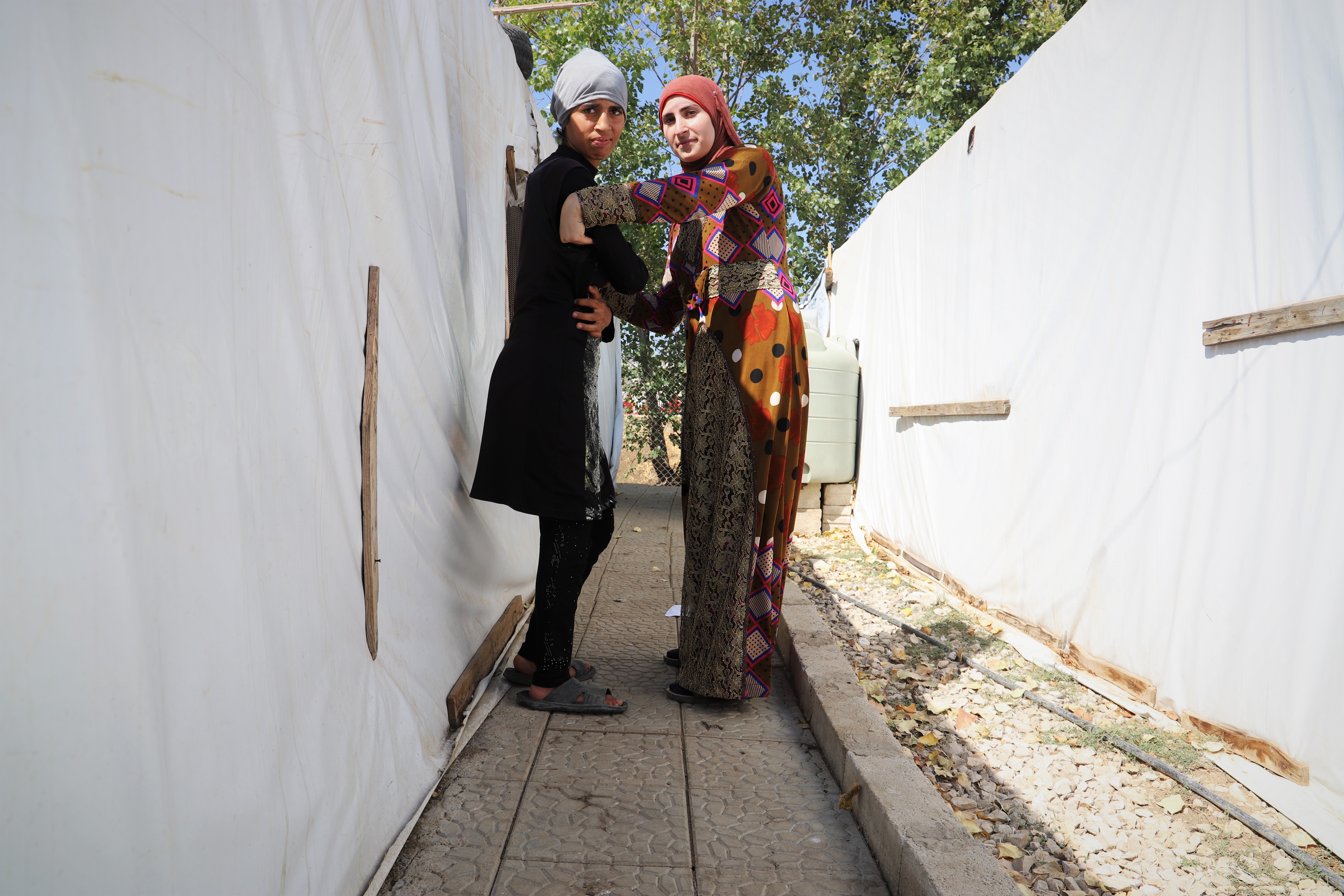 Filled with faith, Mariam and Sabre still have hope for a better future and easier life for Ghaziie. "I hope one day we can return to our homeland Syria and start all over again. I only want a better future for my children," Mariam expresses.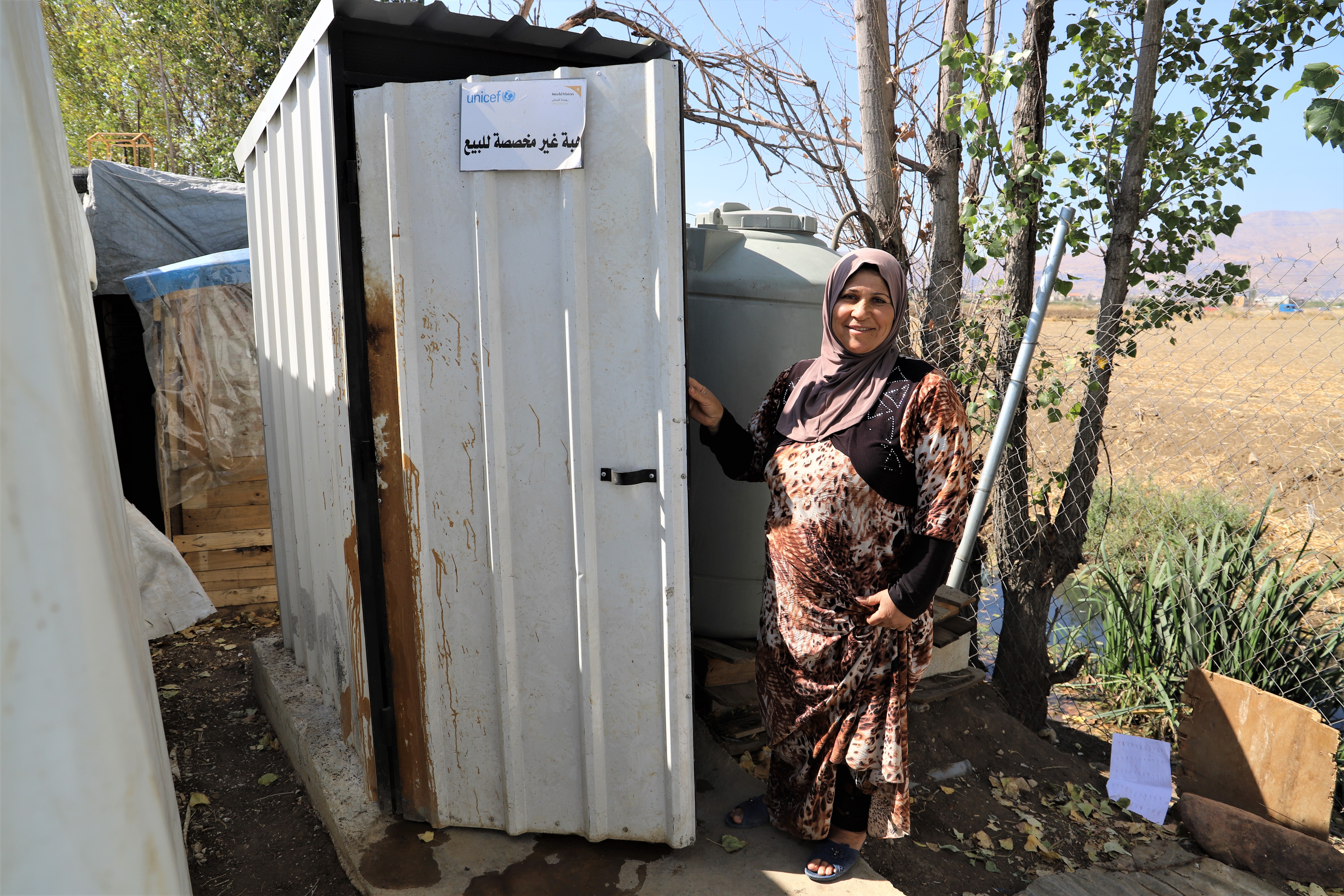 Since January 2019, with support from UNICEF with funding provided by the United States government and the government of Canada, World Vision constructed and rehabilitated 1856 latrines, and made it possible for 491 beneficiaries with specific needs to have easy access to latrines, in order to provide them and their families with clean and healthy life.