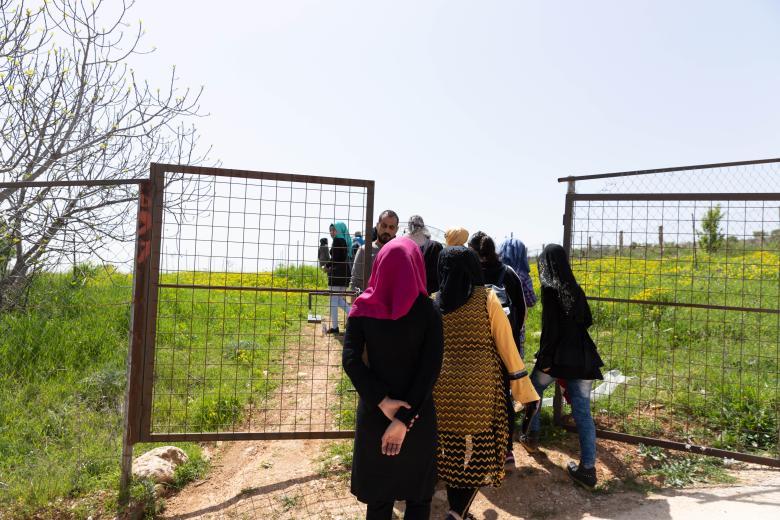 A profession for life
Wednesday, July 24, 2019
With support from the Kuwait Foundation for the Advancement of Sciences (KFAS), World Vision in Lebanon is improving the livelihood conditions of Syrian refugee youth.
The project has provided livelihood opportunities in electronic, agriculture and agriculture mechanics to vulnerable Syrian refugees aged between 15 and 24 years and residing in both Central and West Bekaa areas, reaching a total of 640 beneficiaries.
Milad Smaha, agricultural engineer and Instructor, gives the girls key notes on how to properly water the plantation. "These girls deserve this chance, so they can hopefully establish a profession later in life," he says.
Afaf, 21 years old, escaped the war in Syria seven years ago. She is very excited for this opportunity since agriculture was always her passion. "I learned many new methods and gained experience in agriculture here. I hope when I go back to Syria, one day, I can work in agriculture at a professional level," she expresses.
This project provides Syrian refugees with the opportunity to start their own business through the financial incentive they receive upon completion of the training and through the skills they have gained in terms of money management and starting their own financial and social projects.
Mhamad, 18 years old, loved everything related to car parts or mechanics since he was a child; therefore, he didn't think twice before joining the class."My father is not able to always work, so I want to learn this profession in order to support my parents and brothers," he explains.
Elie Haddad, agricultural mechanics instructor, believes that these boys have great potential in this profession. "I won't be surprised if I see some of these boys making a good career in this profession. They are all working really hard," he says.