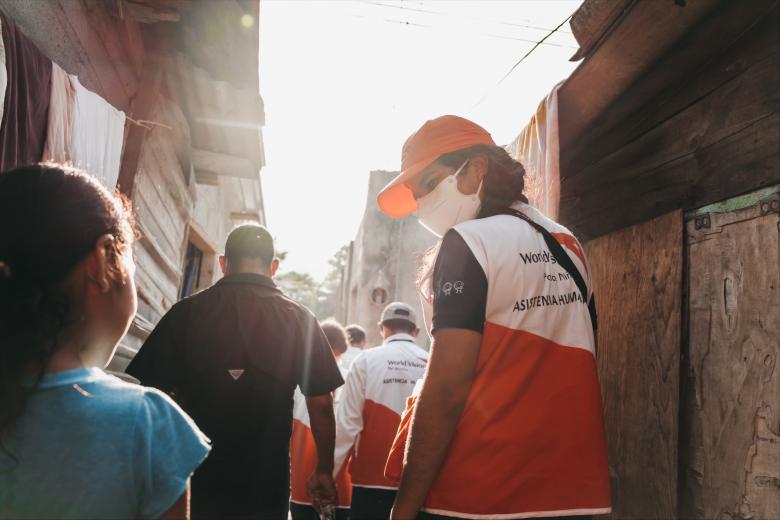 More Human than Ever
Wednesday, August 11, 2021
By Catherine Turcios, World Vision Honduras
When I was preparing to travel to one of the hardest hit areas by Hurricane Eta in November 2020, many possible scenarios of what I might encounter swirled in my head. None of them, however, prepared me for what I saw at one of the shelters supported by World Vision in Honduras.
My first day in the field, I was confronted with a terrible scene—two desperate girls crying because their mother had been attacked and knocked unconscious by gang members as she defended her daughters. I also met Ariel. The young boy told me that the water had completely destroyed his house, that he had been rescued in a boat. But, that the overloaded boat had capsized and Ariel nearly drowned. He'd spent several days sleeping on a sidewalk in muddy clothes until a friend of his father brought them a mattress.
Later that day, I felt a pain in my heart listening to 7-year-old José Miguel relate how his family had spent four days drapped at home with nothing to eat or drink, how his family lost everything and even one of his dogs, Big Bear, had drowned.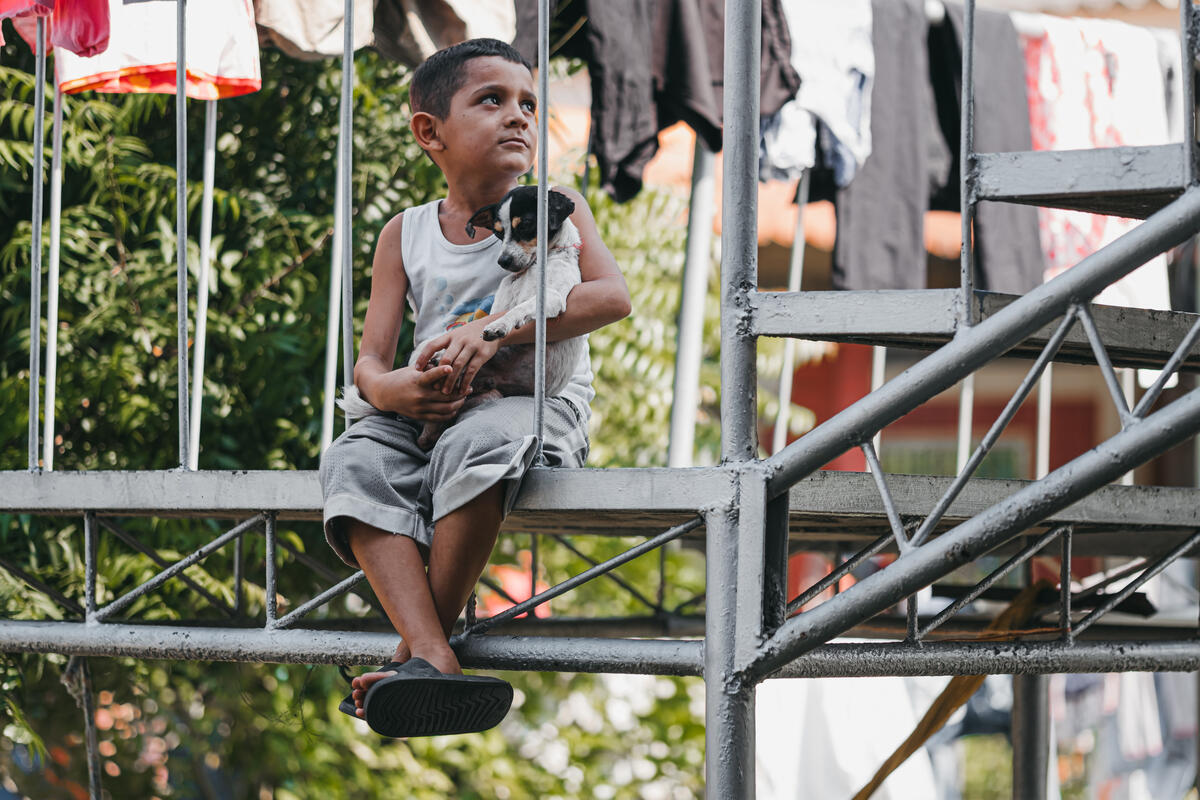 Two days later, I saw Marlon trying to rescue his mud-filled toys and families with coffins, un-earthed by the storm, floating in their backyards.
Later that week, I meet Cesar a newborn baby arriving at his new home—a shelter. Even though they'd lost so much, everyone tried to help Cesar feel his new place was like home. There were balloons, a bed, a crib and a sign that, although he couldn't read, welcomed the shelter's newest and youngest resident.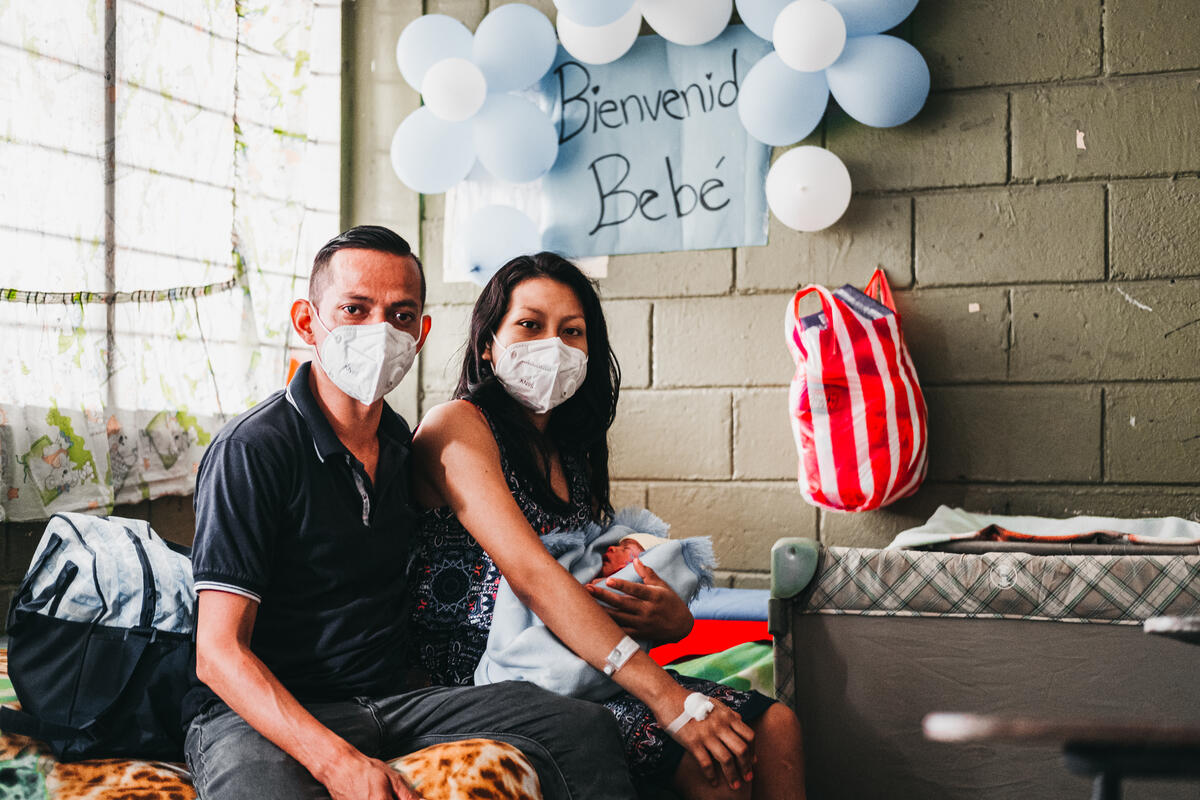 The shelter was run by Heydi, a young entrepreneur who lost the business she had started in April 2020 with the help of Youth Ready and World Vision. She closed the business that she had started to open seven shelters and help other people in great need.
During the most critical moments, I witnessed how my World Vision's colleagues tried their best to do as much as they could to alleviate the losses of the people I now know. 
Being humanitarian worker can take many forms: sometimes it means serving as a taxi; other times it means bringing hope,  praying with those affected, or encouraging children through a soccer game at a Child Friendly Space.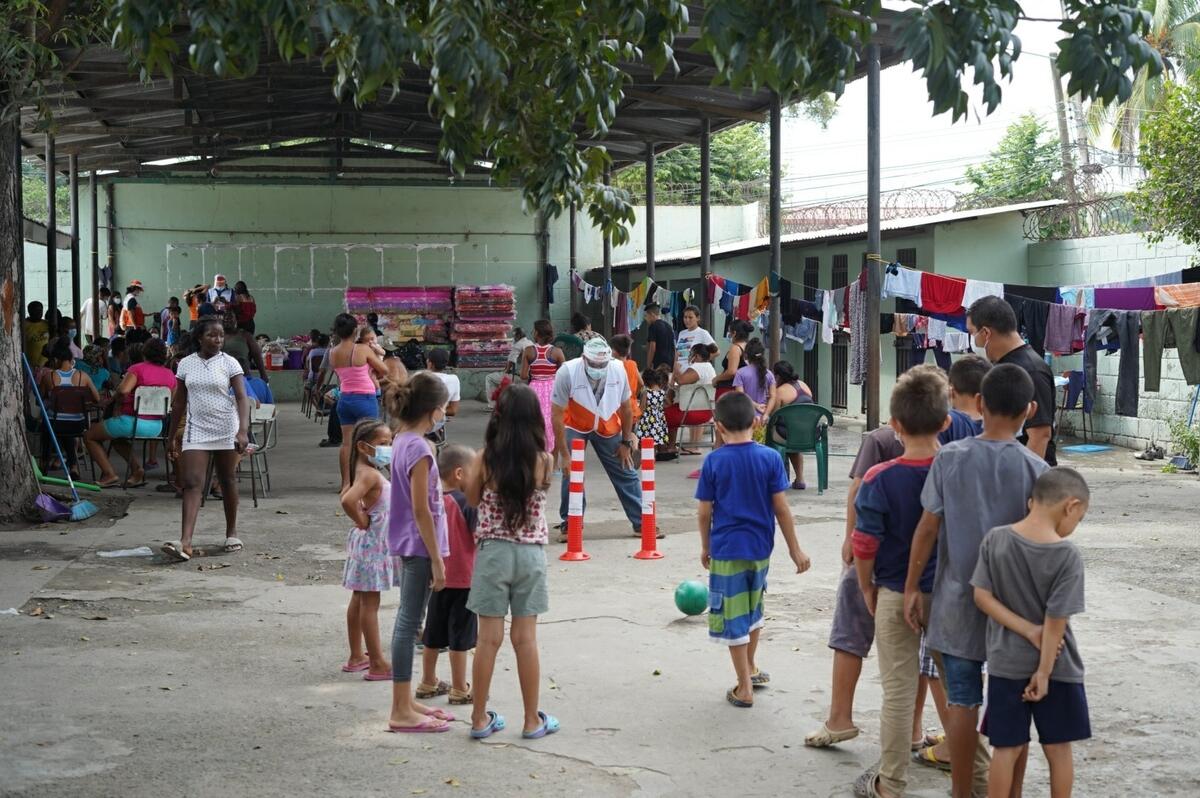 I work in a humanitarian response organization. But that week, the children I met made me more human than ever.
As I finished my interview with José Miguel, I asked him what his prayer to God was. He said, "Thank you Lord, because you saved my mother, Joselyn, my father and Little Bear."
Trying not to cry I told him, "God is good."
He replied, "Just like you."
As we celebrate the World Humanitarian Day, I pray for all humanitarian workers and volunteers who had offer their talents to support children in need during life-changing emergencies. When I think of my colleagues responding after the hurricane, I now understand what making a difference means.
Learn more about how World Vision responds to emergencies around the world.