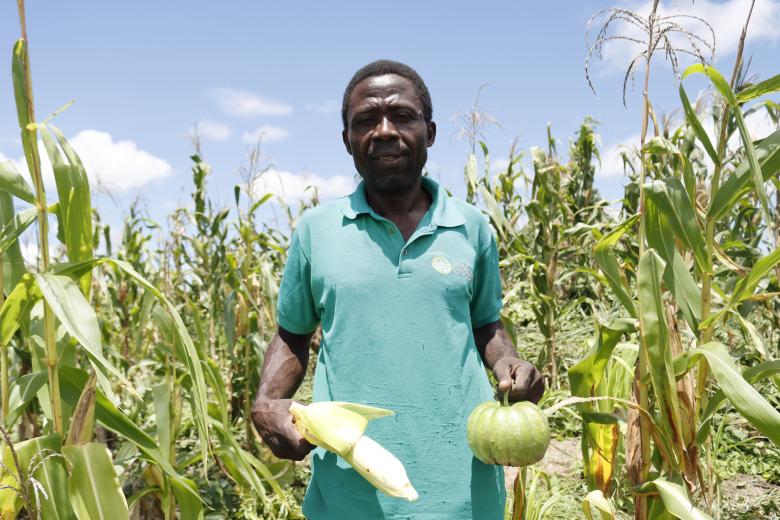 farmers committed to supporting school feeding
Wednesday, May 17, 2023
By Benjamim Capito, Communications Coordinator
Saíde Namuana, 57 years old, is a veteran of the Mozambican civil war fought from 1977 to 1992. After the conflict ended, he changed the gun for a farming hoe, a "weapon" that does not kill but brings life when applied in the soil, and went back to his origins to dedicate himself to agriculture, his true passion.
He hails from Muecate district, in the Northern Province of Nampula, a place he knows well and where he cultivates a portion of 100 hectares in the fertile valley of Nakhoto. He is the president of the Farmers Association of Nakhoto (APRONA, Portuguese acronym) composed of 13 members.
This collective is turning Nakhoto into a vibrant rural community, and their effort not only benefits other farmers, but also school-aged children.
Since 2017, APRONA has provided 30% of their harvest to reinforce school meals in the primary school of Nakhoto, under an agreement with the Educating Children Together – Phase III (ECT-3) project, implemented by World Vision-Moçambique and funded by the United States Department of Agriculture (USDA).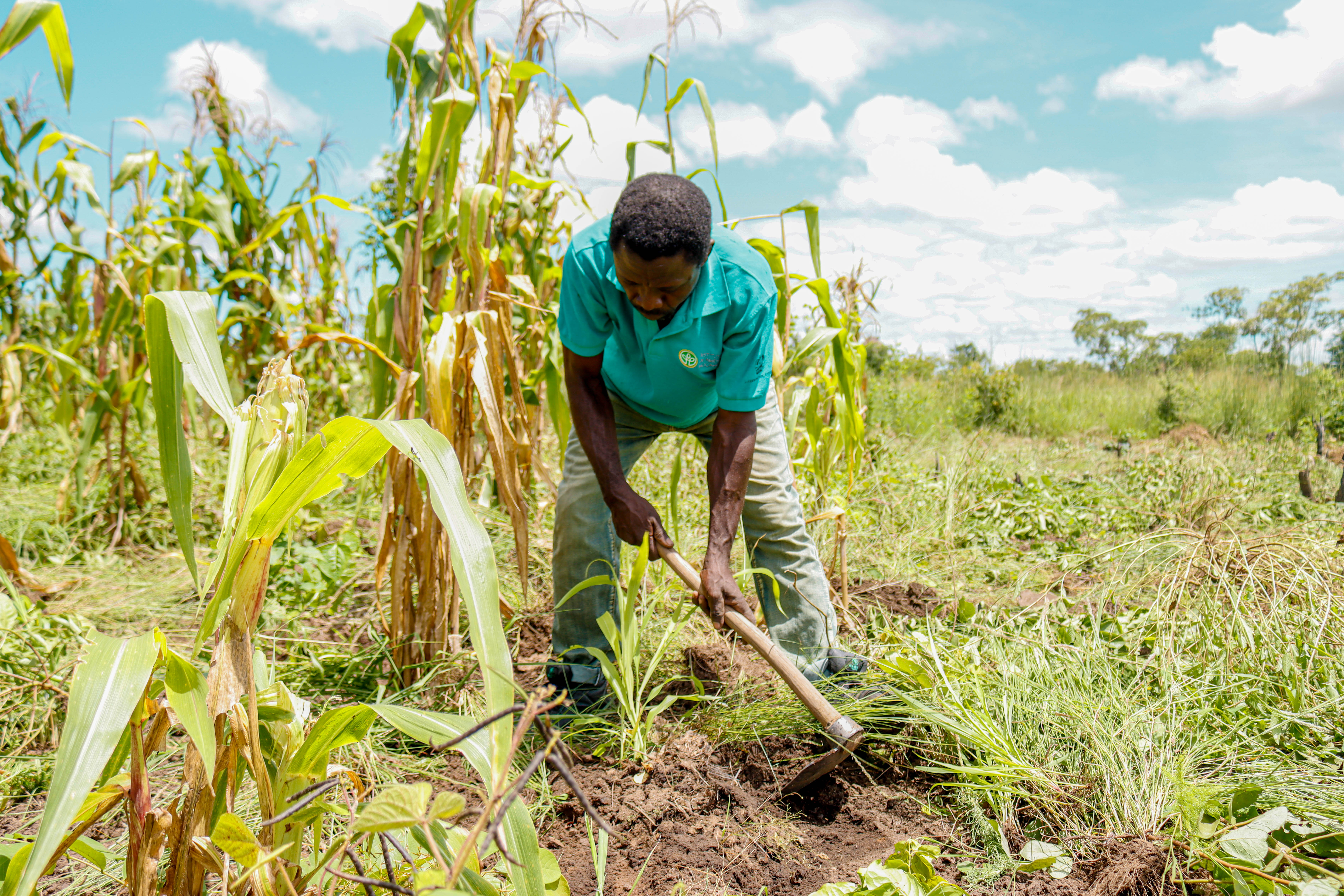 Saíde, who fathered 12 children, has a personal motivation to support school feeding since his youngest children are enrolled in school, and he testifies the gains.
"For me, school feeding is one of the pillars of good education. We see the difference since this program was introduced. Children are more motivated to go to school," he said adding that "World Vision also gave us support to legalize our association which came effective from 2016."
Being a full legal association gives APRONA leverage in access to local and provincial markets. Last year they managed to secure a deal to sell cashew nuts to a processing factory in Nampula. Their products supply markets in Nampula and have reached Zambézia and Maputo provinces. 
"Our association has a good reputation in such a way that other farmers who are not affiliated with us seek our support to commercialize their crops in bigger markets," he assured. APRONA relies on organic farming, thus making their product more competitive.
To maximize the potential of the land, members of APRONA produce in blocks in which they divide the farm into sections, and, in the harvest, they reunite the sum of the crops to sell in the market.  Saíde dreams big things for the association and one of his many visions is to acquire more means of production.
"We want to buy a truck so we can stack our production and reach markets in less time and we also want to increase our capacity to store seeds." He said. With this pace, Saíde firmly believes that the conditions to support school feeding even after the project closes are created.
Through the project, World Vision supports 90 farmers groups with training on improved agriculture practices and technical support so they continue supplying 30% of their harvest to related schools. In partnership with the District Services of Economic Activities (SDAE), the farmer groups will be trained on the formation of associations, dynamics, functions, and responsibilities. ECT-3 will also be engaged in connecting farmers' groups with local financial institutions to ensure that all 90 groups open their bank accounts.