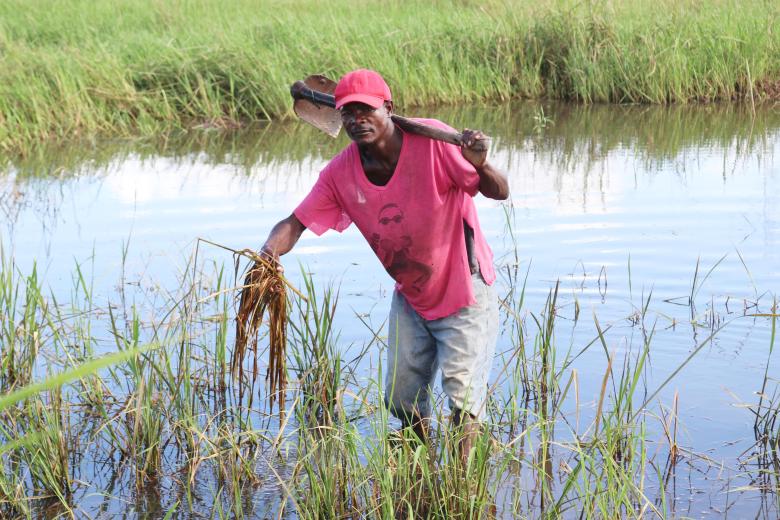 Hunger is threatening the survivors of Cyclone Eloise in Mozambique
Monday, February 15, 2021
In Buzi district, in the central province of Sofala in Mozambique, farmers such as Maneca (48) are still counting the losses caused by Cyclone Eloise that hit Central Mozambique in late January this year. The cyclone swept away houses and devastated more than 200,000 hectares of crops, according to the Mozambique National Institute for Disaster Management and Risk Reduction (INGD).
The scenario is bleak. Four hectares of crops that Maneca owned are now under water and nothing can be recovered. "As you can see, all my crops were destroyed and I don't know what I'm going to give to my kids in the next few days."
Sadly, all the food that Maneca had stored from the harvest is gone as his barn was destroyed. "I wasn't able to save anything. All the corn and beans that I had stored in the barn were washed away. Unfortunately, the floods also took away our clothes and all our belongings," regrets the father of nine (among which six are minors).
He believes that the situation continues to worsen due to shortage of humanitarian aid. "Today we just had one meal and I don't know if I'll be able to provide another meal to my children today," he says.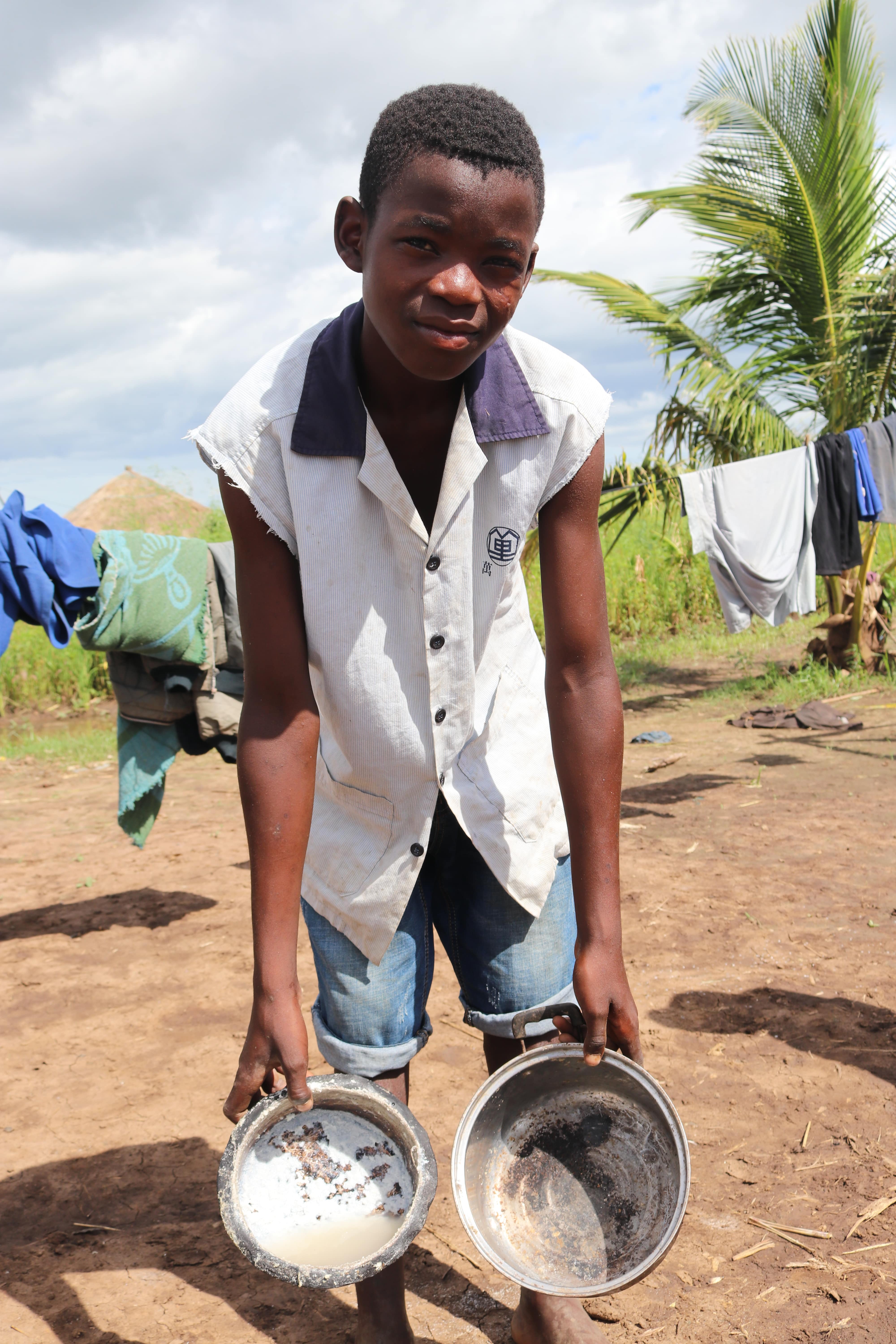 "Now my biggest concern is to have a safe place where my family can live without fearing being taken or dragged by the floods, and where we can produce food for ourselves without relying on aid," explains Maneca, who currently depends on life-saving food assistance to feed his family.
He had received seeds and training in improved agricultural techniques as part of the post-Cyclone Idai recovery efforts undertaken by World Vision, with funding from the United States Agency for International Development's Bureau for Humanitarian Assistance (USAID-BHA).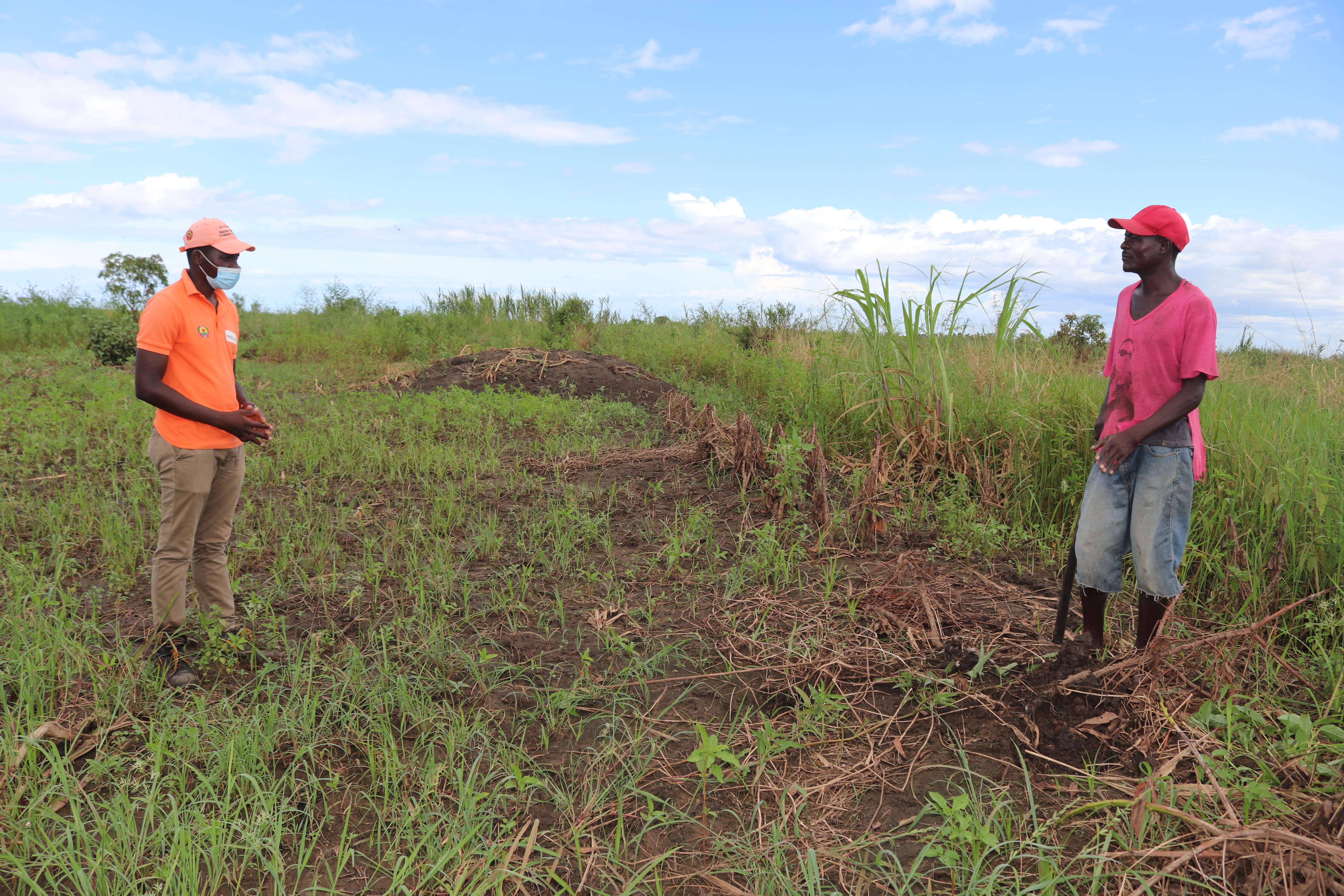 Apart from food, Maneca's family faces another big challenge; Cyclone Eloise temporarily displaced his family. Some of them are sheltered in temporary accommodation centres in the locality of Guara-Guara, almost 20 km away from their hometown, where he stayed in a small hut with his son Tiago (13), attempting to take care of recovered belongings.
 "I am very sad because I don't see my family for days," says Maneca, adding that he has decided to return to his hometown to see how and from where to start over again.
In the meantime, Maneca, with the help of his son Tiago is rebuilding his house using local materials and part of the roof that he managed to recover from the wreckage. "I'm rebuilding in this dangerous place because we depend on this Buzi river to irrigate the crops."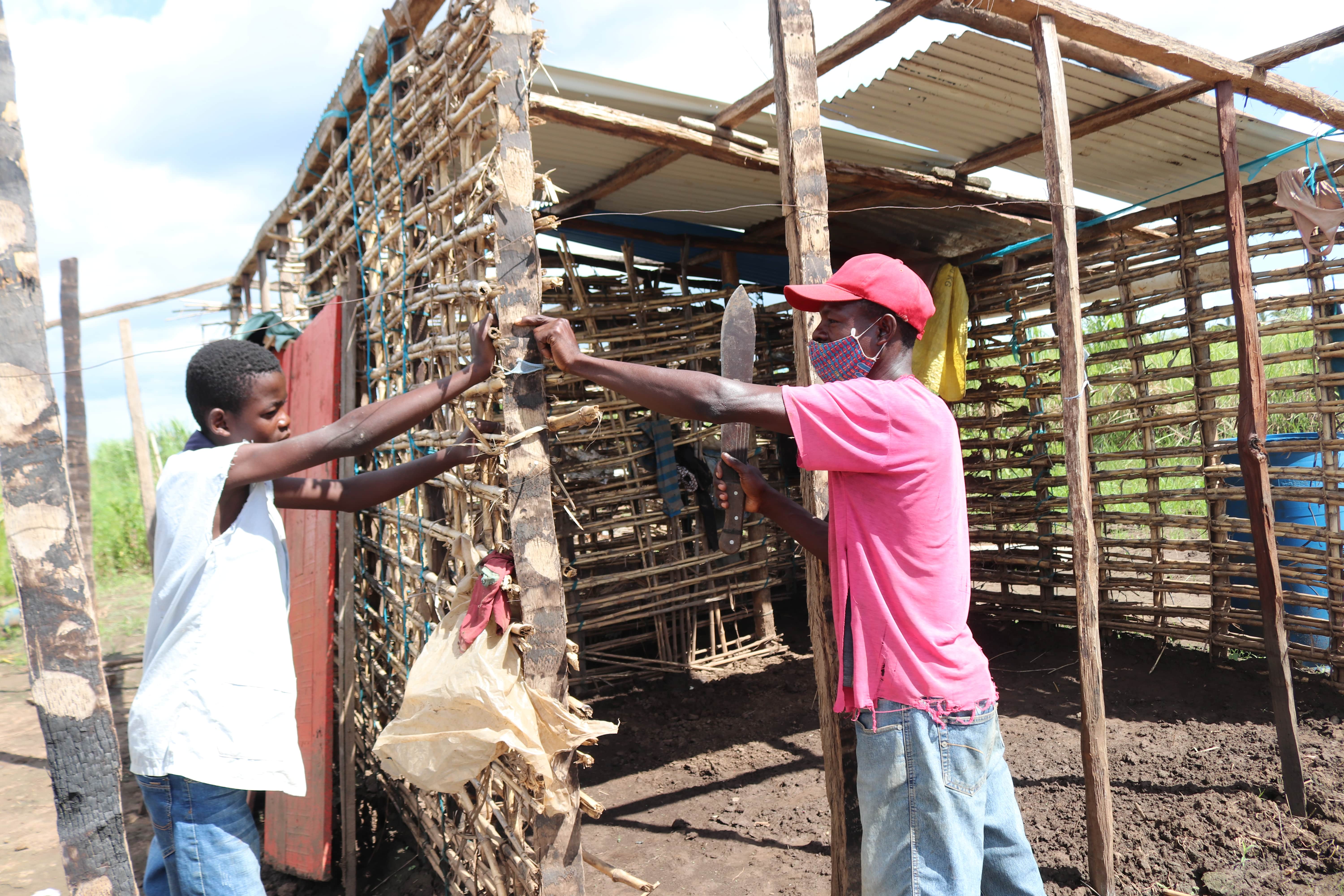 Young Tiago, who dreams of becoming a mathematics teacher, says he won't give up before relieving the suffering of his sisters and parents with the income from his future profession.
"I am afraid to come back here but we have nowhere else to go," says Tiago who also survived Cyclone Idai in 2019, and tropical storm Chalane on the last but one day of the year 2020.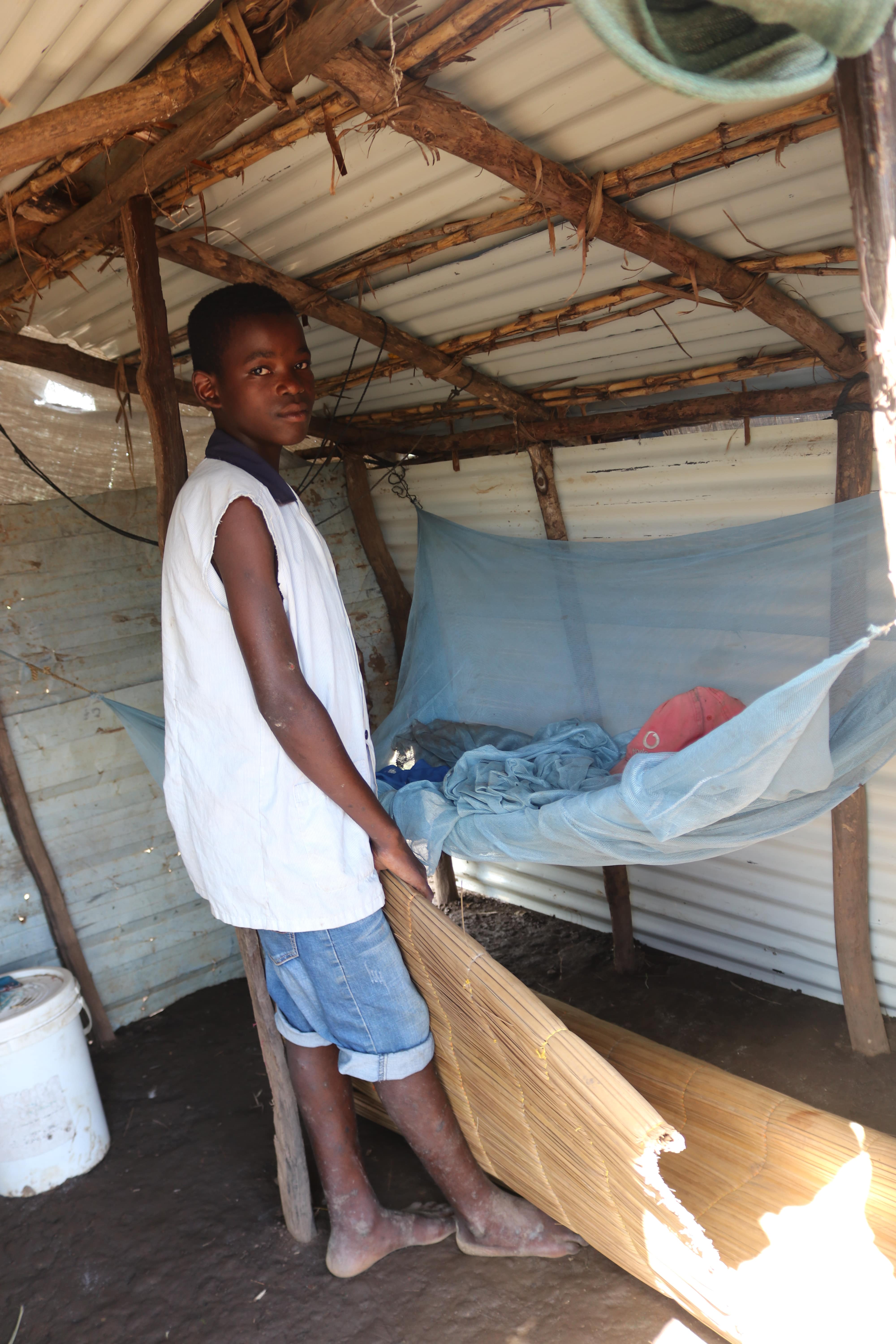 World Vision is working to restore demonstration plots and fields that are used to teach, experiment, multiply seeds, and share ideas about a good agricultural practices with community members. After this process, the multiplied seeds will be redistributed to affected families, including Maneca's, so they can plant for the second season.
During an Emergency Operative Committee meeting held on 9th February in the city of Beira, the provincial delegate of INGD, Teixeira Almeida, indicated Buzi's situation as critical, despite several efforts by the Government and partners, "which is why more interventions will be needed to reduce the suffering of affected families especially in Buzi, which is the most devastated."
According to updated data from INGD, Cyclone Eloise affected more than 350,000 people, causing 11 deaths in Mozambique, and several injuries.
--------------------------
By: Lourino Pelembe, World Vision Mozambique Communications Officer