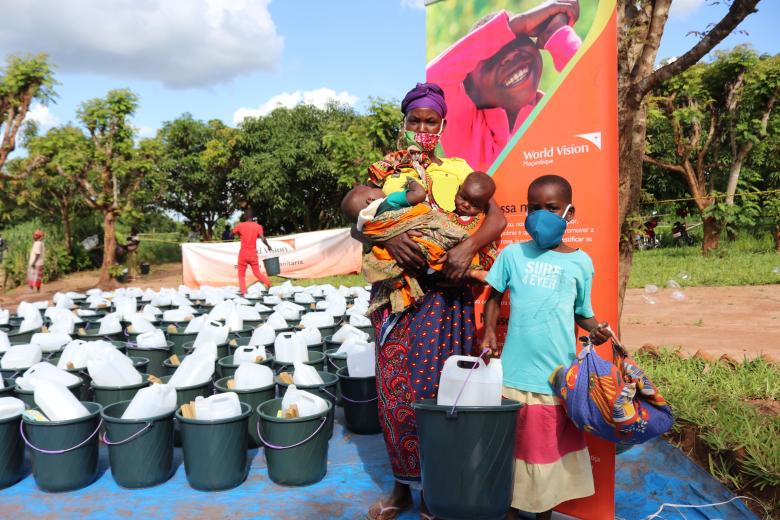 Restoring dignity to survivors of Tropical Storm Chalane through essential non-food items
Wednesday, March 17, 2021
In the Zimpinga area in central Mozambique, Anguista (35), the head of her household, is lining up a queue with her five-month-old twins and older daughter, Ana (8), under the shade of a leafy mango tree. There is a distribution of essential survival non-food items to communities in urgent need, that have survived Tropical Storm Chalane. The Tropical Storm hit the country on the penultimate day of 2020, sweeping away livelihoods, houses and critical items of families that were still trying to put their lives together after the devastation of Cyclone Idai in March 2019.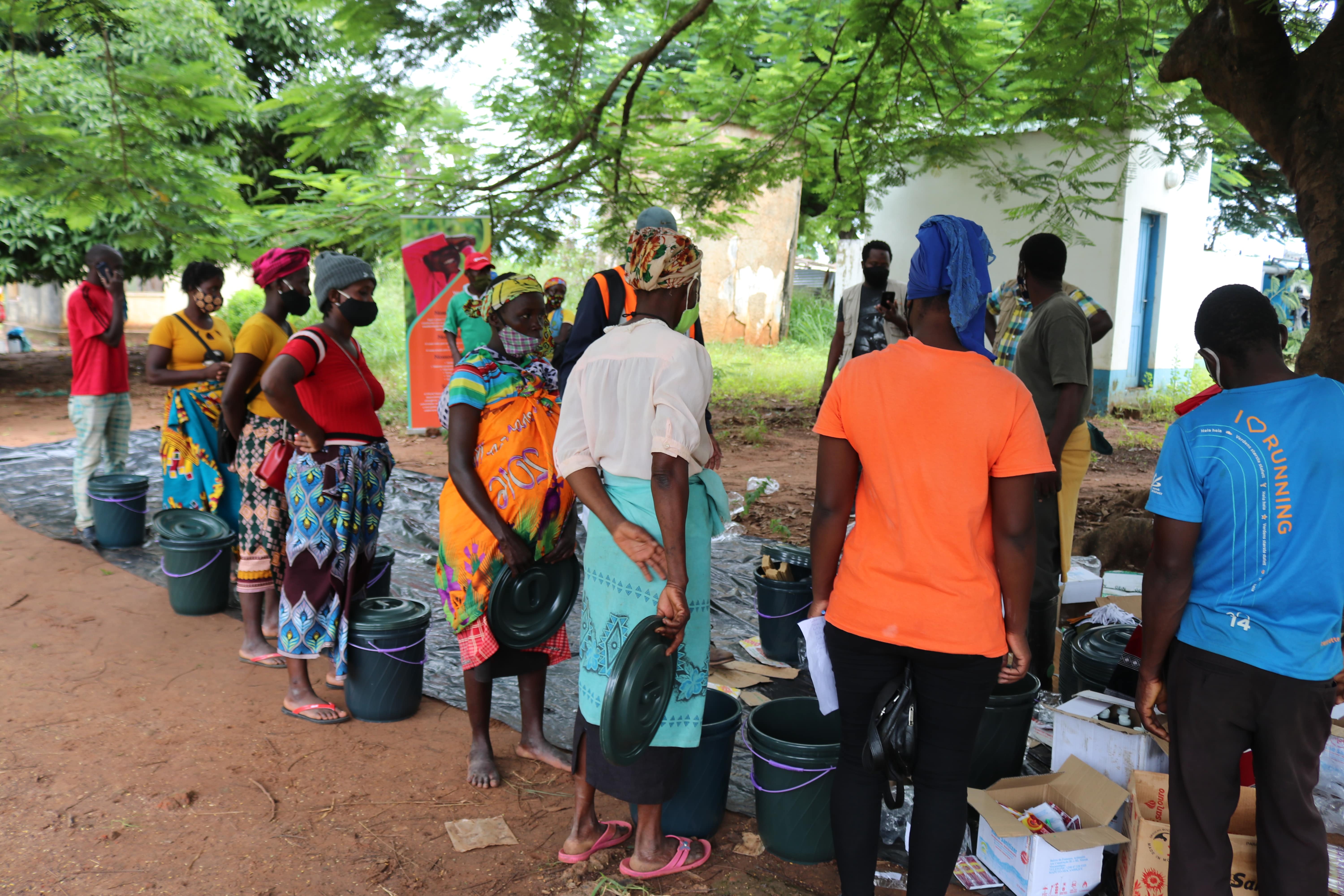 Since she's carrying her twins on her lap, Anguista is part of priority groups. Realising her presence in the queue with the children, a World Vision staff member calls on her to get her kit consisting of buckets, soap, tubes of toothpaste, toothbrushes, a flashlight, hand sanitiser, water purifier, face masks, mosquito nets, among other emergency relief items, in a partnership between World Vision and the Start Fund Network.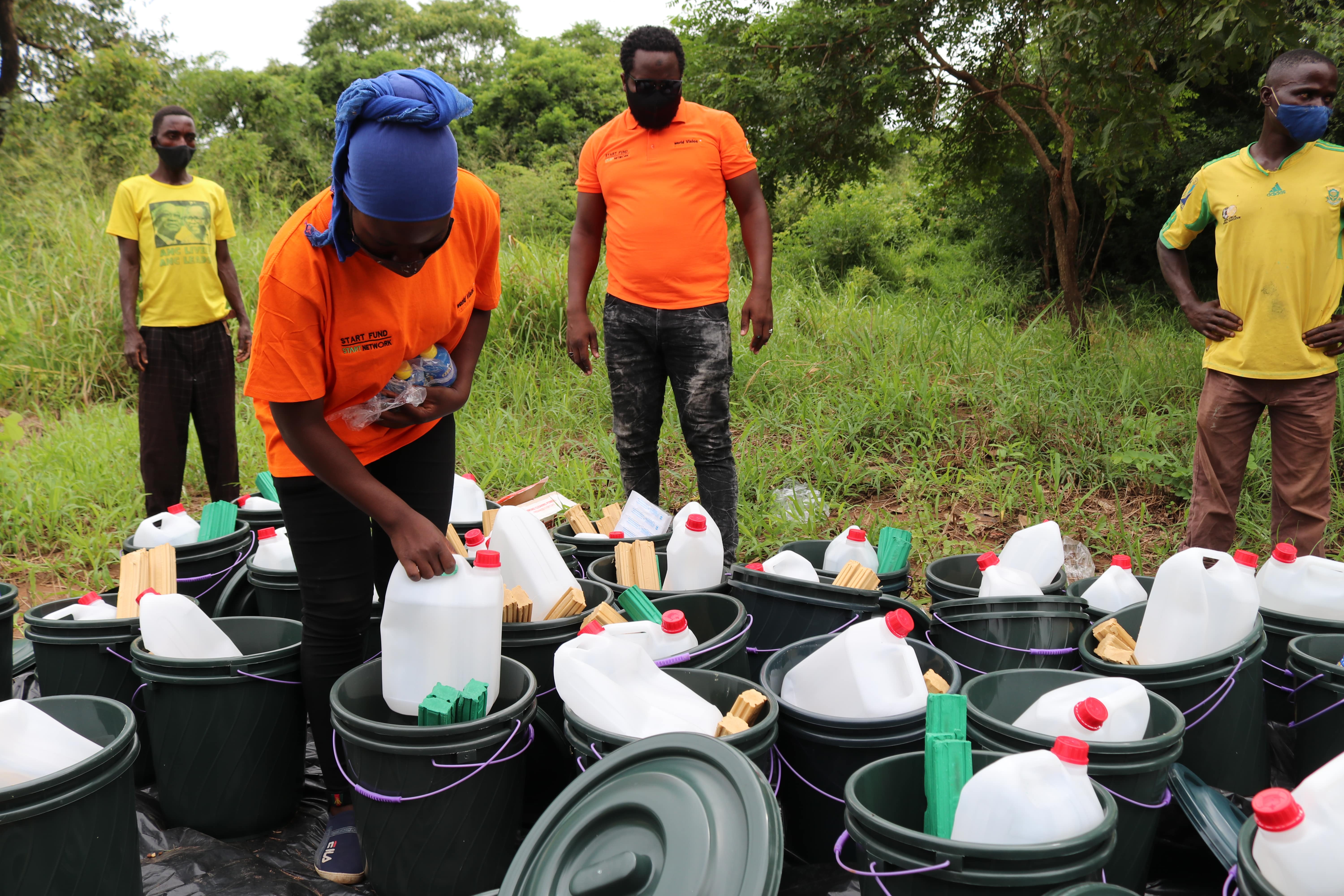 Satisfaction and joy are undisguised on Anguista's face as she says "I'll use this bucket to store water for drinking and this jerrycan for hand-washing". She explains that the Tropical Storm didn't allow her to save anything from her belongings, and hence "these items will improve our lives. I'm so grateful".
Anguista reveals that when the storms were intensifying, she just prayed so that God could protect her children. "It was really difficult to deal with the last cyclone because I had to take care of three children. When Cyclone Idai hit, I only had my children Ana to take care of."
With a possible return to school, Anguista's concern increases, as her daughter, who will join third grade this year, lost all school supplies including uniform. "I still don't know what I'm going to do. I'm leaving it in God's hands", Anguista expresses in faith.
While communities worldwide are struggling to limit the spread of novel coronavirus pandemic, distributions are preceded by awareness-raising sessions about sanitation and hygiene, including demonstration in practical examples, of how to use the items like hand sanitiser, soap and masks, for instance, to not be infected by COVID-19.
"In the session, I learned that I should use the right measure of this alcohol to sanitise my hands, and on other occasions, I have to wash my hands with soap and water to save my life and the lives of my children," says Anguista adding that the water purifier she has received will help to end diarrhoea, which her children had been having as a result of consuming non-purified water.
After Tropical Storm Chalane made landfall, World Vision carried out a rapid assessment, taking to the community to respond to the needs of the most vulnerable. Of the more than 29,000 direct beneficiaries of this partnership, priority was given to women with disabilities, the elderly, and households headed by women, like Anguista's one.
--------------------------
By: Lourino Pelembe, World Vision Mozambique Communications Officer