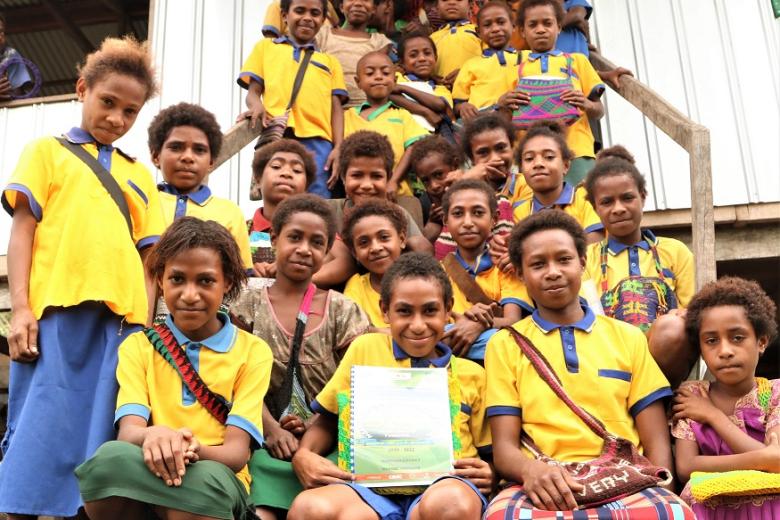 Changing community's perspective through education
Thursday, January 21, 2021
Ever heard of a school that built its own permanent classroom in only four days? 
Such is the case for Ngariawang 2 Elementary School. The school is situated on a hillside in the Markham District of Morobe Province. A one-kilometer winding road leads into the hills where the school and the community are neatly tucked away.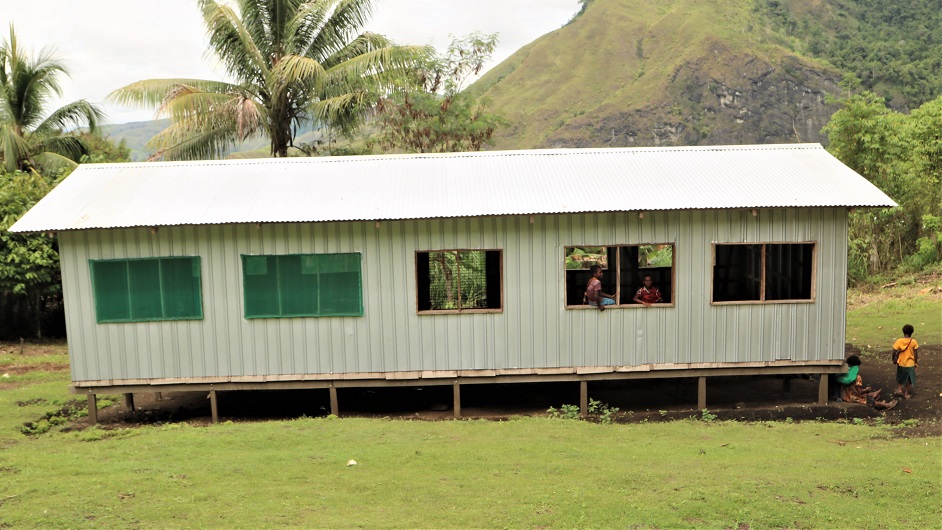 The School is one of 109 Together for Education intervention Schools in Morobe Province.
World Vision and its partners with support from the PNG Australia Partnership program were able to carry out activities in these schools to help increase the level of literacy and numeracy skills in students.
Yanik is the Teacher in Charge (TIC) at the school and has been teaching for nine years, 8 of which has been spent in Ngariawang 2 Elementary since its opening in 2012.
Known to her students as Ms Kwanean, Yanik as the only teacher faces a lot of challenges running the school. One of the main challenges is multi-grade teaching.
Ms Kwanean has been teaching multi-grade without any form of training and has found it challenging especially in planning lessons for three different grades who are in one class.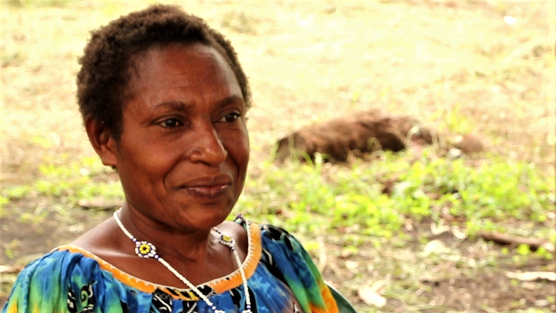 "I didn't know how to teach multi-grade classes until I received the training from World Vision and this has made it easier for me to teach my students in one class. I am now able to properly plan my lessons and handle the classes with students from different grades. World Vision has made my life so much easier", Stated Ms Kwanean.
Another big challenge that Ms Kwanean faced was the classroom and learning environment for the children.
They were using a semi-permanent classroom where the students sat on the floor during classes. Ms Kwanean did not know how to create a School Learning and Improvement Plan (SLIP) for her school and had no experience in school administration. So the thought of building a classroom seemed like an impossible task.
This was until Together for Education's intervention brought to them the SLIP training. Ms Kwanean together with the school Board of Management Chairman Michael Kupik and the PNC Chairman Paul Magan were trained on how to create a SLIP and how to execute their plans. This training was an eye-opener for Ms Kwanean and her community representatives.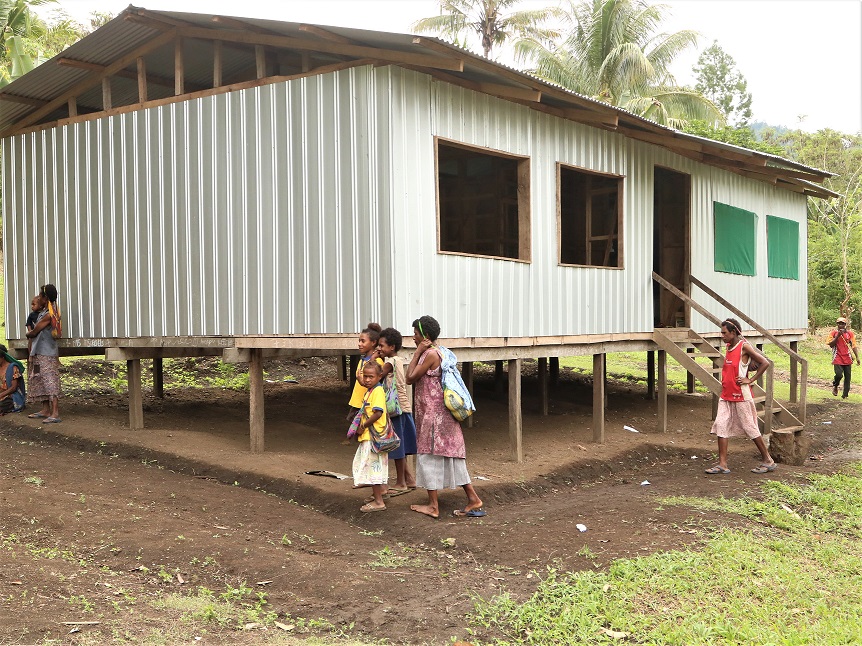 "Having this new permanent classroom would not have been possible if it weren't for World Vision and the community. World Vision has given me and my community representatives the knowledge and with the help of our community, we have built this classroom. I am very thankful for that," says Ms Kwanean.
Michael Kupik also confirmed that the T4E intervention has helped to transform the school and also the community. Mr Kupik mentioned that the training they received including budget planning and fundraising had really opened their eyes to what they are capable of achieving.
"After returning to the community we gathered our resources and saw that we were able to execute the plans we had made during the SLIP training. We have built a permanent classroom within four days after the training. Our community has completely changed its mindset and is helping us. We have seen a lot of changes in our school, and this is mostly because of T4E's intervention. Even our community is working together with us. We are very thankful that T4E has come into our community". Mr Kupik stated
Paul Magan added that they have plans to build another classroom and to bring water supply into the village and especially the school.
"After the SLIP training, we are confident we can achieve all these plans we have and we are working together towards it", said Mr Magan.
Unlike many other schools, this community has made it their business to make sure that their kids can attend school and get the knowledge they need to succeed in life.
With the Together for Education intervention, the TIC was able to receive much-needed training and the school has taken a big leap forward.
Ms Kwanean has attended all three Teacher Training facilitated by World Vision in 2018 and 2019, and the results are showing in her students.
"I have seen a lot of changes in my students since receiving the training from the World Vision. My students can read now, which was not the case in the past. This is mainly because I now understand the concept of multi-grade teaching", Ms Kwanean affirmed. 
With her passion and with the help of T4E Ms Kwanean is working towards molding future leaders of her community and country.
The Together for Education Project is supported by the Australian Government through the PNGAusPartnership program.
The project brings together a group of partners which includes World Vision as the lead, ChildFund, Library for All , University of Canberra, and the Consultative Implementation and Monitoring Council and is aimed at improving literacy and numeracy outcomes amongst the early grade school children by February 2022.