Cocoa farming supports Fiona's aspirations of being a schoolteacher
Tuesday, September 19, 2023
She is awakened by the sound of the rooster crowing outside her house at 5:00 a.m. on a chilly Monday morning. She reluctantly musters up all of her power, springs from bed, and rushes into the frigid shower.
The clock strikes 6:00 AM, and she quickly wears her uniform, and hastily eats some bananas and leftovers from the night before for breakfast before starting her routine walk to school.
Her daily commute to school involves walking on an unsealed highway for at least an hour, then another 30 minutes through a forest track, past a small fast-flowing river before reaching her school.
This takes her an hour and thirty minutes every day.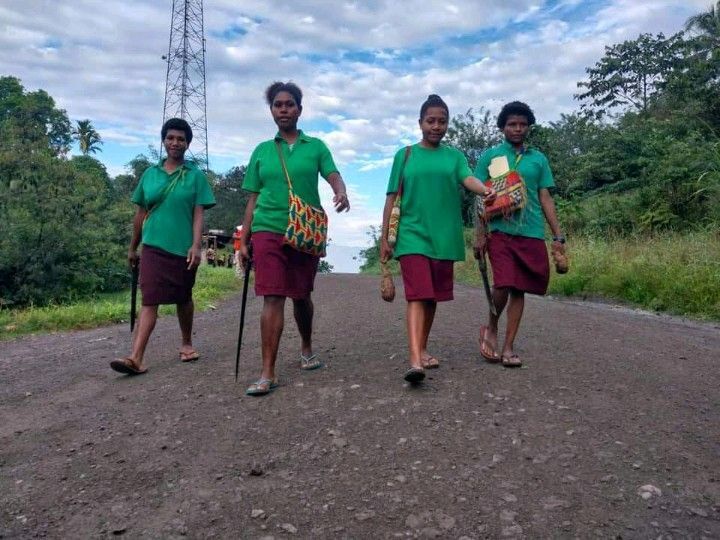 Fiona is in 7th grade and is the female school captain at the Ono Primary School, the school is located just an hour away from her home.
As the school captain, she understands the importance of going to school on time and wants to show a good example to the other students.
She and her friends have become accustomed to this pattern over the years.
For a few years now, Fiona has been living with her older sister and her husband for easier access to school, most communities are located in rural areas where children must walk for hours to get to school.
Fiona aspires to become a teacher in the future, and she is driven to do so by setting a good example for others in the school.
Deputy Principal of Ono Primary School, Benjamin Dokore commended Fiona saying she's a good student and a leader in school.
''Fiona is an exceptional student here and this is why she is the female school captain. She has a bright future and her parents have to continue to provide the support she needs,'' says Mr. Dokore.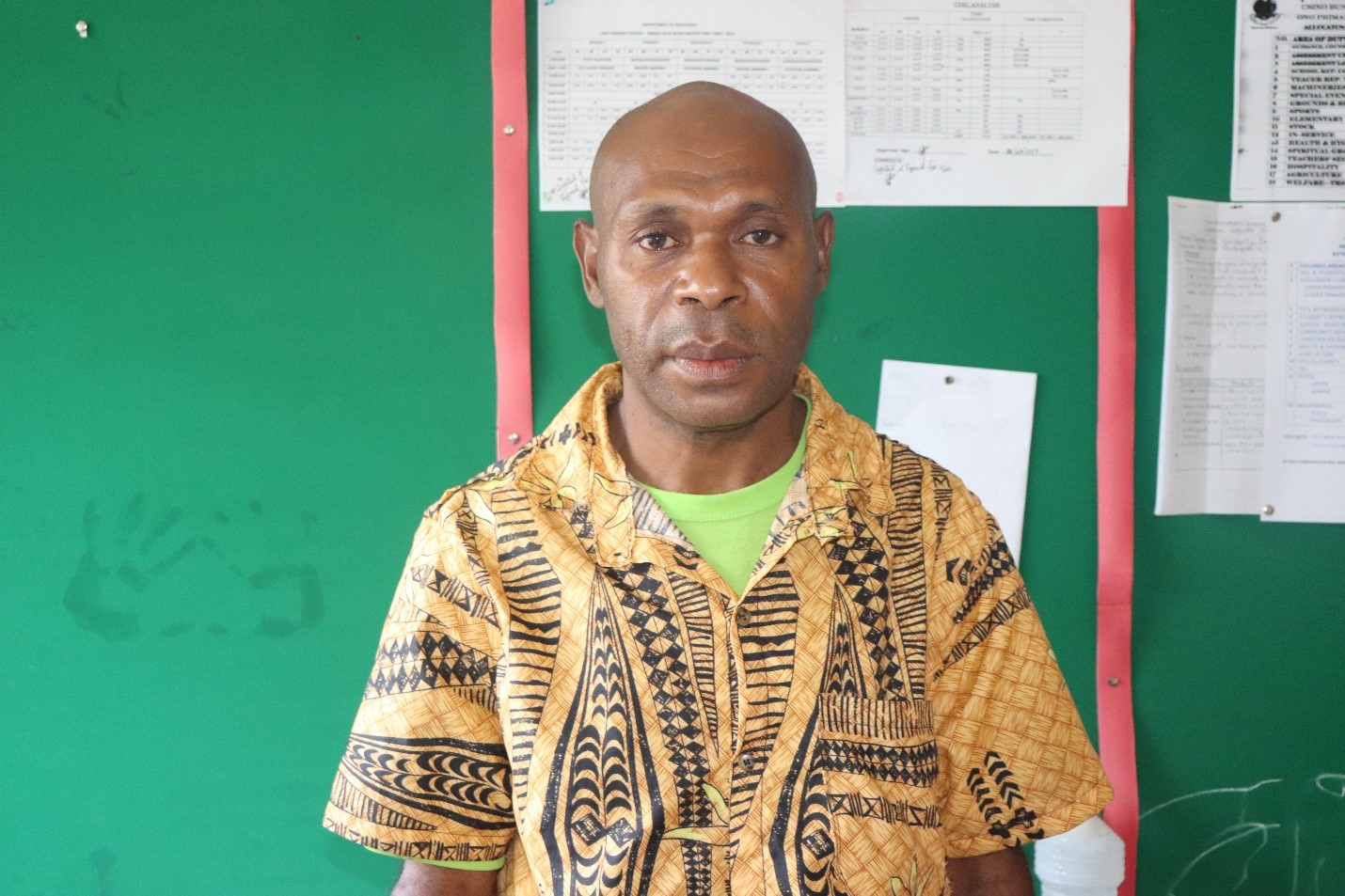 Born into a farming family, Fiona is the fifth of seven siblings. Her father, Kauti is a local farmer and lives with his family in Ward 18, Biribiri Hamlet in the Usino LLG.
Kauti owns two cacao blocks and has been selling wet cacao beans to customers to pay for Fiona and her siblings' tuition and health care.
Cocoa is the only main cash crop and main source of income for many people in this community, including Fiona's family. They also grow other garden food and raise domestic animals.
Each holiday, Fiona visits her parents to help out in the garden and sell their food at the central market in Madang District.
"I help my parents market our garden produce when I'm on vacation. I realised this is our sole source of income, so I try to help when I can," Fiona said.
They set a portion of the money they raise for their own needs, and use the remainder of the money to buy necessities for the household.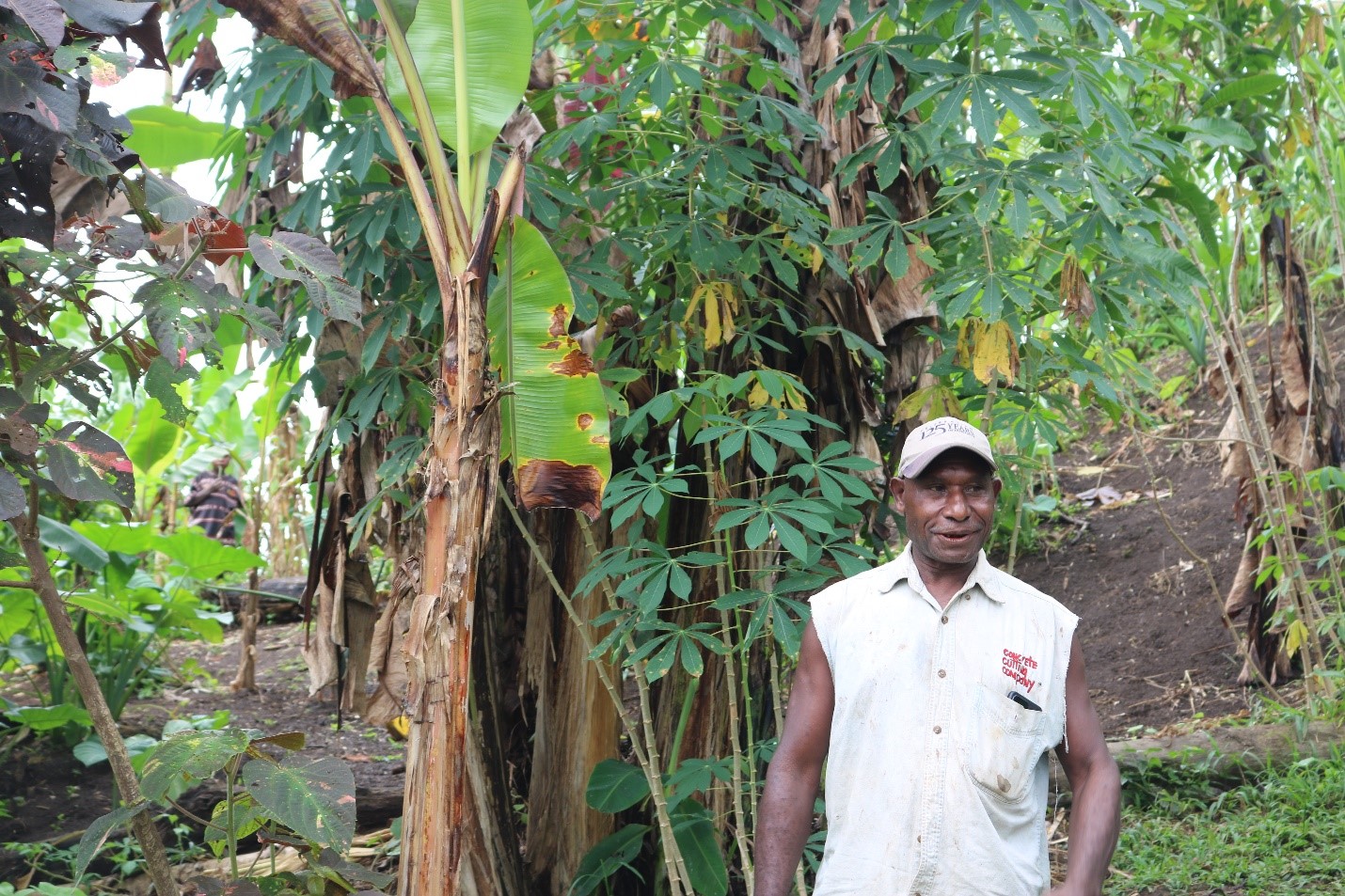 For three years, Fiona's father has been an active member of the Gigaso cooperative, a local Civil Society group that partners with World Vision PNG through the ANCP Climate Smart and Inclusive Cocoa (CACAU) project in the Usino Bundi District of Madang Province.
He registered to be part of this group because he knew cocoa was his only way of making ends meet for his family and, since the cocoa pod borer (CPB) affected cocoa over the years, he has been struggling and has given up on farming cacao.
"We had a huge setback due to Cocoa Pod Borer (CPB) disease and we stopped growing cacao for a long time, this has greatly affected our family especially the children's school fees, now with the new pieces of training I have from World Vision, I have seen a huge difference on how best to grow my cocoa and ways to prevent the cocoa pods from being infected," revealed Kauti.
After the intervention of the ANCP Climate Smart and Inclusive Cocoa project under World Vision, Kauti's hopes of growing cocoa again came to fruition. The project has greatly impacted Kauti's life and has put a smile on his face.
Kauti says, from the trainings and tools he received from the project, he now knows how to look after his cocoa buds to grow healthier and learned improved ways of growing cocoa to withstand different weather conditions.
The project aims to improve the resilience of smallholder cocoa producers in Usino Bundi District through increased organisation and production-processing capacity, improved market access, and equitable access to finance and ensuring local farmers like Kauti can be able to save money.
Working closely with 2628 registered cocoa producers, the project is likely to reach and benefit more than 12 thousand households and community members to help them sustain their livelihood through proactive and smart farming practices.
Kauti said '' As a farmer my family's income depends entirely on cocoa as we do not have any other cash crop, cocoa is a very important commodity to me and it's a privilege for me to be able to receive pieces of training from World Vision that will benefit me and my family in the long run''.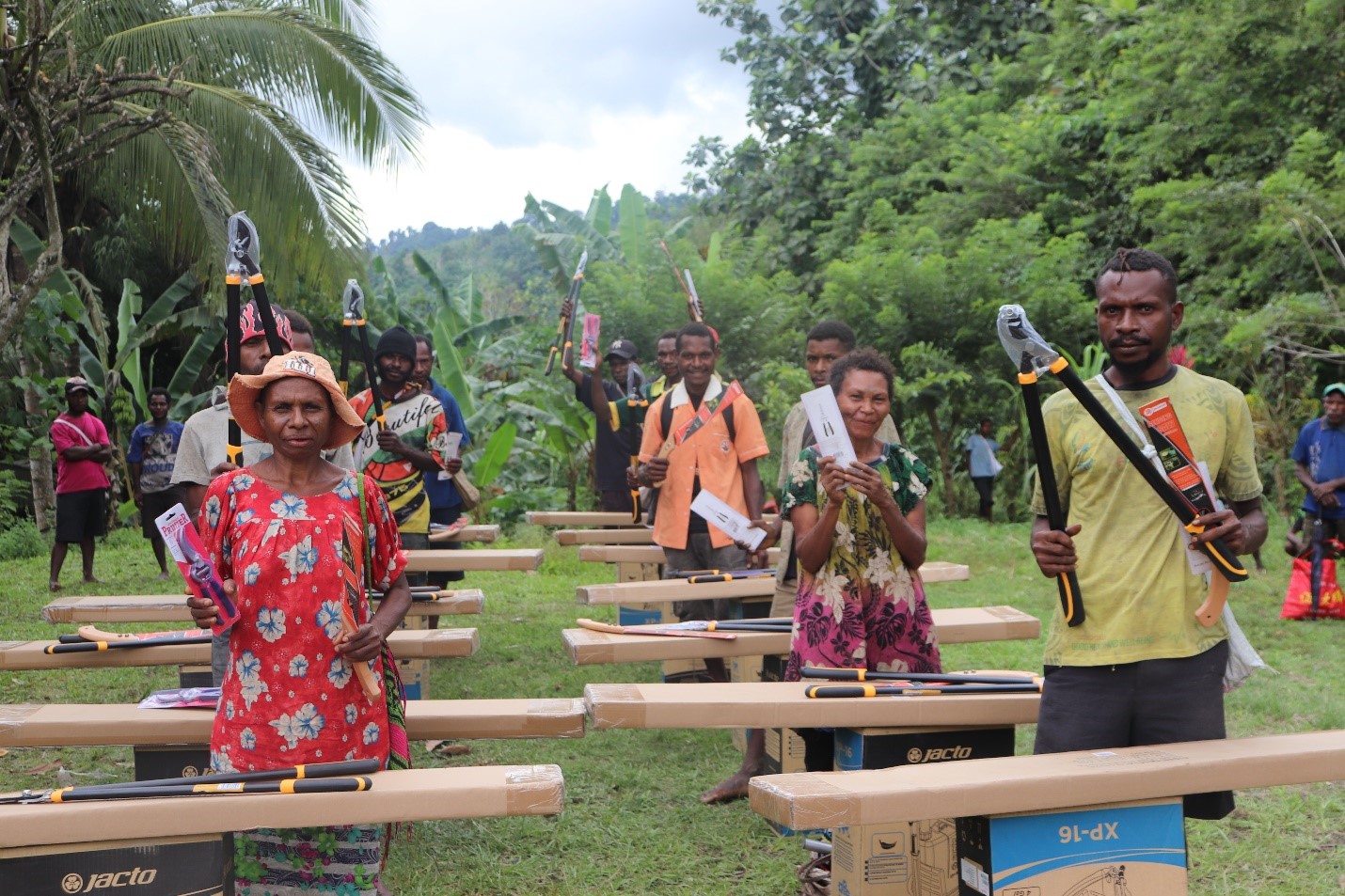 Another interesting and new piece of knowledge he learned was how to save money using the Savings for Transformation model (S4T). He admitted that he had no prior knowledge of savings and did not save money, this however has changed since he started to attend trainings the(S4T) trainings through the Cocoa project.
The S4T project model of the project establishes and empowers saving groups, which are member-owned and composed of a small number of people who save together in a safe, convenient, and flexible way that allows improvement of the quality of life in a household through education, farm inputs and payment for access to health amongst other vital needs.
'' With the money we have started saving, my wife and I can help to pay Fiona and her siblings' school fees, buy basic needs for the family, and save some for rainy days, I also plan on owning my own fermenter soon'', said Kauti, smiling.
Meanwhile, Kauti acknowledged that he is proud of his daughter Fiona and hopes to support her to achieve her dreams of becoming a teacher in the future through the sale of cocoa.
The project continues to inspire farmers like Kauti so they can in return help their children achieve their dreams through alternative cocoa block management and Savings for Transformation.
The Climate Smart and Inclusive Cacao is funded by DFAT through the Australia NGO Cooperation Program (ANCP) and implemented by World Vision PNG, with support from other development partners and stakeholders.