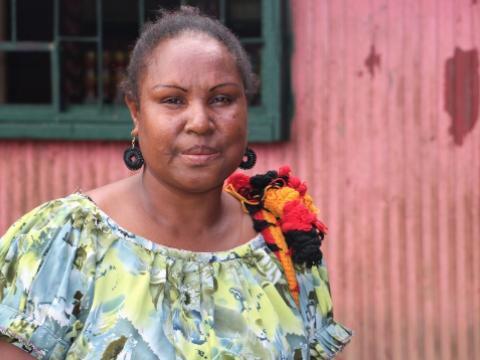 Human rights defenders speak up to support the vulnerable
Friday, August 2, 2019
"We need child protection officers in our communities because there is a lot of child abuse happening, but we don't know how to deal with it", said Grace, a human rights defender (HRD) in World Vision's Gender Action Platform; Engaging Men, Youth and Children project in her community in Port Moresby, Papua New Guinea.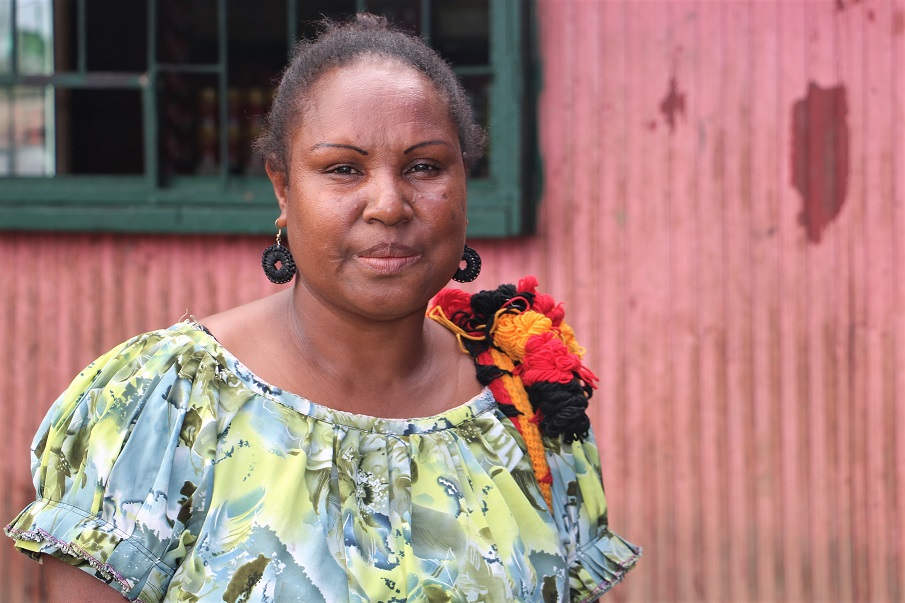 World Vision empowers human rights defenders, like Grace, with various types of training on how to assist women who have experienced gender-based violence (GBV) in her community. Part of her role is to raise awareness on GBV issues and try to connect both offenders and survivors to established referral networks and support services.
The goal of the gender project is to transform cultural norms that support gender inequality and to promote men's behavior change as well as support community leaders to connect perpetrators and survivors to support services.
Grace says that there is an urgent need for child protection officers in her community because children are being abused on a daily basis, including being used as labour for domestic work.
According to Papua New Guinea's 2015 Lukautim Pikinini Act (Child Welfare Act), a person who causes or permits a child to be engaged in employment in a) conditions that are likely to be hazardous to the child; b) interferes with the child's education; or c) that is harmful to the safety, health or physical, mental, spiritual or social development of the child, is guilty of an offence.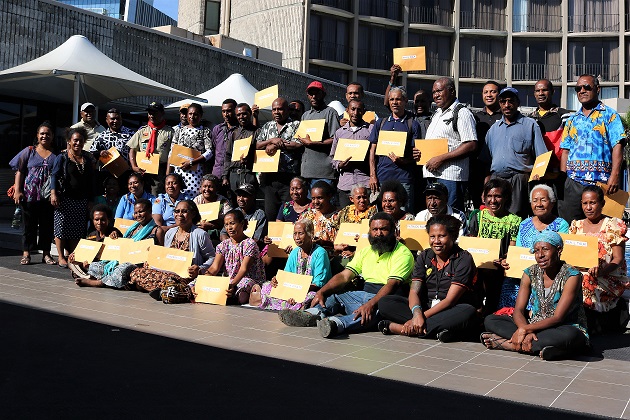 Grace says that the local way of life also hinders a HRDs work because parents see the type of work given to their children as household chores and not as a form of child labour.
In a local Papua New Guinean home, everyone must do chores as a way of personal development and if they act out of line, they must be disciplined with a stick or a broom and sometimes belts and other objects.
"A lot of parents have not been to school and their children are also not going to school so it's very difficult for them to understand their rights and responsibilities as parents and children.
"Sometimes when we step in to try and stop parents from abusing their children, they tell us that we do not have the right to interfere with them disciplining their children," Grace explained.
"If World Vision can train us on child protection policies and how to better care for children, we will be able to use that knowledge to assist children who are abused," shared Grace.
Another human rights defender, who works alongside Grace, is Rose.
The 46-year-old woman confirms that there are a lot of people with low levels of literacy in their community and, as a result, many do not understand the awareness messages that will help them make positive changes in their lives.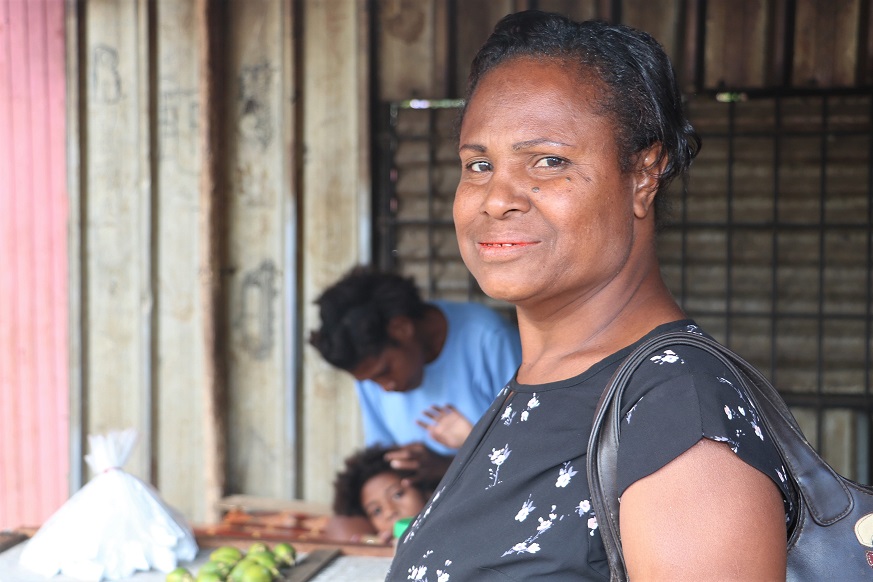 Rose became a human rights defender (HRD) as she wanted to help members of her community understand the issues affecting their lives to enable them to make positive changes.
Rose said, "I decided to step in so I can explain to them how to take care of their families, children and wives."
She added that most awareness sessions are done in English and Tok Pisin but some people still do not understand as many have never been to school.
Rose explained, "The main forms of abuse in my community are child domestic labour, physical and verbal abuse. I witness abuse every day."
She said verbal abuse often accompanies a beating and, when culturally appropriate, human rights defenders try to step in and discourage parents from abusing children in this way.
"I see children carrying large jerrycans of water everyday, but it's not always easy to stop this kind of work as their parents have instructed them to do it.
"I find it very difficult to intervene when a mother is beating her child or swearing at them. The way life works here is that everyone must contribute to the household so you have something to eat at the end of the day. If you don't contribute, you have nothing and you get beaten, that's one of my biggest challenges," explained Rose.
Rose said that their team of HRDs, led by Tom Oaveta, has been creating awareness on the kind of work they do but they need more support from established organisations.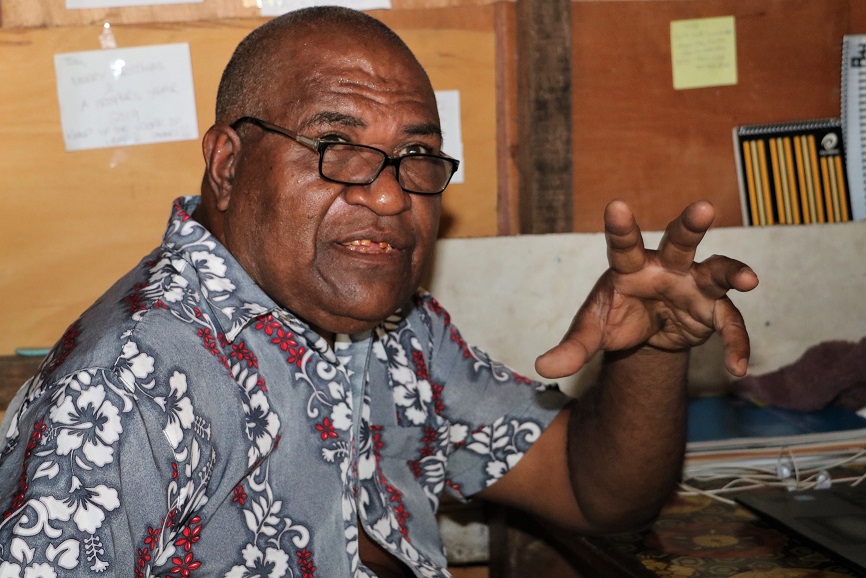 "People in our community need to know that there are laws protecting children and they are breaking these laws but we need the right people to come and talk about these things," shared Rose.
Rose says that they need child protection officers in their community to help people understand the kinds of penalties that go with breaking the law.
"Many do not know about the laws that protect children. We try to educate them but still they do not understand, so we want child protection officers to come and help them."
Having child protection officers in their community would be helpful so mistreated and abused children can receive the support theyneed.
The Gender Action Platfrom; Engaging Men, Youth and Children Project is a project funded by the Papua New Guinea and Australia Partnership and implemented by World Vision in two communities in Port Moresby; Hanuabada and 9 mile.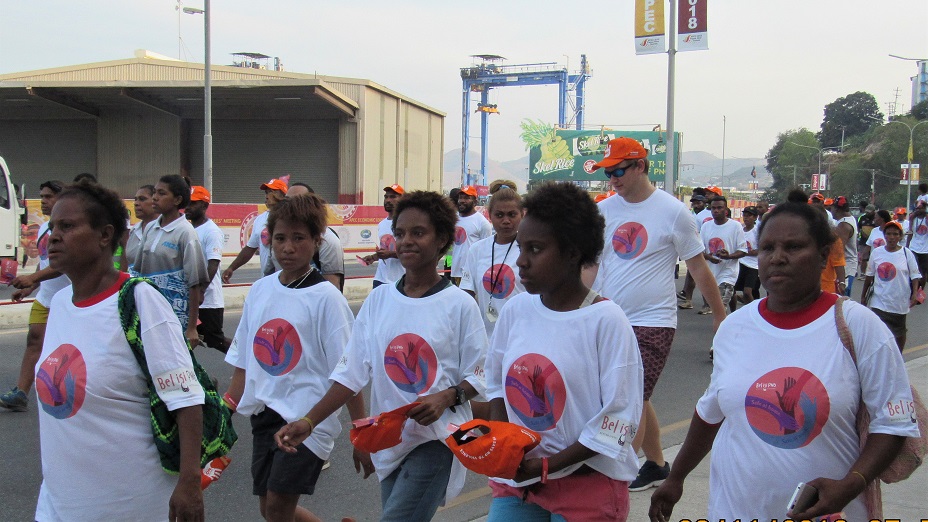 The project aims to address violence in Papua New Guinea by transforming harmful norms and behaviors amongst children, youth, and male perpetrators, and strengthening faith and customary leaders' ability to address gender-based violence in their communities.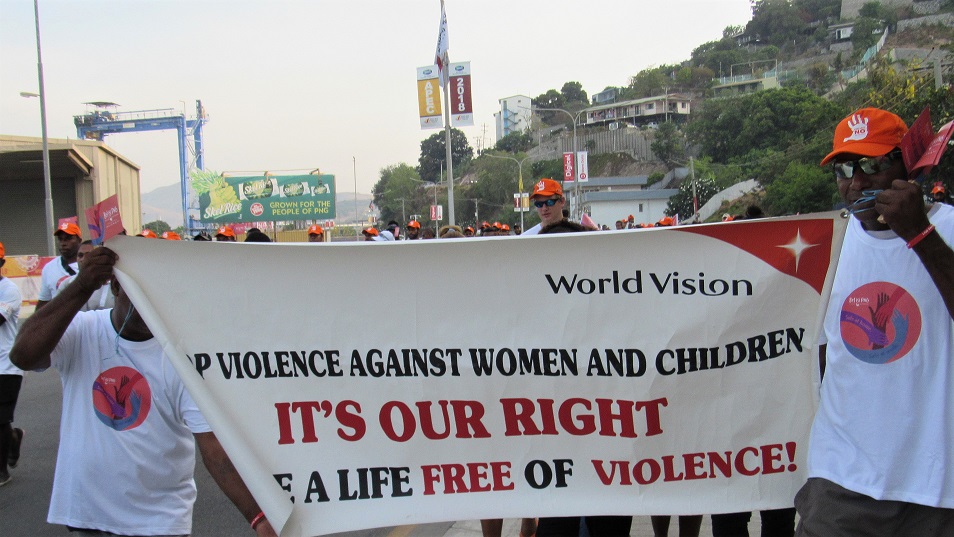 Project partners include the PNG National Department of Education, PNG Family Sexual Violence Action Committee – Consultative Implementation Monitoring Council (CIMC), the PNG Government; PNG Family Sexual Violence Committee – National Capital District (NCDC), PNG Church Partnership Program, PNG Department of Community Development and Religion and UN Women PNG.