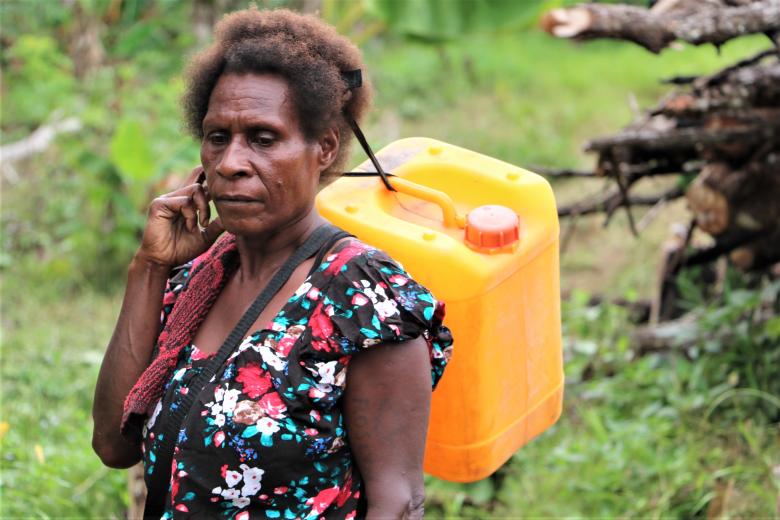 Inspiring behavior change in rural community
Tuesday, June 8, 2021
"I found it hard to fetch water along the riverside or walk to our creek but now it is very easy for me to fetch water because we have a tap," says Samson.
Samson from Sebe village in the Western Province of Papua New Guinea is a Person Living with a Disability (PLWD).
"I found it hard to use the pit toilet because I'm not like other normal boys," he says.
Samson lost both his parents at an early age and has been living with his aunt and has grown up to be a well- mannered, very respectful young man despite his disability and his difficulty in life.
"The change in my village is good and I'm very happy because it has made my life easy," he adds..
Samson would sometimes go for days without bathing and would always refuse to use a pit toilet, Instead he would go to the bush, because he found it hard to squat.
The WAVE Project is supported by the Government of Australia and the PNG Sustainable Development Program (PNGSDP).  The project is implementing the Healthy Island Concept (HiC) in Samson's village.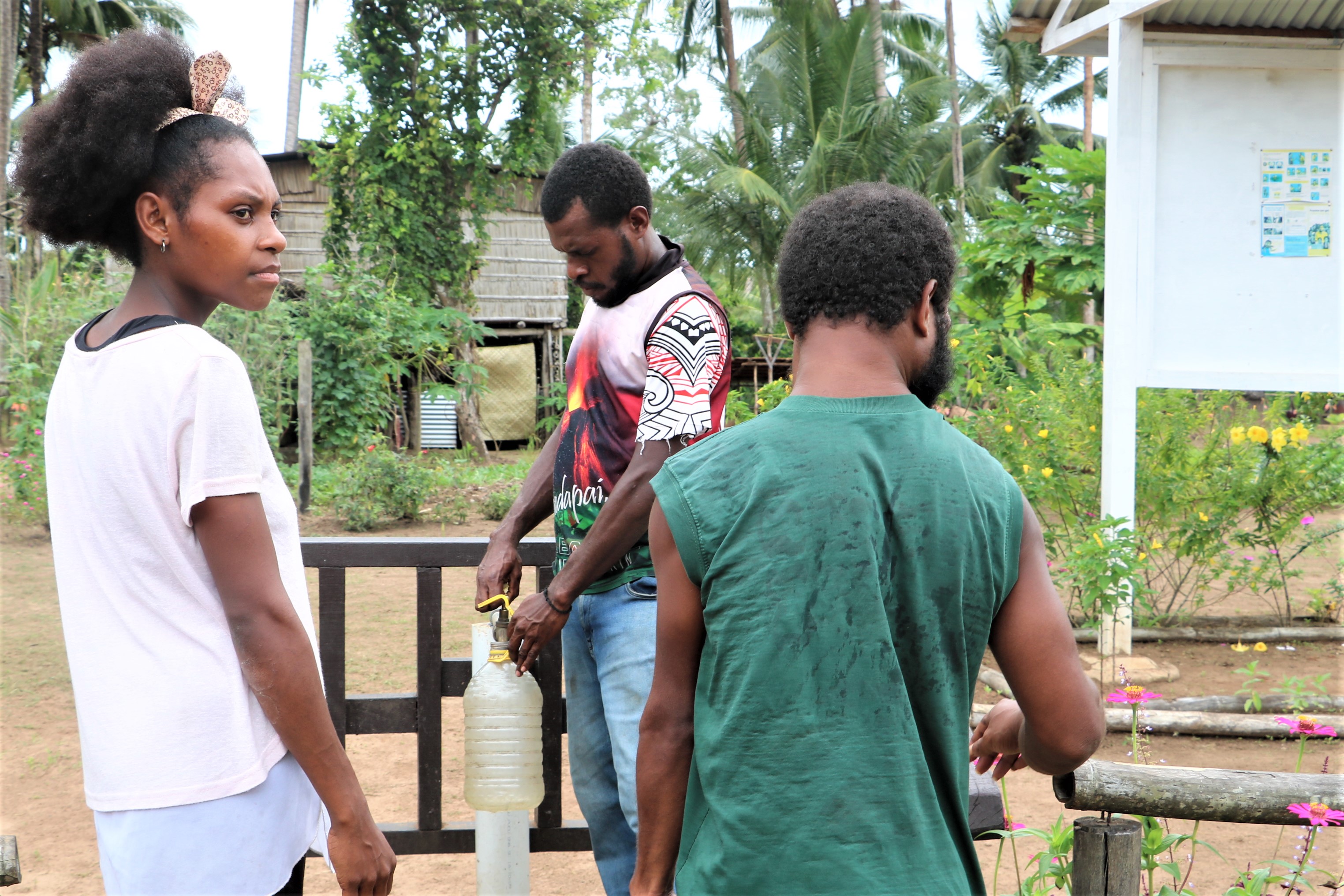 The concept is an initiative of the Government of Papua New Guinea and has the main focus of improving and promoting a healthy way of living in local villages and communities by placing an emphasis on water, sanitation and hygiene (WasH).
Samson's village was not clean and organised as it is today but things have changed for the better.
They have received two 9,000 litre water tanks for an elementary school and a toilet, through our intervention.
Still, the community did not depend on the project to build a rainwater catchment, they took initiative and contributed money to build one, part of the building would be used as an elementary school and the other half as a community hall; its roof becomes the catchment for rainwater to flow into the donated water tanks.
These tanks have now become a source of relief for Samson and other members of his community to access clean, safe, drinking and cooking water, especially the women and children.
WAVE stands for WasH Voices for Empowerment Project – WasH stands for Water, Sanitation and Hygiene. The HiC implemented in Samson's village falls under WasH. The WAVE project covers components of WasH, Gender, Women Empowerment and Disability Inclusion.
Samson's village has changed in just two years and has met 50 percent of all ten requirements of the HiC.
"Looking at my community, it has changed and I'm very happy," says Samson.
Sebe is a village that has significantly changed in a short space of time and like Samson, many others in his community expressed gratitude for the improvement they have seen in their lives.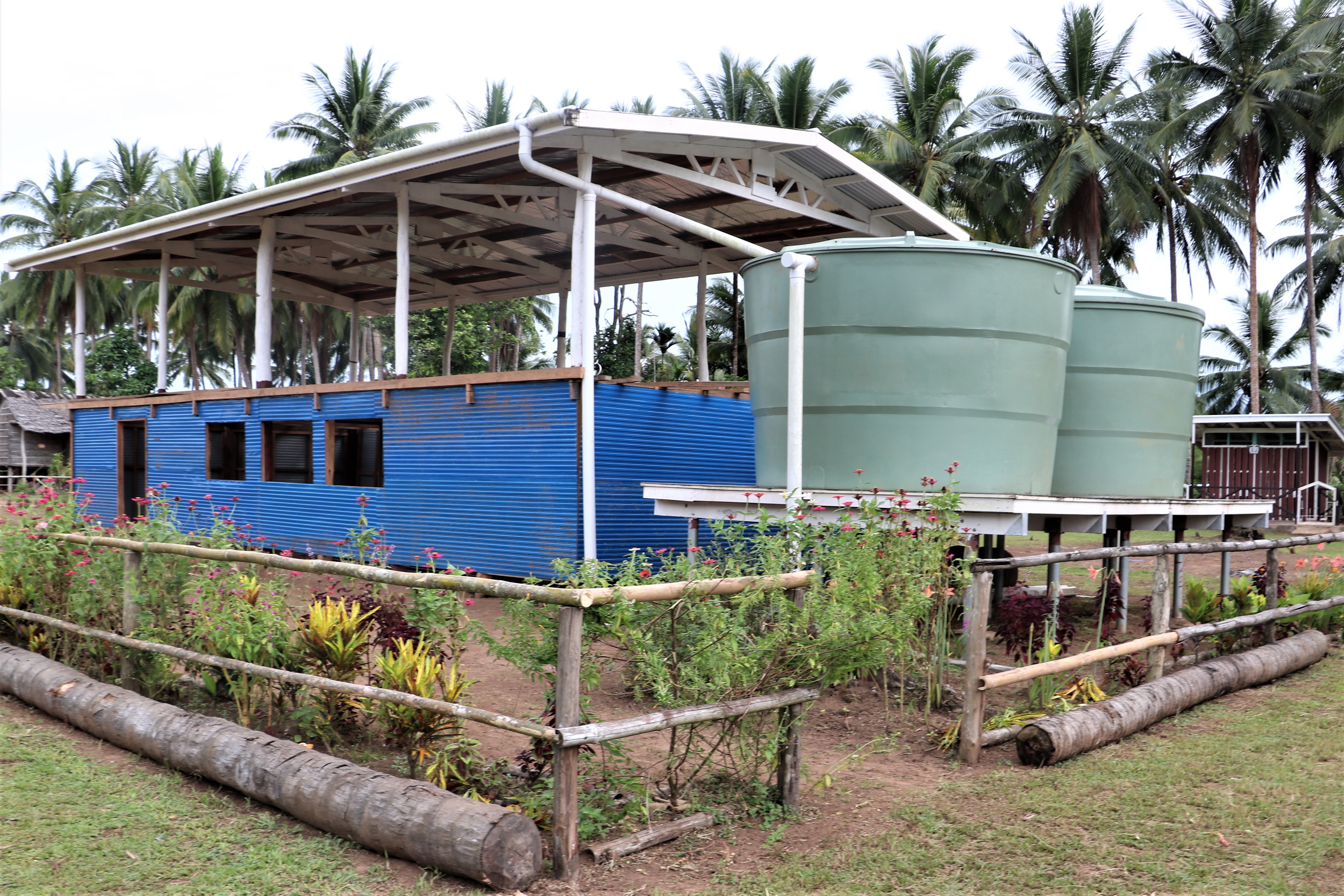 Sobe Nuge, a member of the community's WasH Committee affirms, "In the past, we did not care about how we lived in our community. Dogs would put waste everywhere and people used the bush as a toilet; we did not have the knowledge until the training came.
She said that when Word Vision intervened, it helped Sobe and many others in her community to understand how to look after their community.
"As the trainings were conducted we began to shift from our old ways and started doing things according to how they were teaching us," she adds.
In the past, womenfolk from the community would walk for about 30 minutes to find water and carry it back in 20 litre containers.
"We have easy access today, we just walk to the tap from our houses," she says.
She adds that PLWDS's were only cared for by close relatives and not everyone in the community but now that has changed.
"Thank you World Vision for bringing this trainings and helping us to improve our way of living and we are really happy that you are here with us," adds Sobe.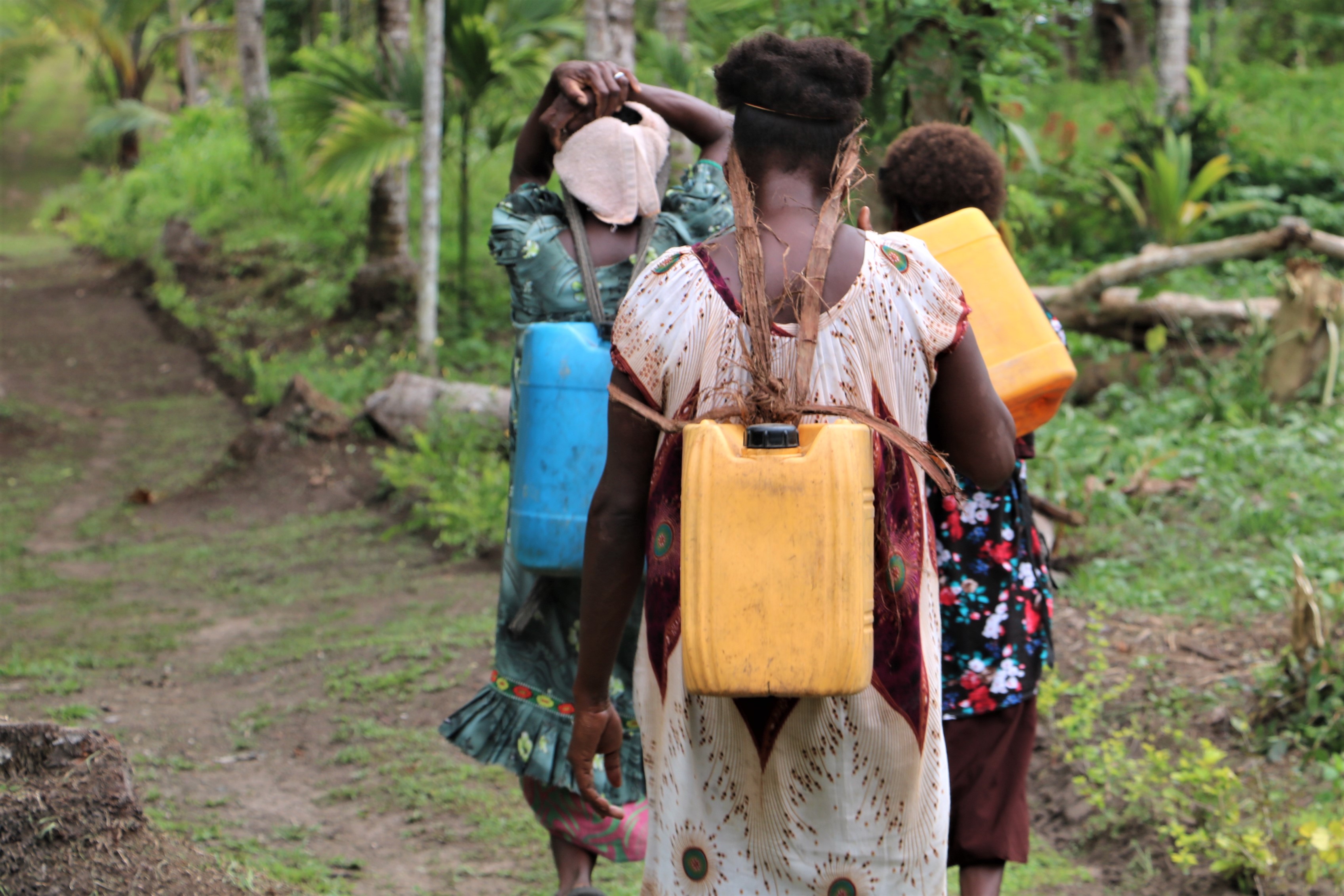 Jerry Graham, a project staff and community mobiliser adds that their pre project assessment of the community showed that people in Sebe did not know about hygiene practices.
 "We intervened and formed a WasH Committee and then we started training members of the committee on their roles and responsibilities within the community," he says.
Over the last two years, the WasH Committee has been very active in implementing their Action Plan inspiring a significant change to the community's landscape, its cleanliness and the behavior change that has taken root.
"Sebe has 35 Households, those 35 households now have 35 VIP latrines, which is 100 per cent and also the hand washing facilities like, Tippy Taps where plastic containers have been substituted for bamboo culms", he adds.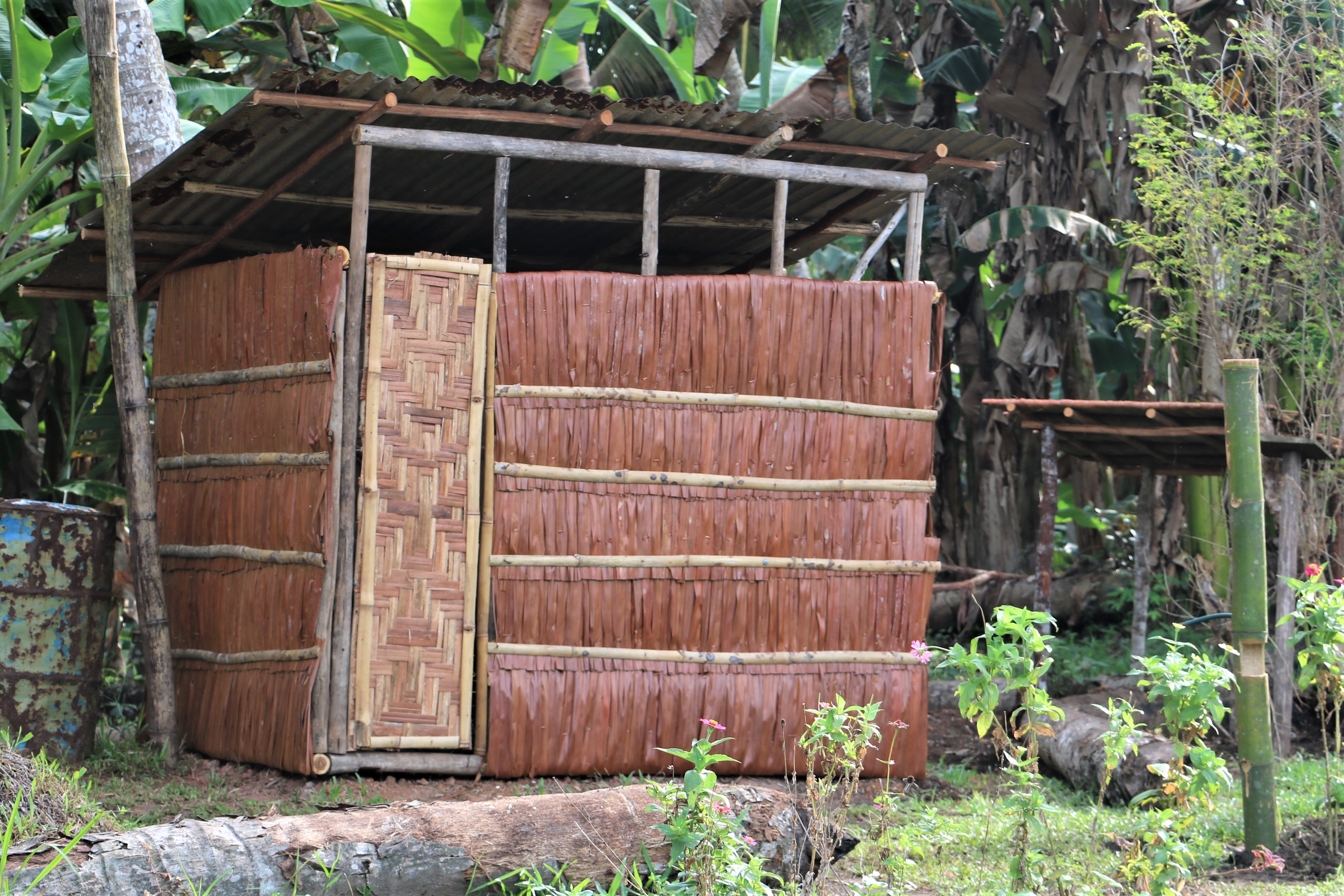 Apart from training members of the WasH Committee, project staff also conducted Disaster Risk Reduction, Waste Management and Gender & Social Inclusion Training as well as Menstruation Hygiene Management Training, all of these fall under the Healthy Island Concept (HiC).
The HiC can be achieved after 5 years or more but in just two years, the community has now reached 50 percent of the HiC requirements.
"I have no doubt in this community because the youths are very supportive of their leaders and I know that if the project ends, this community will take ownership of all WasH activities until they reach the targets in their Action Plan," says Jerry.
"I'm very pleased with the outcome of the project. World Vision has brought a lot of improvements to the community and our individual lives," says Mathew Yange, a community leader in Sebe.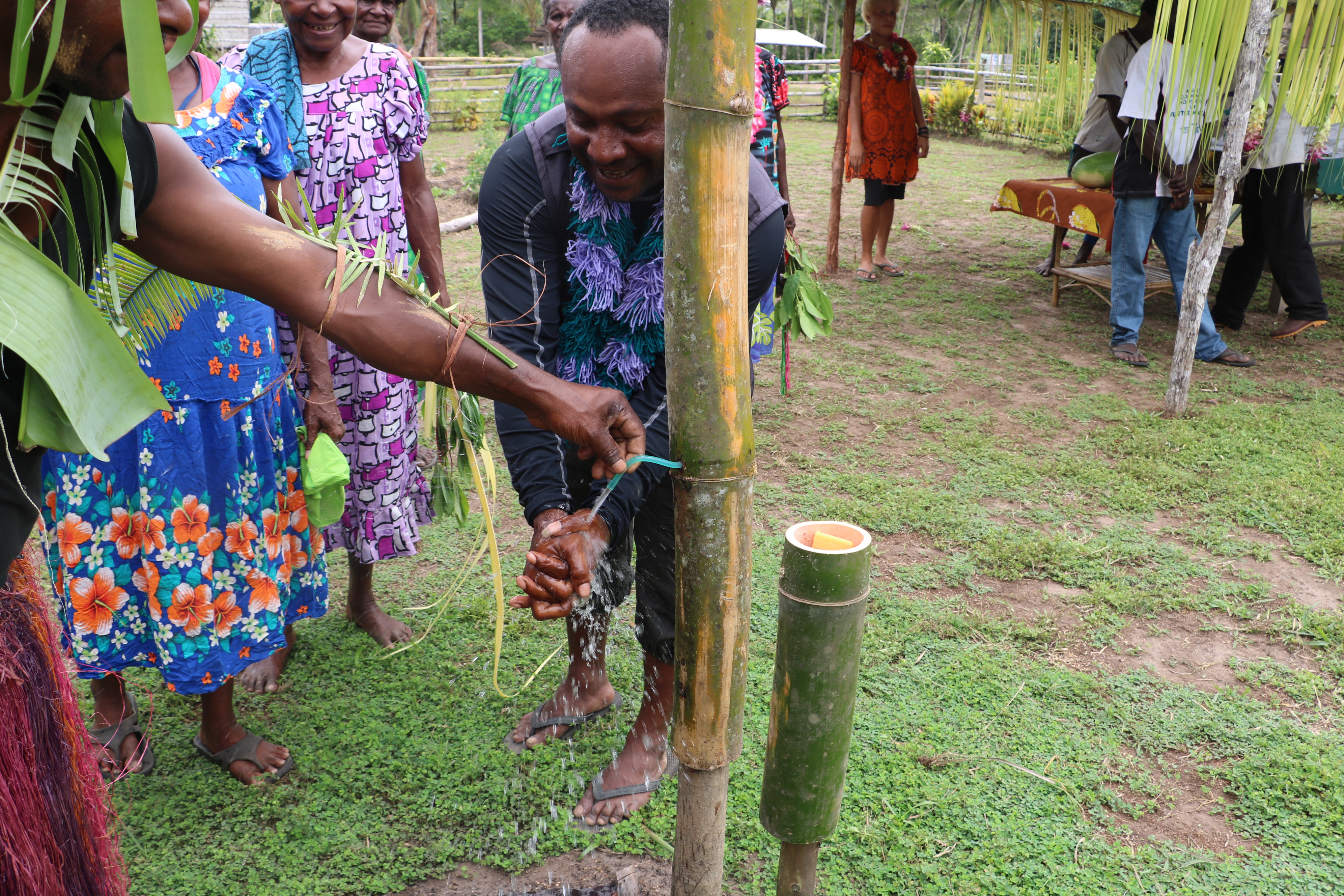 Matthew likened World Vision to a person, saying," if World Vision was a person, I would celebrate with the person for three days, carry the person around and give that person a lot of gifts because of the impact that that person has brought to our lives and our future generations."